Available for Adoption
Sweet, confident, loving, and people-oriented.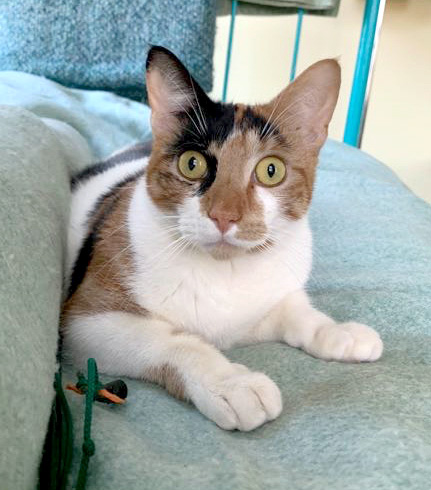 Meet Rainbow, a confident and affectionate kitty with a heart full of purrs and love. This pretty feline is always ready to shower her favorite humans with affection as soon as they step into her presence. Rainbow's sweet nature shines through as she eagerly greets you when you come home, looking for any opportunity to sit on your lap.
One of Rainbow's favorite pastimes is finding the coziest spots to curl up and take a nap. She has been free feeding on dry food and maintaining a perfect record with her litter box usage. However, there's one quirky aspect to Rainbow's habits – she prefers to drink from human water glasses on the counter! To accommodate her preferences, she even has her own special glass left out for her. Her love for water doesn't end there, as she often explores different drinking spots, including the bathtub.
She is a very beautiful cat, and so helpful with your work projects.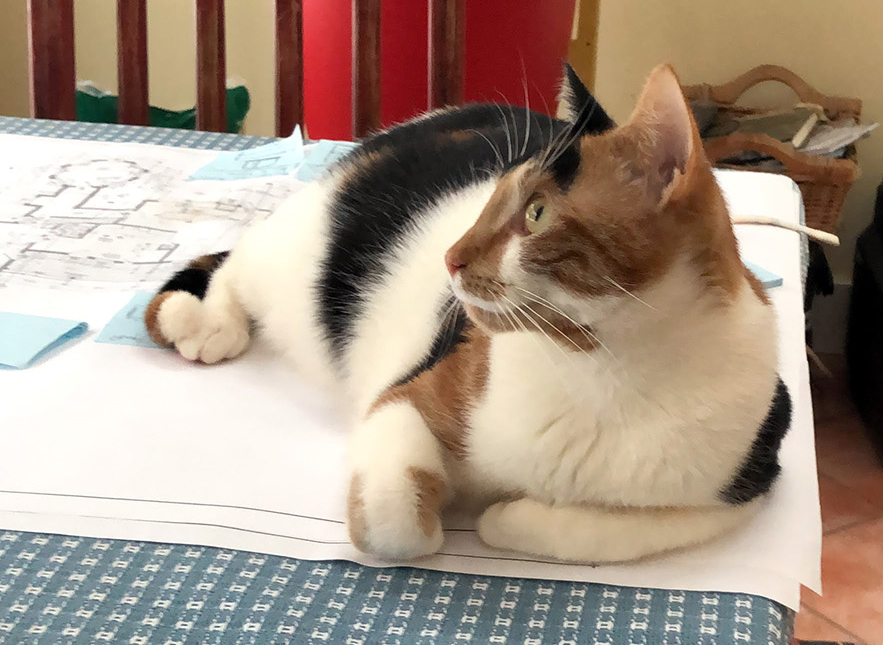 Rainbow is about 3.5 years old, spayed, microchipped, and has age-appropriate vaccines. She was found as a stray and rescued in the summer of 2021, and adopted in early 2022. She is now looking again for a Forever Family, as the needs of her adopters have changed. She is not a good fit for dogs or children and is a good fit for an experienced cat owner.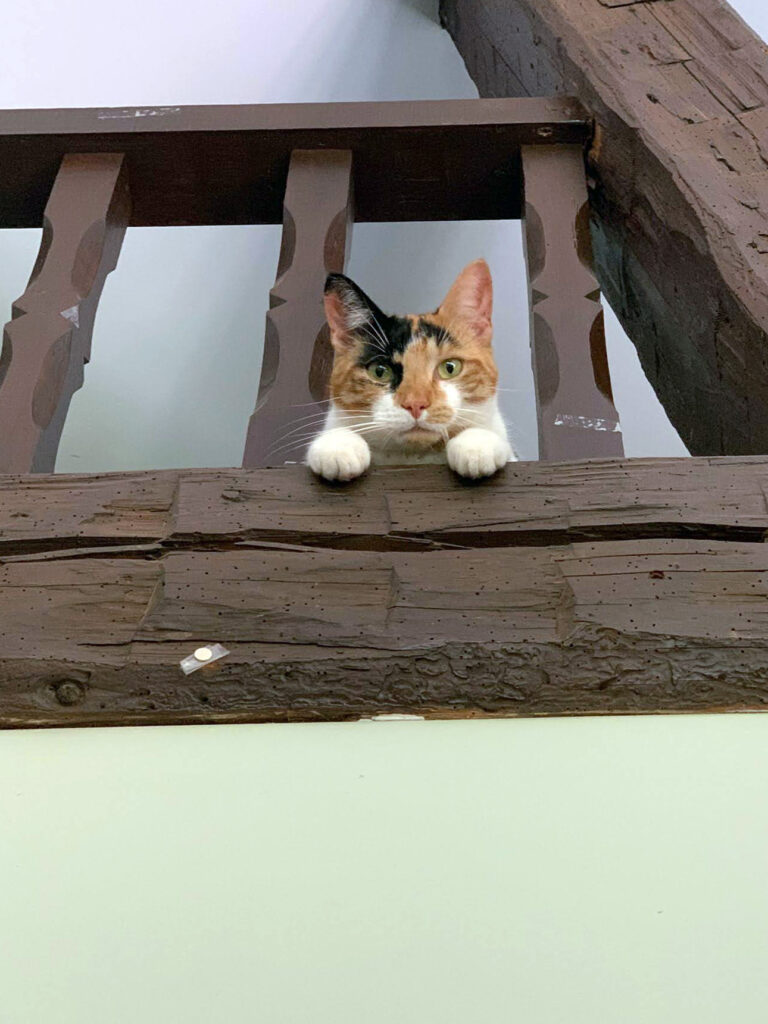 While Rainbow is generally loving and sweet, there have been some rare instances of combativeness towards certain people, possibly due to territorial feelings or environmental stress. This lovable feline would thrive in a home with people who understand and appreciate cat behavior and can offer her the kindness and gentleness she deserves. It would be ideal for her new home not to have dogs or children, and while the right feline companion might be possible, Rainbow has shown a preference for being the sole cat in the household.
Rainbow has crazy funny sleeping positions, and we have proof! She has never met a nap she didn't like!
…even more proof!
Rainbow is an inquisitive and adventurous cat, always seeking to explore her surroundings and be close to her human companions. She'll make an excellent addition to a loving home where she can feel cherished and understood. Rainbow might be the perfect match if you're looking for a companion who will purr her way into your heart and be a loyal and affectionate friend. If you are interested in adding her to your Forever Family, please fill out the Adoption Application below and put her name on top!
---
Interested in giving a cat a loving Forever Family? Please fill out an Adoption Application. To place a cat on hold, a $50 deposit fee is required. Cats can be placed on hold after your Adoption Application has been approved.
Learn more about The Feline Connection's adoption policies and procedures on our Adopt page.
Learn more about The Feline Connection's adoption policies and procedures on our Adopt page.