Available for Adoption
Rutland, VT
Affectionate, funny, playful, loving, and adorable bonded duo!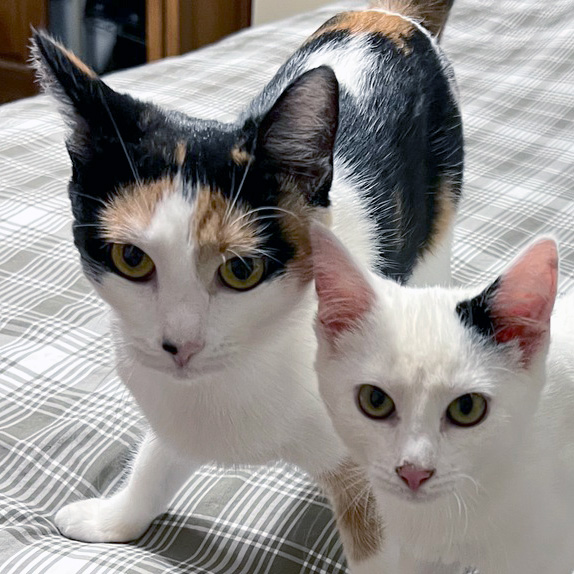 Iris and Phlox are a beautiful pair of affectionate cats from the same house that are bonded. They go everywhere together and are extremely close.
Phlox and Iris both love our pup and people and both are pretty good at coming when called too. They are loving and sweet and funny. They are comfortable enough to have some fabulous zoomies at times but are mostly laid back.

Foster Family
IRIS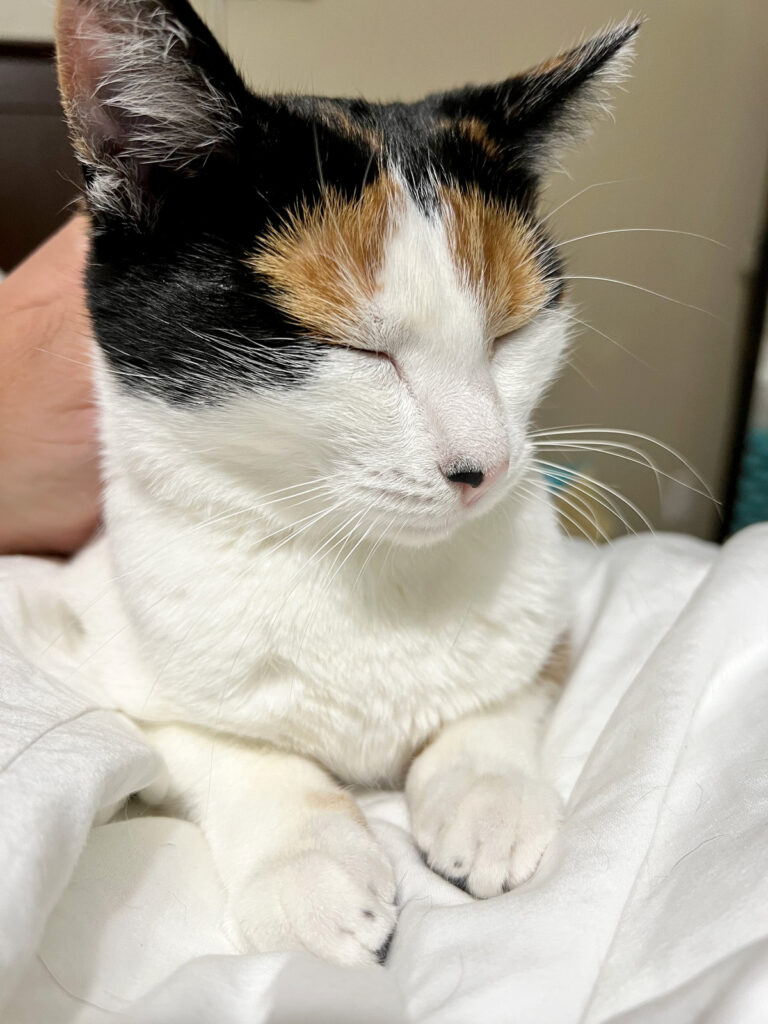 Iris is an absolute sweetheart and super pretty too. She loves people and being pet. She's big on rubbing up on people and nuzzling. She doesn't mind being held but only for short times. She'd prefer to be pet rather than restrained by being held. She doesn't have a mean bone in her body and she is very friendly, including with other cats and our dog. She has stayed with another foster family as well and is very sweet with their little girl. She likes to play and explore and she loves sitting on window sills and looking outside.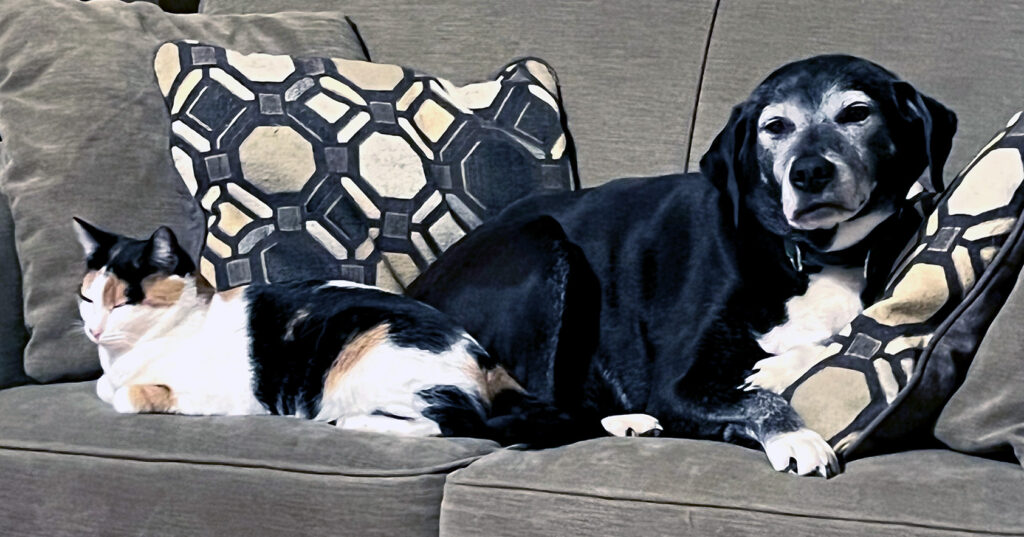 PHLOX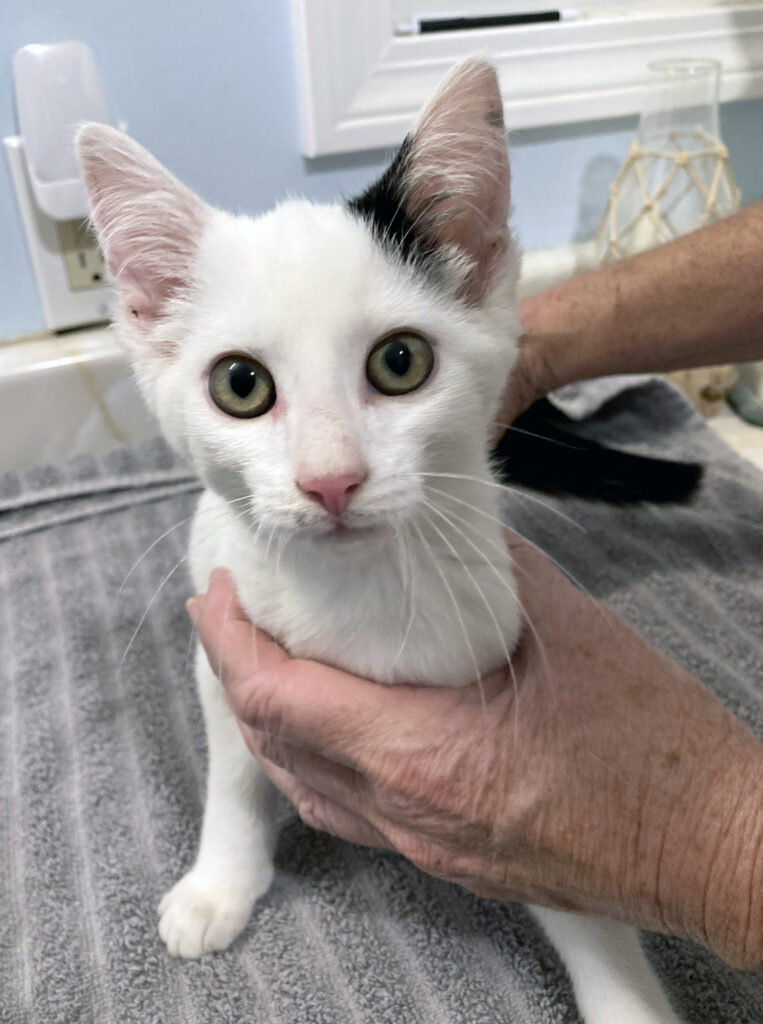 He is sweeter than sweet and excellent with adults, children, cats, and dogs. Unfortunately, it is thought he was exposed to distemper when he was developing, which often happens in utero. He has some mild neurological symptoms but he's growing and exploring and playing, and like Iris, is an absolute darling. It hasn't slowed him down – his back legs just kind of do their own thing sometimes, which sometimes makes him a little wobbly.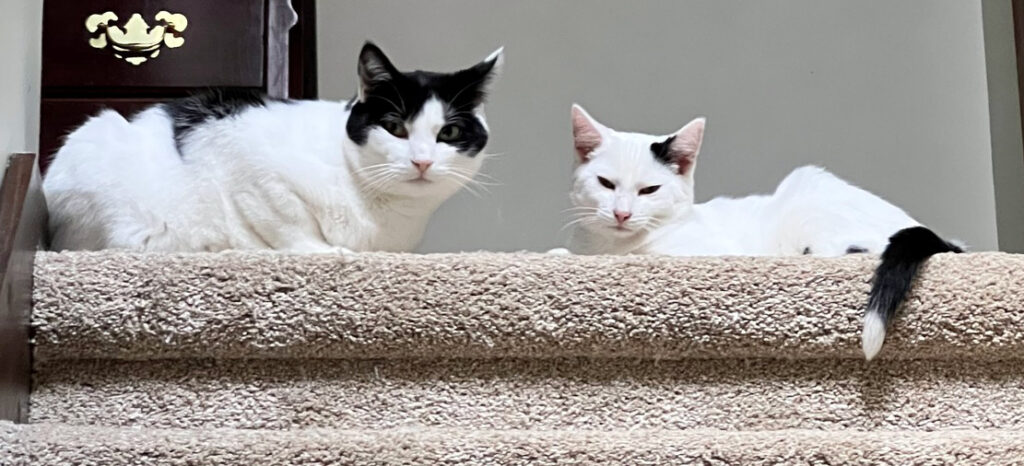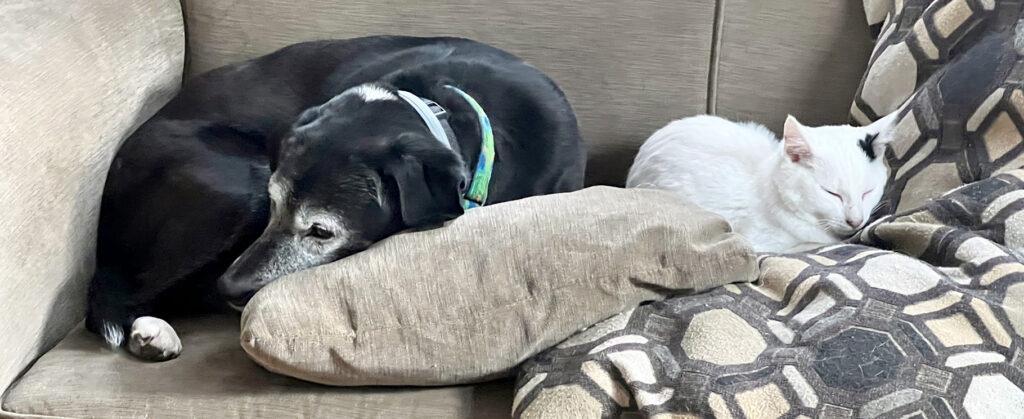 ---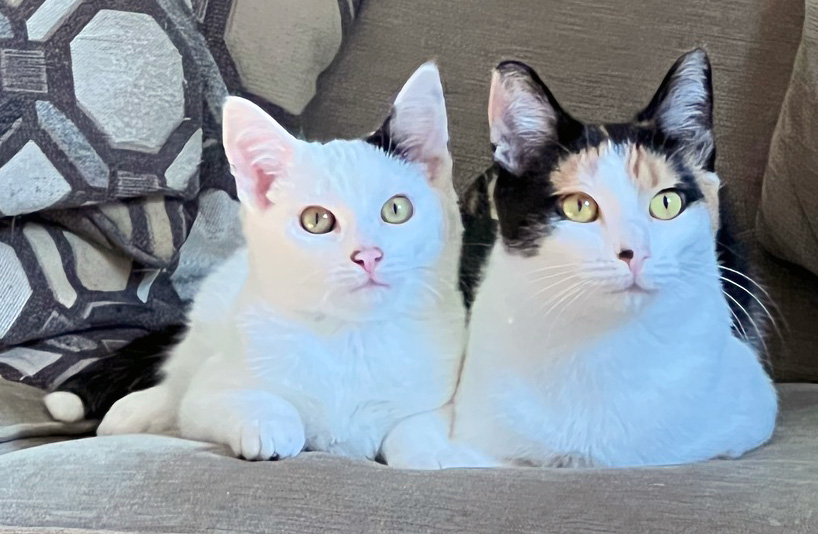 Iris and Phlox, along with Poppy, were surrendered over the summer from an inside household and must be indoor only cats.
We estimate Iris was born in mid-summer 2021. Iris has been spayed and given age-appropriate vaccines, as well as a microchip. She tested negative (good) for FeLV and FIV.
We think Phlox was born in late April 2022. He has been neutered and given age-appropriate vaccines, as well as a microchip. He tested negative (good) for FeLV and FIV. As mentioned above, Phlox has a mild neurological disorder that is life-long called Wobbly Cat Syndrome (Cerebellar hypoplasia). This condition is not contagious and will not prevent him from living a long, loving and happy life.
Iris and Phlox are looking for a compassionate and loving home. Phlox is a special needs guy, but really all that means is a little understanding that he wobbles when he walks and may need a bit of extra care about his environment. If you are loving, kind, attentive, and caring, as well as provide lots of yummy food and cozy places to snuggle, these two would like you to fill out an adoption application below and put their names at the top. They are only available as a duo.
---
Interested in giving a cat a loving Forever Family? Please fill out an Adoption Application. To place a cat on hold, a $50 deposit fee is required. Cats can be placed on hold after your Adoption Application has been approved.
Learn more about The Feline Connection's adoption policies and procedures on our Adopt page.