Lifesaving for cats, rewarding for Foster Families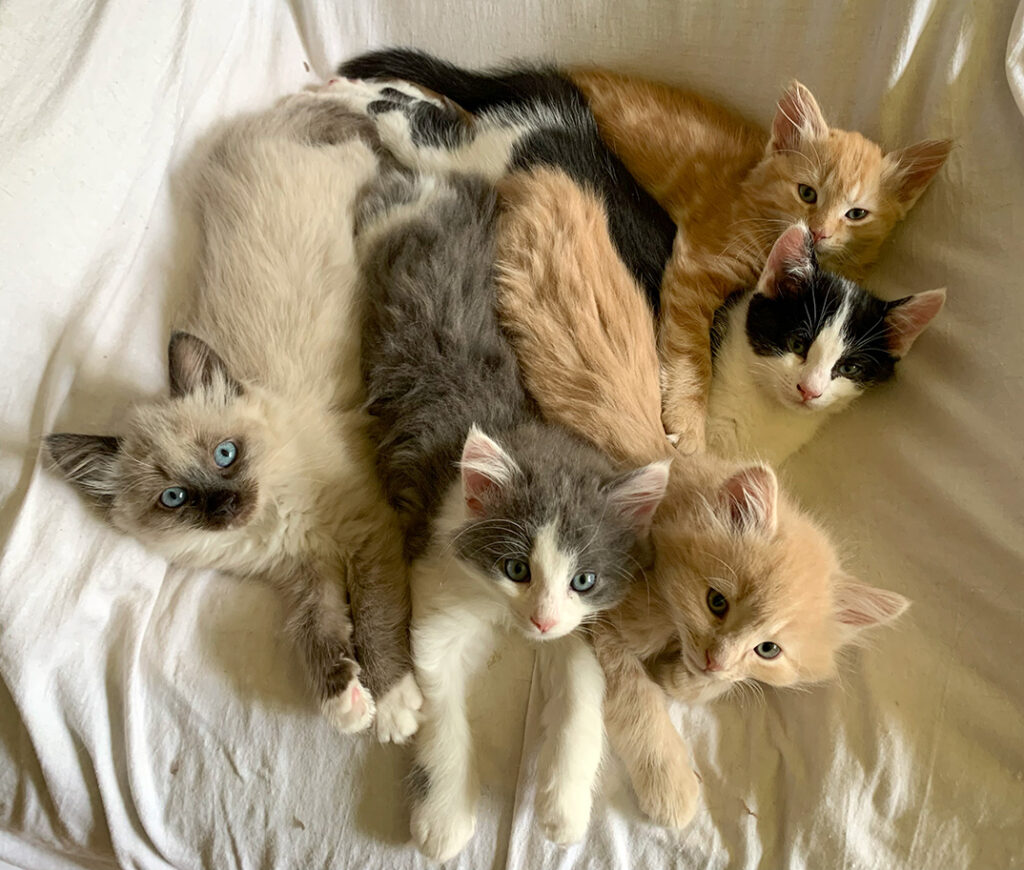 Providing a foster home for a cat is a critical part of any cat rescue community and is lifesaving for the cats. We dream of a world where there are no homeless cats, and fostering helps us achieve that goal without forcing cats into an overcrowded and risky shelter situation. Local shelters often cannot devote the time and attention needed for individual cats, and rather horrifyingly, many healthy cats or cats with curable but expensive conditions or conditions requiring extra care do not make it back out of shelters. We have lifesaving partnerships with local shelters and veterinarians to reduce this tragedy.
About Fostering with TFC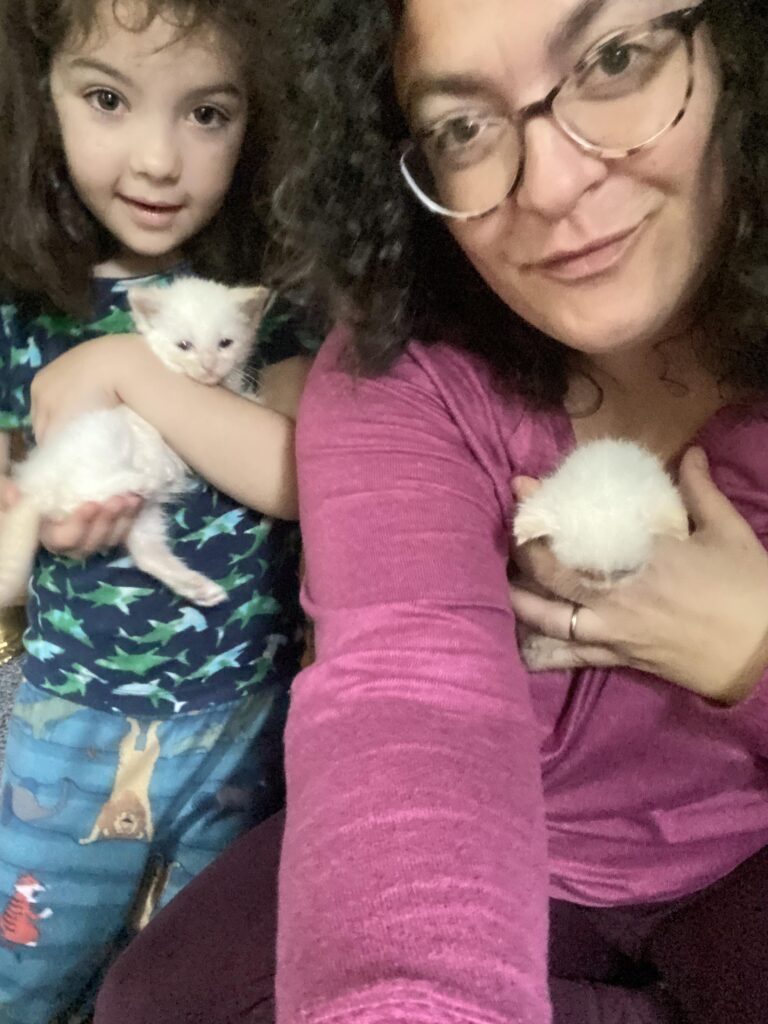 Our goal is to design successful foster situations for our foster parents and cats. We will never place a cat with you without discussing the placement in detail and providing as detailed a history as possible.
Our founder is a Veterinary Technician with 20+ years of experience, and we have close relationships with local veterinarians to assist with any problems. All medical expenses are paid by TFC, through our donations and fundraising efforts.
While we are grateful when our foster parents are able to host cats and take care of day-to-day expenses, we realize for some, those costs can be prohibitive. We will work with each foster parent to find the right balance.
We want fostering to be a fun and rewarding experience for our foster parents and will work hard to assist you in any way possible. Fostering can help kids learn about compassion, as well as provide endless learning opportunities. Our youngest independent kitten foster parent started when she was just 13.
Never fostered before? No problem! We will help you every step of the way! The TFC Foster Coordinator and Medical Director will work with you on learning the basics and answer all of your questions along the way.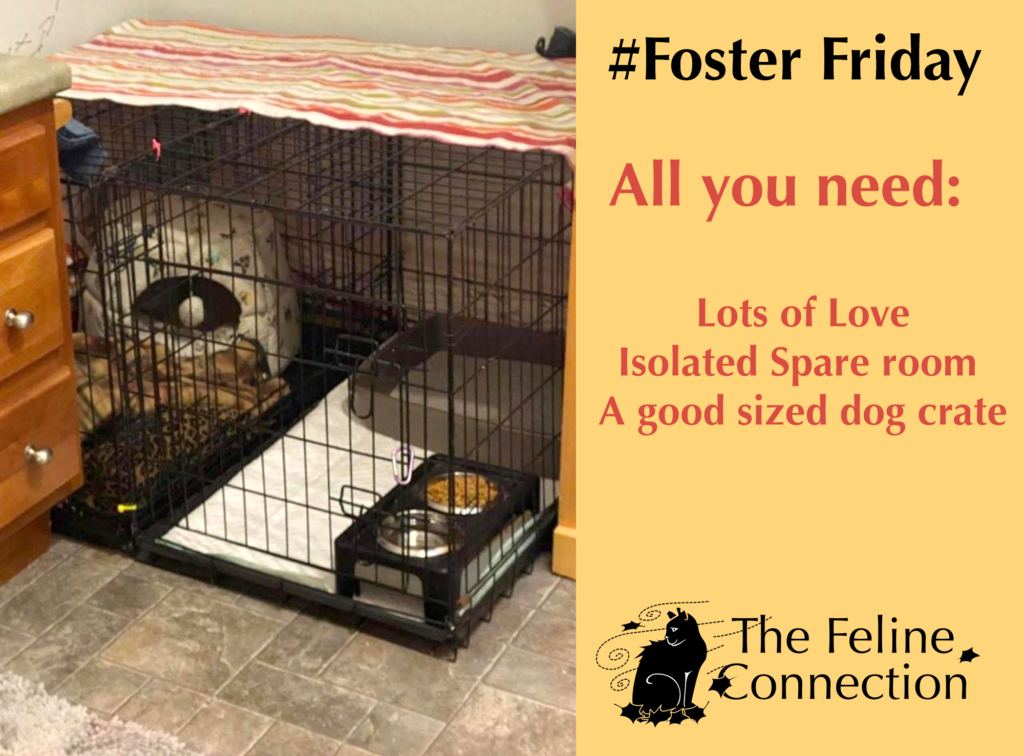 The Goal is Adoption
Worried about falling in love with your foster? That's OK! And, our goal is adoption. We make best friends for people. Adoption day is a celebration! Every cat we adopt out saves two lives: the cat that is adopted, and the next cat that fills its place. But sometimes when fostering, the perfect cat comes along and foster parents decide to adopt, and that's OK too!
Fostering Adult Cats
Fostering adult cats can be very rewarding. Adult cats, especially seniors, can be much calmer than kittens and less work. They are often already trained and are not crazy-energetic. Many of the cats that come to TFC need a little extra TLC before they are ready for their forever home. Some just need a safe place to stay while searching for their new family. Others are "friendly ferals" that need a bit more socialization to be ready for family life–this is a best practice for good community cat management. Some are rescues from kill shelters that have run out of room. A few are recovering from a medical procedure. Some just need their initial evaluation for health and behavior and time in a home environment for us to determine what the cat needs to live a happy, healthy life.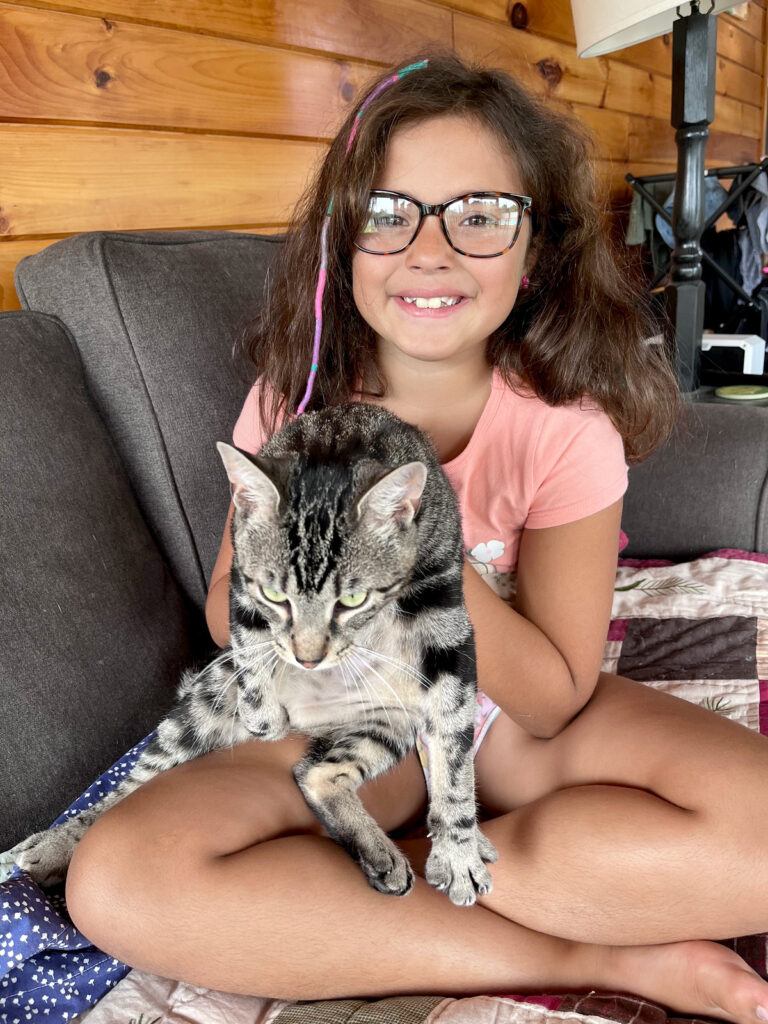 As with Adoption, we work closely with foster parents to make sure both you and your fuzzy guest are comfortable with the pairing.
Foster parents play a critical part in reaching the goal of a "no-kill nation" and making TFC's work even possible.
Fostering Kittens
We often have orphaned kittens of all ages that need a human foster parent. Occasionally, we have a pregnant mom who needs a safe place to raise her babies. This need is highest in the spring and summer months.
Caring for orphan kittens is a very important part of humanly managing community cat colonies as it allows us to remove young cats while still in a developmental phase when they can be socialized to become a family pet. This reduces the overall population growth of a colony while discovering the personality of each kitten. In some cases, we take in mother cats with unwanted (by humans) pregnancies to keep both the mother and the kittens from becoming strays.
We also urgently need foster parents who can parent the youngest kittens, the neonatal kittens who have not yet been weaned. Kittens younger than 4 weeks need overnight feedings of a feline milk replacement to survive, and most shelters are not equipped to manage such intensive care. We will provide any needed training for this most delicate task.
P.S. Fostering kittens and celebrating adoption means an endless supply of kittens in your home!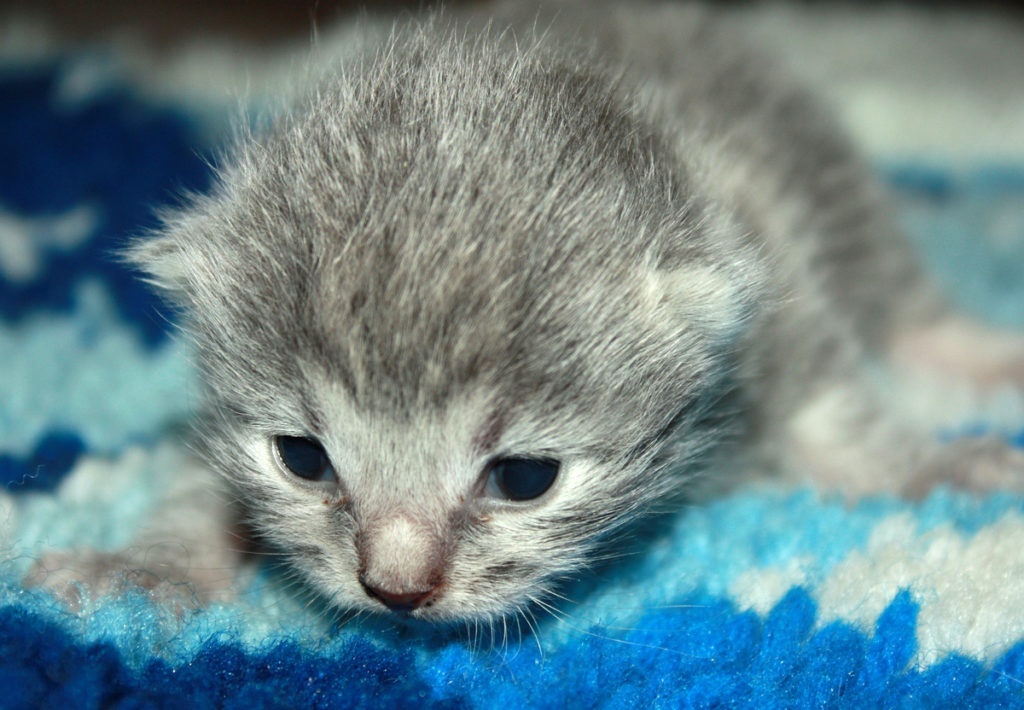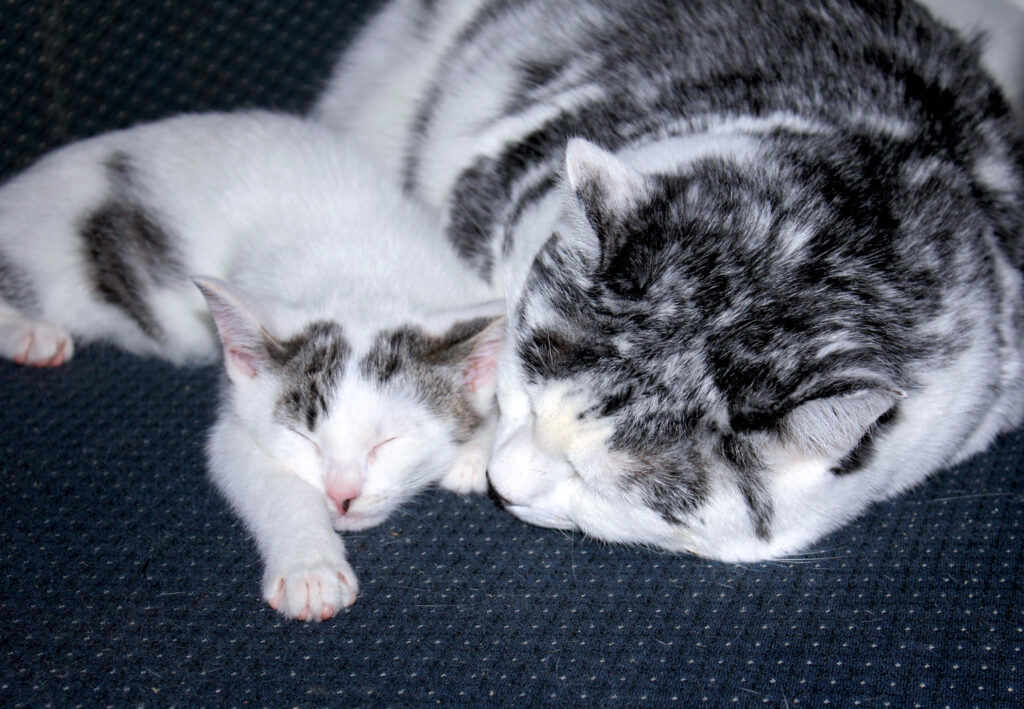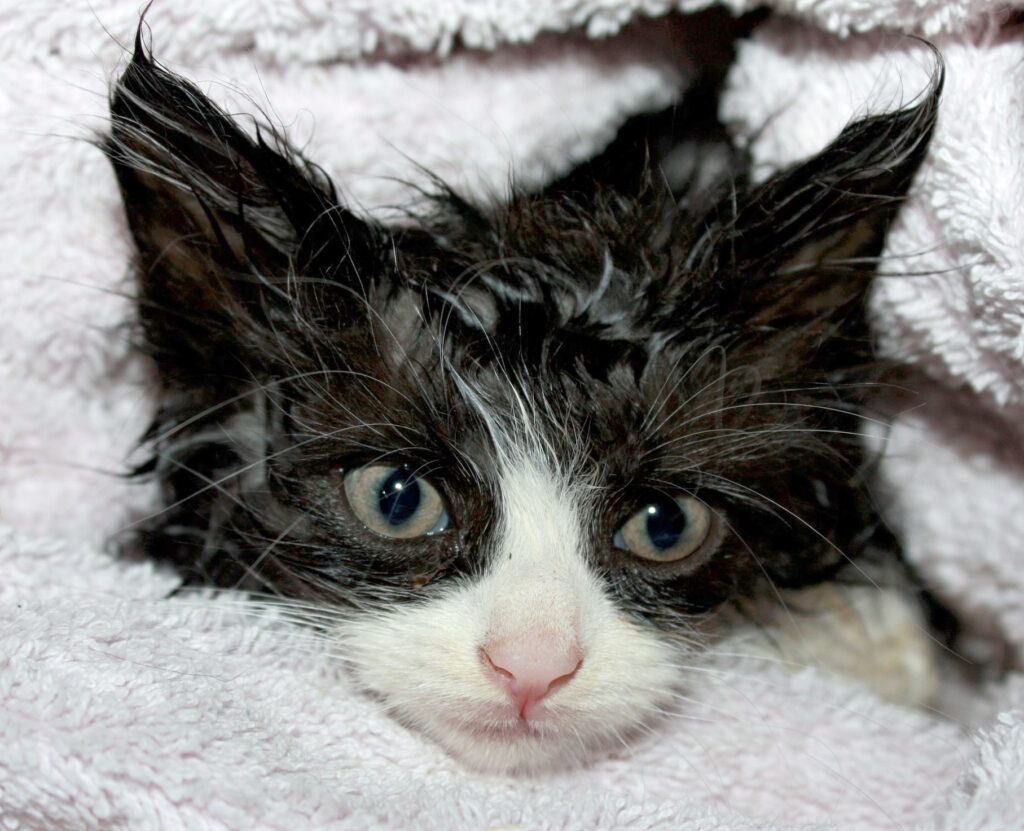 ---
Foster Application
Ready to get started fostering? GREAT! Fill out a Foster Information and Waiver form below, and we will contact you.
This community is dedicated to promoting a No Kill Nation for cats.