Cats can come to us in many different ways and most have an unknowable past, and sometimes it is clear that a cat was once loved. We also scan for microchips.
We want our cats to have the very best of lives, so often the best thing for them is to reunite them with their family. Unfortunately, we can't tell the difference between a lost cat and a dumped cat. So we post them here for at least 2 weeks, as well as on PetFinder, our Facebook page, and various Vermont Lost & Found Facebook pages.
If no owner comes forward the cats will be available for adoption once they are ready. Life on the streets and in the country can be tough, and many of them take a little time to recover both physically and mentally. We examine and treat the cats immediately if needed.
Fees
Found Fee: $35
Medical Expenses for services and/or medication: At the full cost to The Feline Connection.
Boarding Fee: $15/day
The cats are held at least 14 days before being available for adoption. Unfortunately, a found cat usually cannot be returned to a previous owner if an owner appears after the cat has been adopted to another family.
If your cat is below, please use the Contact Us functionality, or Message us on Facebook. Please be prepared to provide proof of ownership (vet records, adoption papers, photographs) and medical records.
---
Am I your cat?
---
Found September 9, 2020
Courtesy Post for Eastwood Animal Clinic.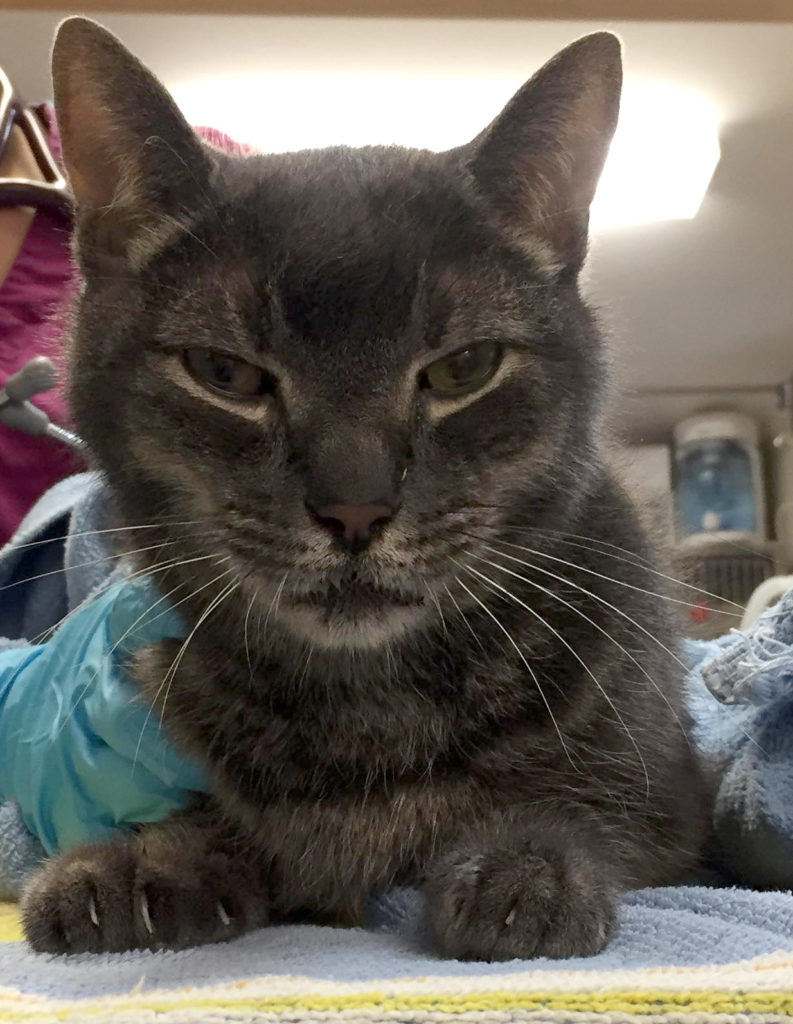 "Lincoln" (working name) was found on Howe St in Rutland. He is a neutered male with no microchip. He has been injured.
If he is yours, please call Eastwood Animal Clinic.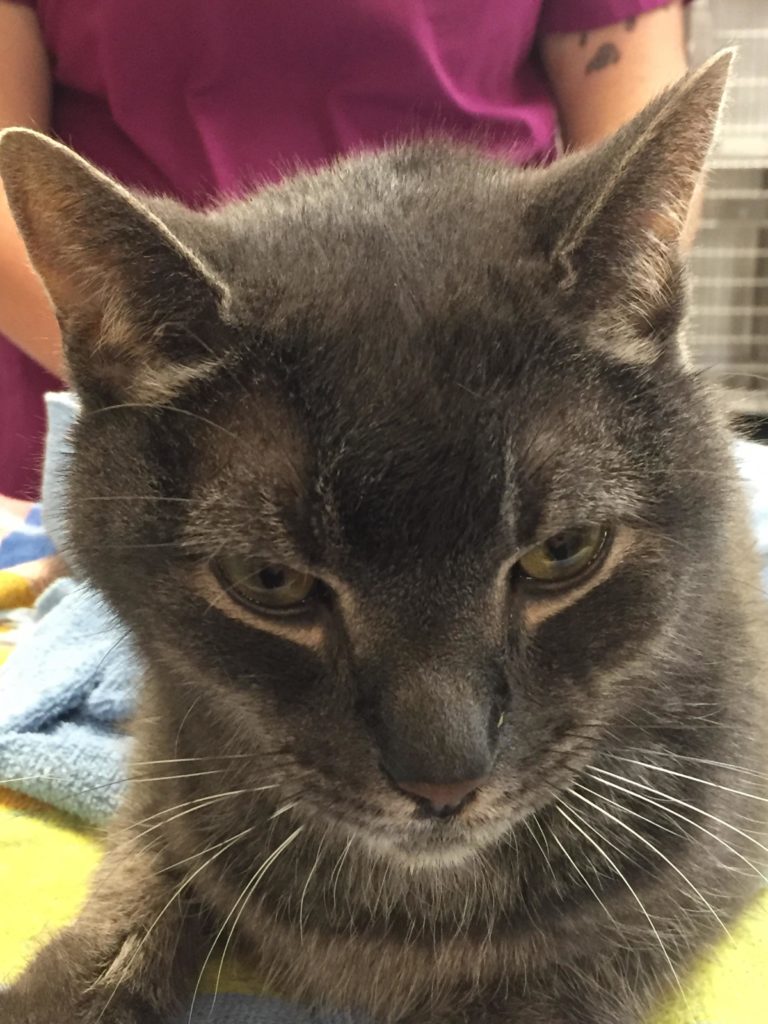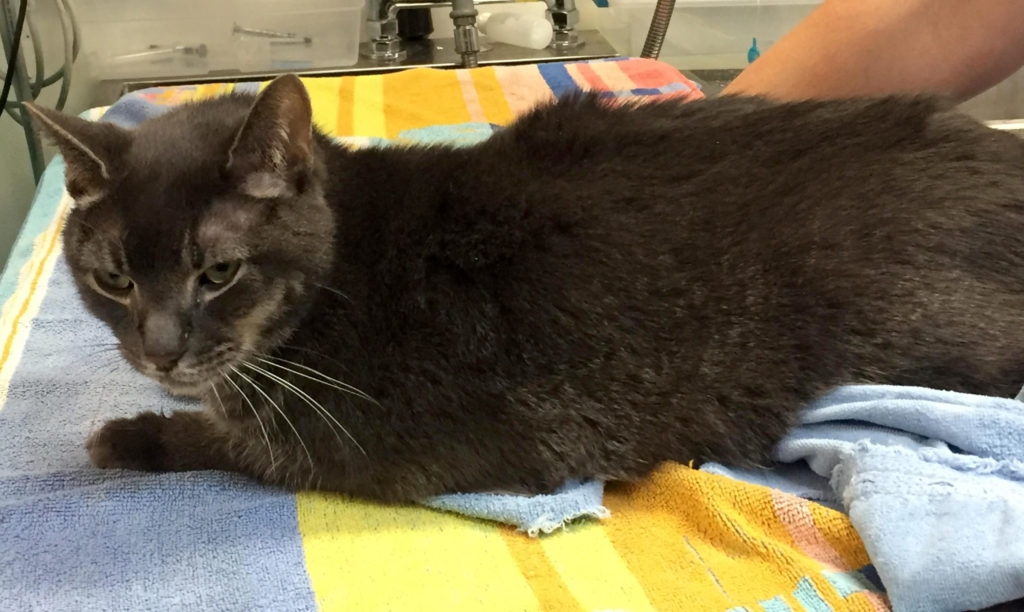 ---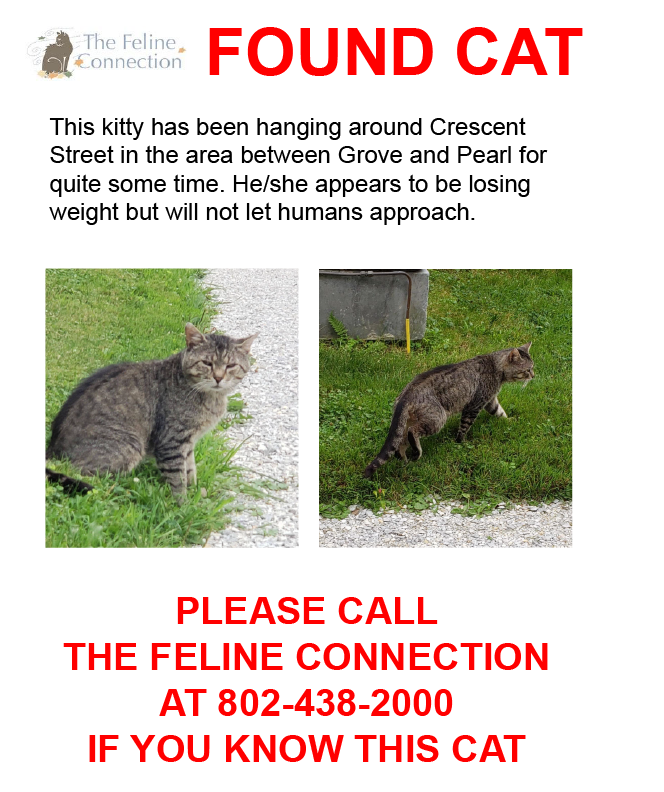 ---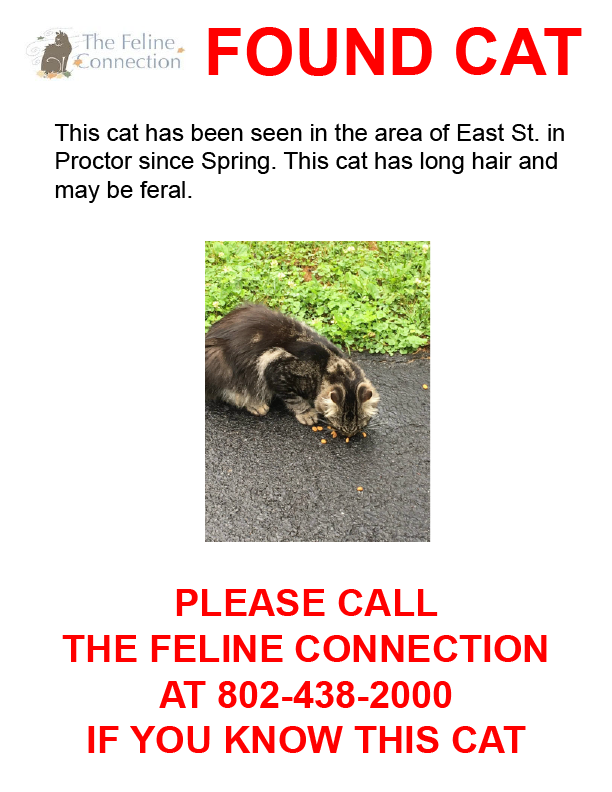 ---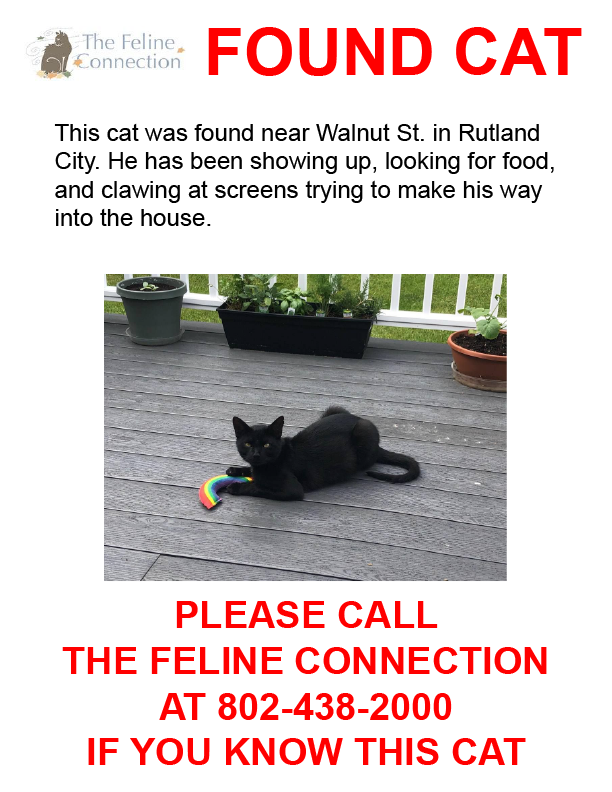 ---
Learn more about The Feline Connection's adoption policies and procedures on our Adopt page.