Make a real difference for cats! Volunteer for The Feline Connection!
Interested in Volunteering? GREAT! Please fill out the Volunteer Information Form below, so we know a bit about you. Someone will get back to you shortly.
The Feline Connection Community encourages all interested volunteers to submit a form. In addition to Trapping and Fostering, many other tasks need to be done. Everyone has something to give and there is no required time commitment.
We urgently need Adoption and Foster processing assistance as well as medical records.
Volunteer Activities
Out and About (subject to COVID guidelines)
Trapping cats for TNR and cat rescue
Organizing and hosting a local fundraiser
Transporting cats
Socialization of cats and kittens
Community building
Managing a cat community
Locating suitable barns where mousers are needed
From Home
Assisting with programs such as Adoption, Fostering, Communication or Volunteers
Record keeping
Photography
Videography & editing
Writing and content development
Social Media fundraising, informational & marketing campaigns, and communication
Social Media to support cat adoptions and 'Happy Beginnings'
Digital and print design
Creating art and crafts to support fundraising
Want to foster cats and kittens? Visit the Foster page!
---
COVID and Volunteering at The Feline Connection
During the pandemic, we continue to prioritize the safety of volunteers and the community. All volunteers are expected to comply with state and local guidelines and recommendations with regards to masks, social distancing etc.
As of April 2021, The Feline Connection is not actively pursuing group activities such as bake sales, raffles, or adoption events.
---
Why The Feline's Connection's volunteers do what they do.
Saving lives is a way I can make a difference, especially in the dark times of COVID.

Volunteer
I had wanted to volunteer with a cat rescue or humane society for quite a while. It was one of the best days of my life when I found The Feline Connection. I was given the opportunity right away to make a difference in the lives of cats and kittens. I volunteer to make myself a better person. One learns lessons in compassion, caring, and responsibility. The cats and kittens benefit, but in my case, I know I benefit even more! There is nothing that compares to knowing you saved lives!

Volunteer
We say we rescue animals but the animals rescue us!

Board Member
Because one day Maria showed up at my door with a 3-week old kitten and the rest is history. Now, I'm more involved with my community, met some amazing volunteers, and fallen in love with more kitties than I ever thought possible.

Volunteer and Foster Mom
My reason…. as a former marine I had a very different view of everything that used to make sense, I was physically present but a shadow of my former self, once I made my first connection with a homeless cat that obviously shared my uneasy feelings on everyday life, I found my first step back to happiness. Not only did it give me a reason to feel things again, but every time he got friendlier, healthier, and happier, so did I. Words are great, but only the inability to communicate can produce real and permanent bonds, love and respect and I'm grateful every day for the chance to save those that saved me. just my personal and honest reason.

Volunteer and Foster Dad
Just trying to make the world a little better, one kitty at a time.

Volunteer
Simply, I love cats and all animals. Cats and dogs should have loving, safe homes. They shouldn't have to be shy or defensive when looking for food or shelter.

Volunteer and Cat Community Manager
Why waste time me when you can be saving lives?!

Board Member
---
Volunteering Gallery
Trap, Neuter or Spay and Return (TNR)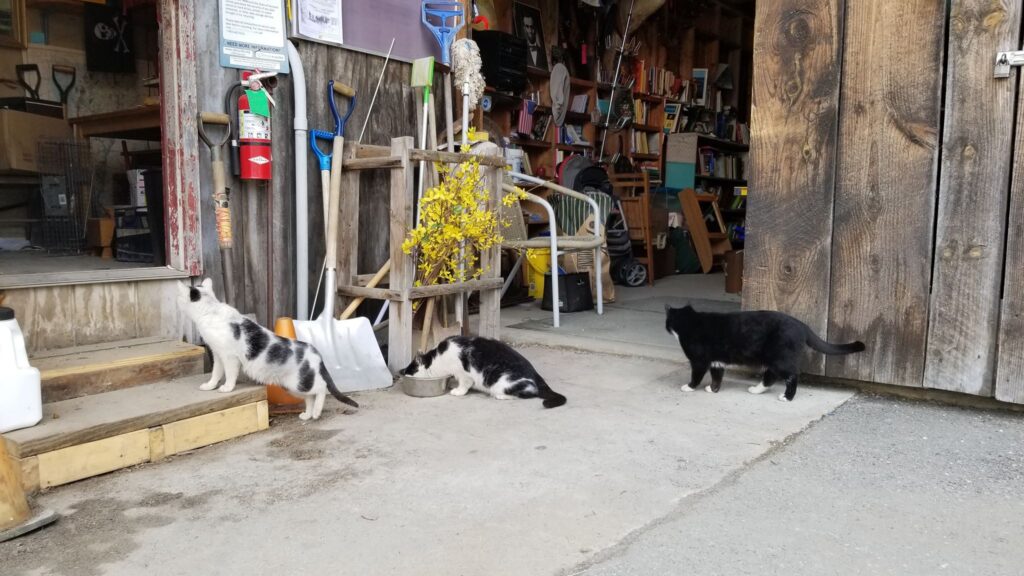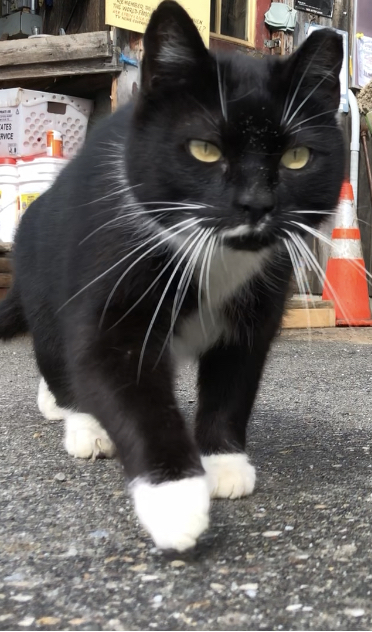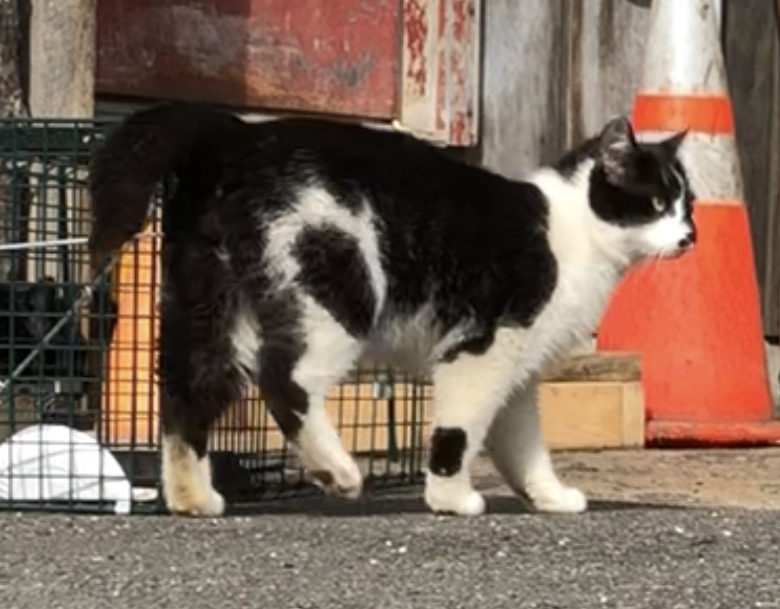 Homer Barn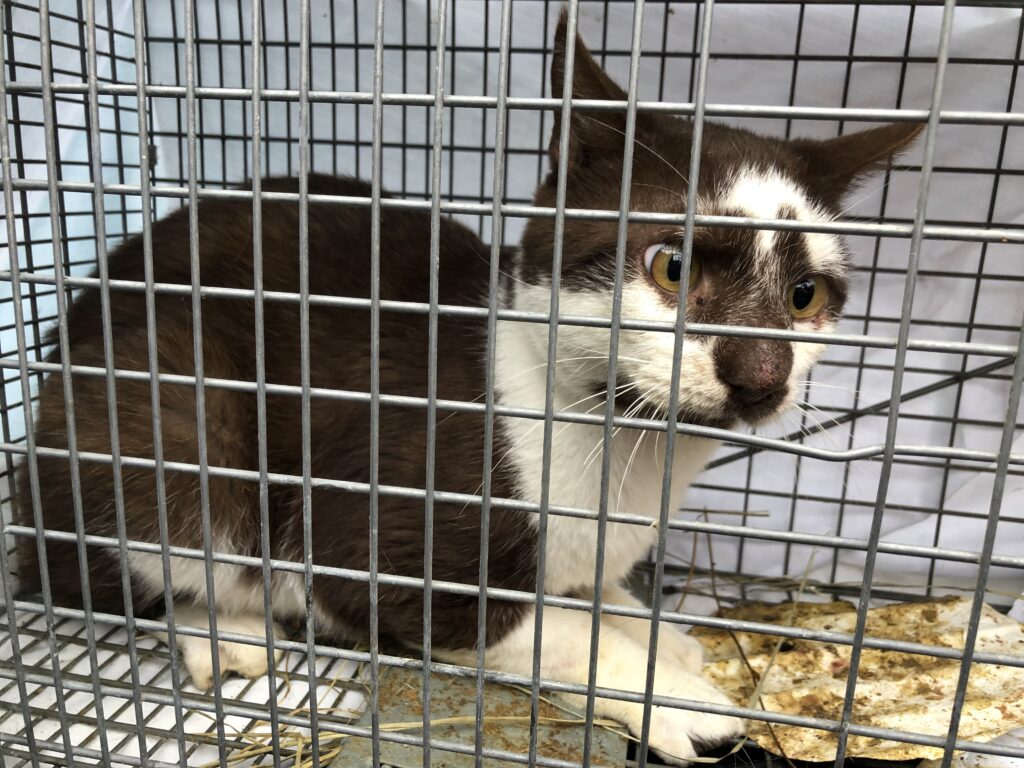 Some cats that The Feline Connection has rescued.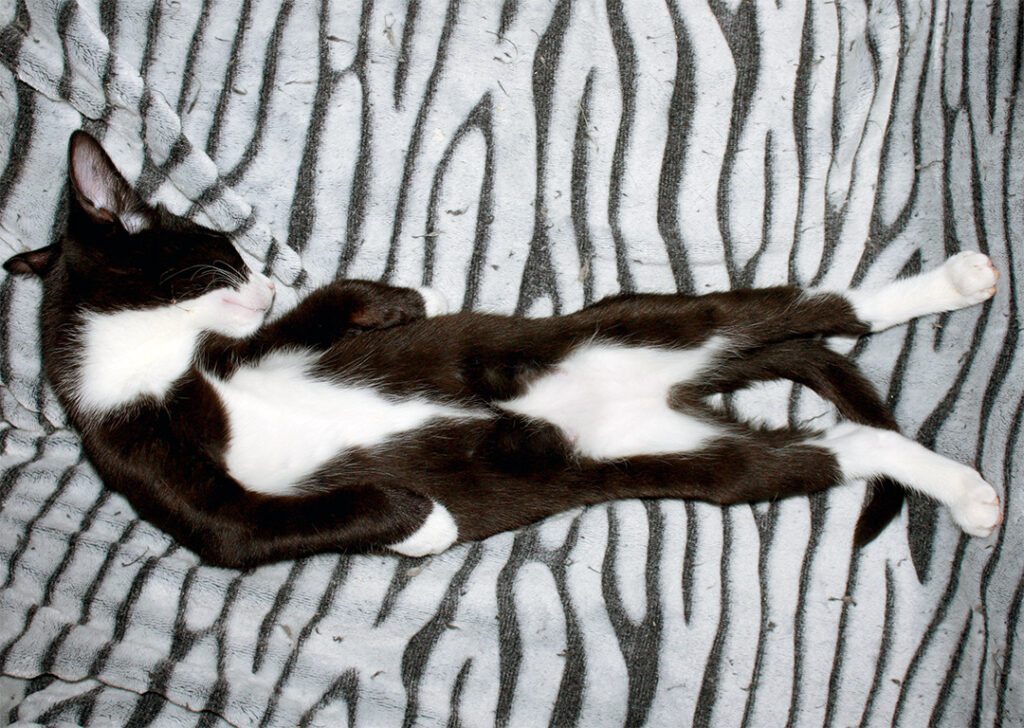 ---
We can't change the whole world, but if we can change the world of even one cat, we have made the world a better place. Join us by filling out a Volunteer Information Form now. They need you.