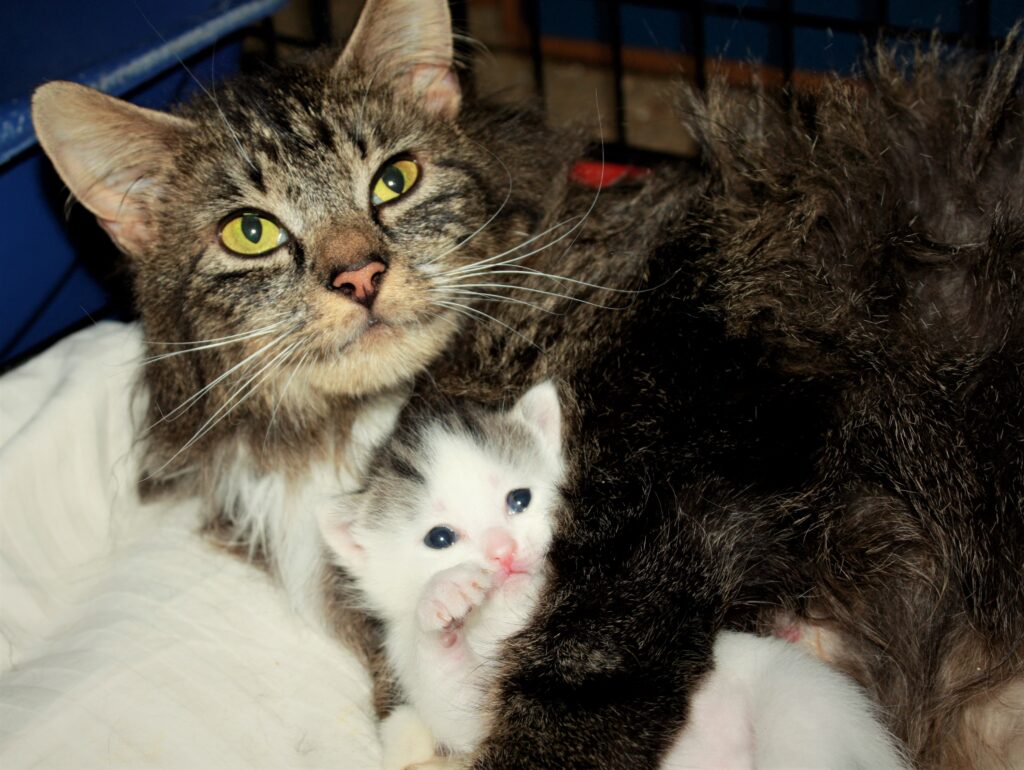 Adoption Process
Our conversation-based adoption process starts with submitting an application followed by a conversation, checking with your vet and landlord (if needed), then having cat visits and home visits as needed to determine the perfect match. Photos of the cat's perspective new home are always welcome.
Pandemic Protocol UPDATE from The Feline Connection
See available cats on the Adopt page
AFTER SUBMITTING YOUR ADOPTION APPLICATION KEEP AN EYE OUT ON YOUR EMAIL INBOX. PLEASE RESPOND TO ALL EMAIL PROMPTLY.
Adoption Rates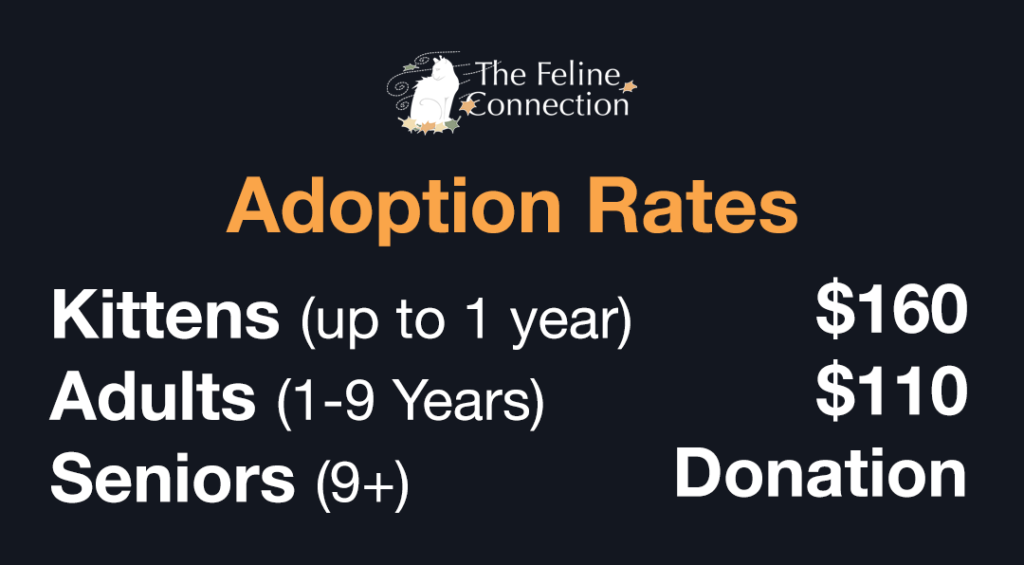 Kitten 0 – 12 months: $160
Adult 1 – 9 years: $110
Senior Cat 9+ years: Donation
Special Needs: Donation
Barn Cat all ages: Donation
A $50 non-refundable deposit is required to place a "hold" on a cat.
Included with the Adoption Fee
Wellness Exam
Spay or neuter
Microchip
Testing for FIV and FeLV
Rabies One-Year vaccine included – if the cat is at least 16 weeks old
FVRCP vaccine
Mite and flea treatments as needed
A new family member
What to Expect
We are a 100% foster-based rescue, so all of our kitties are in private homes across 4-5 Vermont counties, Washington County in NY, and one or two in New Hampshire. We don't have a facility, so adopting from us is quite a bit different than adopting from a humane society.
We have a team of volunteer matchmakers who take the information you supplied on your application and any other preferences you supplied and go through our database of kitties to see who would be a good match. Once we have some potential matches, they will reach out via email with info and pictures. When you've narrowed it down to kitties who you are very interested in, we can put you in touch with the foster care provider who answers any questions you have about the cat and if they are willing, you can make arrangements to meet the cat at the foster's home.
Pandemic Protocol UPDATE from The Feline Connection
Because we are foster-based, 100% volunteer-operated, and don't have a central facility, adopting through TFC can be a bit of a lengthy process. The positive, though, is that all of our kitties are living in homes and learning about what life is like as a house cat while they wait for their Forever Families."
Adoption Requirements
All adopters must be 18+ years old and have a valid government ID
Adopter must submit a signed, completed Adoption Application
Adopters must speak with a representative of The Feline Connection
Completing these requirements does not guarantee acceptance or that the cat you are interested in adopting is still available.
See available cats on the Adopt page