This page lists lost and missing cats.
---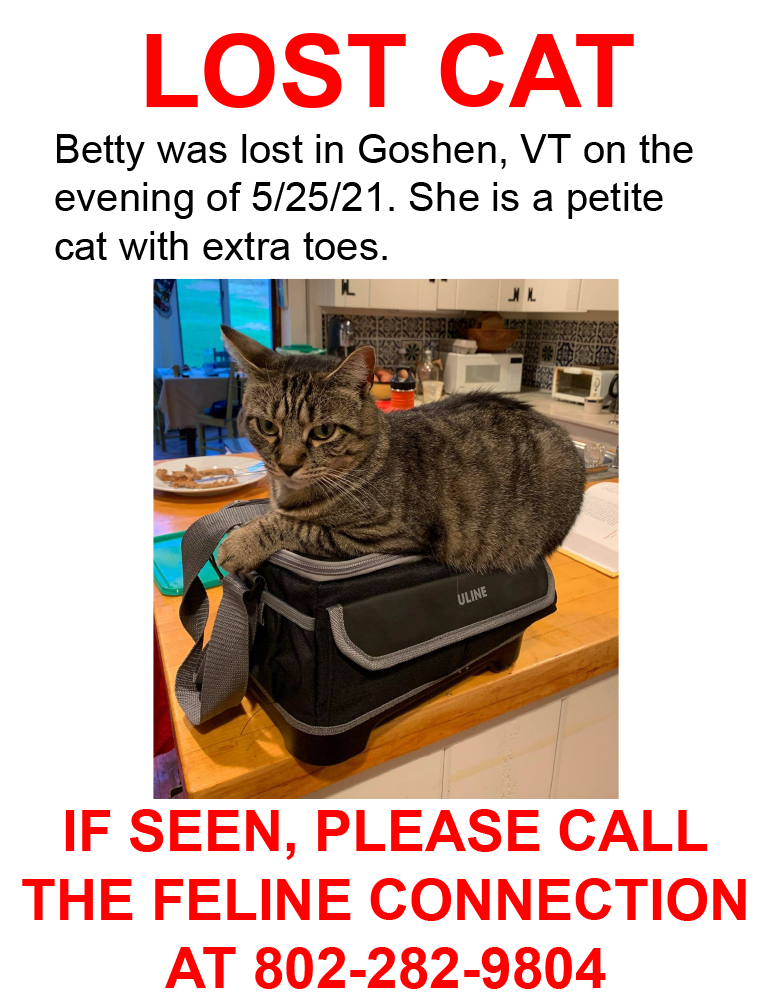 ---
Tony – Lost Summer 2020, posted January 12, 2021
Have you seen Tony?
This is my cat Tony who escaped from my friend's home during the summer. She lives on St John Rd east of Hubbardton Battlefield & Mt Zion. He is an 8 yr old neutered male, obnoxiously annoyingly loving & weighed about 15-20 lbs. yes he is a big boy & was an indoor cat. I had spent numerous days walking the road calling to him. I did post to a few local sites on lost/found animals. He does have a medical issue that requires a shot but only if it flares up & would need to go to the vet. He has been missing since July and I still hope that someone took him in(he is very persistent & insistent on food & attention) and is taking care of him. Thank you for your time & I hope maybe someone turned him into you.

From the owner
Please call the owner directly with any information: 802-342-7202
---
Wednesday and Pugsley – Missing one month apart
Posted November 7, 2020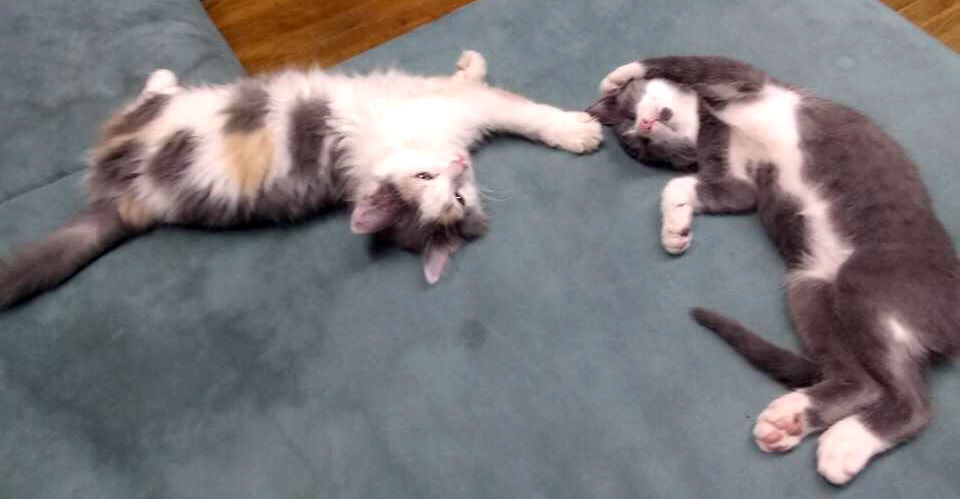 Two cats disappeared from Crescent St. Rutland, VT a month apart from each other. Please call 1 (802) 417-5753 if you have any information
Pugsley
Wednesday
Please call 1 (802) 417-5753 if you have any information.
---