This page lists lost and missing cats.
---
Posted on behalf of @Nancy Greenwood August 18, 2022
— LAST SEEN: Escaped out the door on August 17, 2022. Perry Lane/Jackson Ave, Rutland, VT
— NAME OF PET: Dallas
— AGE: Adult- 7 yr old
— MALE/FEMALE?: Neutered Male
— COLLAR/TAGS/MICROCHIP?: No (escaped indoor cat)
— DESCRIPTION: Black, Sweet and friendly, 20 lbs
— DISTINGUISHING MARKINGS: A few white chest hairs (see photo) and on his belly, mat on back that is partially removed.
— CONTACT PHONE NUMBER OR EMAIL: Contact the Owner @Nancy Greenwood directly or call The Feline Connection at 802-353-8860
$100 Reward for SAFE return offered by owner!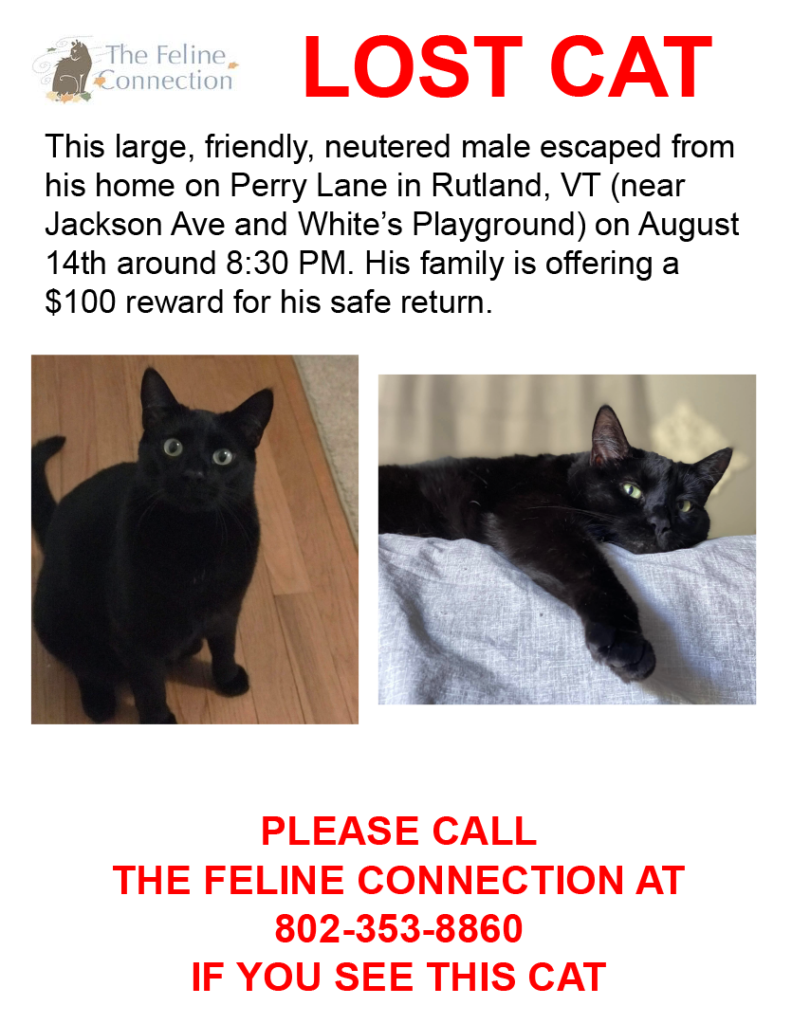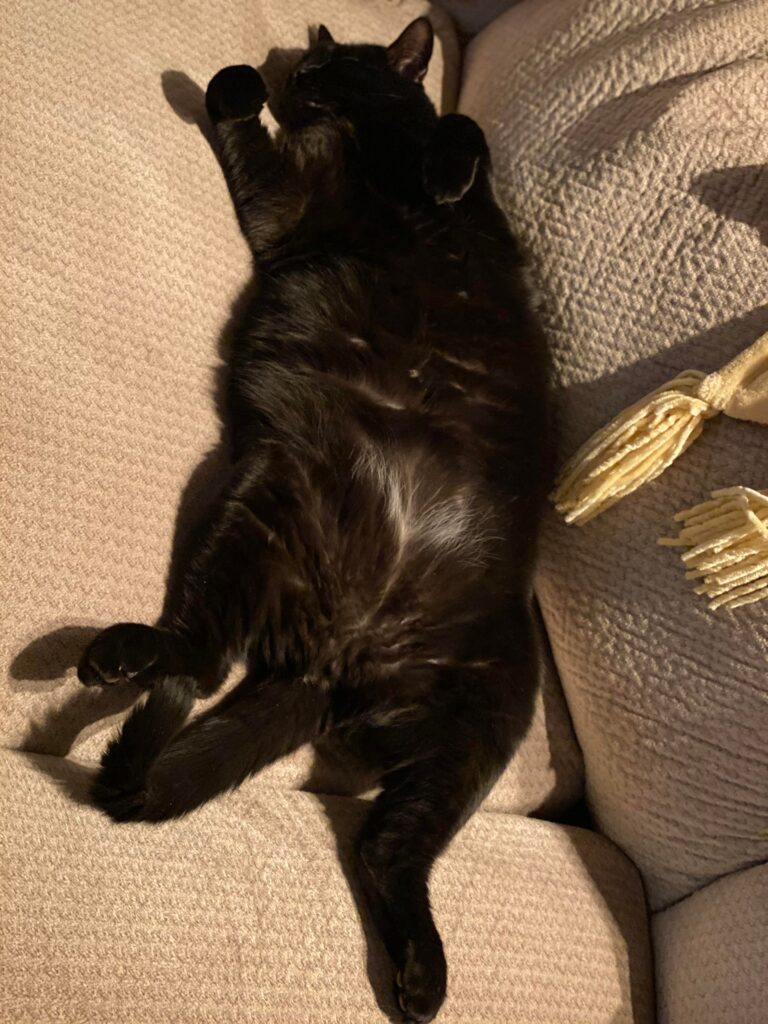 ---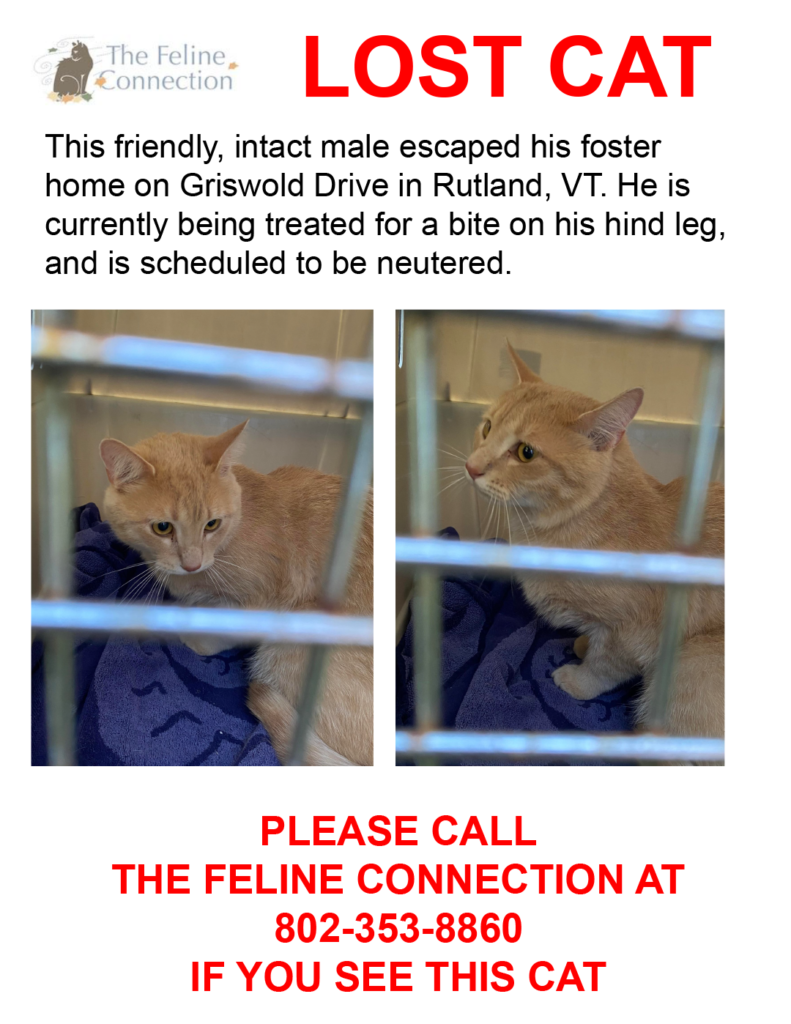 POSTED June 20, 2022
This friendly, intact male escaped his foster
home on Griswold Drive in Rutland, VT. He is
currently being treated for a bite on his hind leg
and is scheduled to be neutered.
— LAST SEEN: June 19, 2022—escaped from Griswold Drive, Rutland VT
— NAME OF PET: Dandelion
— AGE: 1 1/2 years
— MALE/FEMALE?: Male, intact
— COLLAR/TAGS/MICROCHIP?: No
— DESCRIPTION: Friendly and cautious. Domestic Short Hair Orange Tabby
— DISTINGUISHING MARKINGS: Infected bite wound on left hind lower leg—which we were treating him for

---