Rutland, VT
Handsome bonded brothers are friendly, affectionate, cuddly and playful.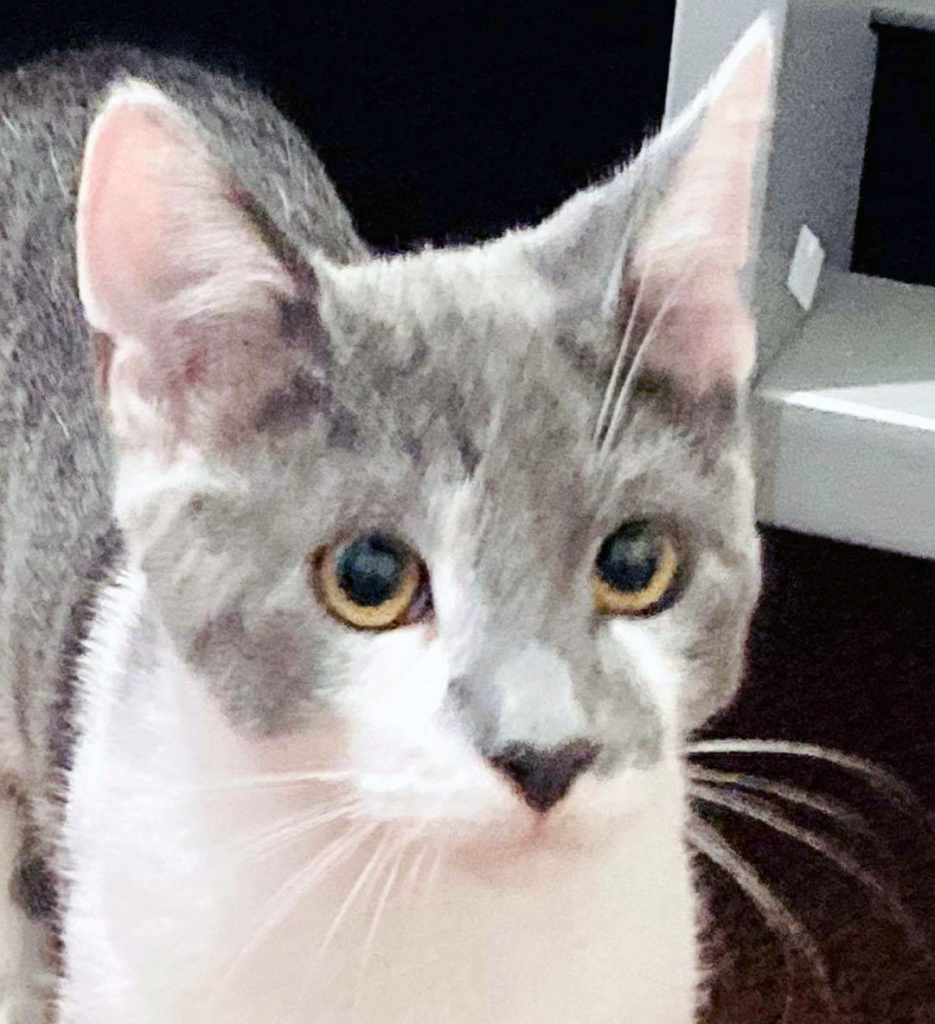 Purrcival and Bobby are great kittens. They are bonded brothers that love to sleep in bed with their Foster Family and cuddle! They are both quite playful, with Purrcival leading the charge into adventure and occasionally kitten mischief! They are so much fun together!
So Purrcival is calmer than Bobby but he is still very playful especially with his brother. He loves to play with people too and loves my kids. They are still young cats so they are very high-energy and mischievous.
They both love to cuddle and be loved on they purr as soon as you touch them I can't emphasize enough how lovey they are to us all. They are very playful — I keep a lot of cat toys around the house so all the cats have things to play with when they get their bursts of energy and Purcival and Bobby love playing with the balls and mice.
They get treats every morning ( the crunchy kind with the filling inside) along with my cats and catnip every now and then and they love them both. They are huge fans of this window we have on our enclosed back porch, there is a wood tray attached to the outside of the window that we fill with bird food and nuts and dried fruits for the birds and squirrels and the cats really enjoy sitting in front of that window while it's open (with a screen and chicken wire over the screen) and watching the birds and squirrels"

Foster Family
These wonderful guys were surrendered to The Feline Connection because their people turned out to be very allergic to them.
Purrcival
Purrcival (Gomer) is the calmer of the two. He is playful and likes to cuddle with his foster family in bed. He loves to cuddle! He also loves to play with balls and toy mice.
Bobby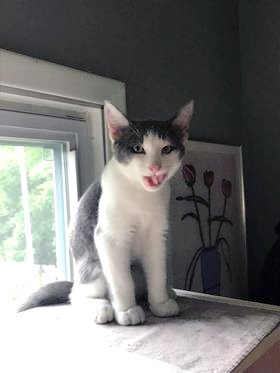 Bobby (Goober) is very playful— he will not stand still for pictures 😂 but that's pretty much his personality! He's very adventurous and he loves to be loved as well. He really likes head rubs. He will lay with you in bed, but not on you.
---
Bobby and Purrcival are neutered males. We estimate they were born in Mid-March, 2021. They have age-appropriate FVRCP and Rabies vaccines. One tested negative for FeLV and FIV, and because they are always together and bonded, the other is negative as well. They both have microchips and are ready for their Forever Family!
Interested in giving these BFF's a Forever Family together? They especially requested lots of affection and playtime, as well as a family who will enjoy cuddles in bed! If you are interested in having them join your family, please fill out an Adoption Application below and put their names on the top!
---
Interested in giving a cat a loving Forever Family? Please fill out an Adoption Application. To place a cat on hold, a $50 deposit fee is required. Cats can be placed on hold after your Adoption Application has been approved.
Learn more about The Feline Connection's adoption policies and procedures on our Adopt page.
Learn more about The Feline Connection's adoption policies and procedures on our Adopt page.