Rutland, Vermont
ADOPTED September 21, 2019
See a soft kitty belleh and need to rub it? Beryl would like to come live with you!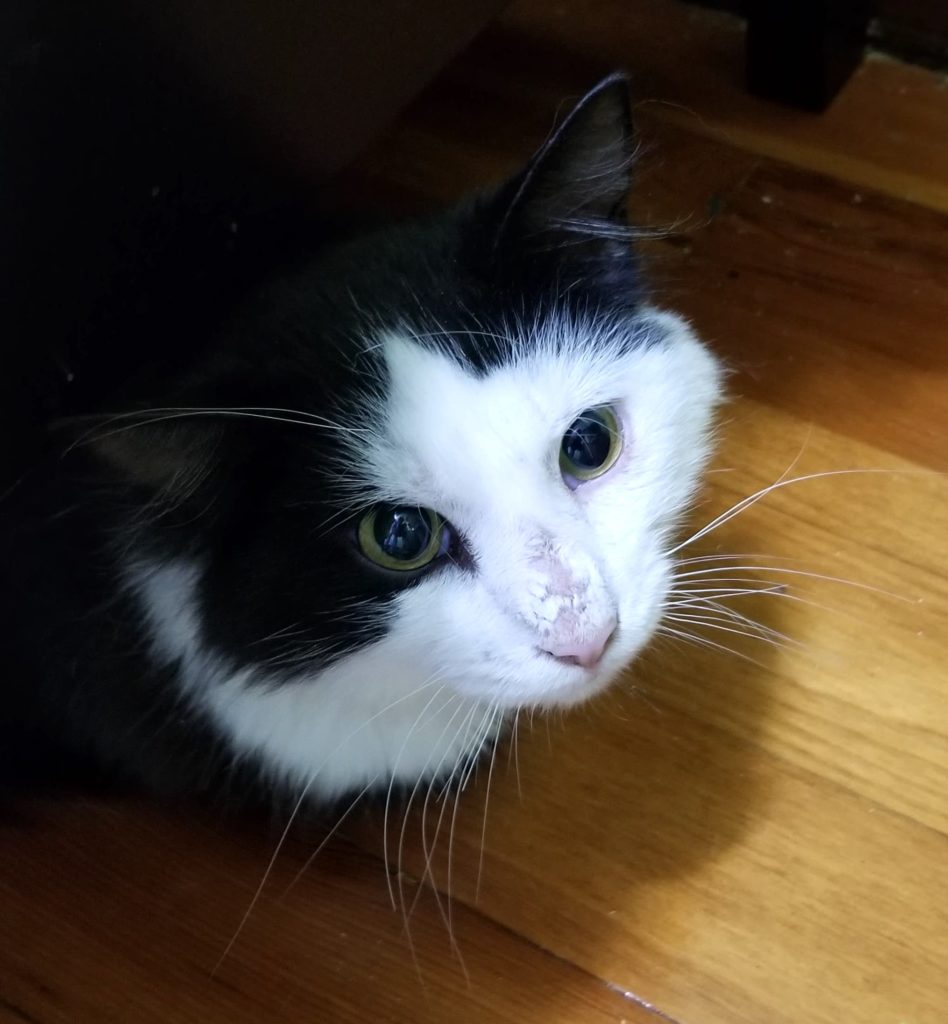 He loves neck and ear rubs, positively melting to the human touch. Like the rest of his Orwell Jewel family, sweet Beryl is super silky soft.
Beryl is the darkest cat who is in front of the pack for the first part of the video. The other two are Orwell Jewels who are also looking for Forever Families.
Beryle is very friendly with other cats.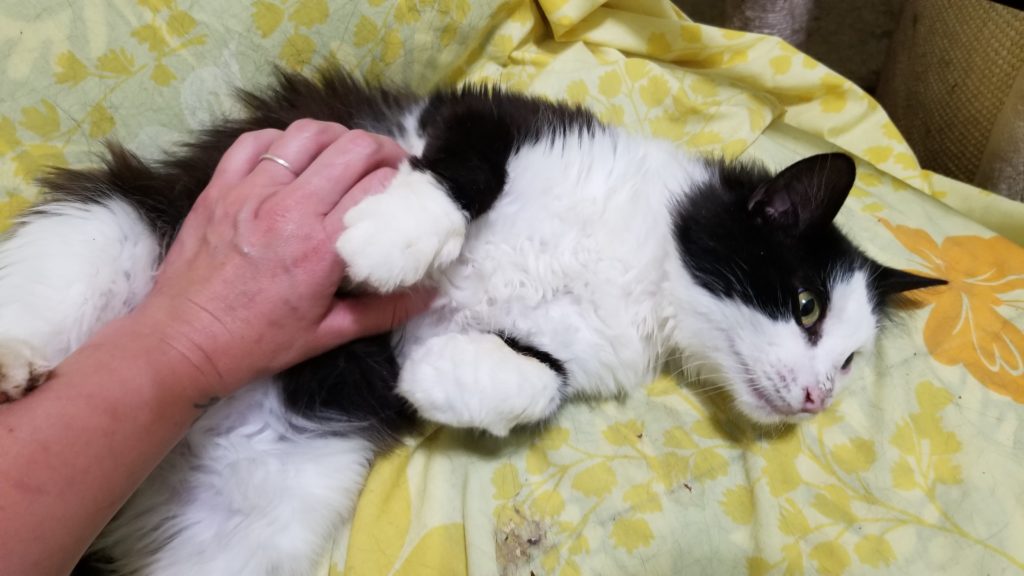 Beryl is from our Orwell Jewels location. He was the last cat we were able to catch at that location. He is very smart and always avoided our traps until he got too hungry to ignore the amazing sardines offered–they just smelled so good!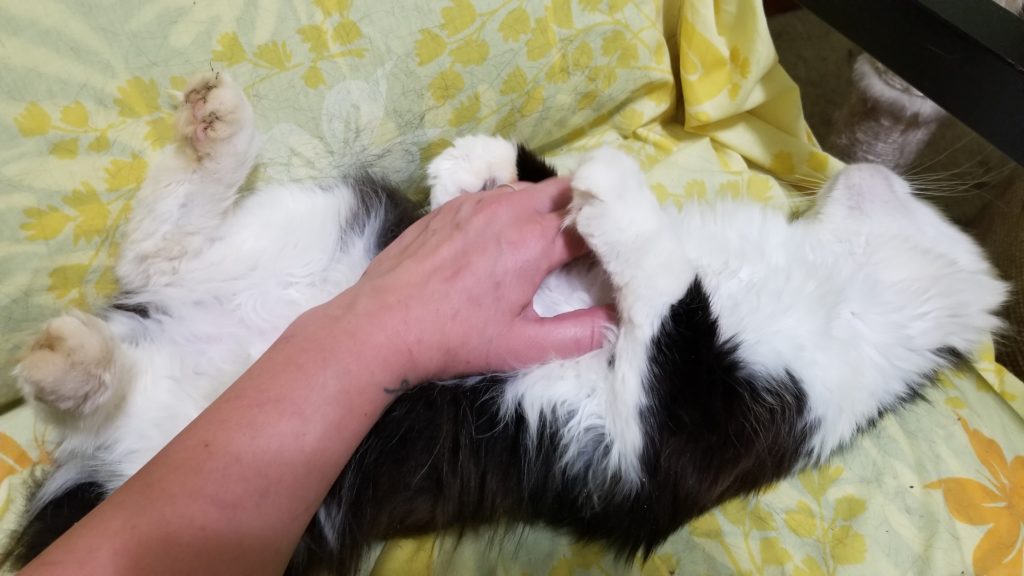 Beryl, as are all of the Orwell Jewels, is negative (good!) for FelV, FIV, and Heartworm. He has been treated for fleas, ear mites, and common parasites. He has had a fecal sample done, nothing found. He also has received FRVCP#2 and Rabies vaccines. He has been microchipped.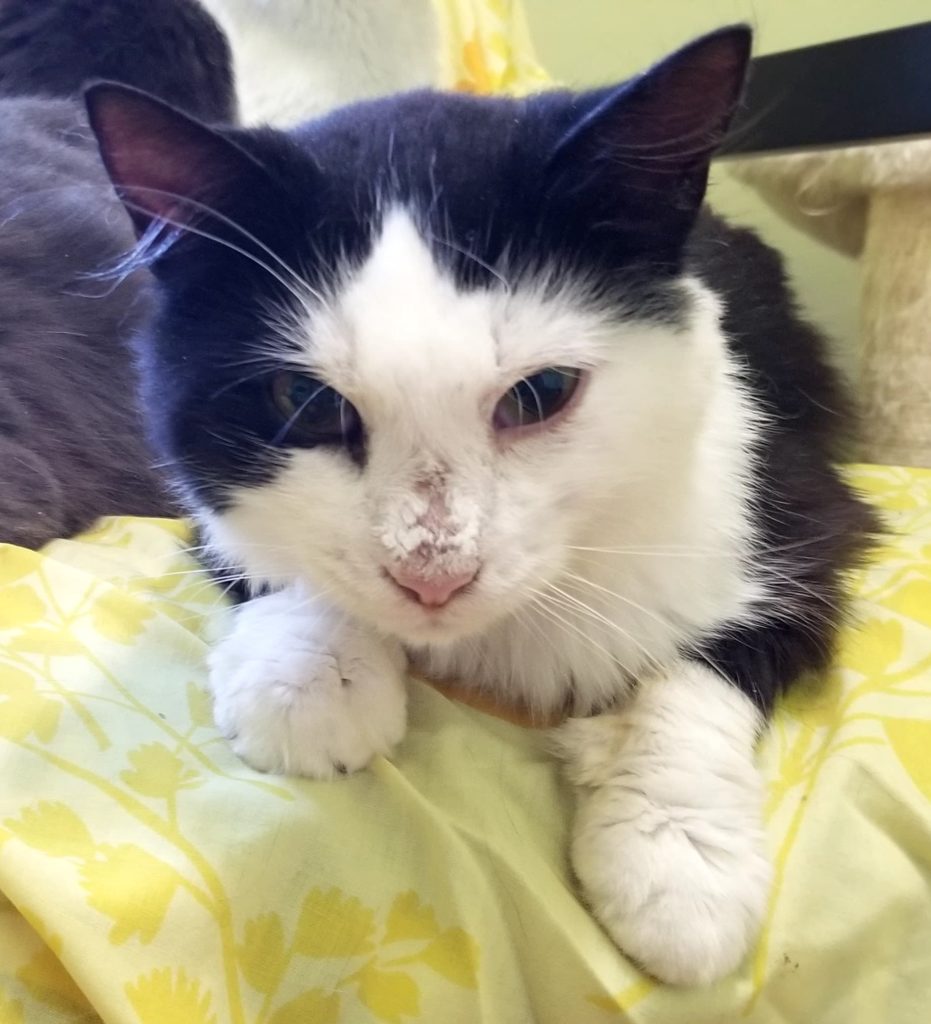 Beryl's rough and tumble tomboy life is over. His nose fur should heal up and come back in over the fall.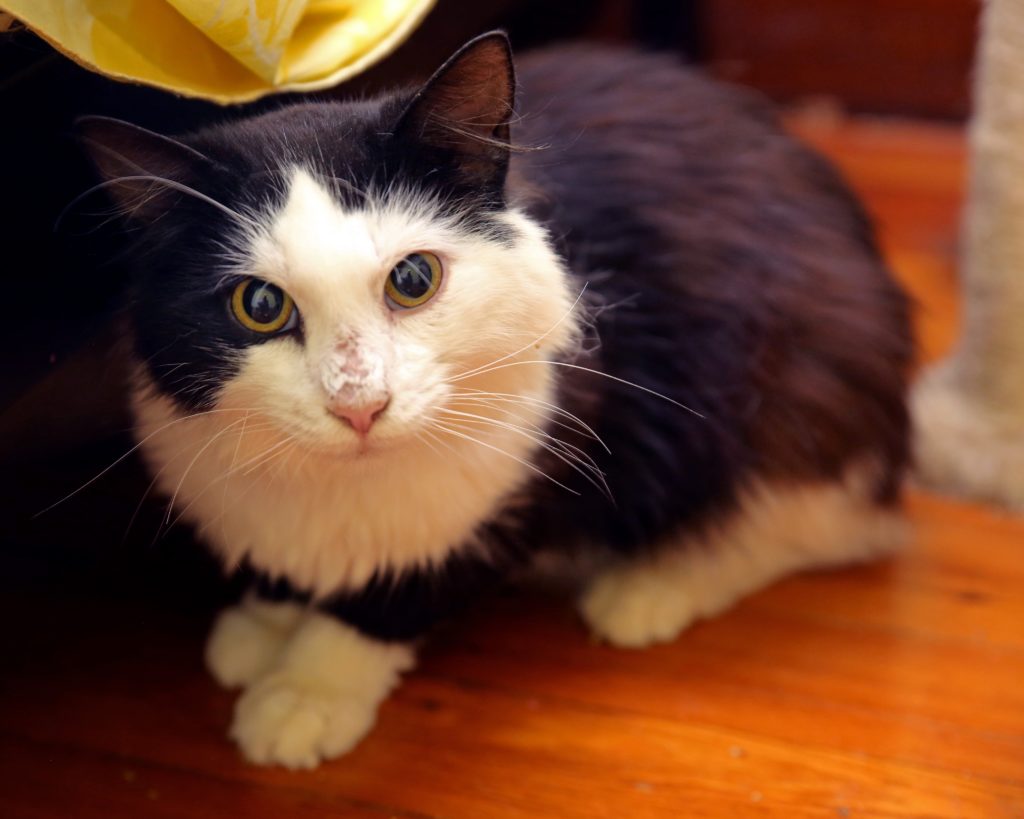 Beautiful Beryl has very unique markings. His face is over half white! This sweet boy loves attention. Consider adding this darling boy to your family today! You will never tire of stroking his soft locks.
Learn more about The Feline Connection's adoption policies and procedures on our Adopt page.
Interested in giving a cat a loving Forever Family? Please fill out an Adoption Application. To place a cat on hold, a $50 deposit fee is required. Cats can be placed on hold after your Adoption Application has been approved.