Available for Adoption
Rutland, VT
Beautiful Bootsie is loving and friendly and loves playing with her toys.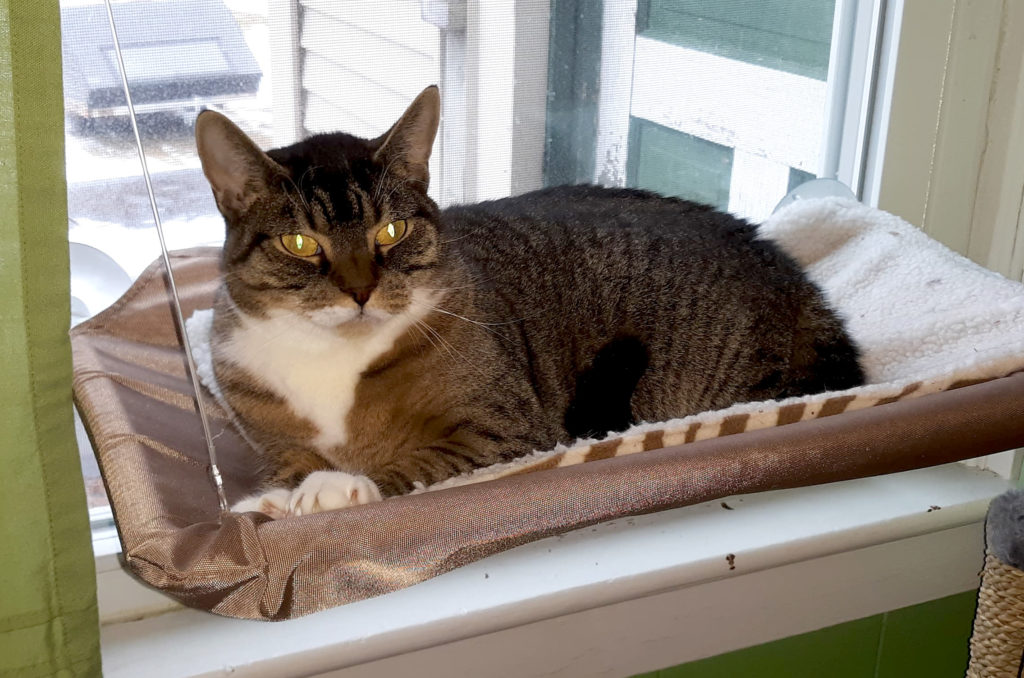 A letter from Bootsie to potential adopters:
Hello future family! My name is Bootsie. I'm an affectionate girl who has had a rough few months. It all started when my human passed away. Sadly, the rest of the family was unable to take on the responsibility of my buddy Misty and I. With nothing but a bag of our favorite toys, we were graciously taken in by a lovely foster mom working with TFC. She took good care of us, kept us safe, but we were still very sad and scared. So, the TFC Goddess decided that perhaps a different environment with a different foster mom and dad might be what Misty and I needed.
We packed our things and were just about ready to go when Misty got adopted! Now don't get me wrong, I'm very happy for her but now I had to make this move to a new home on my own. My new foster mom picked me up and the first night wasn't bad. I explored my new condo and found a cat tree with a cubby that I can take a break from the world in, which is sometimes a little more often than I care to admit. My condo comes with a window perch and I love it! The next morning, I was so grateful for my new home that I gave my foster mom and dad my best meow and purrs. They gave me pets and scritches. I just couldn't get enough.
They have such big hearts! So big, in fact, that they took in more cats and kittens to live in the condo next to mine. Oy ve, what a herd of buffalo! Well, that stressed me out and I spent a lot of time hiding under the couch and in my cubby. I might have gotten angry with them (I slapped their hands), but they stayed by my side reassuring me (with treats) that everything would be ok. Wouldn't you know, they were right and we're back on good terms.
So, if my baggage doesn't scare you, fill out an application to make me a permanent part of your family. My foster mom suggests a calm home, with a place I can safely and comfortably decompress as needed, and someone who is patient and can read my body language. She can also tell you where to get a window perch like hers if you don't already have one. I look forward to meeting you…probably from my cubby at first.
Love, Bootsie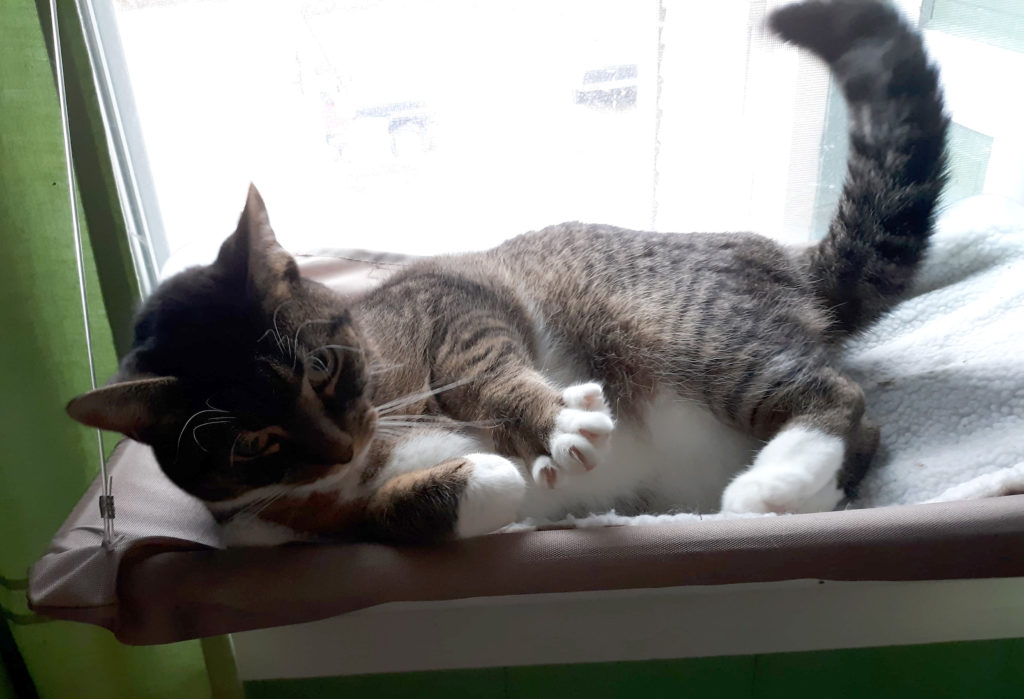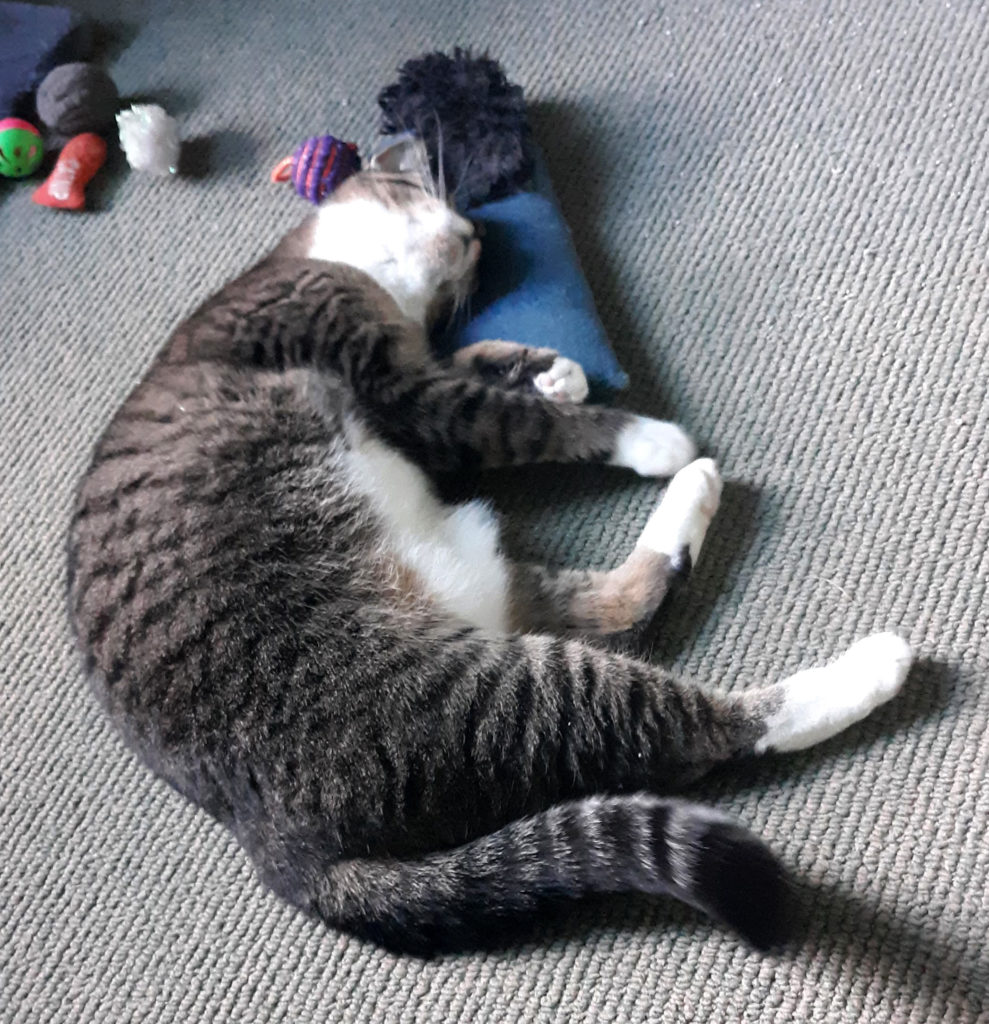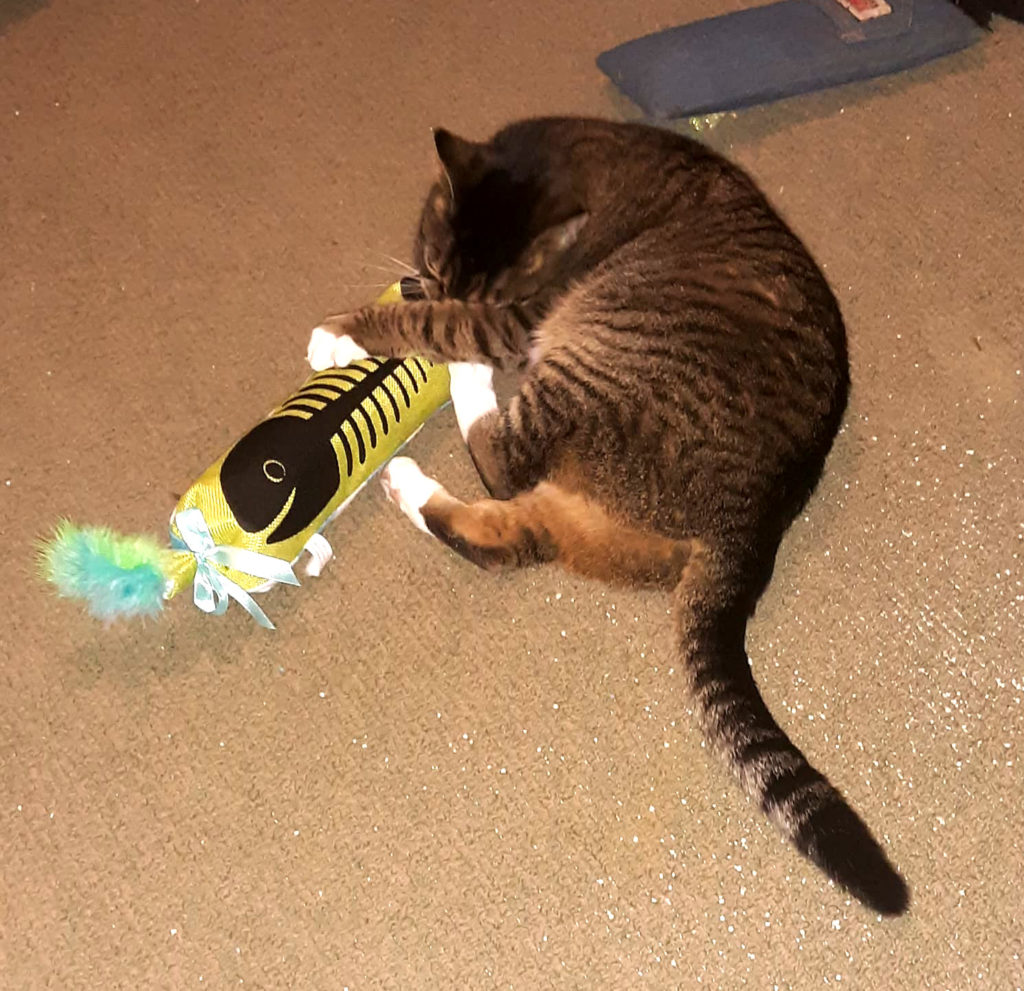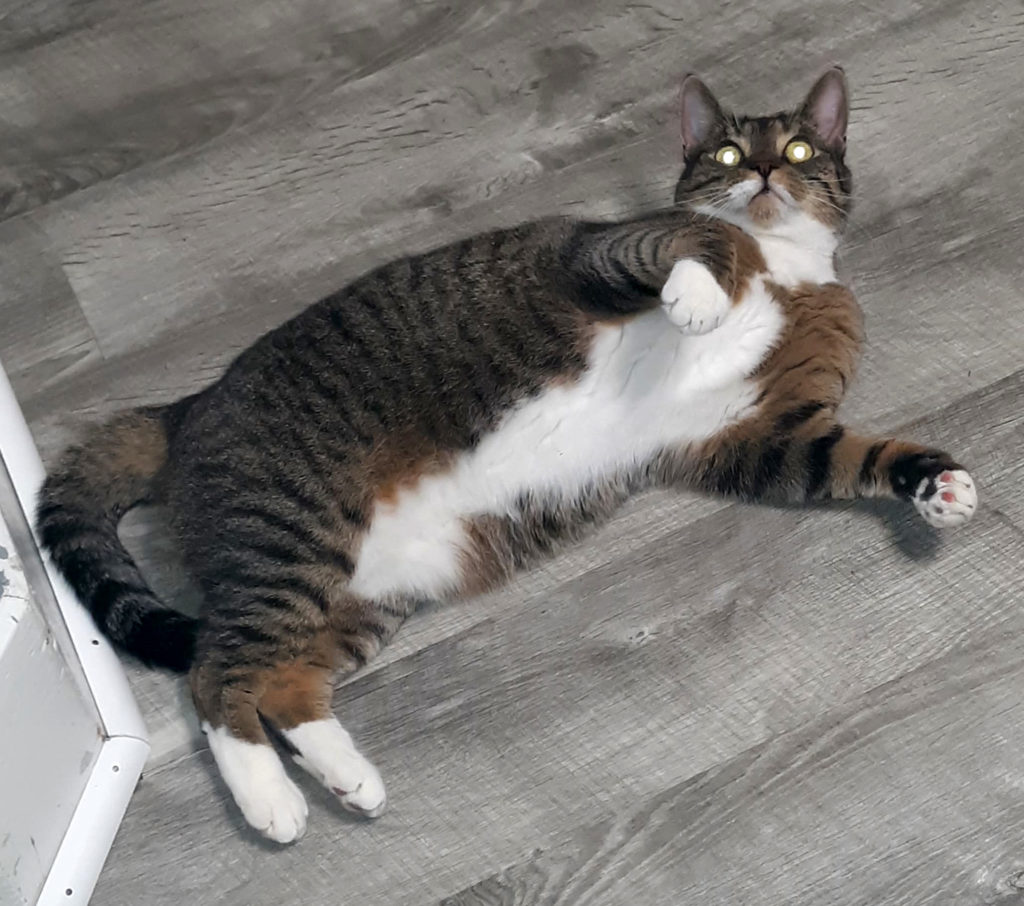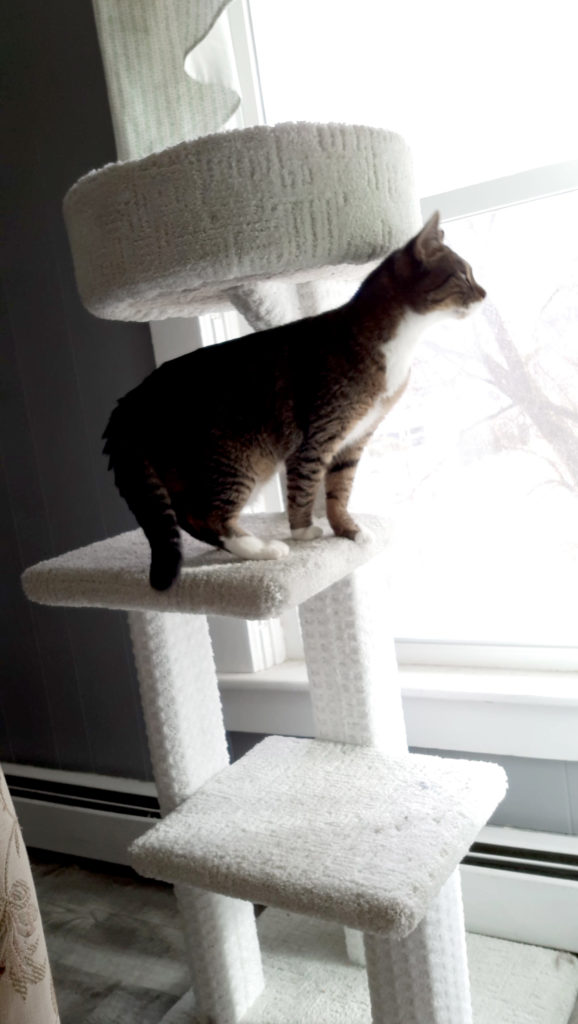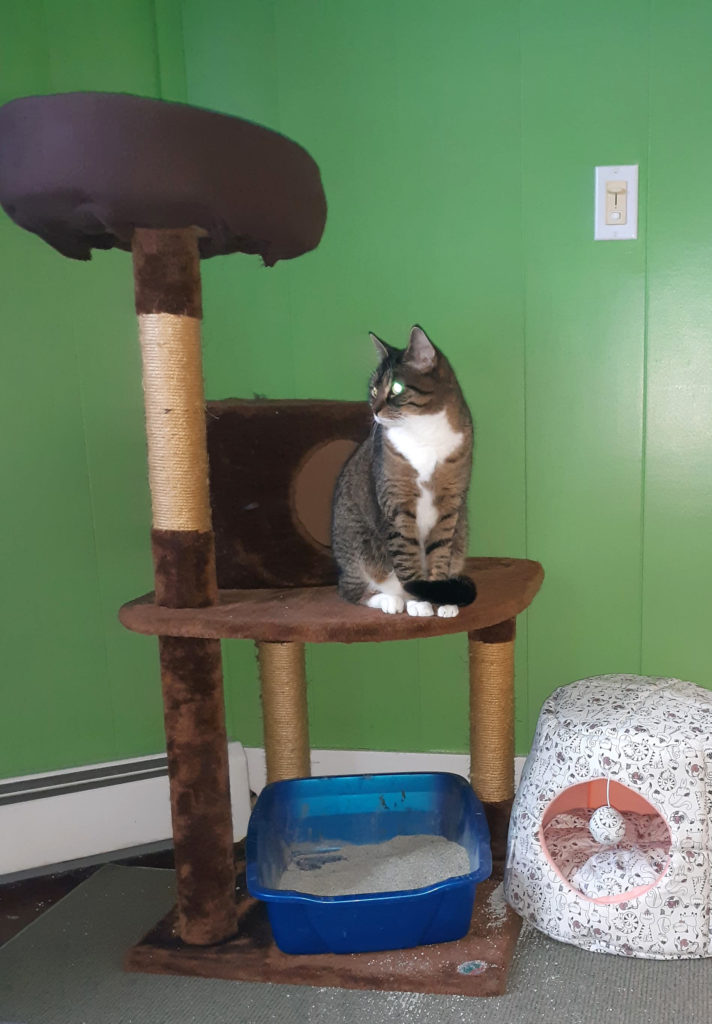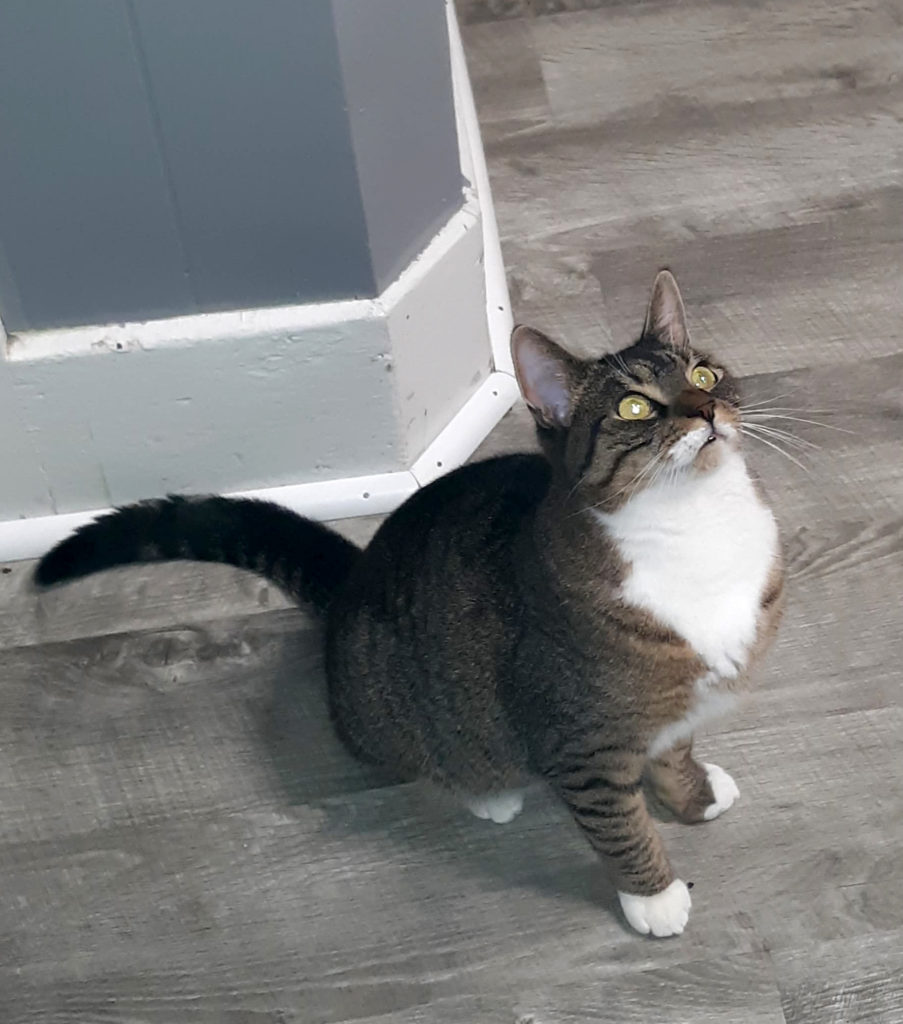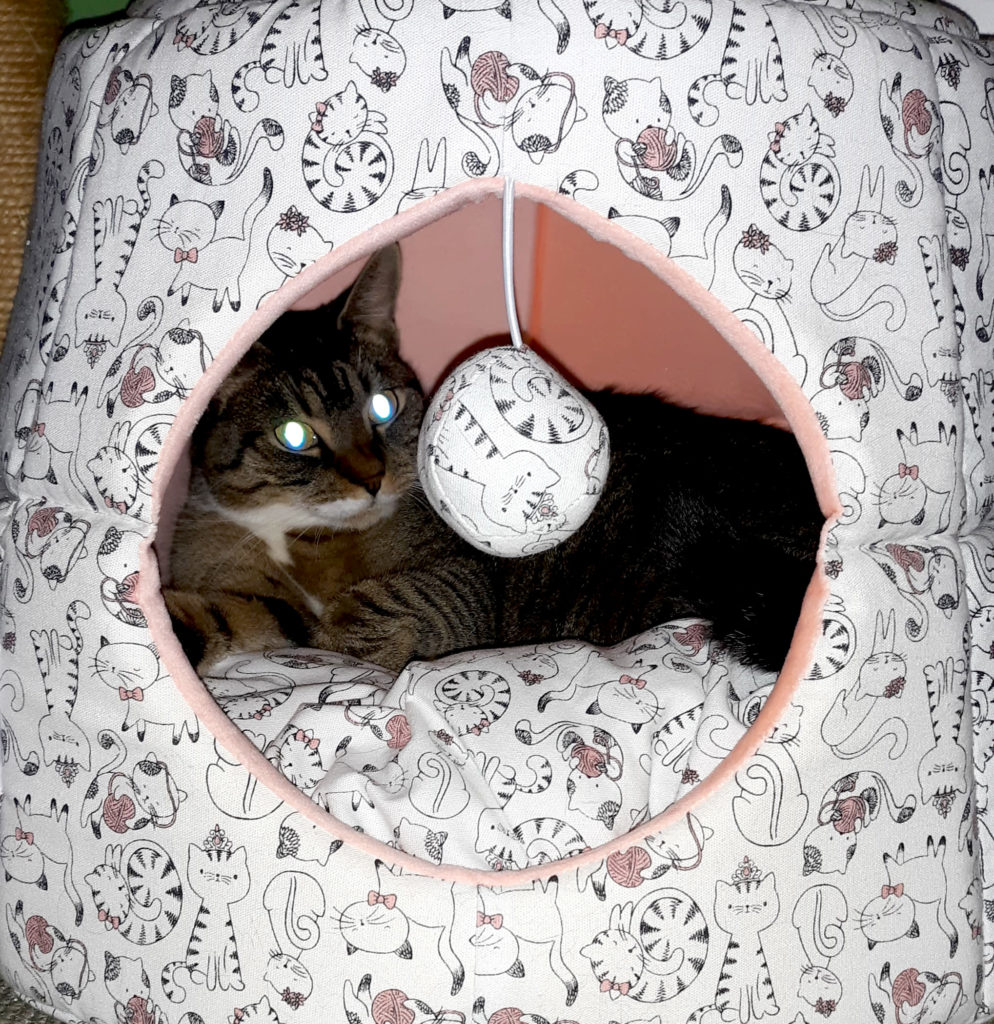 Bootsie\ tested negative (good) for FeLV, FIV, and Heartworm. She has received a 1yr Rabies and an FVRCP#1 vaccine, as well as a microchip. She has been treated for fleas, ear mites, and has been spayed. Her estimated DOB year is 2016.
Interested in giving this loving girl her Forever Family? Please apply to adopt her below!
---
Interested in giving a cat a loving Forever Home? Apply now by filling out an Adoption Application. To hold a specific cat, a $50 non-refundable deposit is required.
Learn more about The Feline Connection's adoption policies and procedures on our Adopt page.