Stunning green-eyed floofy girl with Turkish Van markings is sweet, loves pets, very decorative, and reclusive with just enough spice to keep it interesting.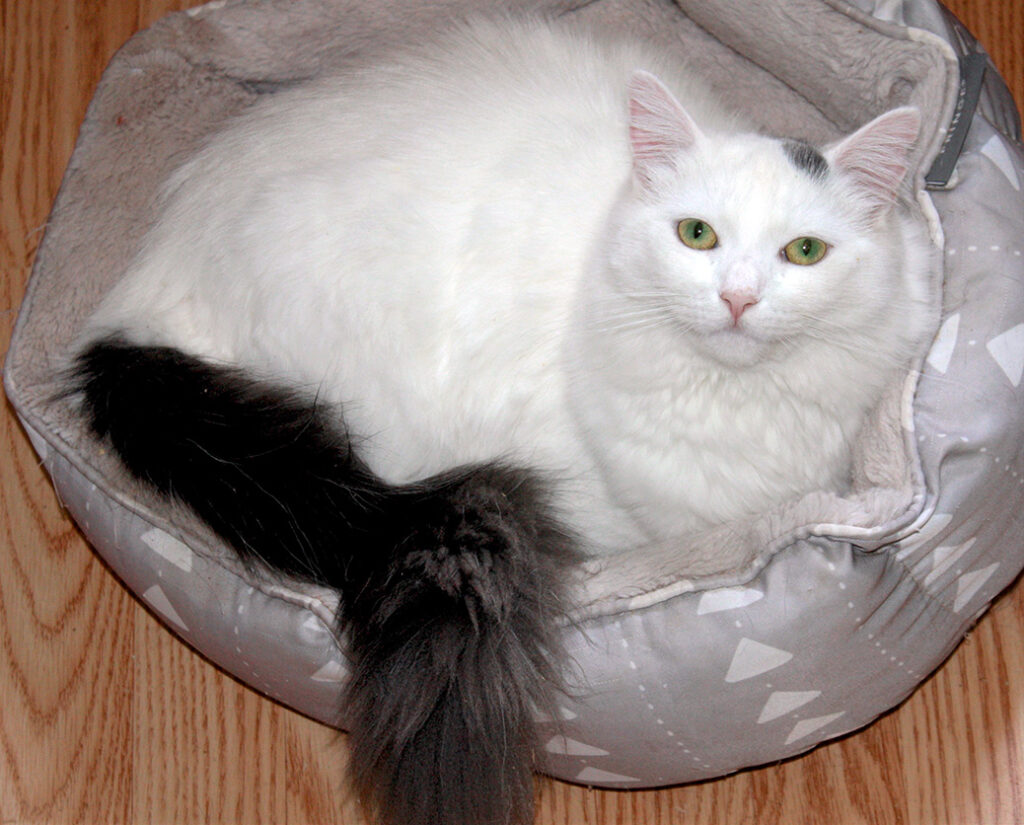 Meet Camilla, a beautiful white with black markings medium-to-long hair kitten with striking harlequin/Turkish Van markings. She was born in early June 2022, making her around ten +/- weeks old when she came into our care. Camilla is a female kitten with a playful and active personality, and she loves to spend her days playing with jingle balls and taking long naps in her favorite wicker basket with a pillow.
Camillia loves to be petted by her people, although Camilla can be shy and nervous around new people. She will need some support and patience to bloom into the loving house cat she longs to be. She is an independent kitten, but she enjoys the company of other cats and would likely be fine with a feline sibling. While we don't know how she would do around dogs and suspect a family with children may not be the best fit for her.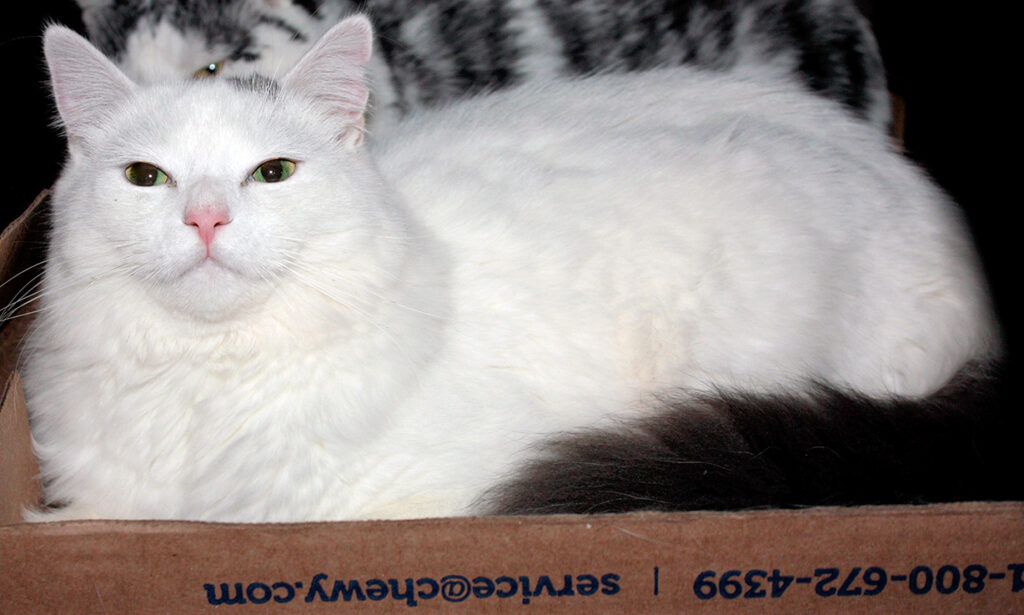 Camilla's favorite food is canned food, and she is very food motivated.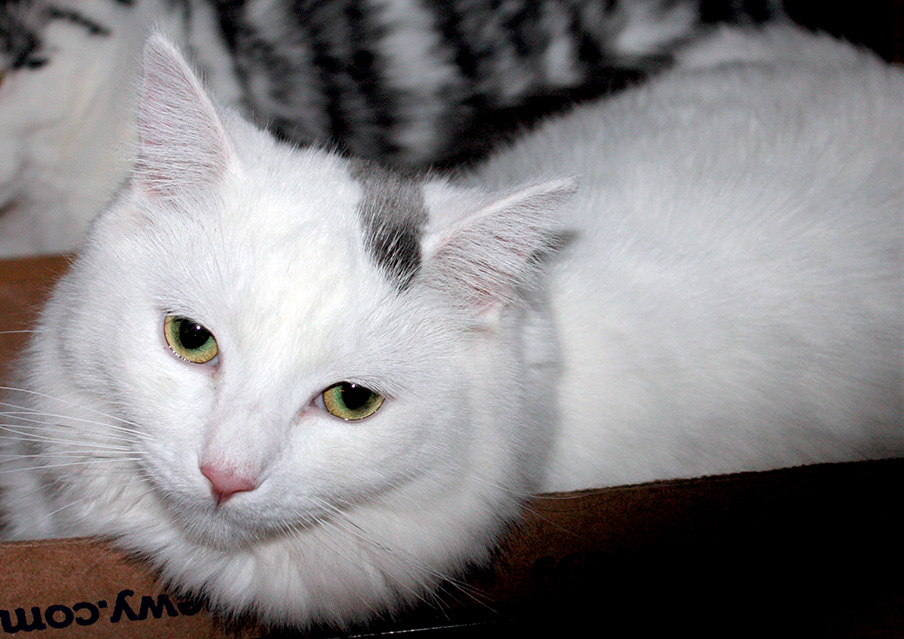 Camillia has been spayed, microchipped, and given age-appropriate vaccines. She tested negative for FeLV and FIV, thankfully. She disapproves of any attempt to pick her up and has many ways to enforce this. This cat is spicy and independent. Expect her to spend time happily not with her people. She is ready for her life as an adored (mostly from afar) housecat!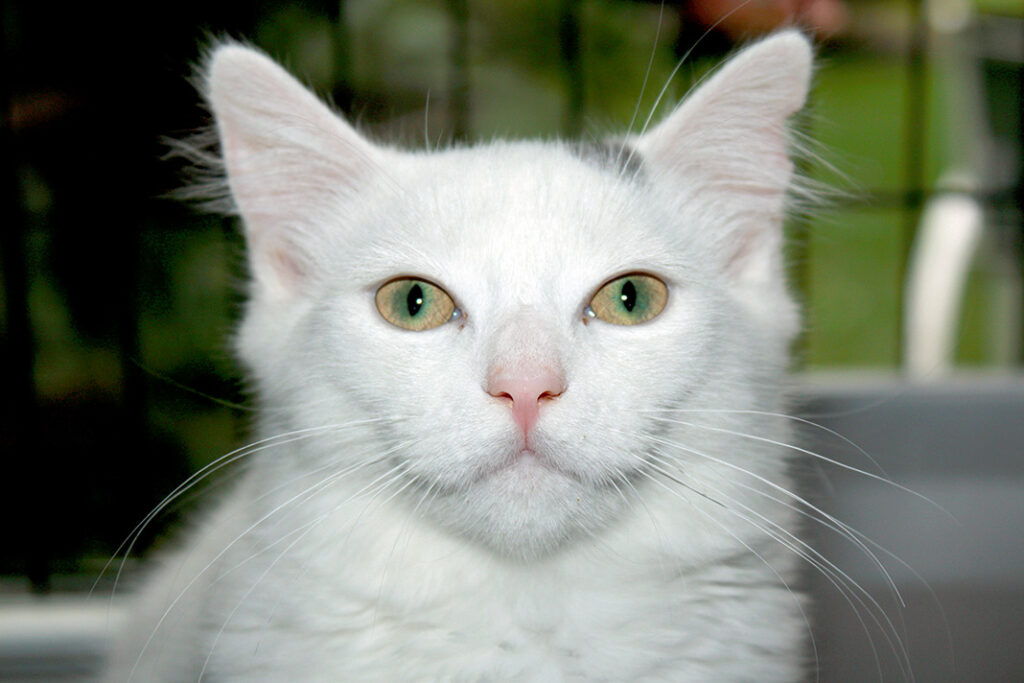 All of that being said, Camillia currently is with a busy Foster Family with a lot of cats. We have seen over and over that in quieter households with a patient and curious adopter, cats completely blossom.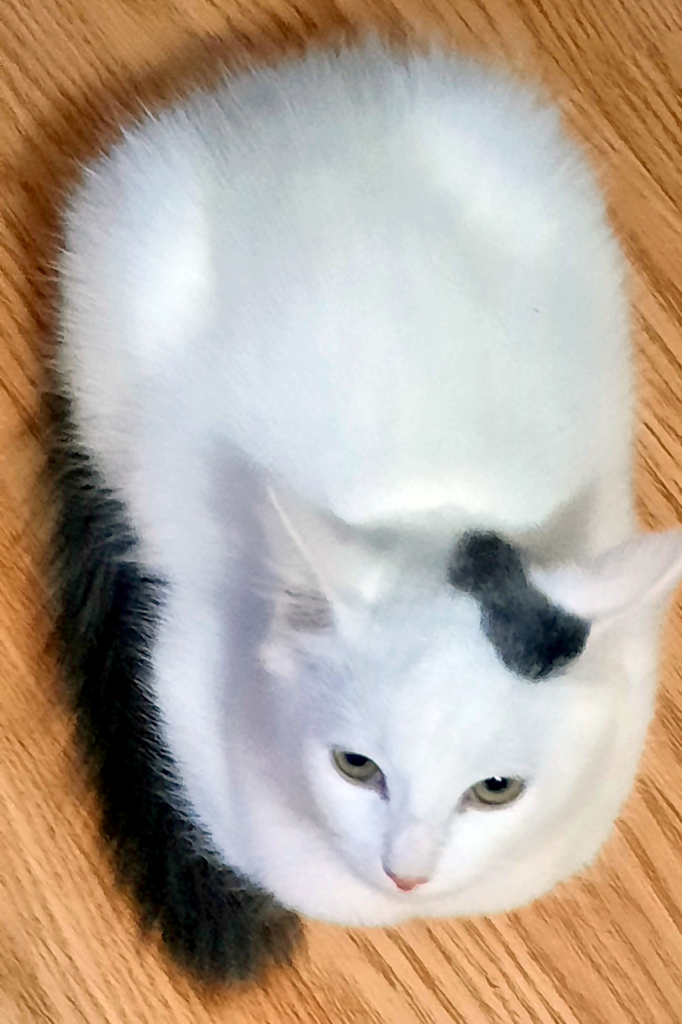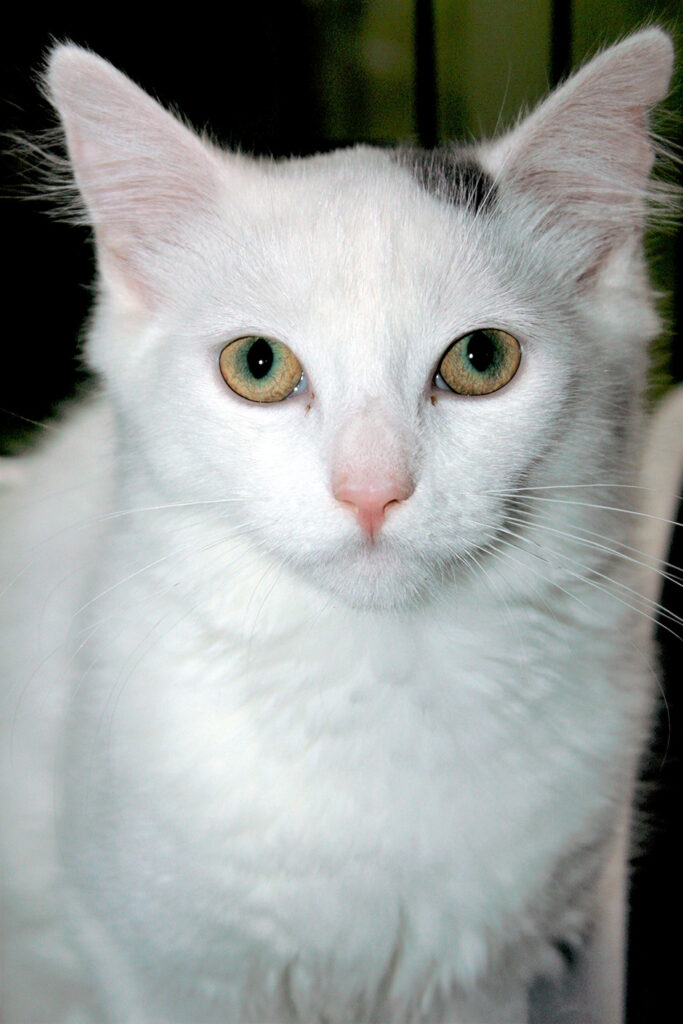 Camillia's dream home would be a quiet household with a patient adopter who can give her the time she needs to adjust to new people and surroundings. She is a lovely kitten who will make a great companion for someone looking for a beautiful, active, and playful feline friend. If you're interested in adopting Camilla, please fill out an Adoption Application below and see if she's the perfect match for your family!
---
Interested in giving a cat a loving Forever Family? Please fill out an Adoption Application. To place a cat on hold, a $50 deposit fee is required. Cats can be placed on hold after your Adoption Application has been approved.
Learn more about The Feline Connection's adoption policies and procedures on our Adopt page.
Learn more about The Feline Connection's adoption policies and procedures on our Adopt page.