Adopted July 2019
Citrine is about four years old, and though he is now neutered, he has that giant tomcat head with the big cheeks. Citrine is a very calm, cautious boy. He likes to sit and observe what is happening around him.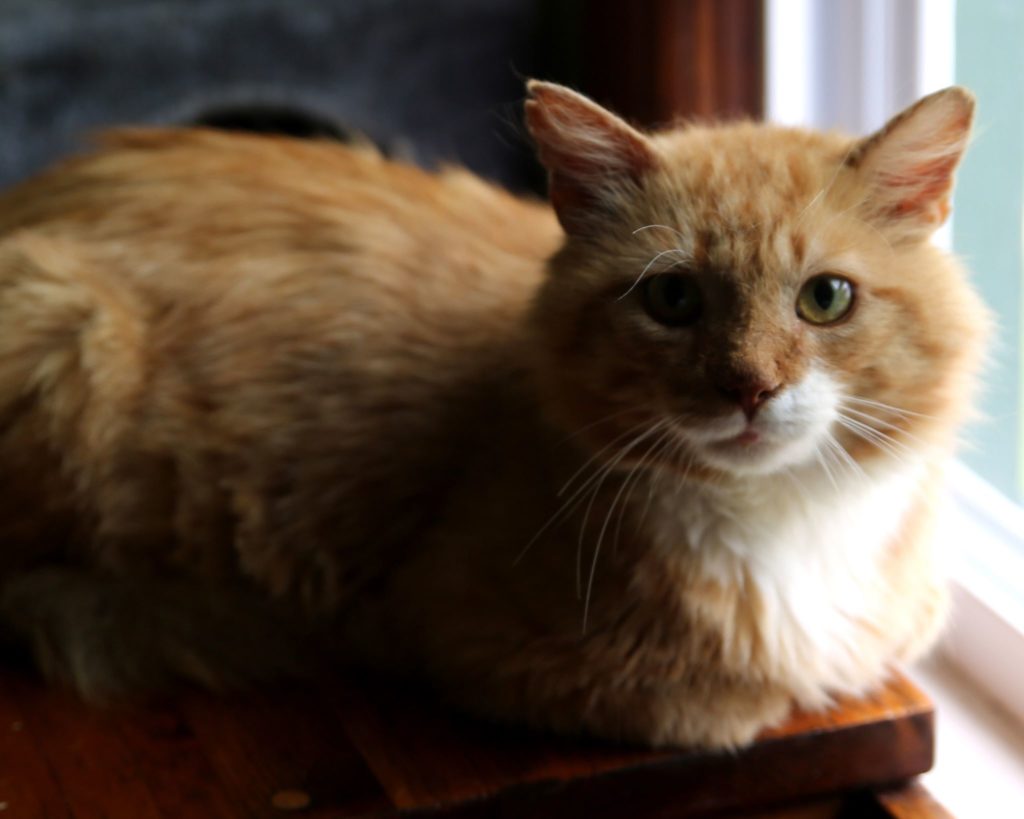 He is great with other cats and loves to cuddle with his kitty friends. Citrine loves catnip, pushing his brothers and sisters out of the way to get all of it! He is very easy to handle, and he loves head scratches. Consider giving Citrine the gift of a forever home. If anyone deserves it, this sweet boy does.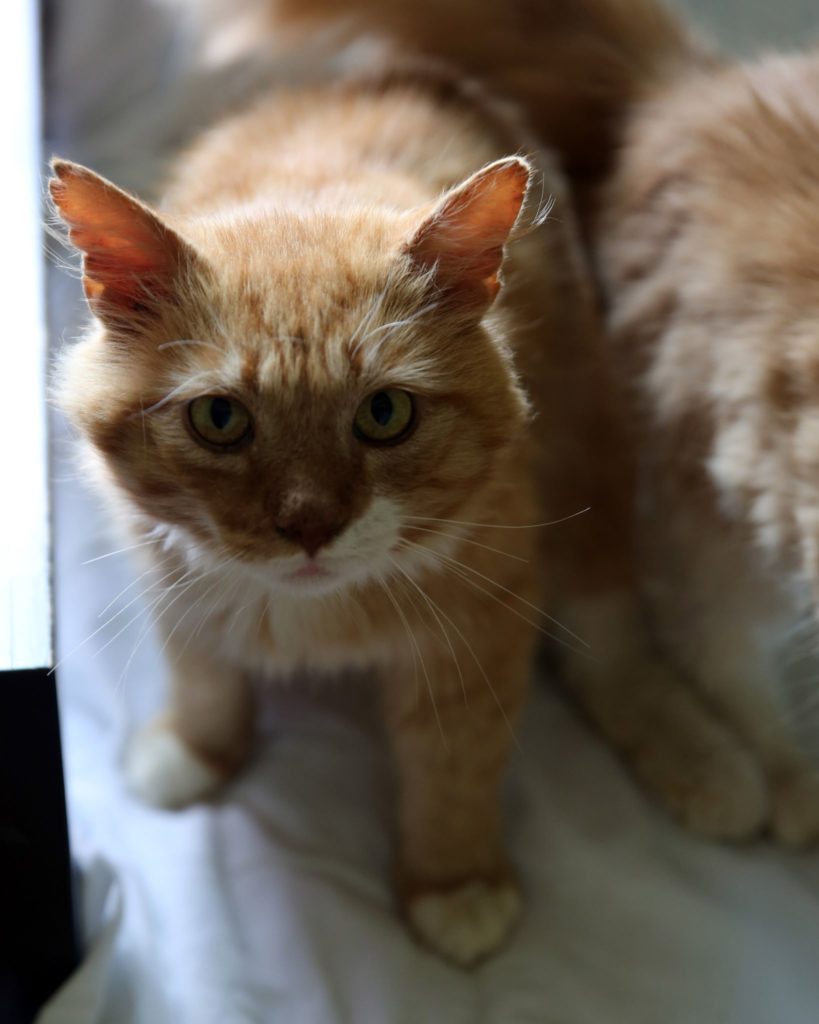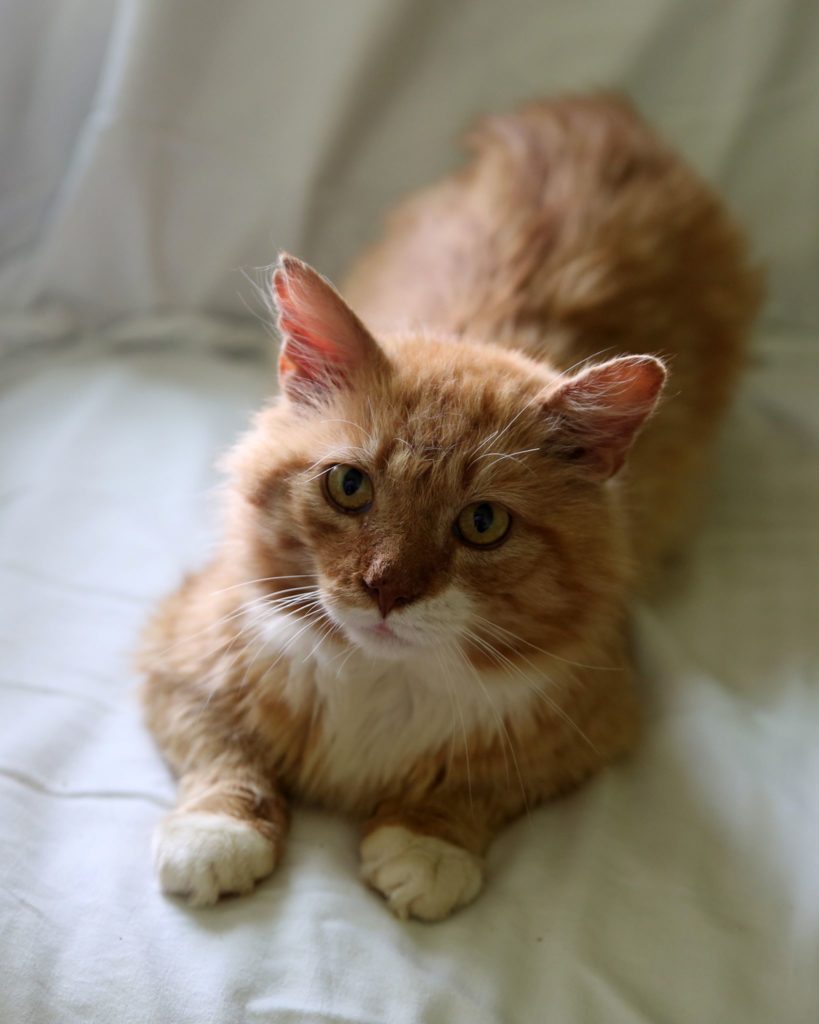 Citrine came to us from a hoarding situation where the owner had passed away and the cats had been fending for themselves for several months. Citrine was in rough shape when we rescued him, but he is starting to feel much better. He does have an old injury which has caused, "drop hock" in his left rear leg. This means the tendons were torn/severed after the injury. He does not seem to be in any pain now, and he gets around fine, though sometimes he hops on three legs so that he can move faster.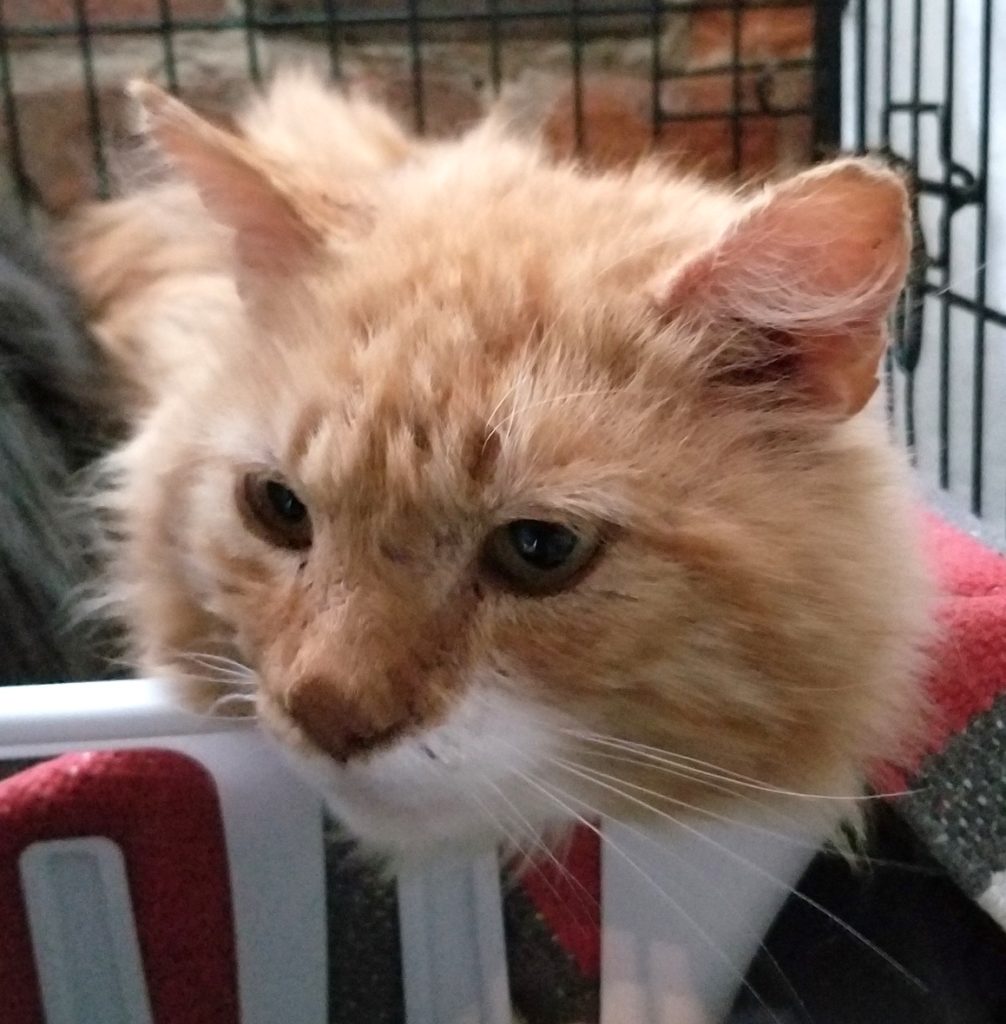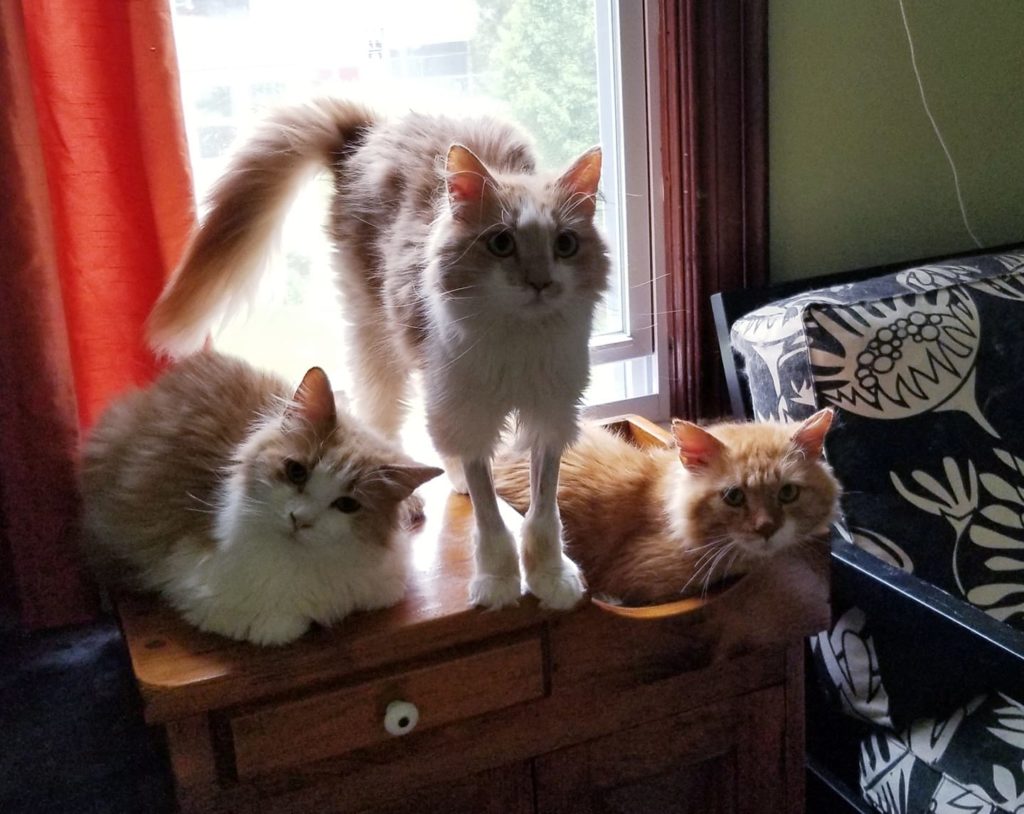 Cirtine is a loving, jem of a cat and a beautiful orange color.
Interested in giving a cat a loving Forever Family? Please fill out an Adoption Application. To place a cat on hold, a $50 deposit fee is required. Cats can be placed on hold after your Adoption Application has been approved.
Learn more about The Feline Connection's adoption policies and procedures on our Adopt page.