Rutland, VT
Cragen, a lovable & gentle big brother with a room-quaking purr.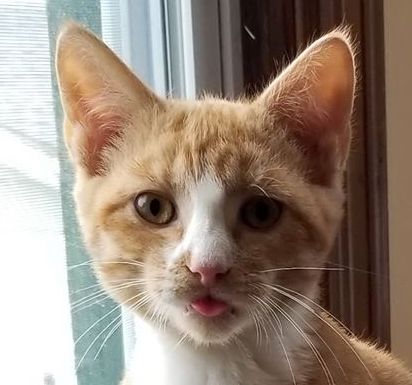 Cragen is a very sweet, mellow boy. He has a room-shaking purr. He doesn't like to be picked up and purrs madly anyway. He loves full body scritches.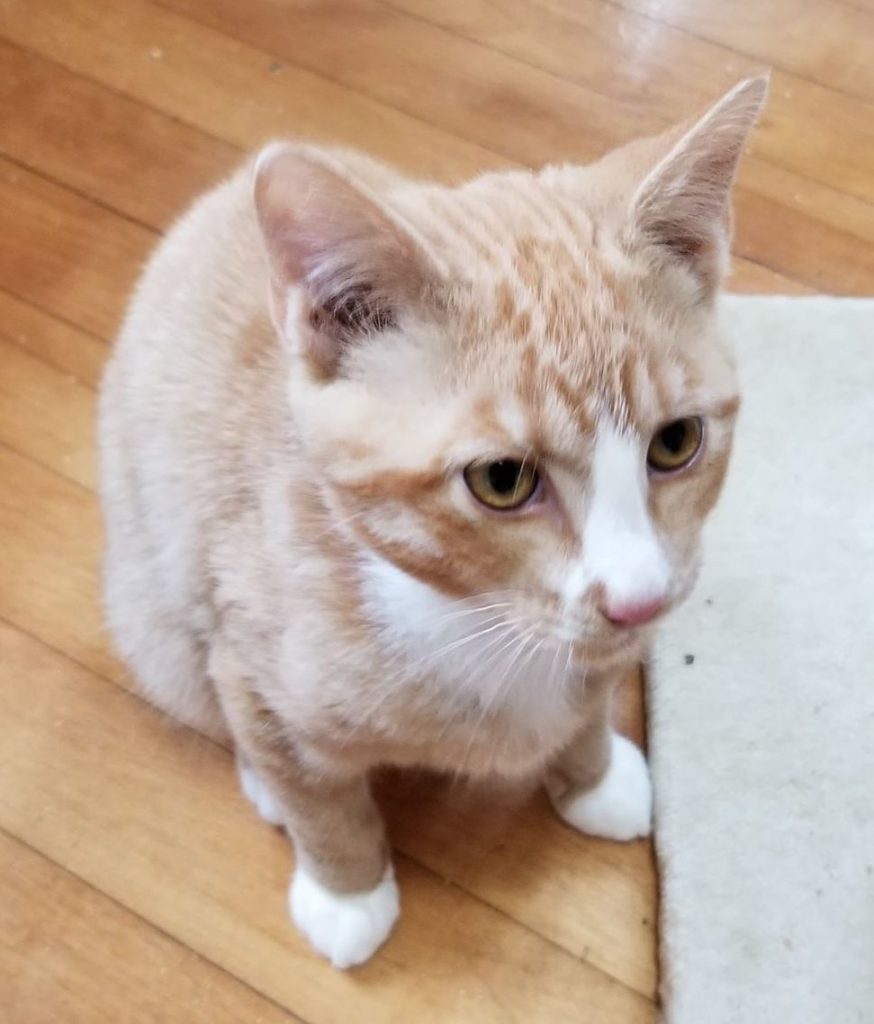 He is a great, gentle big brother to the Park Street Crew.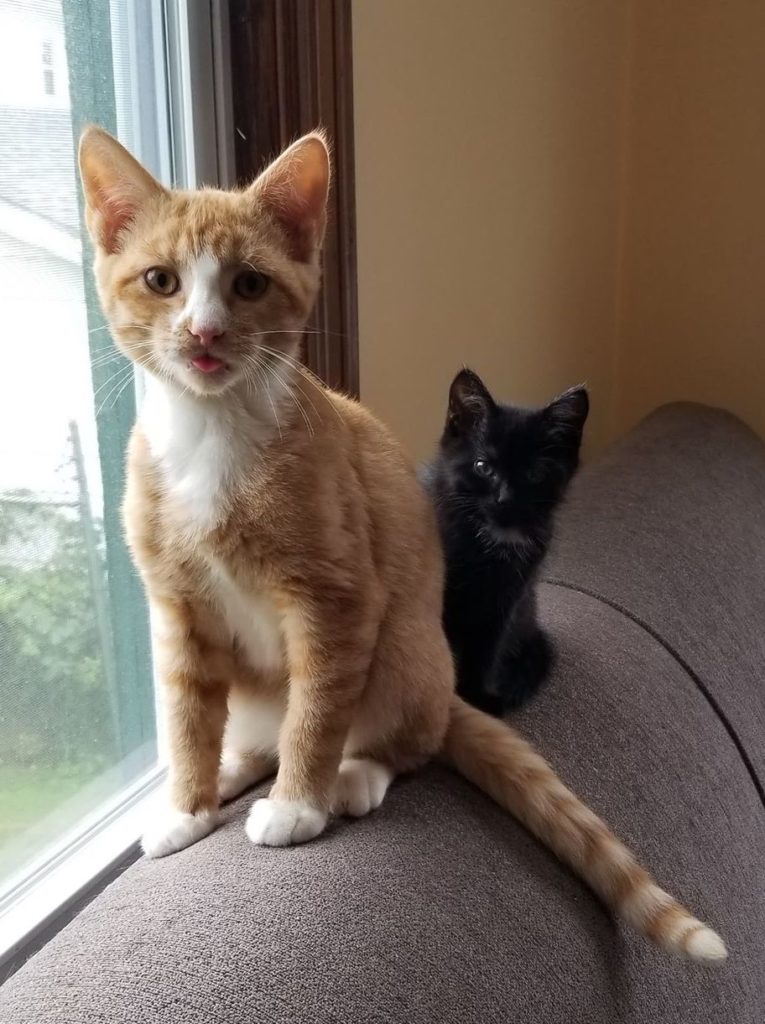 He is inquisitive and likes to play. He is shy at first but warms up quickly.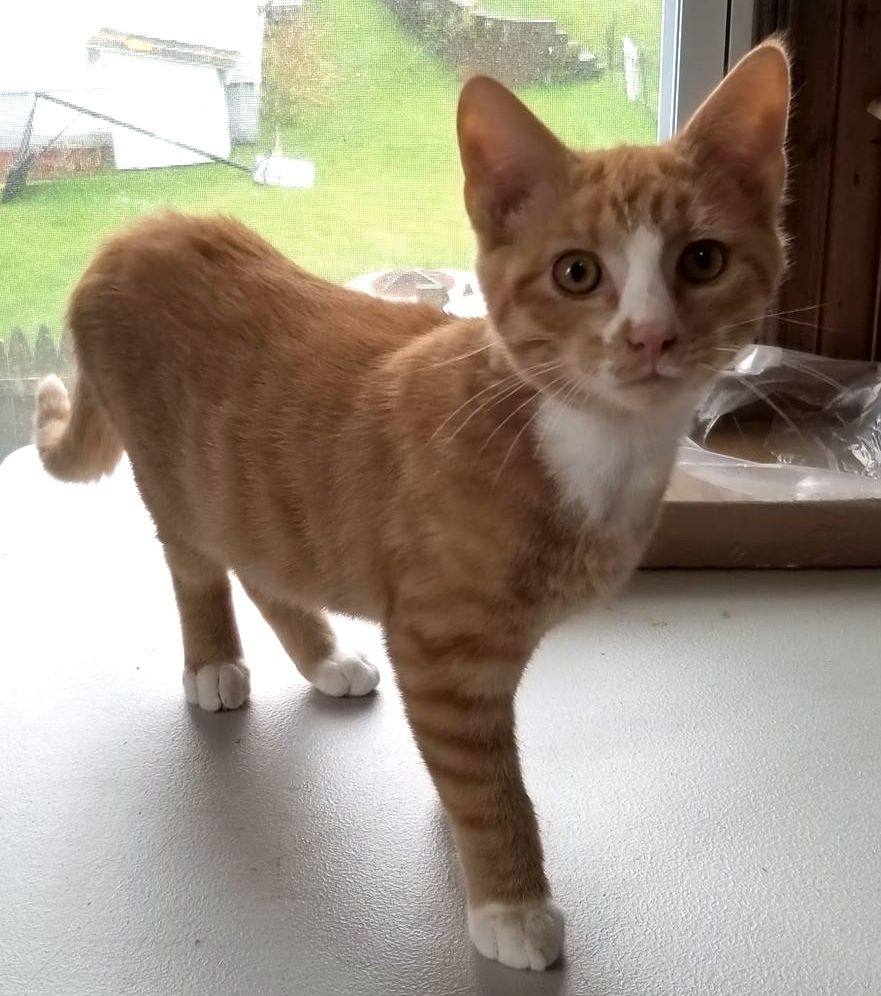 His foster mom says; "I would definitely describe him as mellow and laid back for a kitten."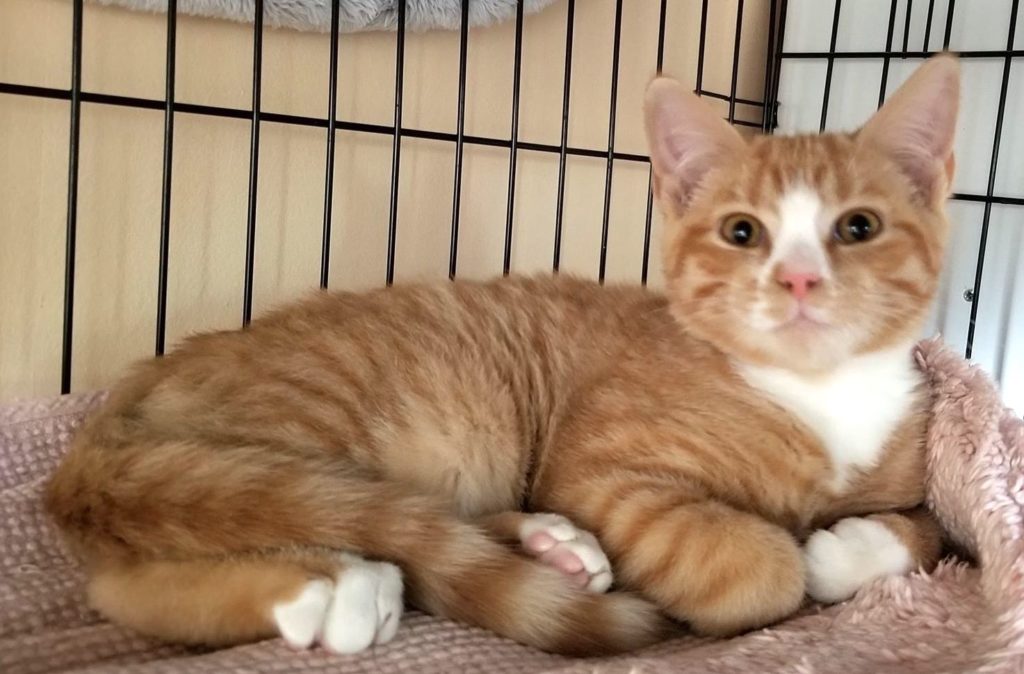 Cragen found in barn by the owner's dog (he was unharmed). He is a sibling to Carisi, Amaro and Vega and son of Adele. Initially, he was very shy, and his new advocates kept him for a month or more for special one-on-one socialization. They did a great job! He is a fantastic little guy, very gentle and loving.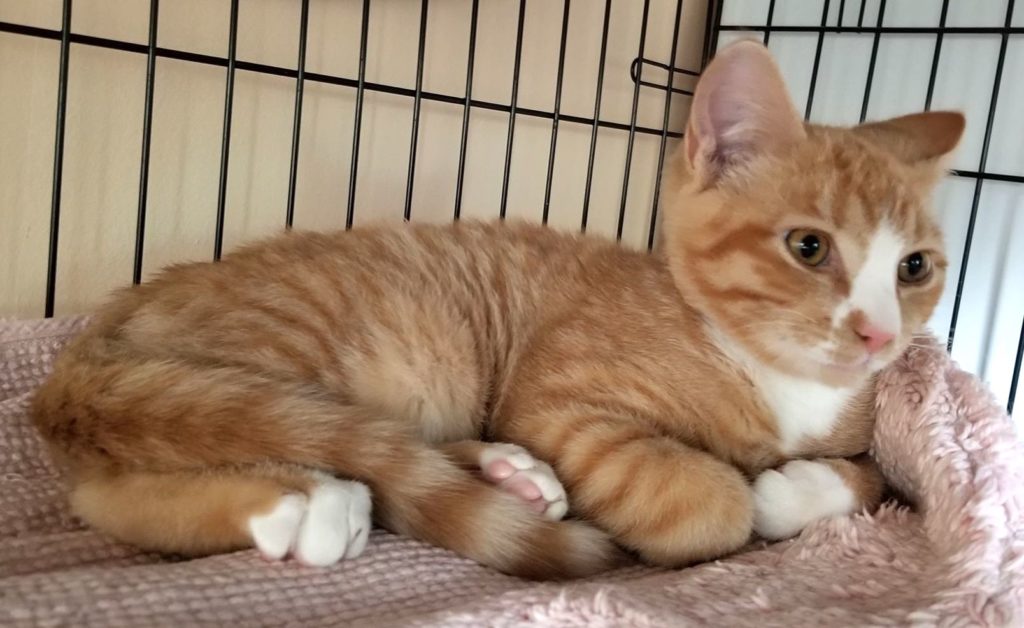 Cragen is in good health. He tested negative (good) for FeLV, FIV, and Heartworm. He has a 1-year Rabies vaccine and FVRCP#1. His fecal sample was clean. He has a microchip. We estimate his birthday to be in the middle of May 2019.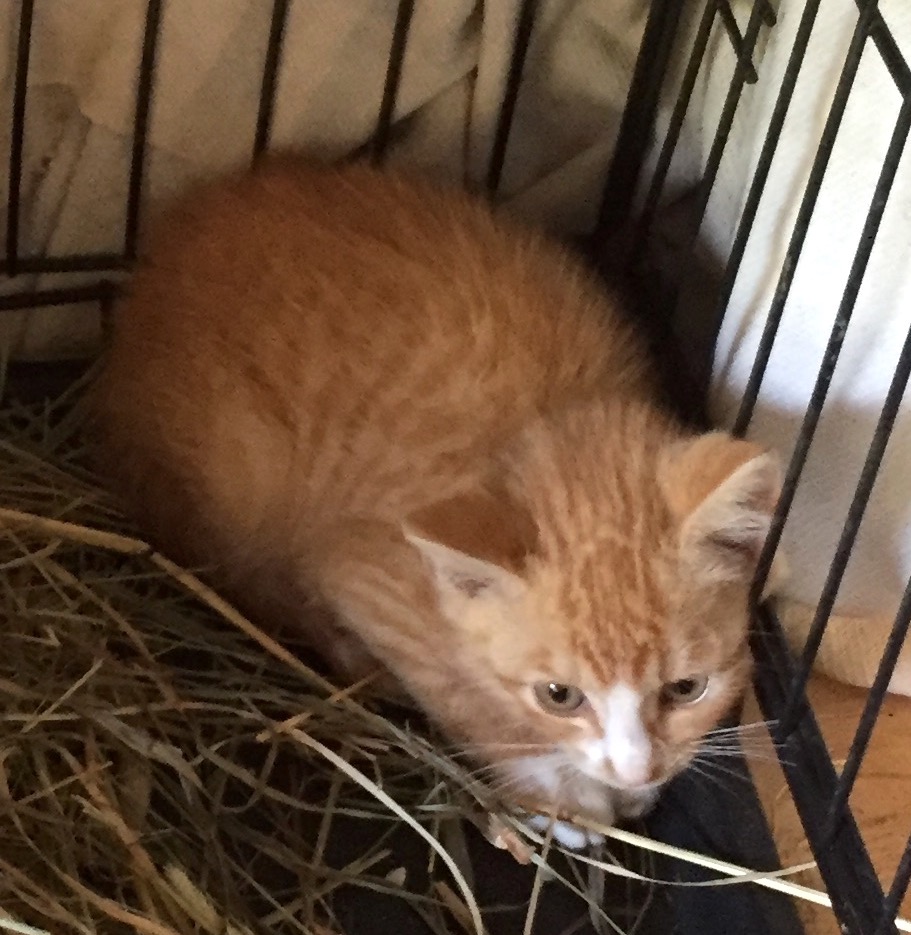 Interested in adding this mellow guy to your forever family? Please fill out an Adoption Application below. To place a hold on Cragen, a $50 deposit is required.
Learn more about The Feline Connection's adoption policies and procedures on our Adopt page.
Interested in giving a cat a loving Forever Family? Please fill out an Adoption Application. To place a cat on hold, a $50 deposit fee is required. Cats can be placed on hold after your Adoption Application has been approved.