Available for Adoption
Rutland, VT
Dora is a very friendly people-oriented lap cat. Her gift to you on a cold winter's day is purrs, cuddles, and warmth.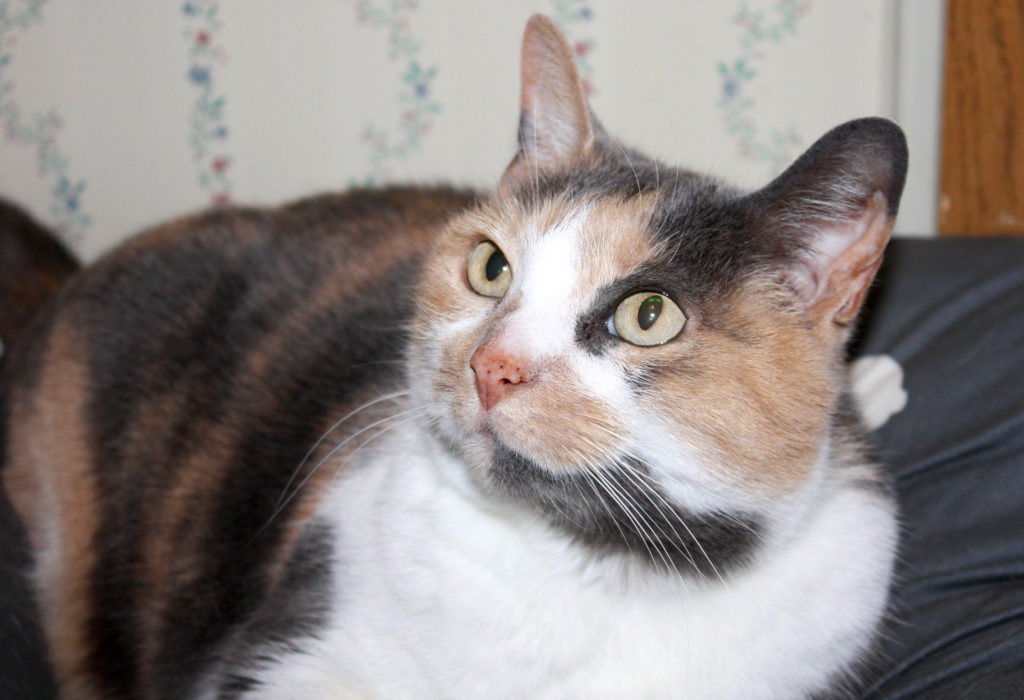 Dora is a stunning Dilute Calico who is a people cat! She will forgo playing with other kitties for affection with her foster mom.
Dora is very social. She loves affection and wouldn't mind having a human all to herself. She will talk a bit if she isn't getting your full attention. She likes to find spaces to hang out like closets, etc. We think she might like a cat tent!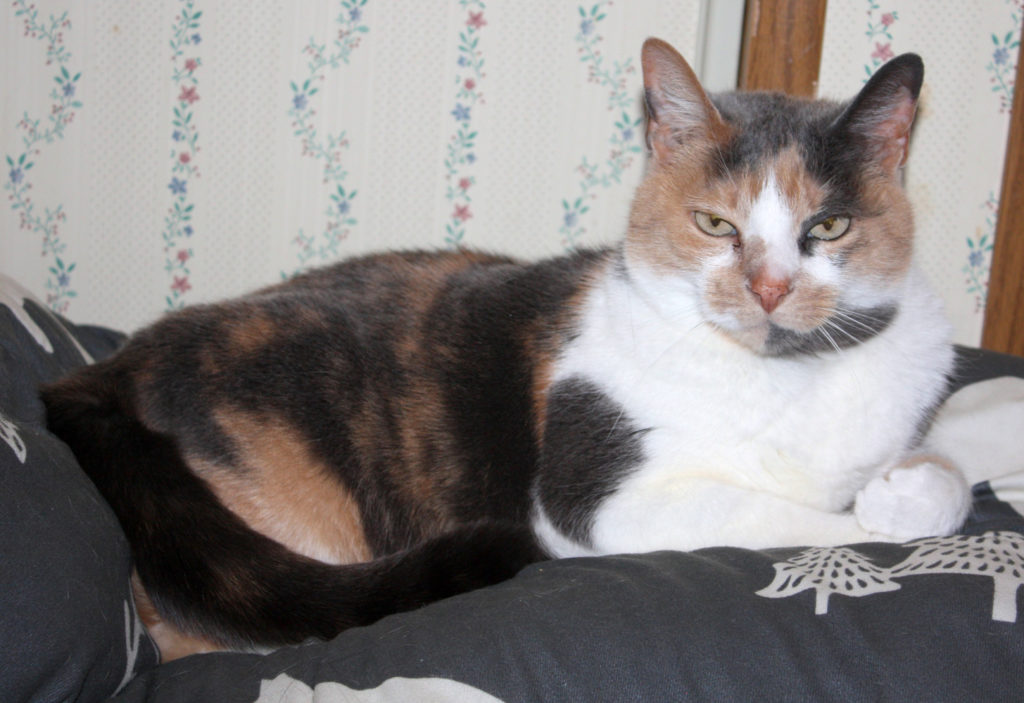 She is a sweet girl and very social and calm. She will pull at my arm or leg if I stop petting her and she wants more. She likes humans more than she does other cats, she doesn't play much but seems to like the laser, she is always sleeping in one of the baskets I have blankets in for them or in my closet.

Foster mom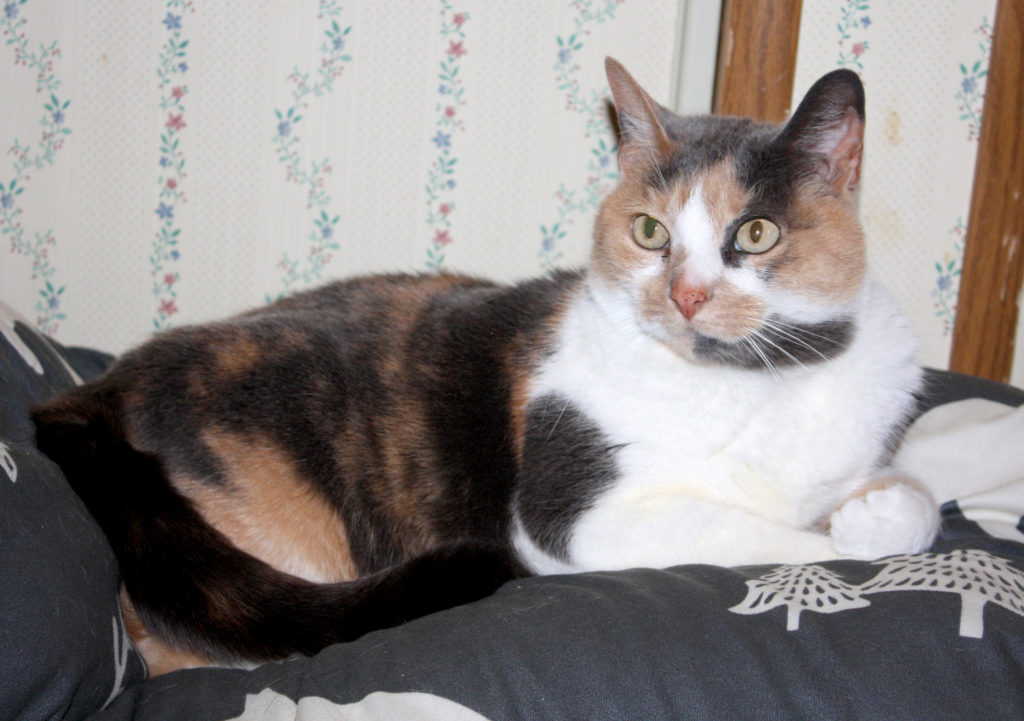 She was surrendered to The Feline Connection with her sister Dottie and Dottie's two kittens when their mom had a life change that included a huge amount of travel away from home.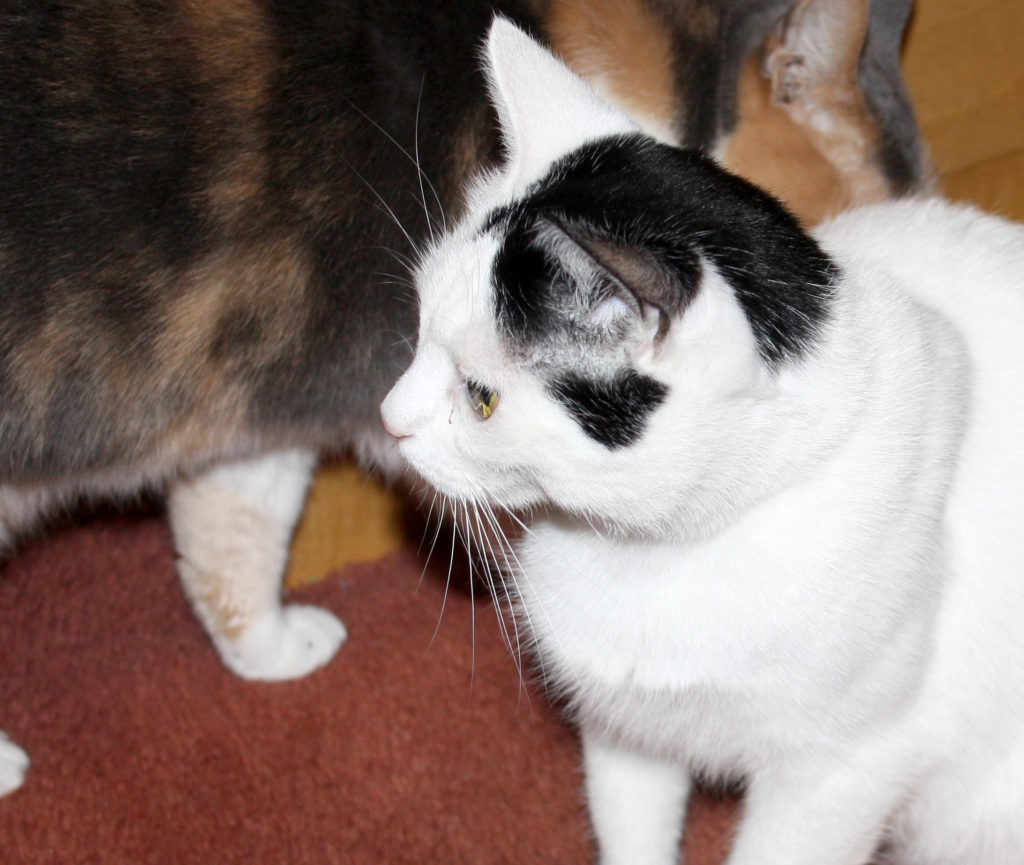 Dora (Greek: Δώρα) is a female name of Greek origin being a shortened form or derived from Dorothea (Dorothy), Theodora meaning "Gift" or in its full form "God's Gift", from δῶρον, doron, "gift" + θεός, theos, "god". The name Dora can also be a short form of Isadora, Isidora and other such compound names.

From Wikipedia:
We certainly agree!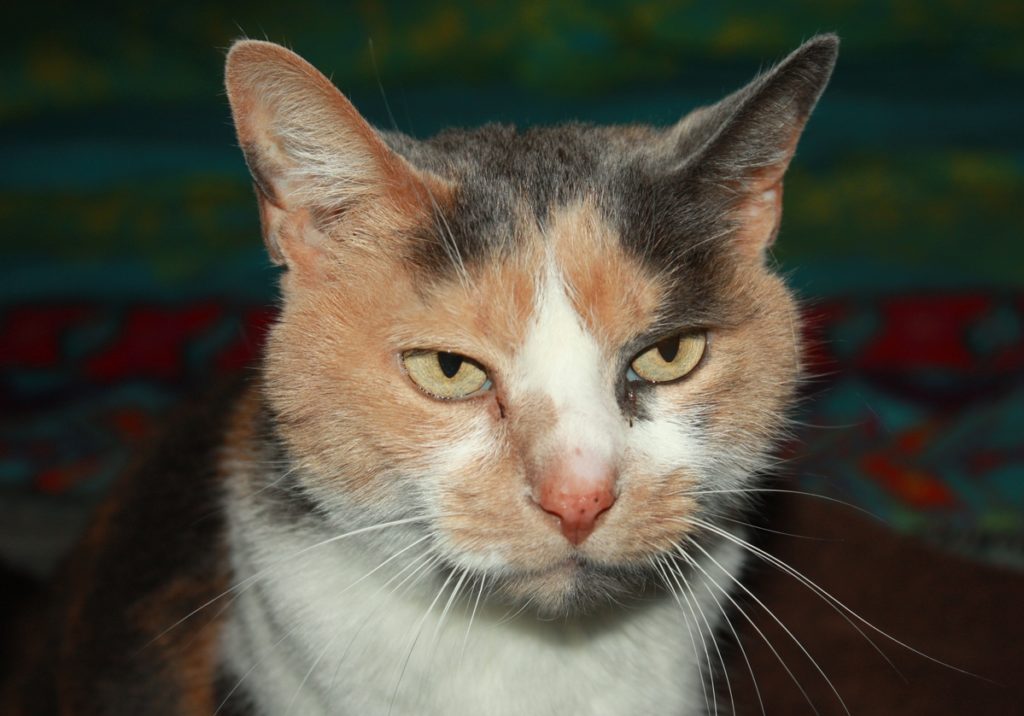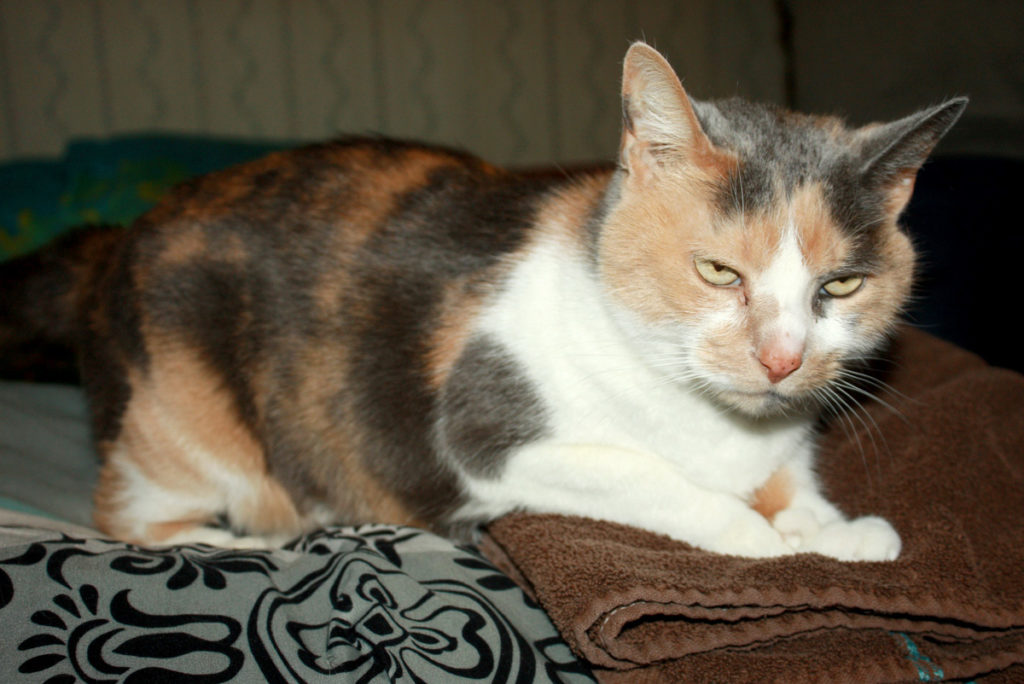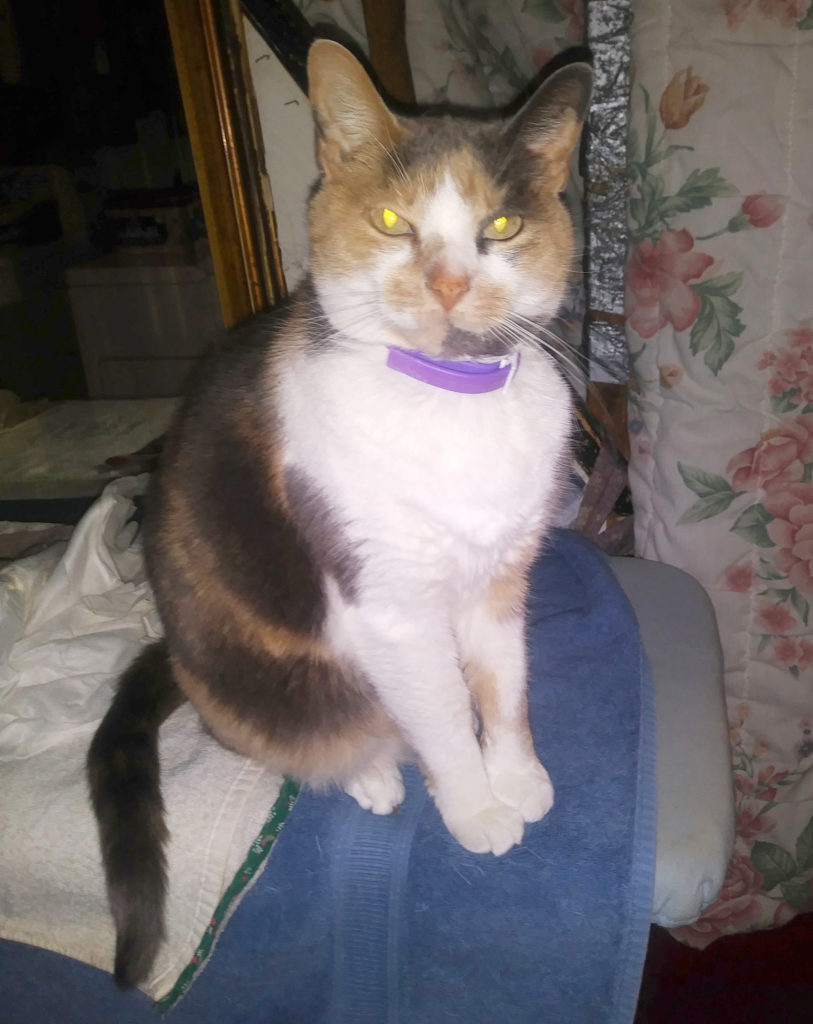 Dora tested negative (good) for FeLV, FIV, and Heartworm. She has received a 1yr Rabies and an FVRCP#2 vaccines, as well as a microchip. She has been treated for fleas, ear mites, and will be spayed before adoption. Her estimated DOB is July 2015.
Would Dora (and maybe her sister Dottie too?) be the expansion of your Forever Family you are dreaming of? She would love that! If so, please fill out an adoption application below!
---
Interested in giving a cat a loving Forever Home? Apply now by filling out an ADOPTION APPLICATION. To hold a specific cat, a $50 non-refundable deposit is required.
Learn more about The Feline Connection's adoption policies and procedures on our Adopt page.