Rutland, Vermont
Peachy keen artist's blue-eyed dream.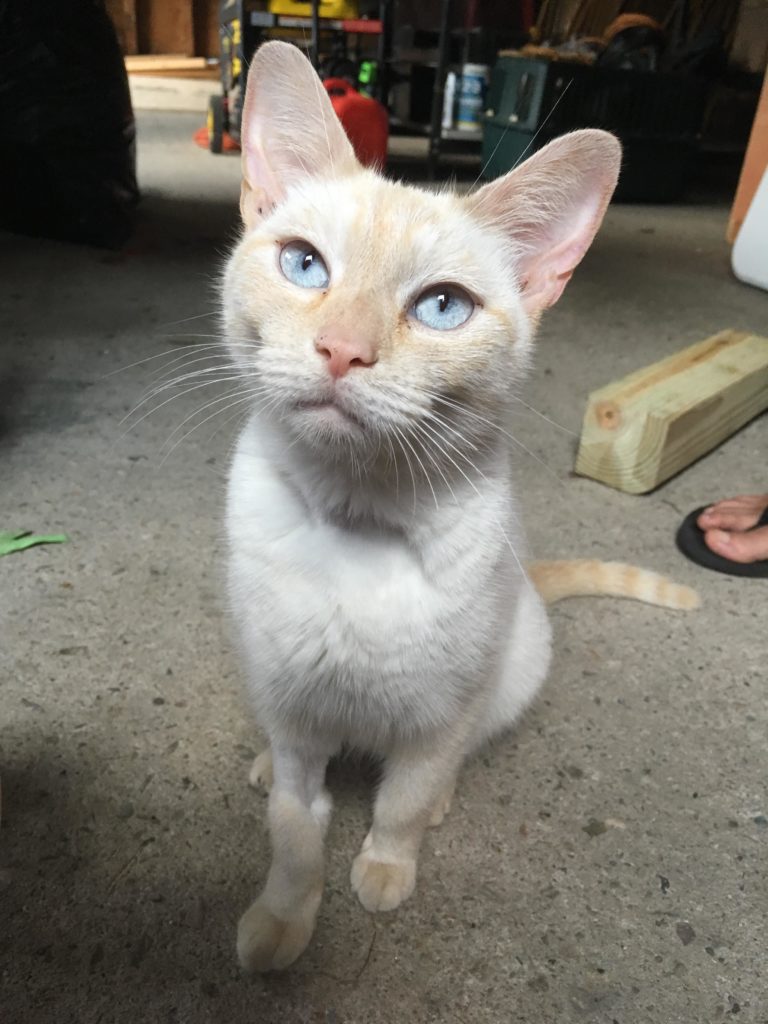 Georgia Peach O'Keefe is a very loving and friendly stunning flame point siamese mix. She seeks out human attention and can't stop making biscuits. She is warm, friendly, sweet, cuddly, and as an extra bonus, she likes belly-rubs! She is lovely creamy vanilla with orange points. She purrs constantly and is a lovely talker with a nice voice.
Georgia Peach O'Keefe; August 2019, Rescue Day at the vet!
This loving girl was abandoned by her previous owner, and after a month on the street, a good samaritan became her advocate, and she found her way to The Feline Connection.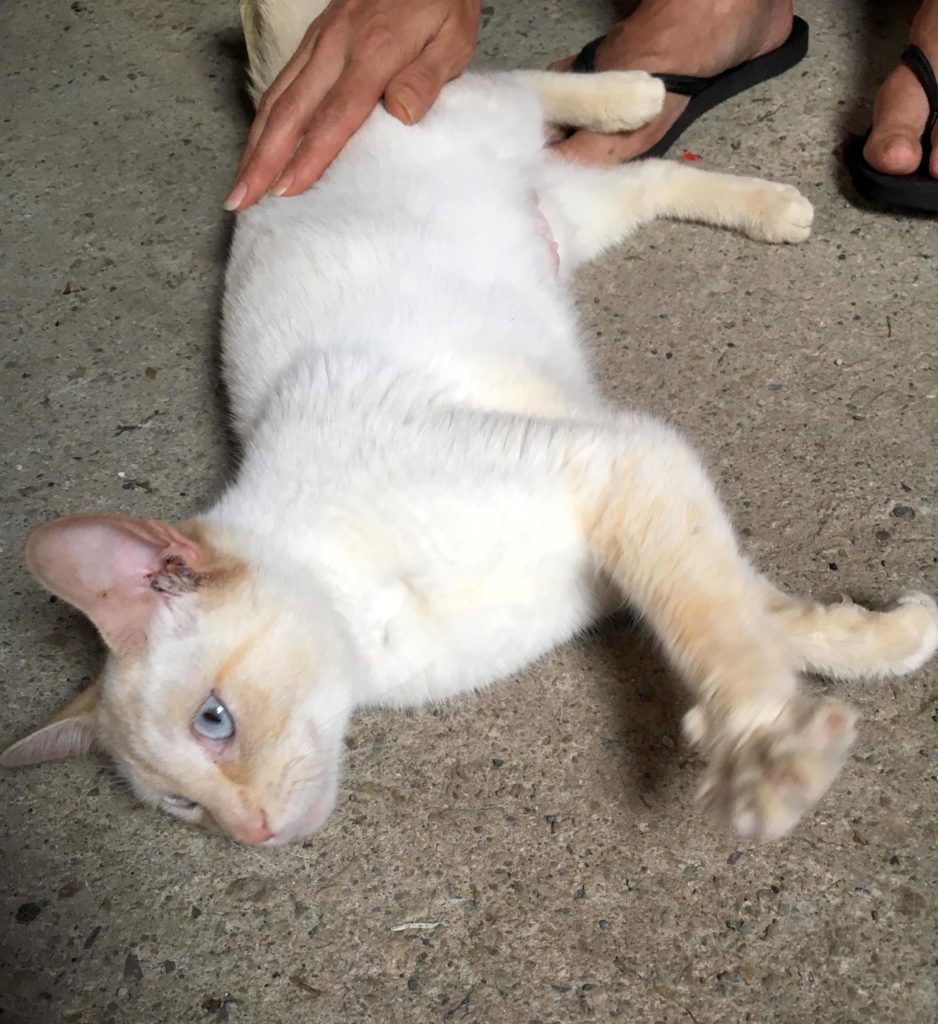 Georgia is in very temporary short term housing. We have learned that she doesn't much like to be held. She squirms away.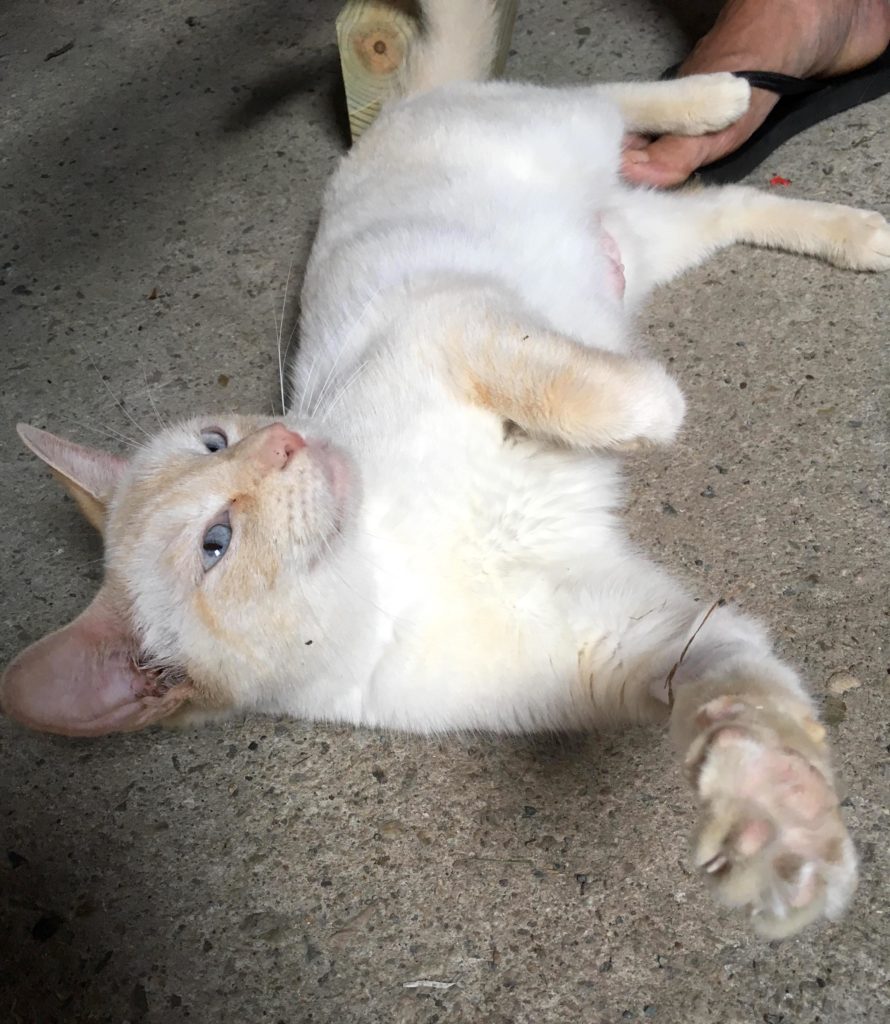 Georgia has been spayed, treated for fleas, ear mites, and common parasites. She is FeLV, FIV and Heartworm negative (a good thing!). She has received FRCVP # 2 and Rabies vaccines. She is currently being treated for an ear infection. She has been microchipped.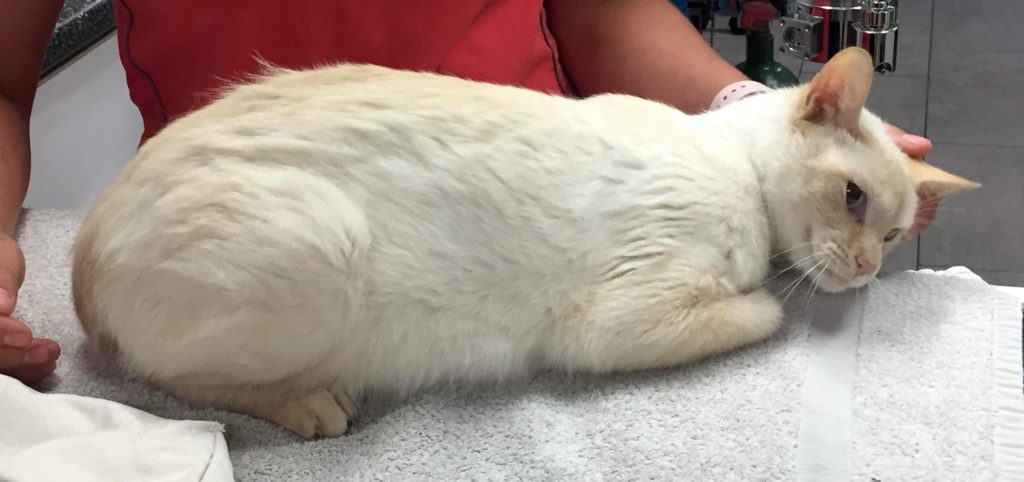 Interested in giving this sweet girl a loving home and promising she won't ever be left behind again? Fill out an adoption application below!
Interested in giving a cat a loving Forever Family? Please fill out an Adoption Application. To place a cat on hold, a $50 deposit fee is required. Cats can be placed on hold after your Adoption Application has been approved.
Learn more about The Feline Connection's adoption policies and procedures on our Adopt page.