Available for Adoption, Rutland VT
A silky soft, friendly, talkative, and beautiful girl who loves cats and belly rubs.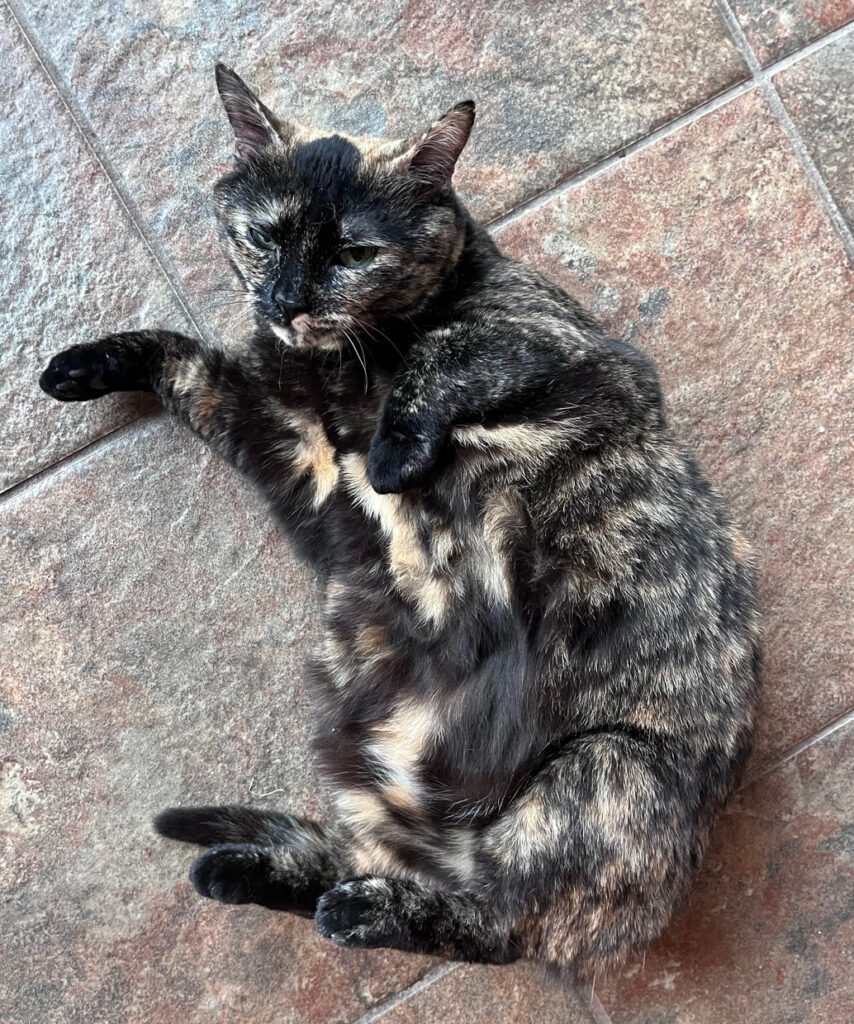 This stunning beauty is very friendly, loves people, and is good with her Foster Family's 8-year-old daughter who knows to move slowly and gently.
Koi is a beautiful Tortie! She is very talkative and walks around meowing a lot. She was timid when she first arrived, but we have integrated her into our home with our 2 other cats and our busy 8-year-old girl. She wants to be friends with our cats so bad! She rubs on them (when they let her) and rolls in front of them asking to play. I think she would be best in a home with another cat to be friends with.

Foster Family
Koi is good with our daughter as long as she's not loud or running. No aggression whatsoever. If our daugther is calm, Koi will let her pet her and rub her belly.

Foster Family
Koi came to The Feline Connection through From Feral to Family. She was with a colony of over 100 cats they were working with. You can see from her video she has completely turned in her "Feral Card" and adopted the attitude of a house cat! She does remember her outdoor safety skills and will disappear at first, but then will come when called.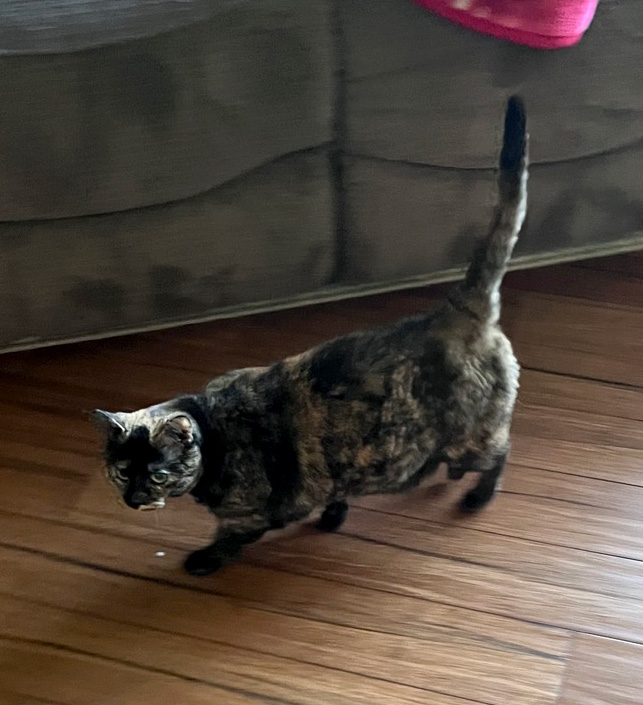 She sometimes still runs and hides when we enter a room, but as soon as you call to her, she comes right out looking for belly rubs! She will let you rub her belly until your arm falls off. She rolls non-stop when you sweet talk to her. She drips/drools a little when she is happy and purrs so loud! She is the softest kitty I've ever pet. She doesn't like to be picked up, but she does let me put her up on the bed or couch. She will be shy at first, but she will warm up quickly. She is a sweet, sweet girl.

Foster Family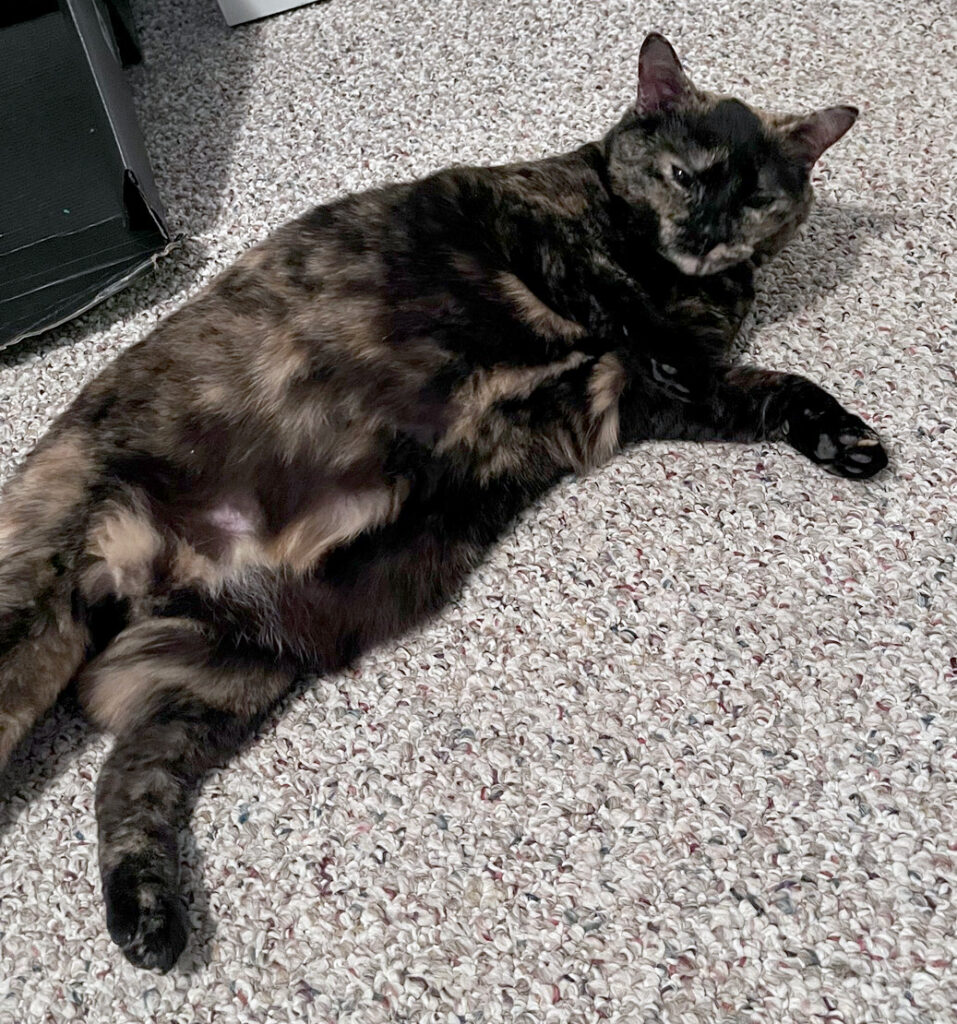 Koi has been spayed, microchipped and given age-appropriate vaccines. We estimate she was born in early 2020. She tested negative for FeLV and FIV. We know she likes cats, is good with gentle and respectful children, and we have seen positive indications that she likes dogs. She was very interested in meeting her previous foster's dog. The circumstances weren't right for them to meet, but we believe she is likely to be good with a respectful dog.
Koi is looking for a loving Forever Family where she can enjoy her people and all the luxuries of indoor cat life with at least one friendly cat buddy. If you are interested in adding Koi to your Forever Family, please fill out an Adoption Application below and put her name at the top! Don't have a cat for Koi to play with? Don't worry, we have you covered with many other cats available.
---
Interested in giving a cat a loving Forever Family? Please fill out an Adoption Application. To place a cat on hold, a $50 deposit fee is required. Cats can be placed on hold after your Adoption Application has been approved.
Learn more about The Feline Connection's adoption policies and procedures on our Adopt page.