Rutland, VT
I KNEED YOUR LAP. Now, please.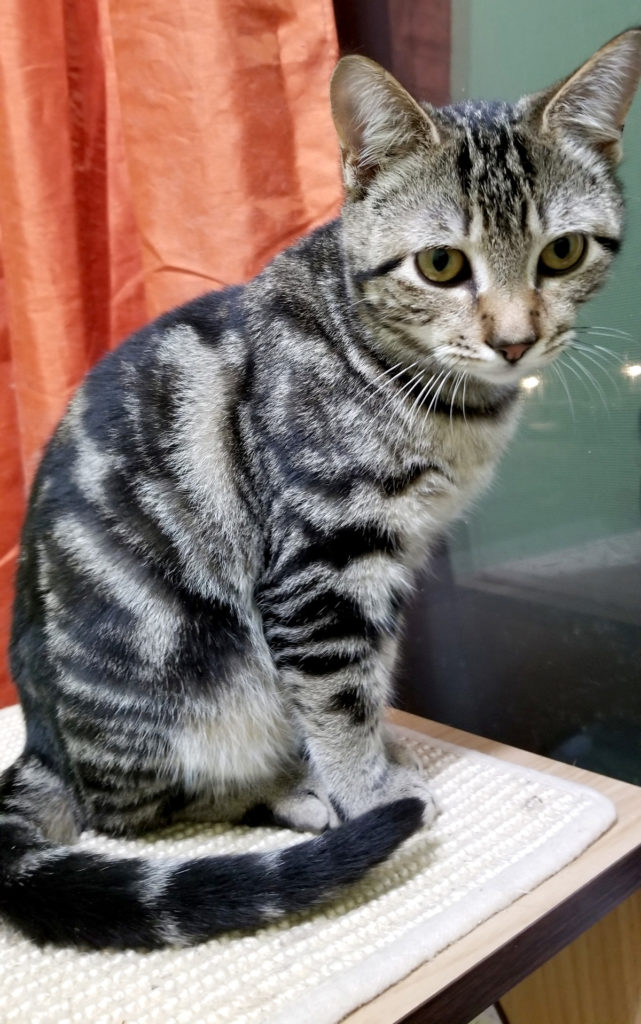 Messina greets me at the door every time I go into the bedroom that she shares with her siblings/friends, Laertes, Tiresias, and Penelope. Messina is all about eating when I first go in—she excitedly chows down on her wet food. Once she is finished eating, Messina is all about the cuddles. This girl is not happy unless she is on your lap. She is gentle, never scratching or biting me, even in play. If my lap is full (which it often is with Laertes and Tiresias), Messina gets on the back of the chair and rubs her face all over my head, or she stands on the dresser next to the chair, kneading and looking at me longingly. Messina came to me as a half wild barn kitten, sick and absolutely terrified of human interactions. I spent time with her daily and finally won her over with shoulder rubs. Now, she can't get enough shoulder rubs! She arches her back, purring, pushing into the loving. Messina should be adopted with one of her friends (Laertes, Tiresias, Penelope), as she does really enjoy kitty interactions as well. The four of them generally sleep in a big pile on their giant bed.

Foster Mom
Messina was rescued from the Homer Cat Community, and although she came to us really sick, she is healthy now and ready for new adventures with one of her friends.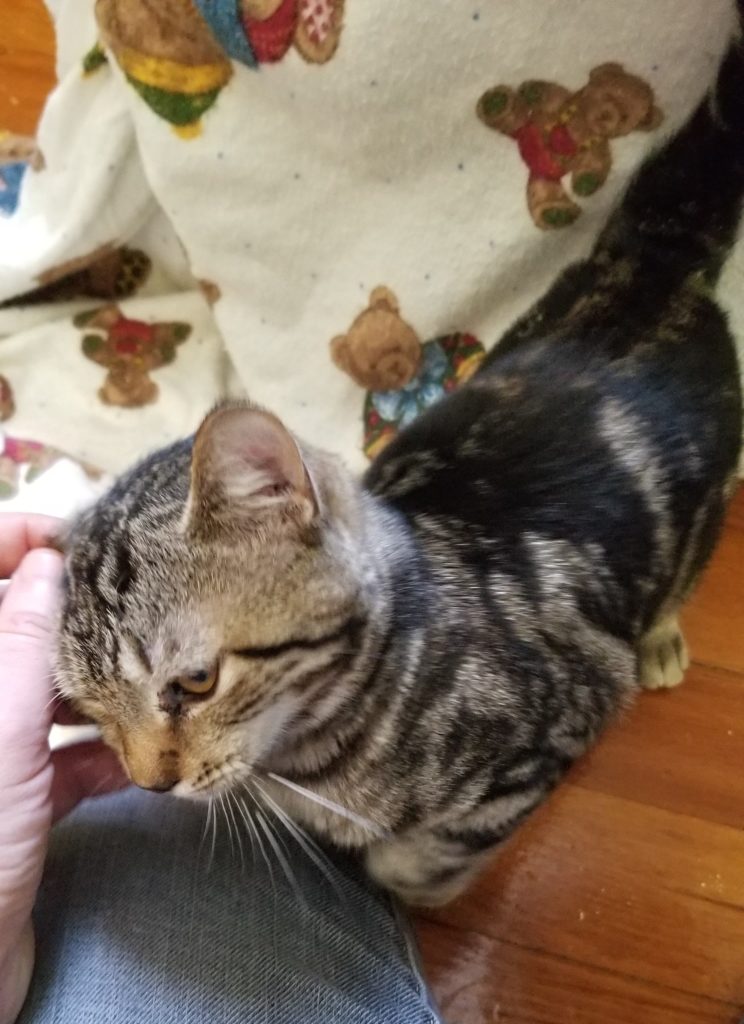 We believe this beautiful girl was born in early July, 2019.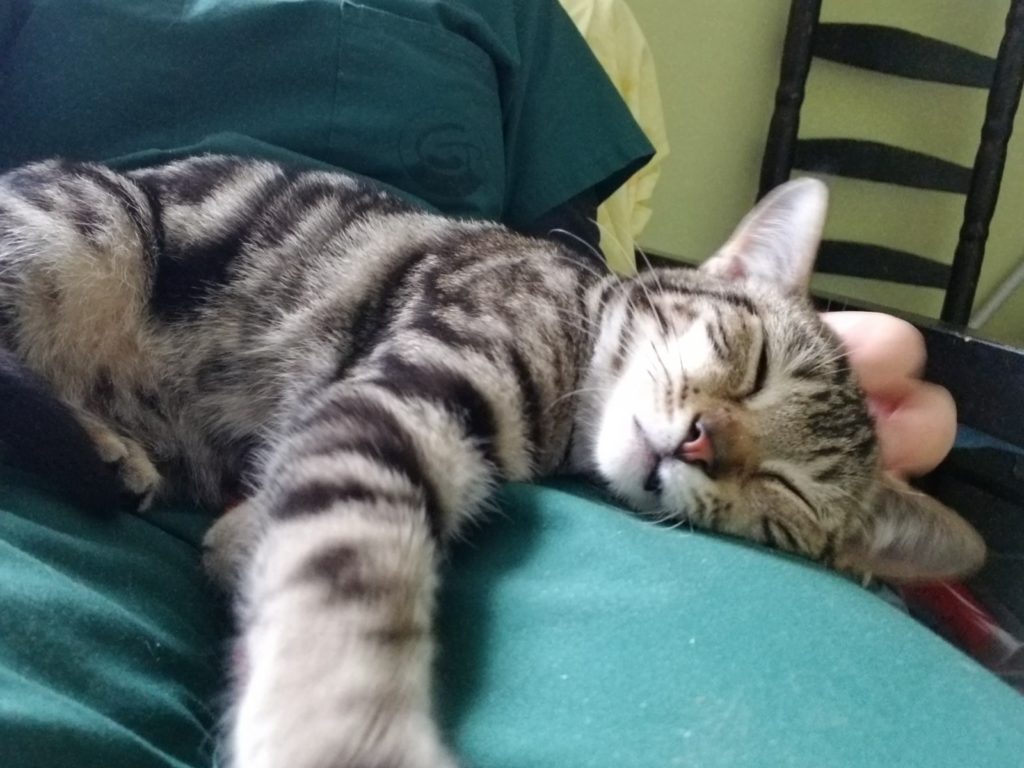 Messina has been spayed and is negative (good) for FeLV, FIC and Heartworm. She has received a 1 yr Rabies shot and FVRCP#1. She will be due for #2 shortly. She has been microchipped.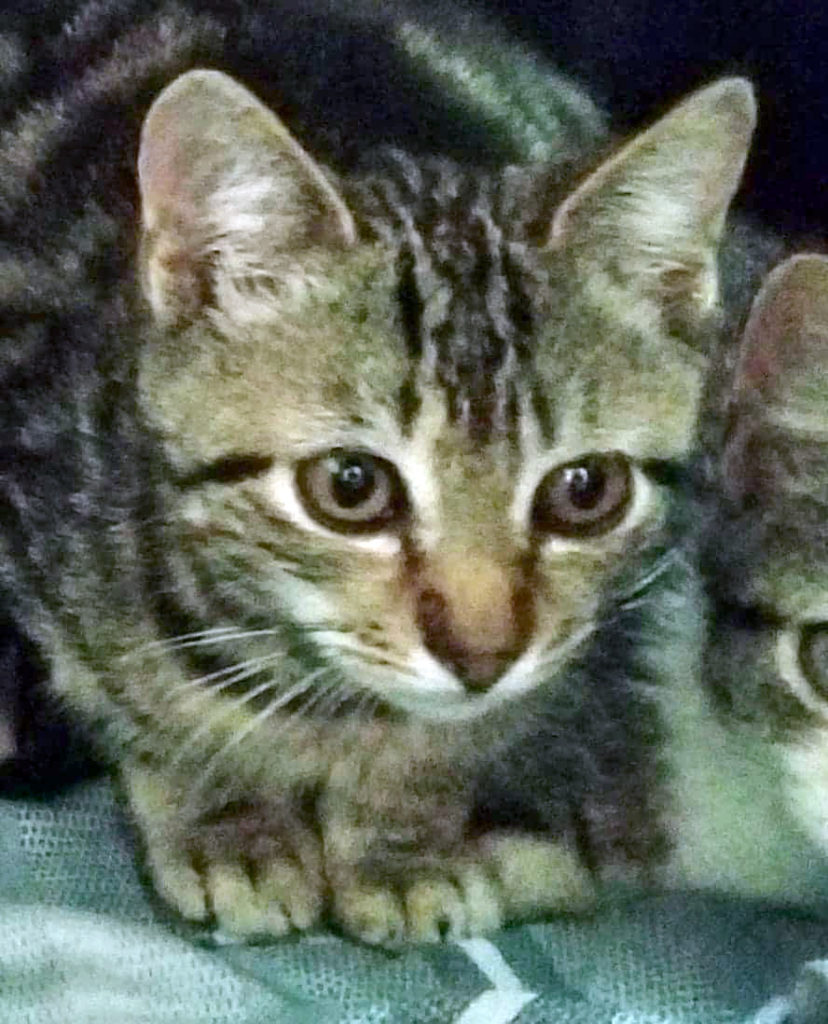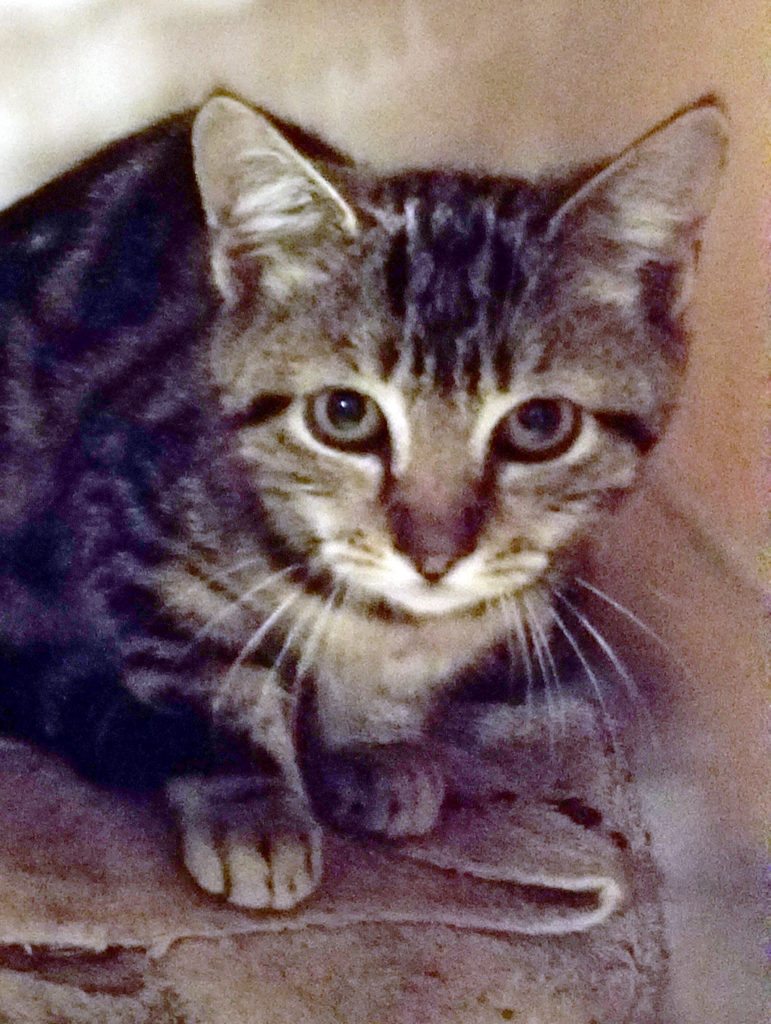 Are you interested in giving Messina and one of her friends a loving Forever Family, and promise to keep them safe, warm and loved? Then they want you to take them home today! To adopt Messina, please fill out an adoption application below!
---
Interested in giving a cat a loving Forever Family? Please fill out an Adoption Application. To place a cat on hold, a $50 deposit fee is required. Cats can be placed on hold after your Adoption Application has been approved.
Learn more about The Feline Connection's adoption policies and procedures on our Adopt page.