Available for Adoption
Dashing guy in a tux here to steal your heart!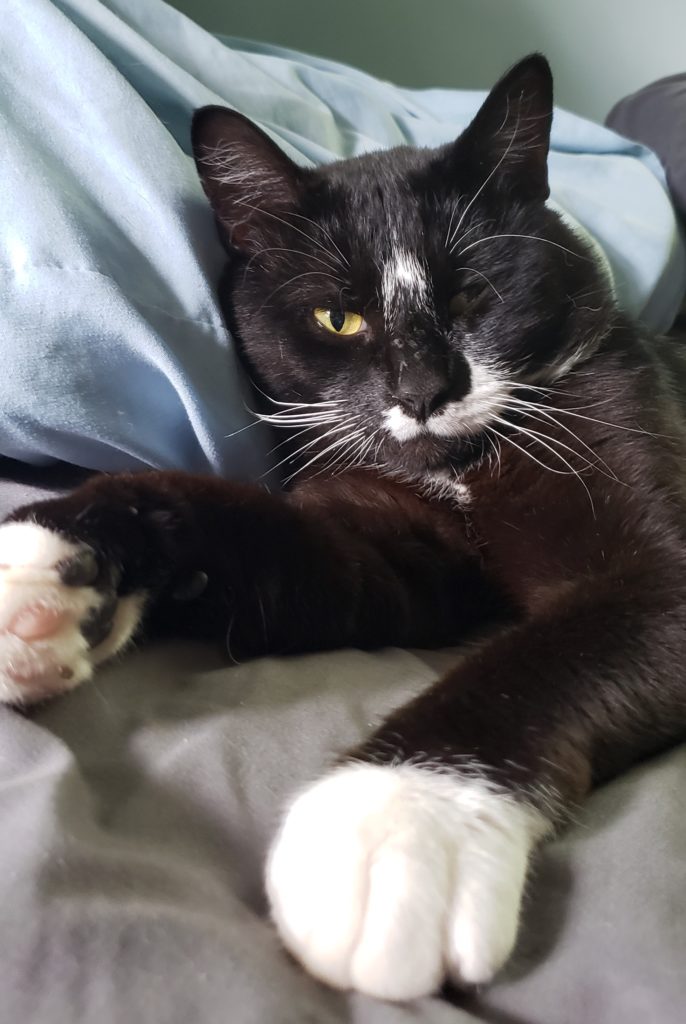 UPDATE from Oreo's foster mom August 26, 2019:
"Reo is playful, friendly, talkative, likes to be with his "person".  He loves to eat.  He enjoys being pet and sometimes likes being held, but he has a bit to much energy for that!  I think he is still getting used to the fact that someone will now feed him every day, but still runs around looking for food.  He is great about using his litter box.  He enjoys having fresh water. I haven't figured out if he would be best as an only cat yet.  Sometimes he is instantly aggressive and other times he tests his place.  I still keep him separated and once a day see how he will do with one of my cats."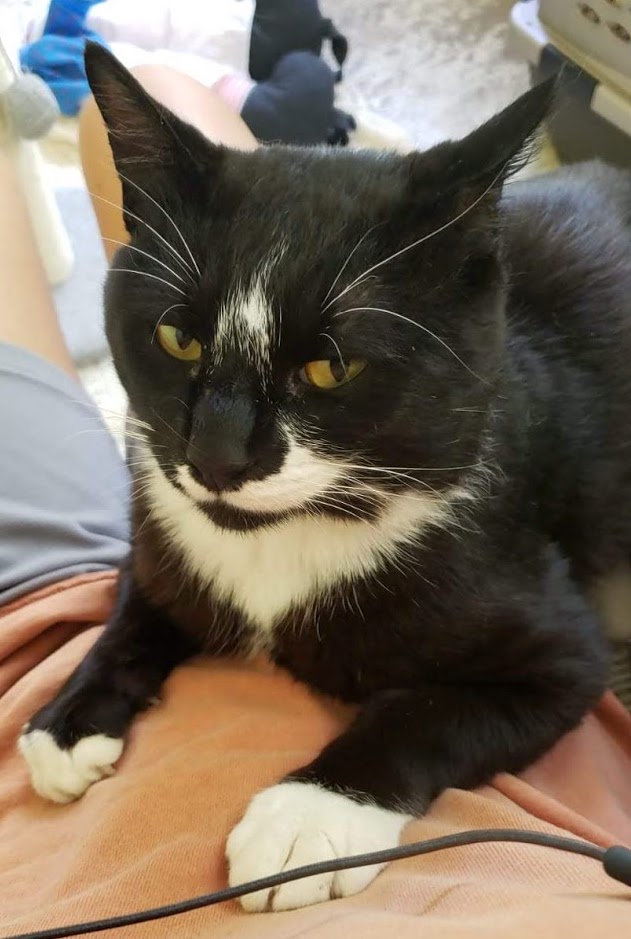 We have only had Oreo a few days, but we already know he is a sweetheart. This calm, friendly and inquisitive boy was wandering around his foster mom's house, and she coaxed him inside.
Oreo says "You are all mine, you blue kicker toy! I will disembowel you!"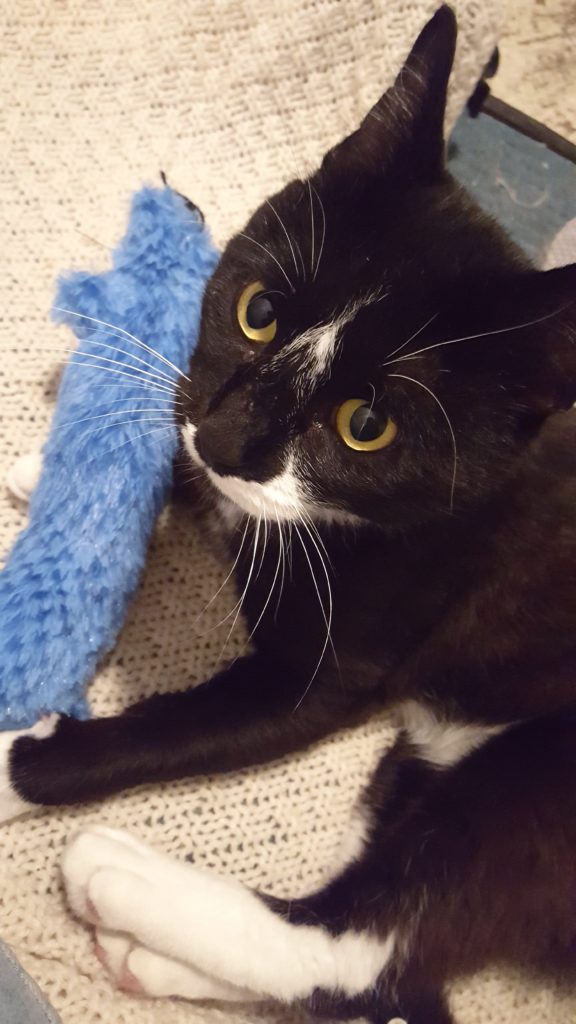 Oreo is a very affectionate boy! He will make a great companion!
Oreo says, "OOohhhH! Right there…..more…..more….more…."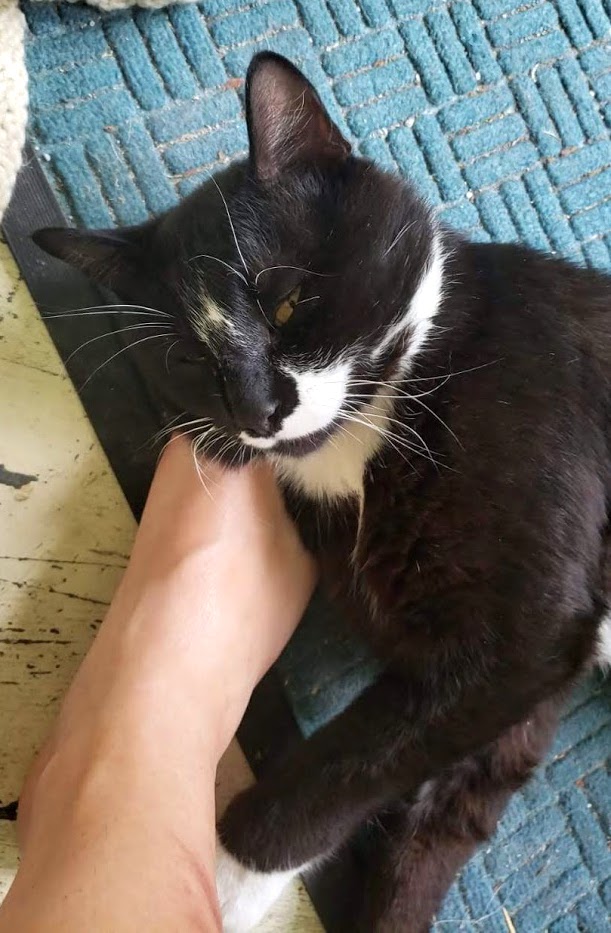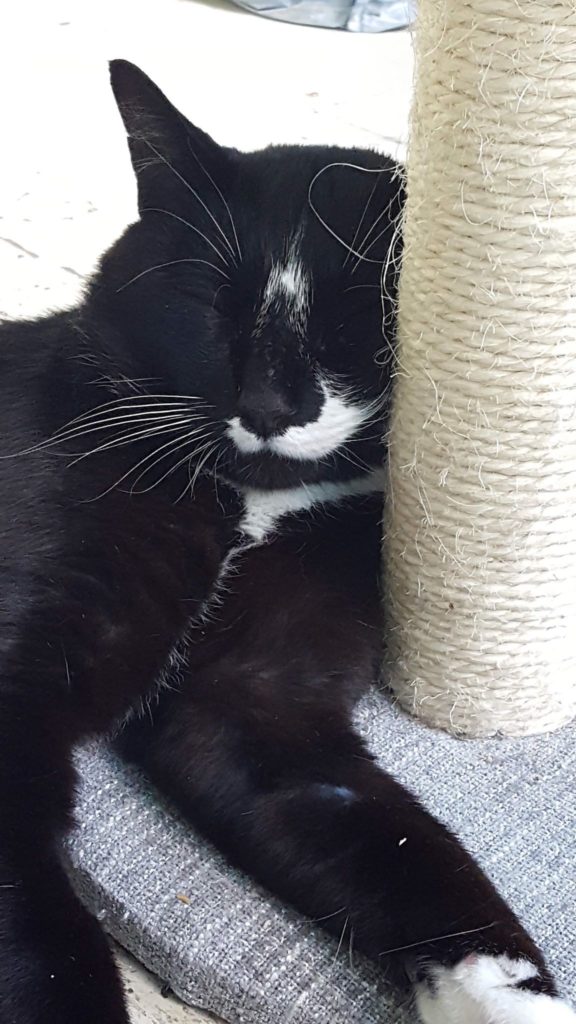 His vet check was thumbs-up for his adoption, with a clean bill of health. He has a few old and healed bit wounds from life in the rough, but with his new neuter, those days are behind him. He just needs some TLC and lots of love to make his life perfect!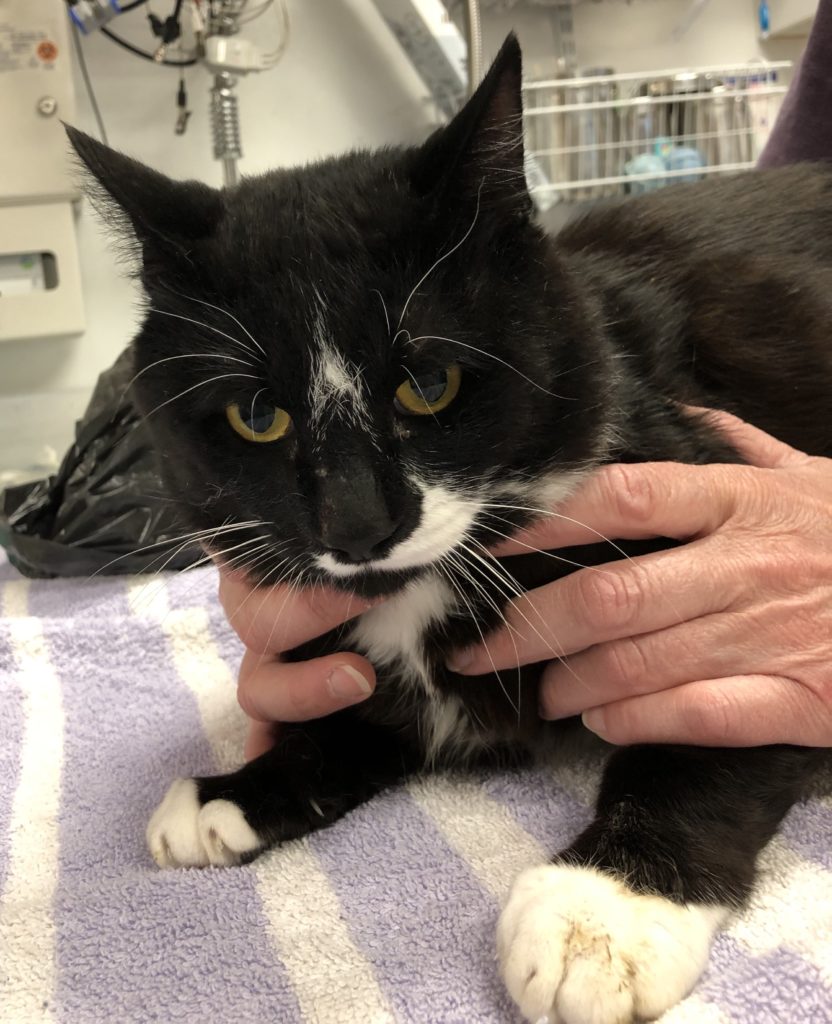 Interested in giving a cat a loving Forever Home? Apply now by filling out an Adoption Application. To hold a specific cat, a $50 non-refundable deposit is required. TRY OUR NEW VERSION OF THE ADOPTION APPLICATION here!
Learn more about The Feline Connection's adoption policies and procedures on our Adopt page.