ADOPTED – June 15, 2019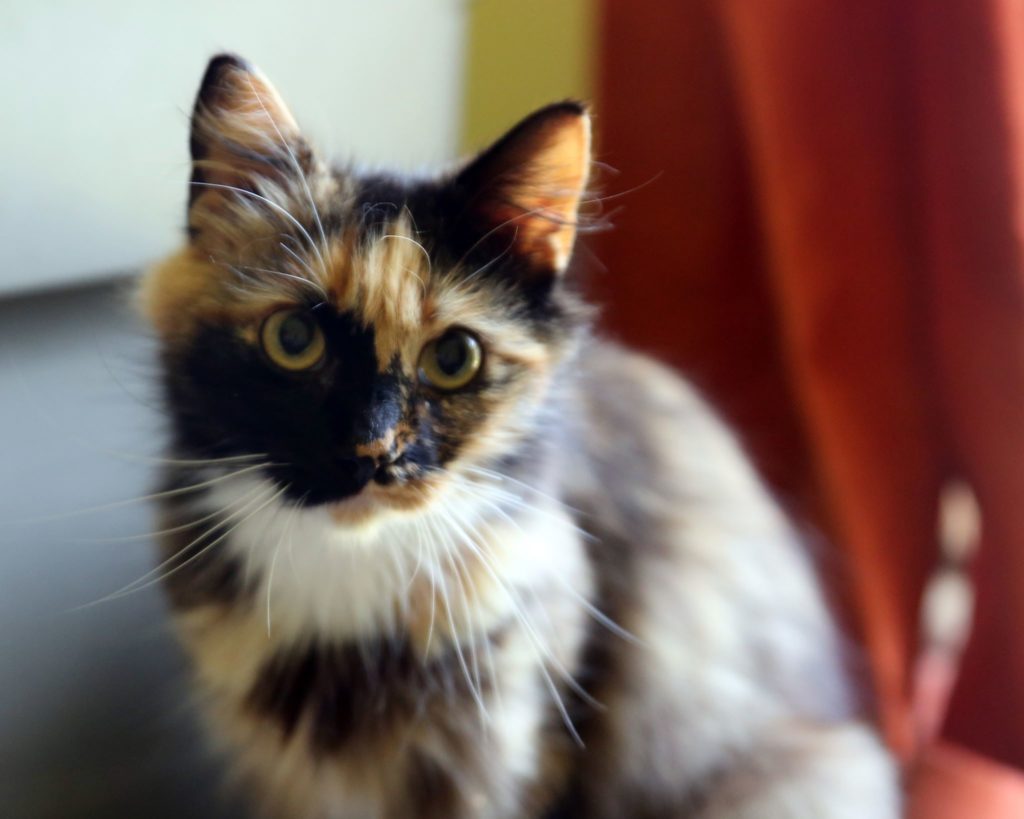 Sapphire loves ear rubs! She runs to her foster mom when she enters Sapphire's room.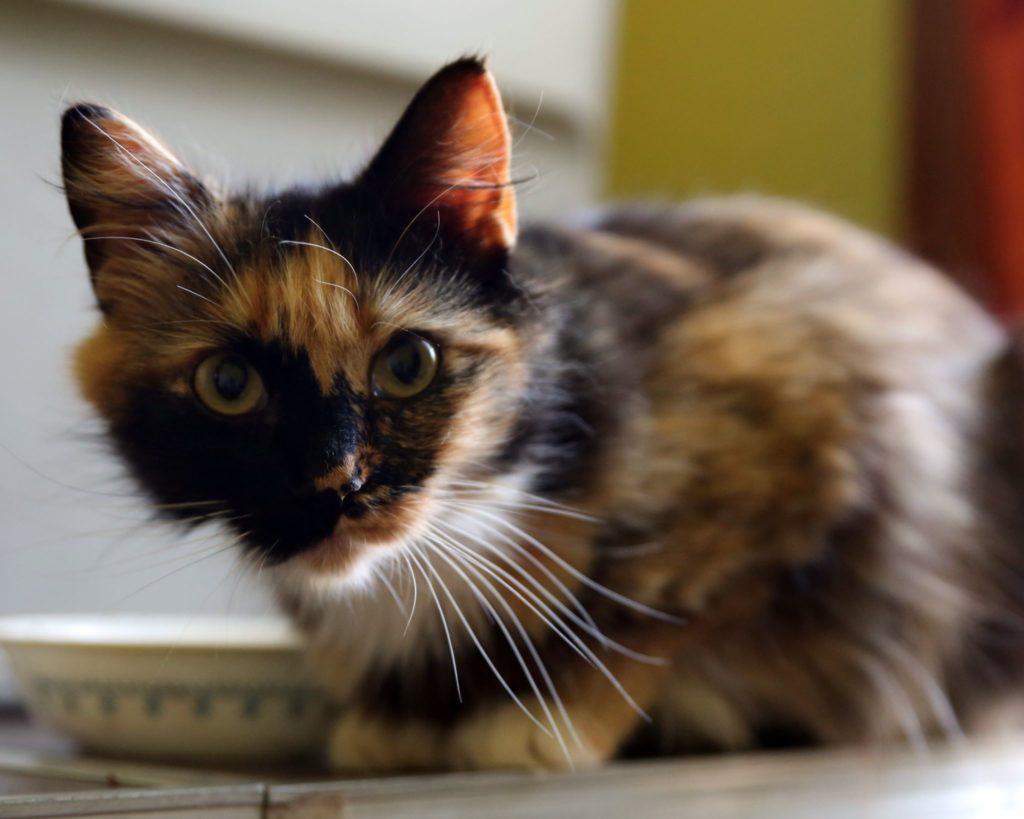 Sapphire is timid, but warms up quickly with some love. She LOVES to eat and can't get enough of neck rubs. She is great with other cats, unknown with dogs. Sapphire just needs love and patience. She will make an awesome addition to a quiet, supportive home.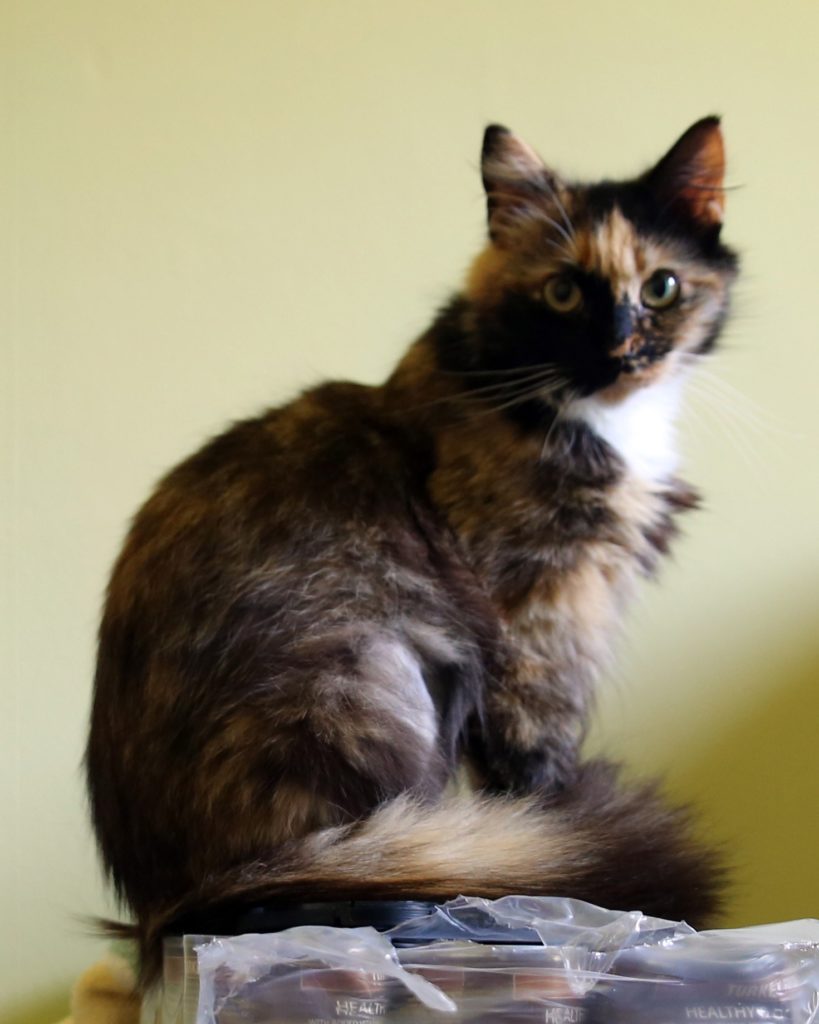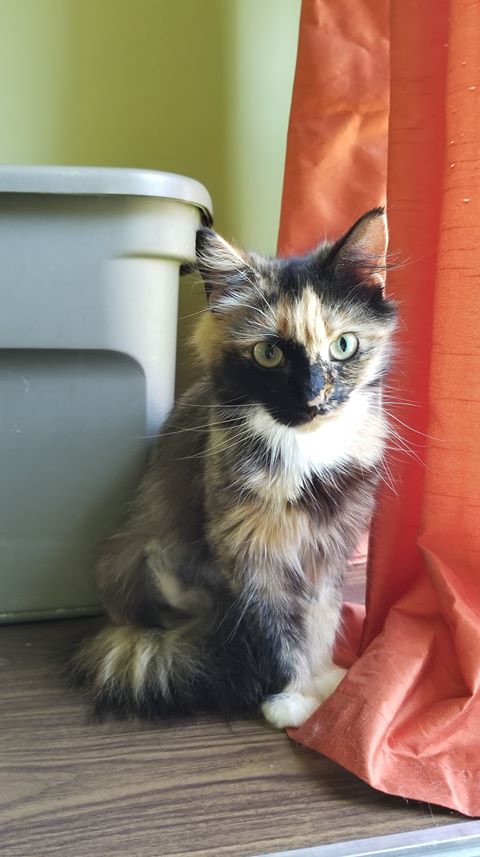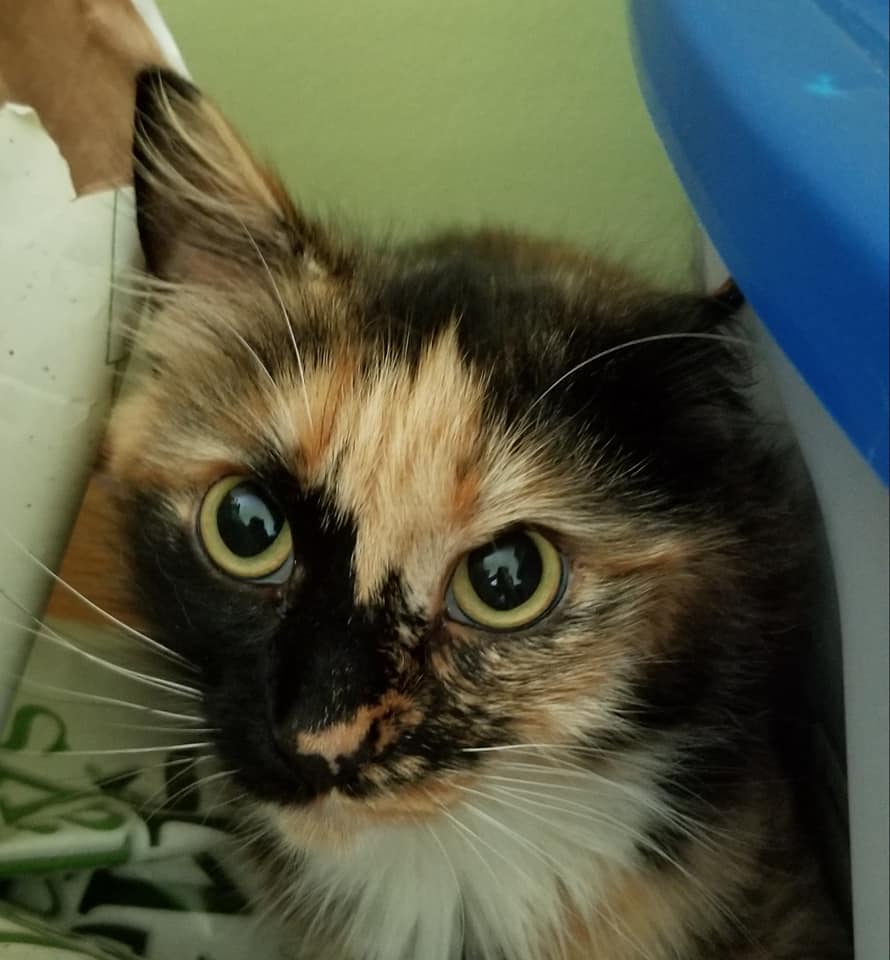 Isn't she a beauty?
Her foster mom has made great strides in gaining her trust. Like the other cats from the 'Orwell Jewels', she needs some good nutrition to add some healthy weight and shine to her coat.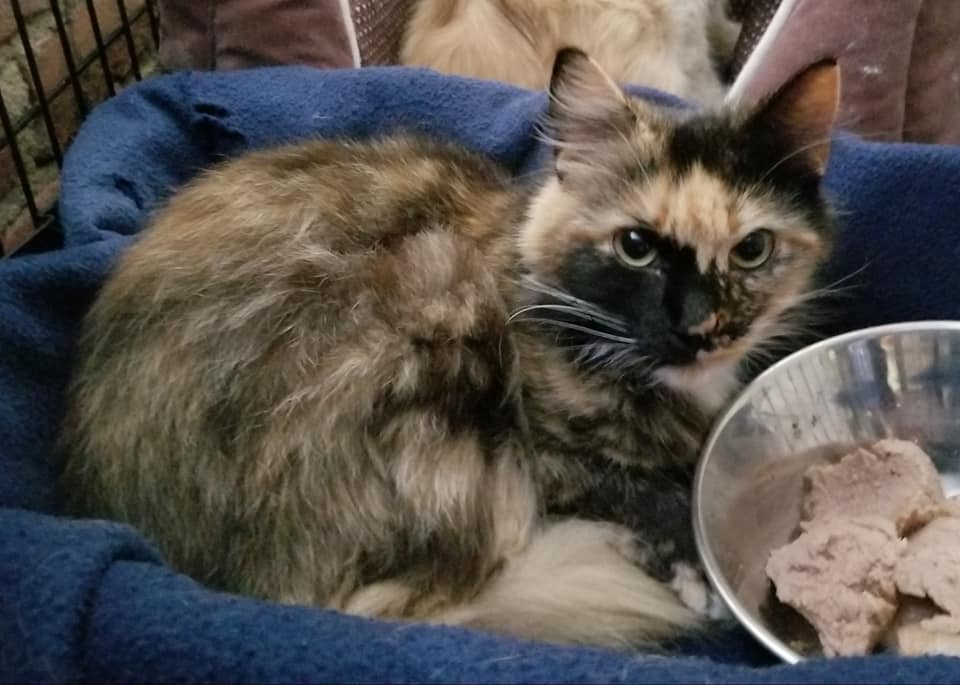 The 'Orwell Jewels' cats come from a home in Orwell where their owner passed on and left behind 15-25 beautiful and tame cats. Since their owner's death, they have been fed by family, but without constant care, they are starting to wander and disappear.
Sapphire is part of the first group we picked up, literally. Some are so tame that we were able to walk up to them and just lift them into carriers. Sapphire meowed at us and came near, but we used a hav-a-heart trap in the end to rescue her.
She will need a loving and patient family to teach her the joys of being a house cat. Probably not a good choice for families with children. Good with cats.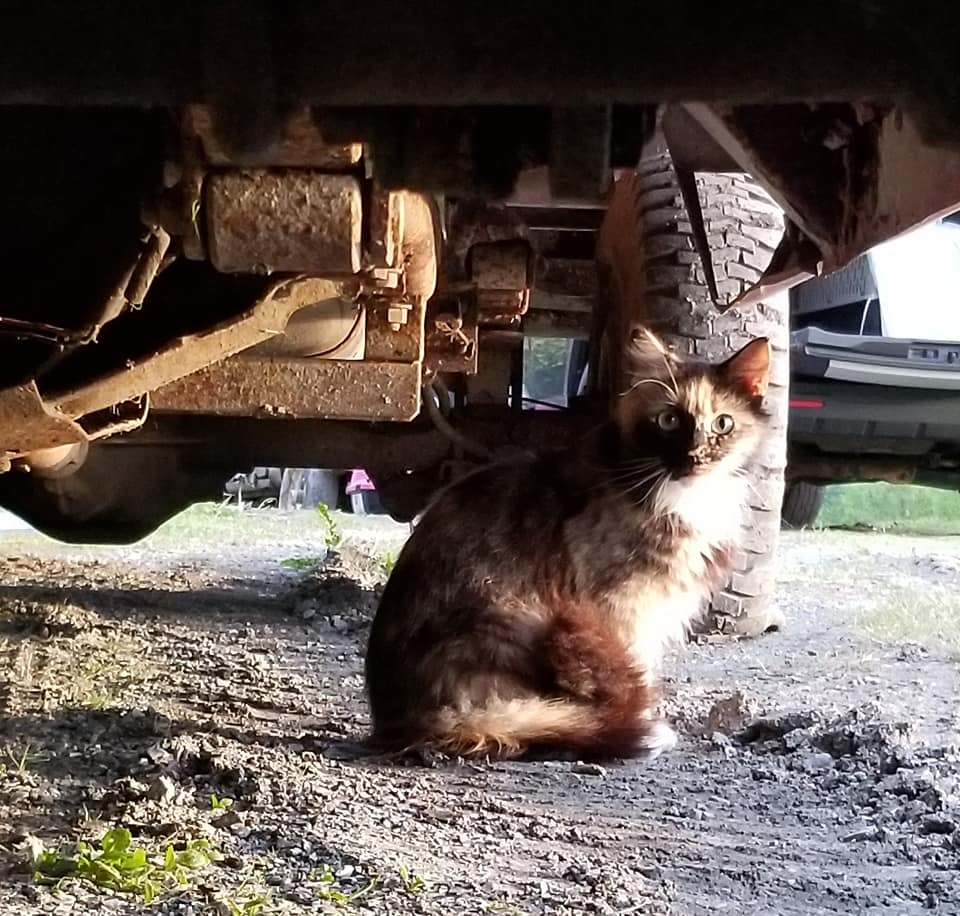 She tested negative for FeLV/FIV. We are treating her for worms and fleas as a preventative. She has received initial vaccines.