Rutland, VT
Ridiculously cute, super sweet and affectionate girl with unusual buff coloring.
Tally is under the care of Eastwood Animal Clinic in Rutland, VT, and is not a The Feline Connection cat. It is worth mentioning that many of the same people are involved with her care. 🙂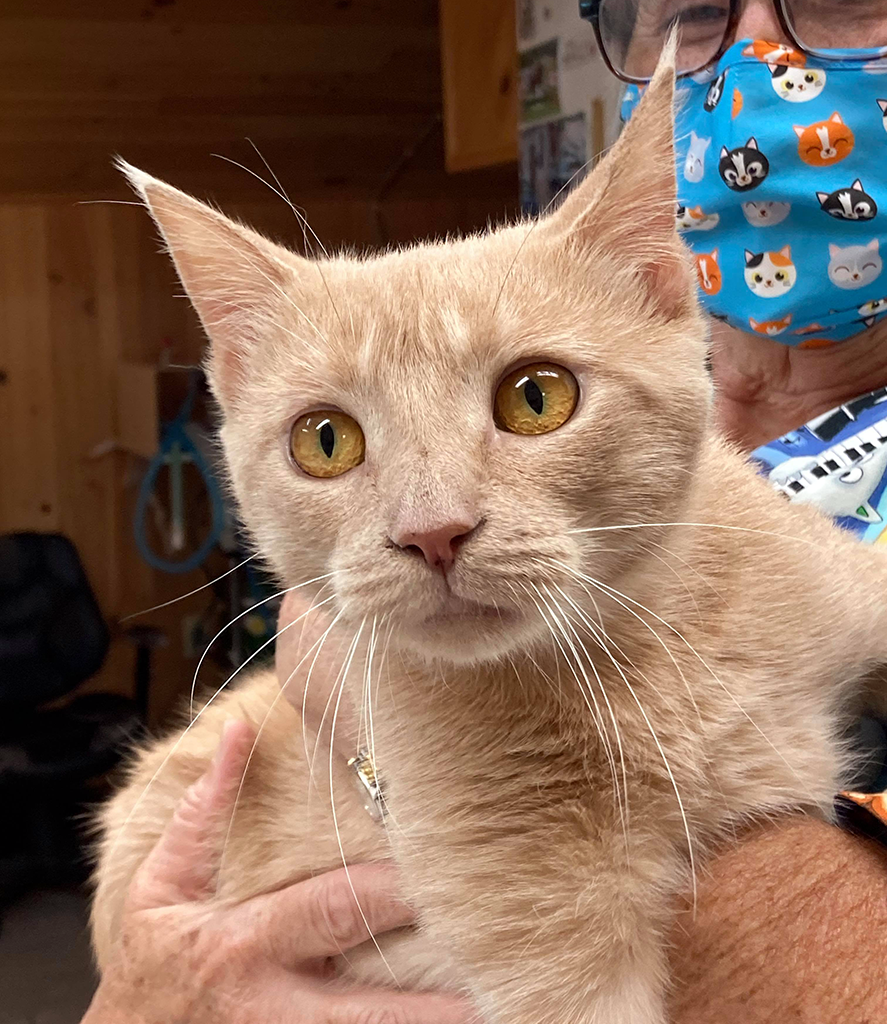 She is a very sweet cat. She is very affectionate and loving. She is currently staying at Eastwood Animal Clinic and will follow the folks there around when let out at night. She loves toys and catnip.
She has been spayed and is estimated to be about three years old. She is not a good candidate to live with other cats or dogs. Please inquire with Eastwood Animal Clinic for more details.
Interested in Adopting Tally? Please contact Eastwood Animal Clinic directly.