Available for Adoption
Rutland, VT
Friendly and confident, Reese's Cup wants belly rubs and companionship.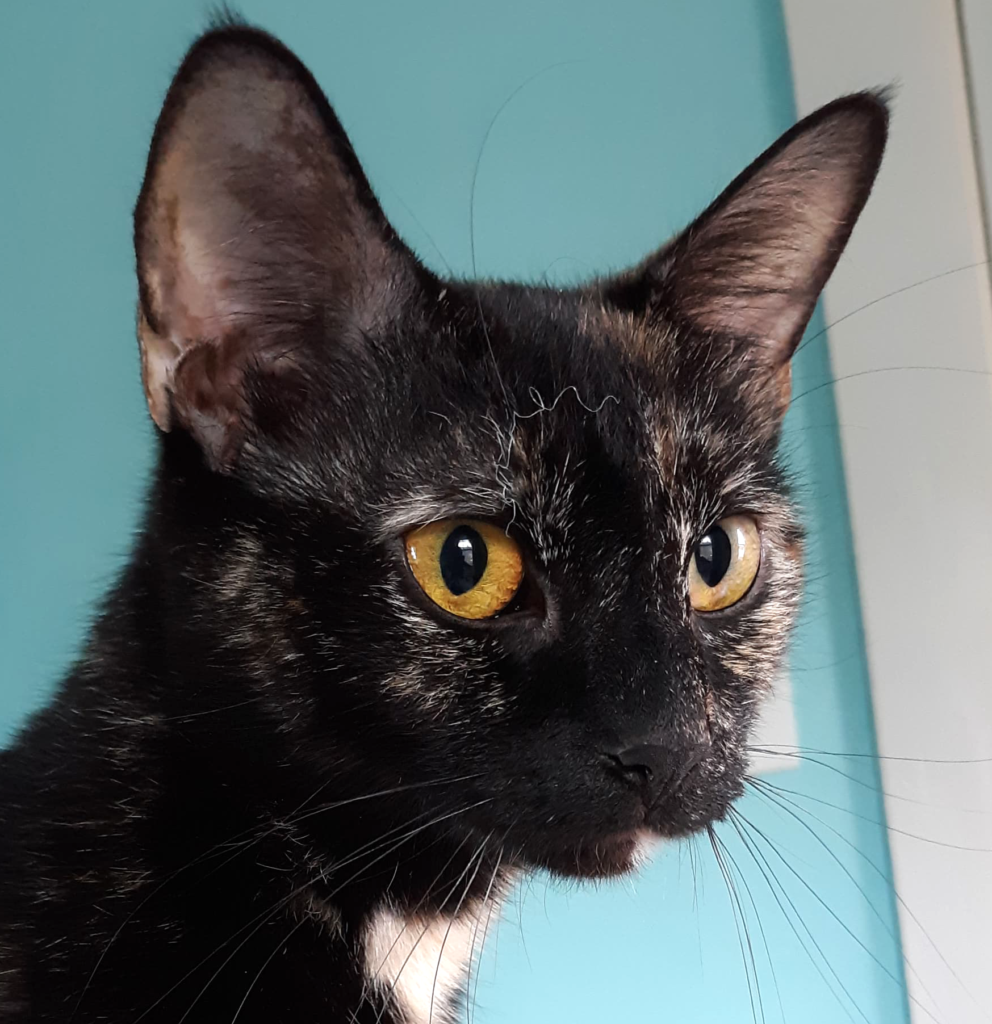 "Reese's Cup is also a friendly and confident lady. Once you gain her trust, she will give you her belly to be rubbed."

Foster mom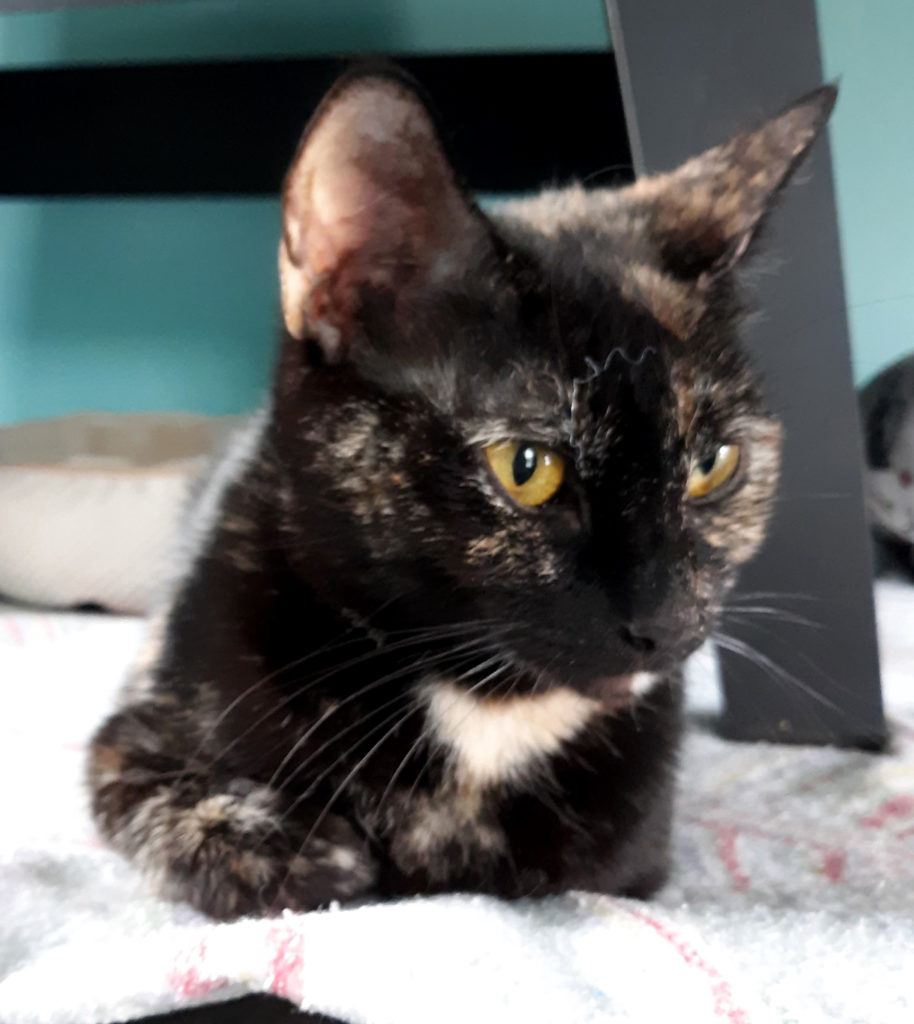 Since adopting out her kittens, Reese's has come out of her shell. She still loves to be pet and scritched and she will start purring in anticipation of affection. She doesn't always jump right into playing but once she does, look out! Reese's is another sweet girl with minor tortitude. Once she's comfortable, she will give you her belly to rub, the ultimate trust. Recently, she has been hopping onto my lap. It's hard to say if she will be a true lap cat, as it's hard to share a lap with two other attention-seeking fluffs.

Foster mom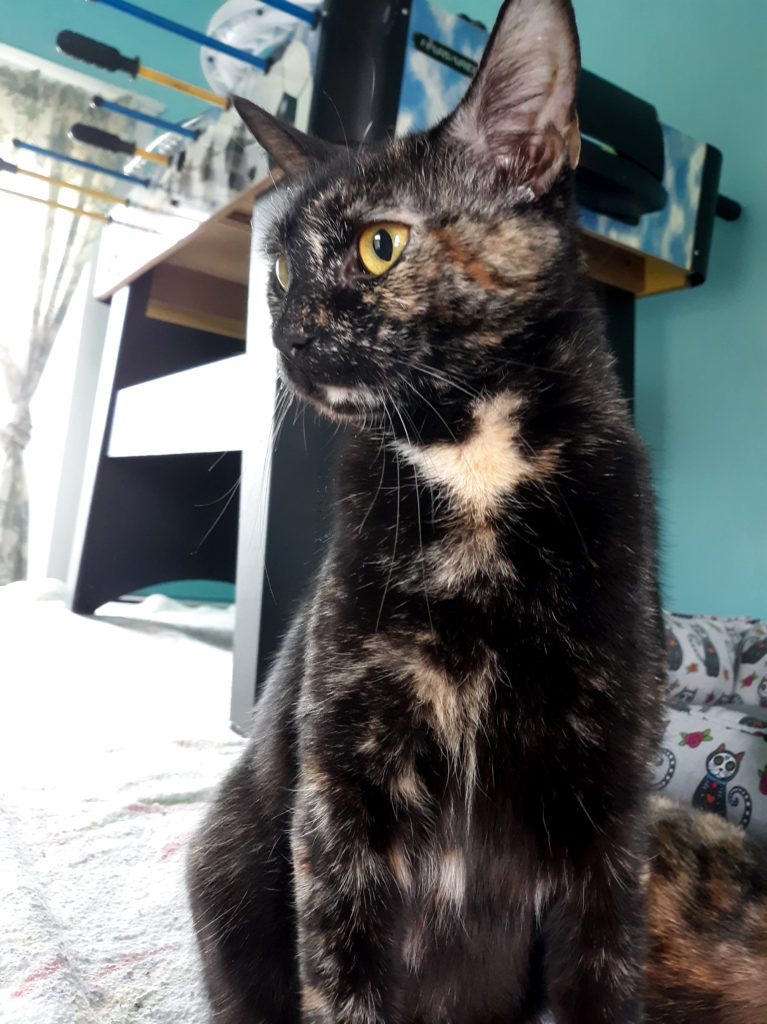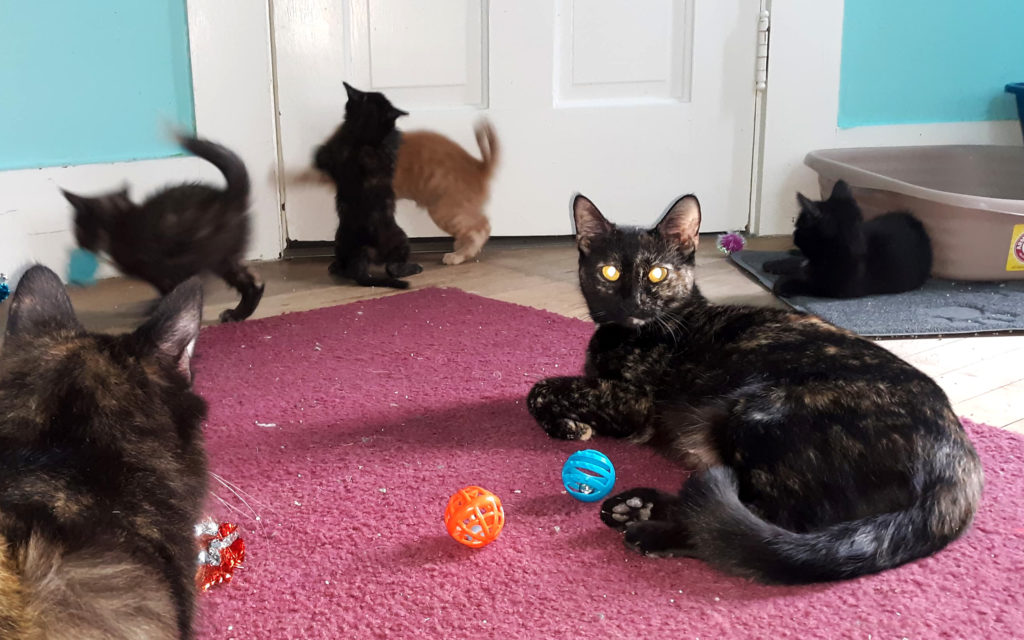 I often find her grooming Mallo Cup and Toblerone. She seems to be the leader of the Mama pack, especially for Toblerone.

Foster mom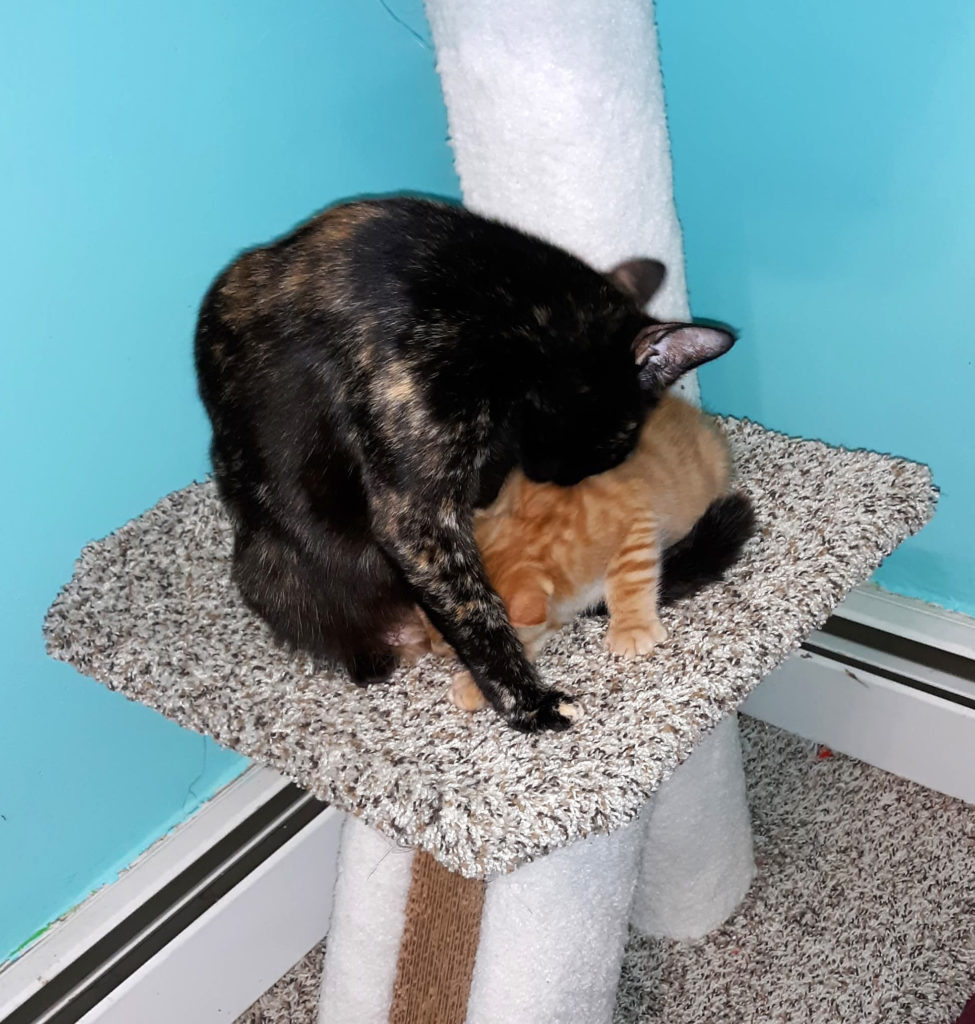 All of Reese's Cup's kittens have been adopted and Reese's is ready for her turn to go home!
Reese's Cup has been tested negative (good) for FeLV, FIV, and Heartworm. She has received a 1yr Rabies and an FVRCP#2 vaccine. She has been treated for fleas, ear mites, and will be spayed and microchipped prior to adoption.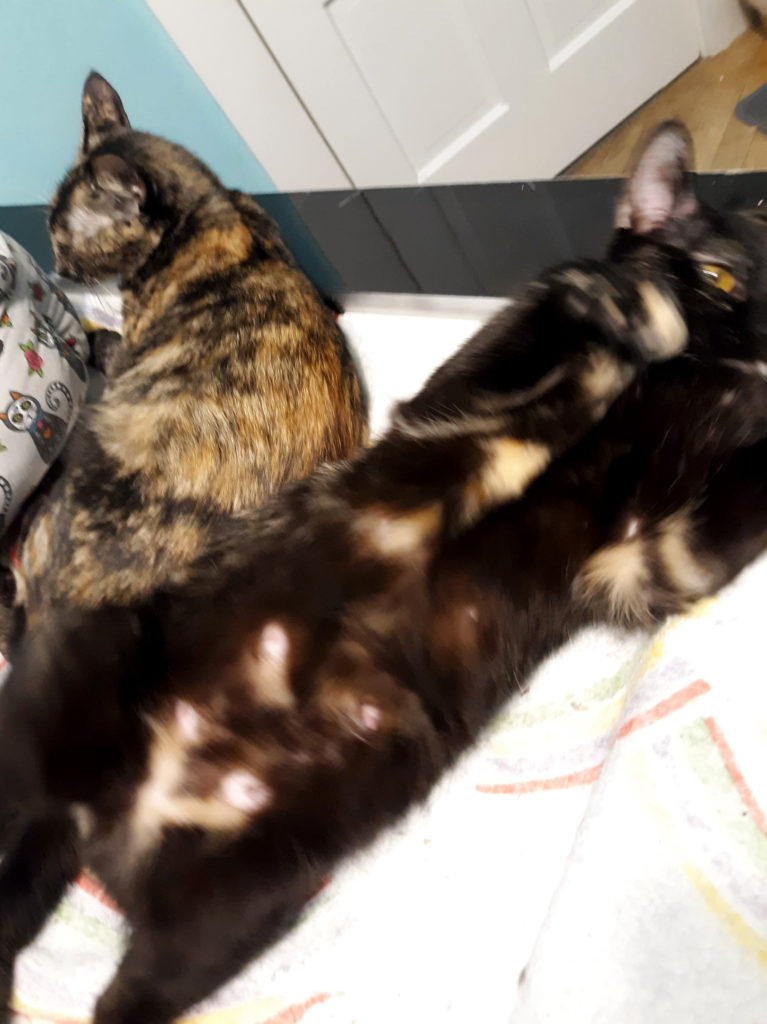 "If you're thinking about adopting Reese's Cup, maybe give Toblerone a chance too. They would make a beautiful duo to add to your home."

Foster mom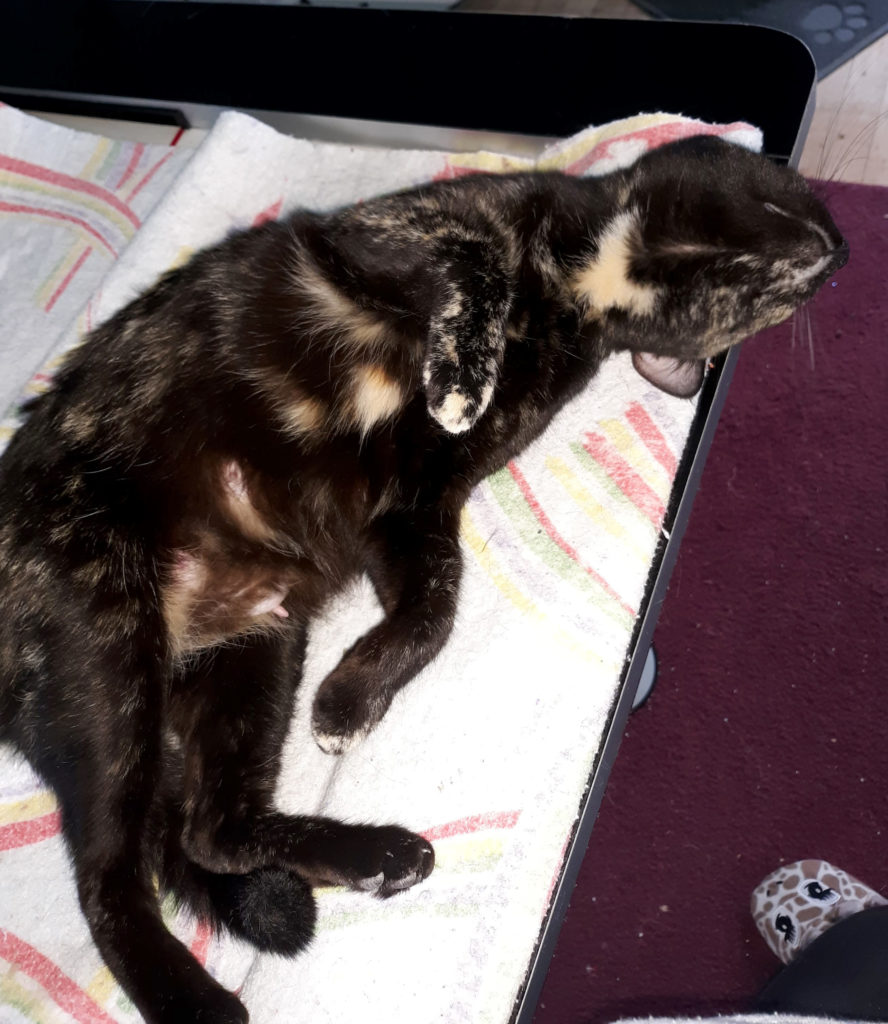 Now that all her kittens have been adopted, Reese's Cup is looking for her forever home as well! Gentle and nurturing, Reese's Cup would love a place she can call her own, lots of belly rubs, and companionship. Reese's Cup is close with Toblerone and would love nothing more than to bring her along! They bring out the best in each other! Are you looking for a sweet duo? Then Reese's Cup and Toblerone are the pair for you, just fill out an application below!
---
Interested in giving a cat a loving Forever Family? Please fill out an Adoption Application. To place a cat on hold, a $50 deposit fee is required. Cats can be placed on hold after your Adoption Application has been approved.
Learn more about The Feline Connection's adoption policies and procedures on our Adopt page.