****BEANS HAS BEEN ADOPTED, MARCH 2019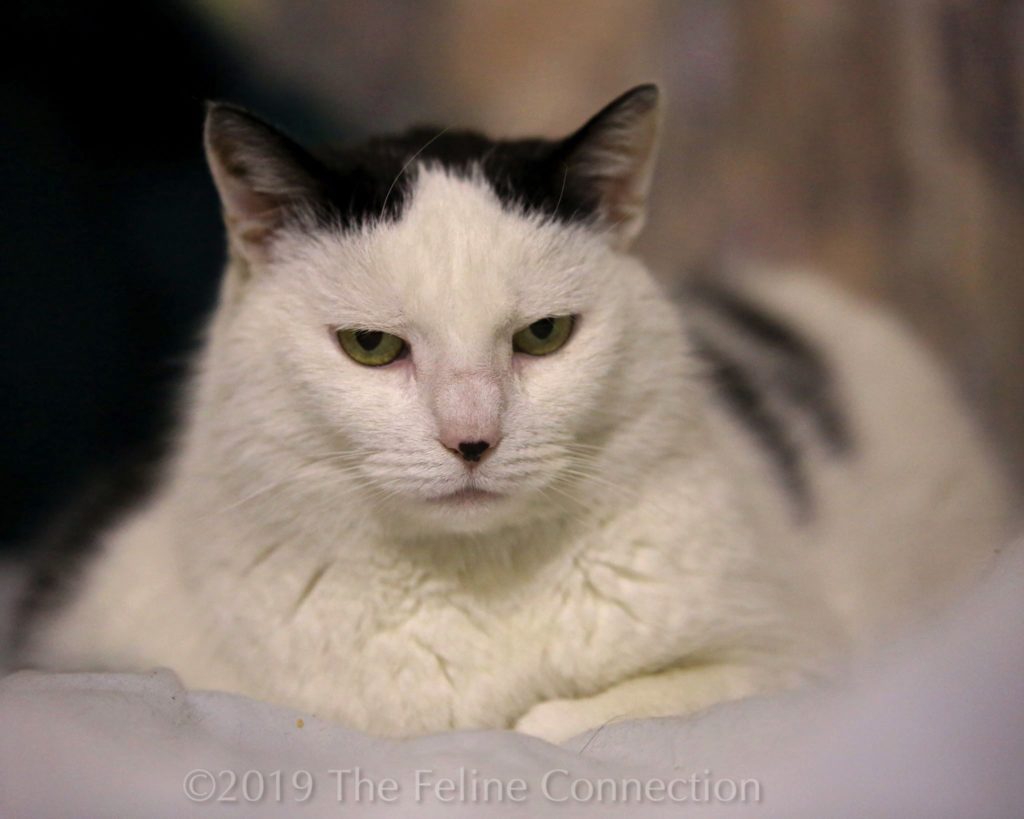 Hello Hoomans! My name is Beans. I used to live inside, then my hoomans moved away but left me behind! A kindly neighbor started feeding me, and now I am living with my new foster mom. She's really really nice, and l love to sit on her and make biscuits, knead dough, make muffins, and give her regular massages. It's soothing for me.

You want kitty massages? Will provide to the right person. Take me home!

-Beans
(Cats can't really write, so we gave Beans some help!)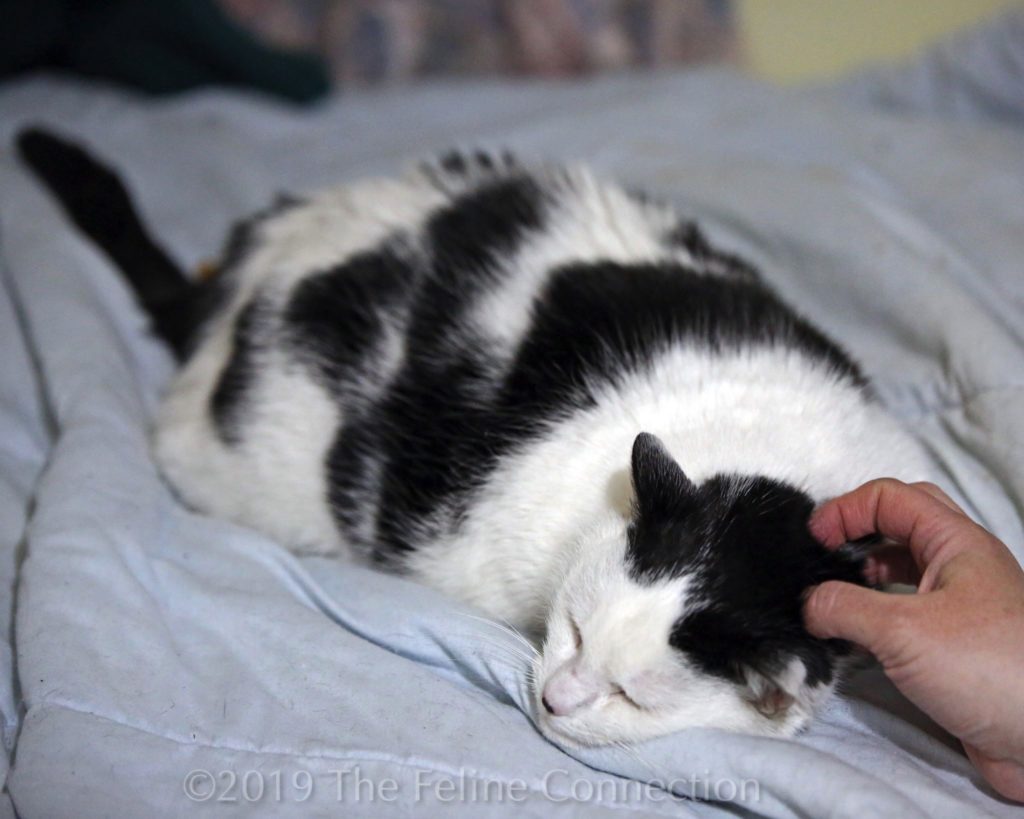 We have no idea who would leave Beans behind. She is a complete love-bug who likes nothing better than to sit on your chest and purr. She has the cutest heart on her nose! She is a great pet, and just needs a forever home. The neighbor who fed her after her people left her behind thinks she is about 10 years young. She is very quiet and calm.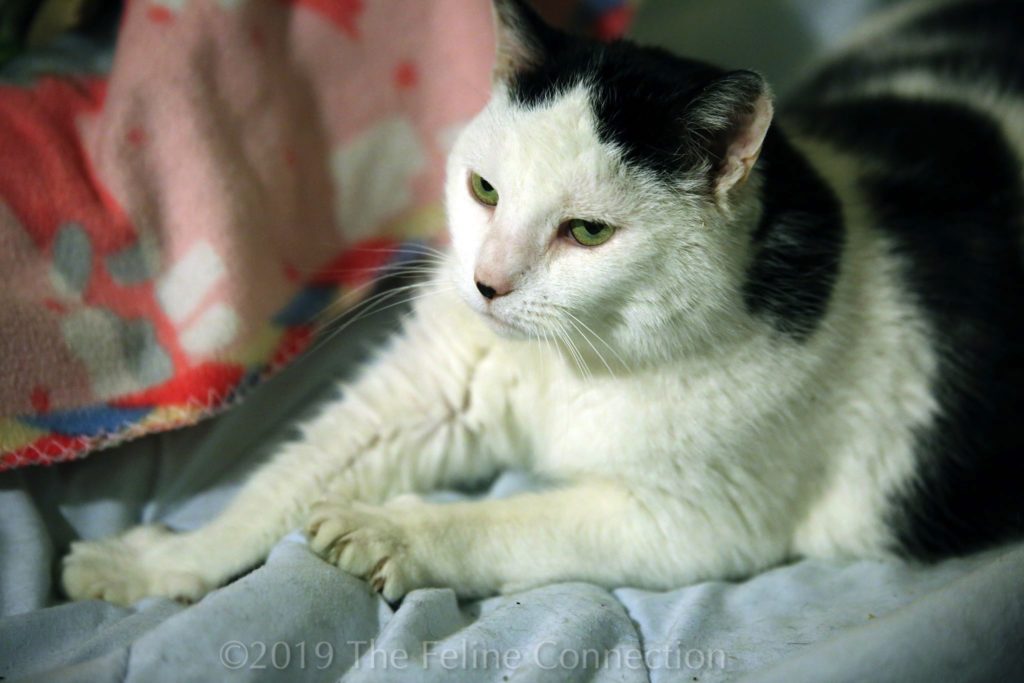 She is a white and black domestic short-hair "cow cat" with gorgeous markings.
Beans about a week after rescue showing her appreciation by providing love to her foster hooman. Sound up for purrs.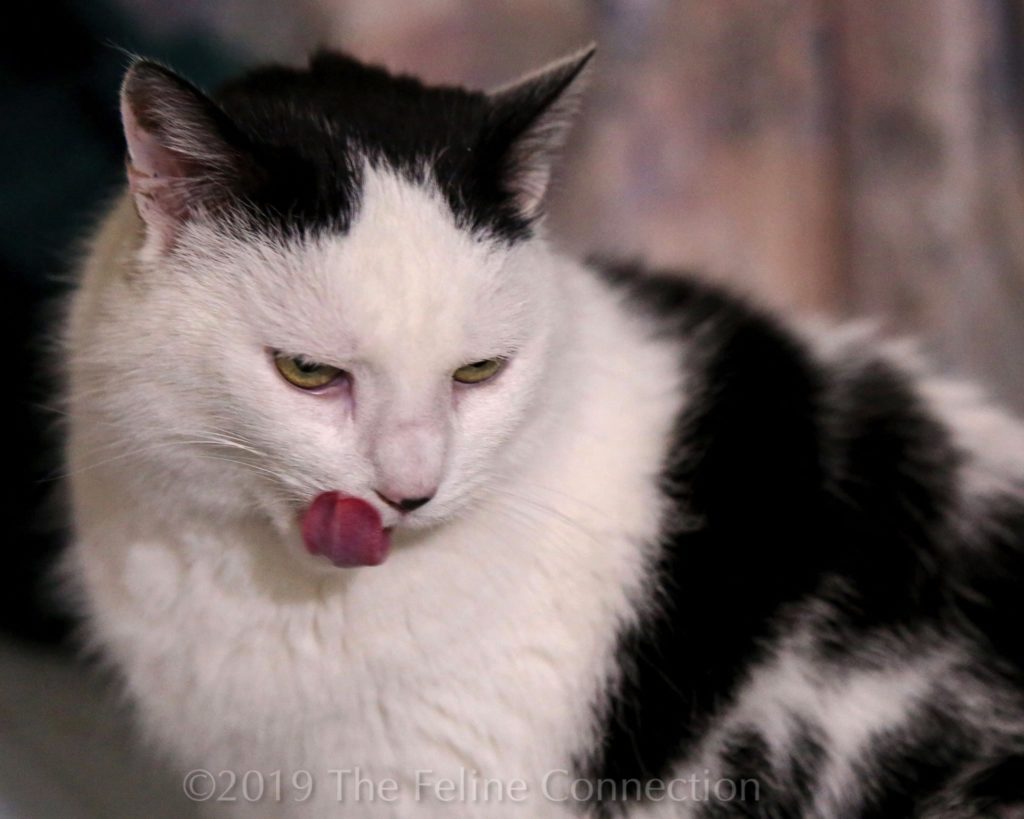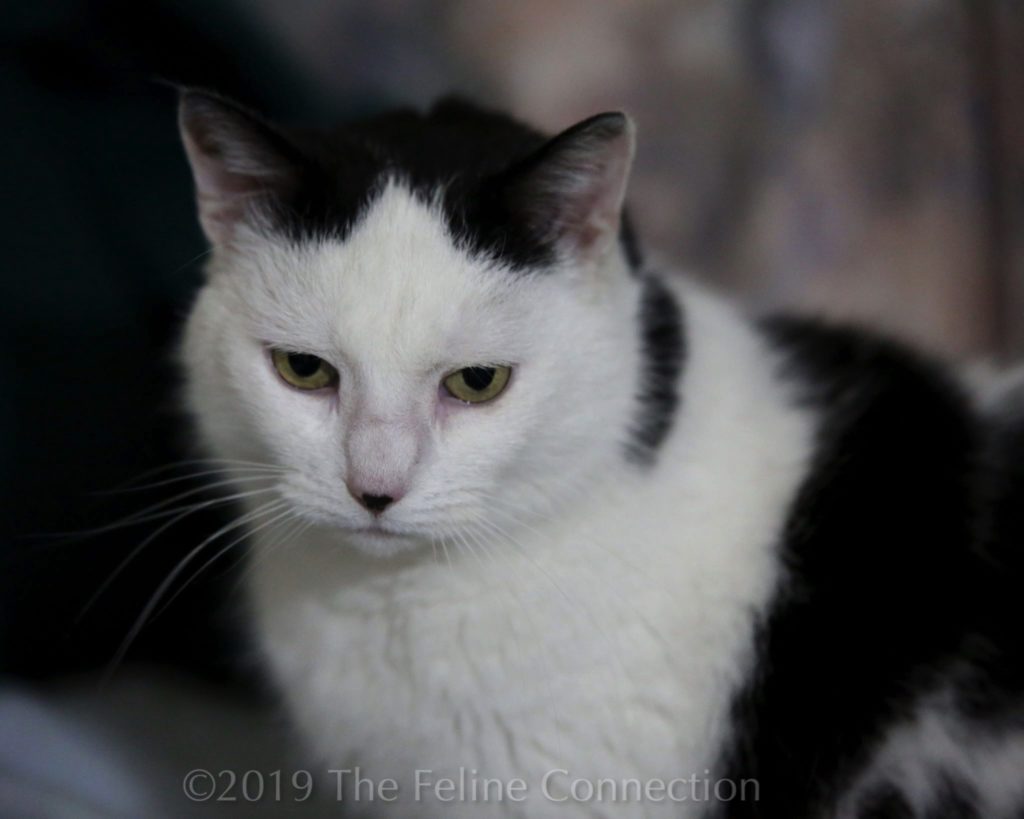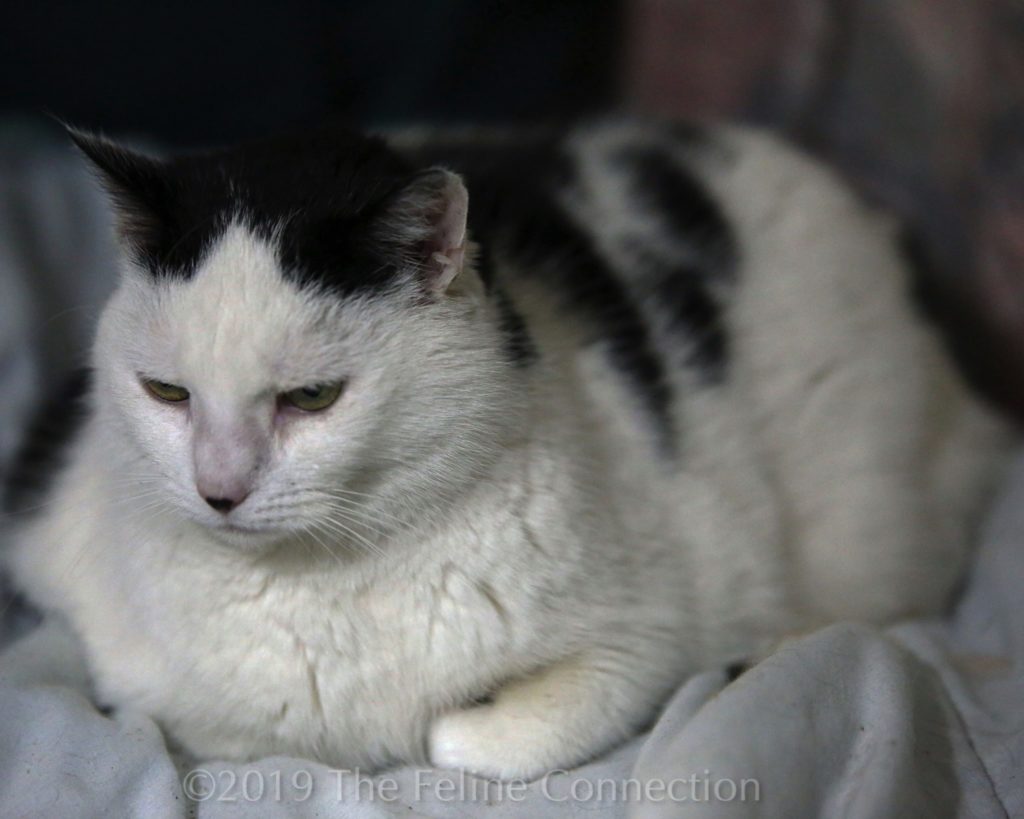 She was in good health when we got her other than fleas, and has been checked by the vet. She was already spayed and is now flea free.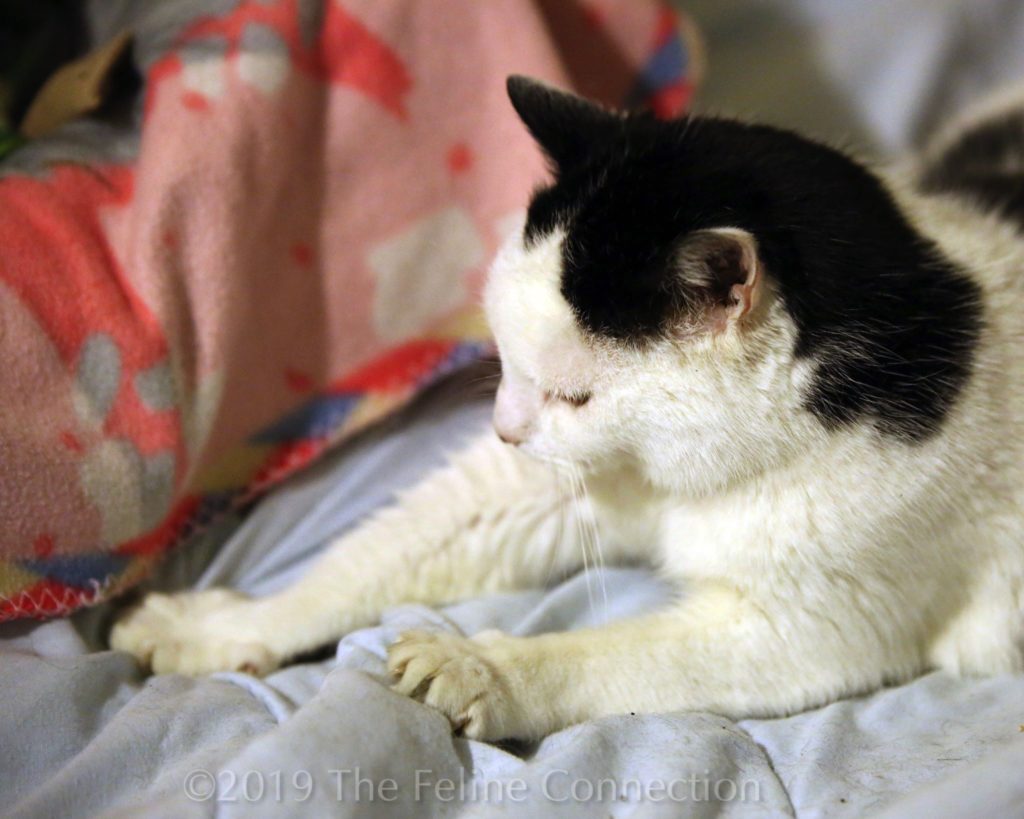 Beans about a week after coming inside, showing off her beautiful markings. She's a little cleaned up and more relaxed. (full picture)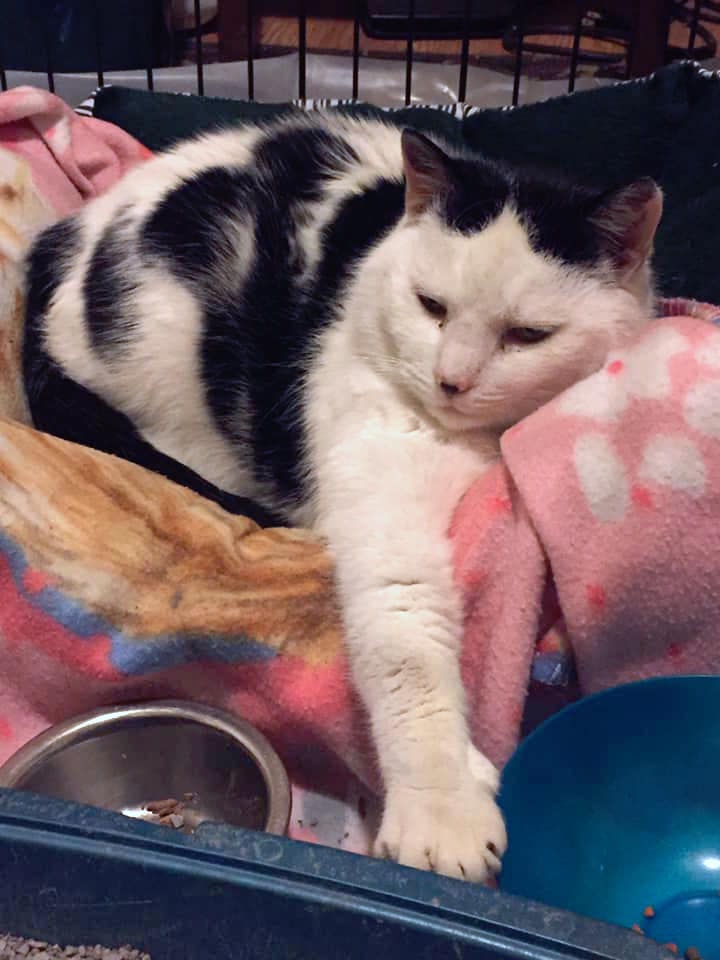 Can't adopt but want to help? The adoption fee does not completely cover all costs, so donations are gratefully received. If you want to have your donation go specifically to Beans, please email The Feline Connection.