The Feline Connection champions cats who need homes. We are committed to finding each cat a safe and healthy permanent home. We work to find the best possible home matches for each of our stray or friendly 'colony cats' based on their unique needs, and the needs of the adopter. We have no shelter location, so all of our animals are fostered by families in Rutland County, Vermont, mostly near Rutland. This gives us the unique capability to observe and interact with each cat in a relaxed home environment.

Pandemic Protocol UPDATE from The Feline Connection
Available for Adoption
Click on the names below to see more information about each cat.
Last updated November 25, 2023. * NOTE: we always have many additional cats that either will be ready soon or are incoming. If you are interested in a cat you see on the TFC Facebook page but don't see him/her here, don't worry! Just go ahead and fill out an Adoption Application above.
***Pro-tip: If you visit this page frequently, remember to hit "Refresh" to see the latest updates.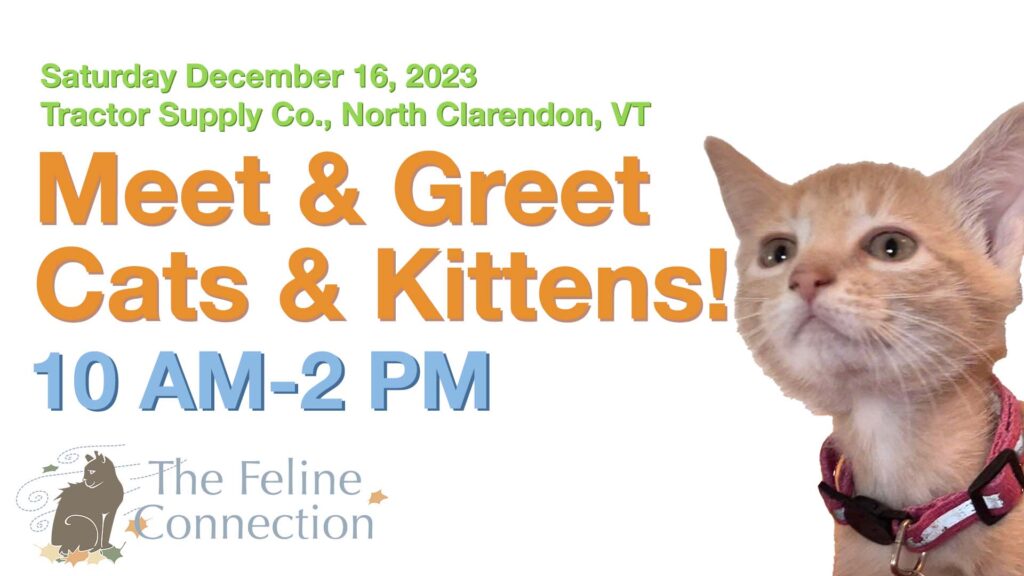 ---
Available for Adoption from The Feline Connection
Looking for indoor companion cats and mousers? Check out The Phantom Feline Program!
Looking for outdoor barn cats and mousers? Check out The Rescued Squad!
Adults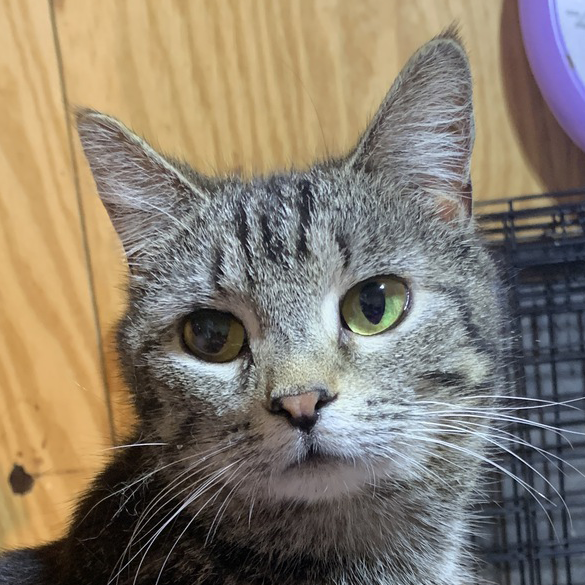 ---
Kittens
If you are interested in kittens, apply today and we will work with you individually as they usually get adopted before they get a webpage.
UPDATE October 13, 2023:  We have over 106 kittens at this time. The first priority goes to approved adopters who are on our actively managed waiting lists. At this time we are not posting all of our kittens, because most are are getting adopted by approved adopters.  If you are interested in adopting a kitten from The Feline Connection, we recommend you fill out an Adoption Application above and get approved ASAP.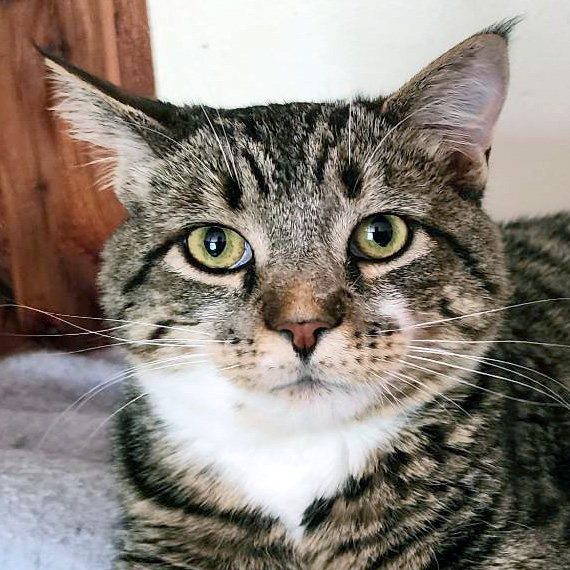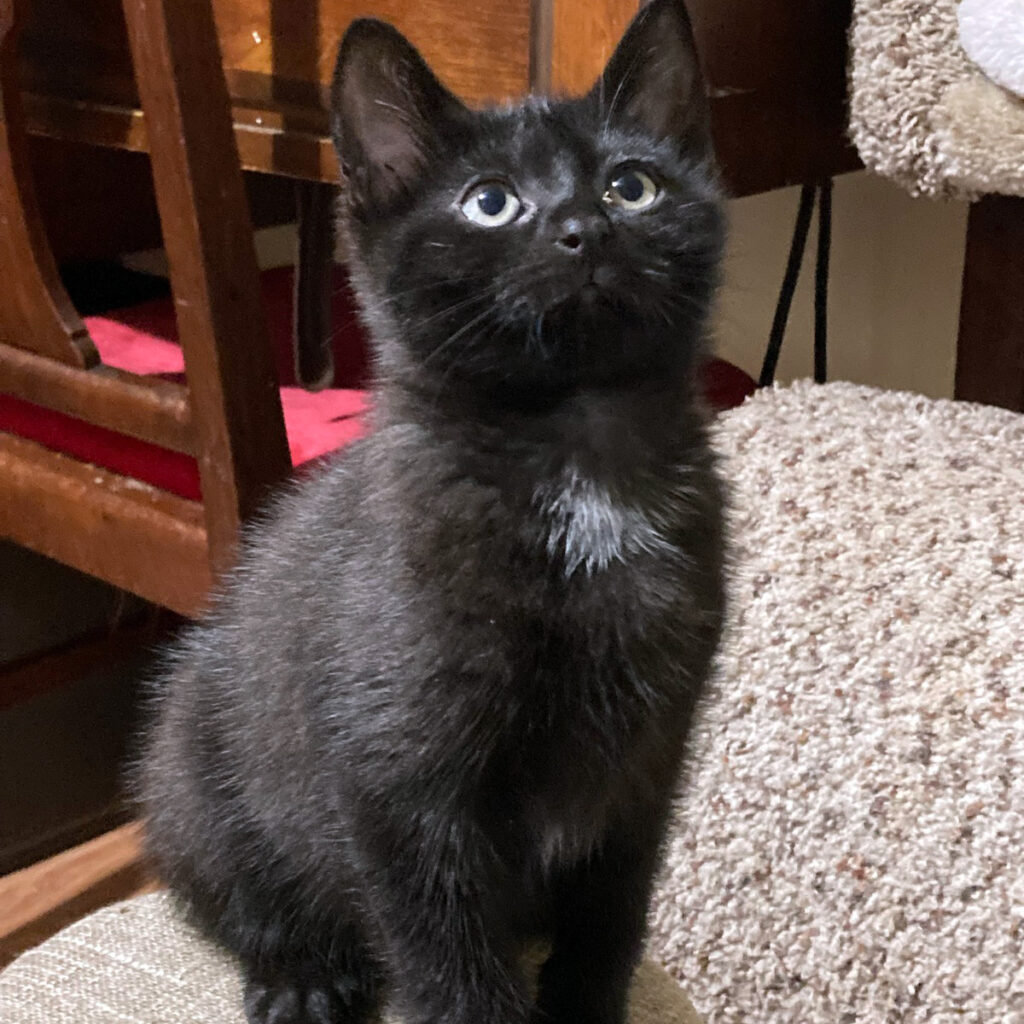 BONDED KITTENS FROM THE WEATHER GROUP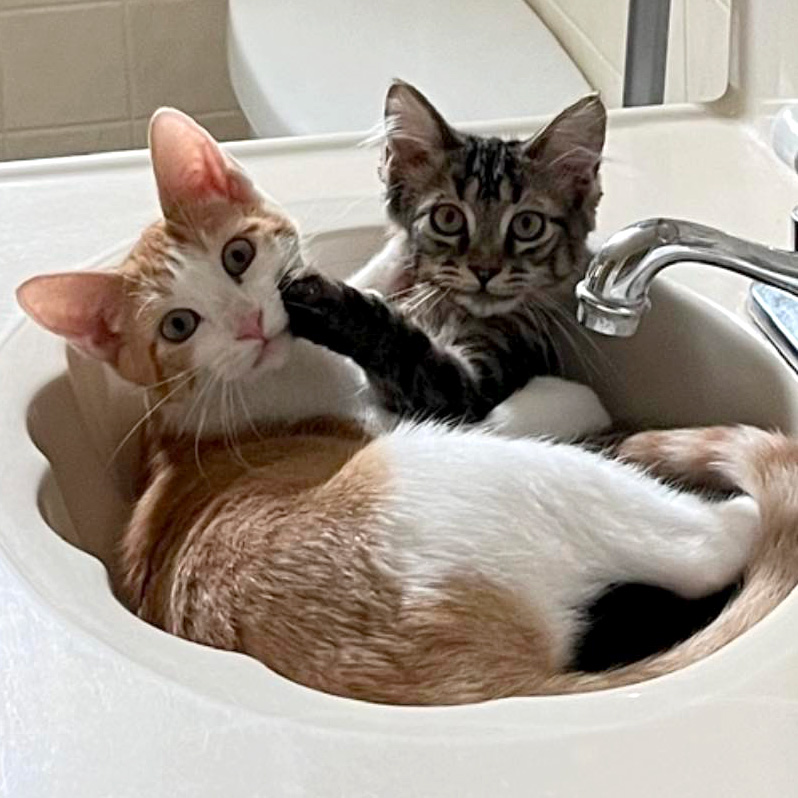 ---
Lady bug and Storm Cloud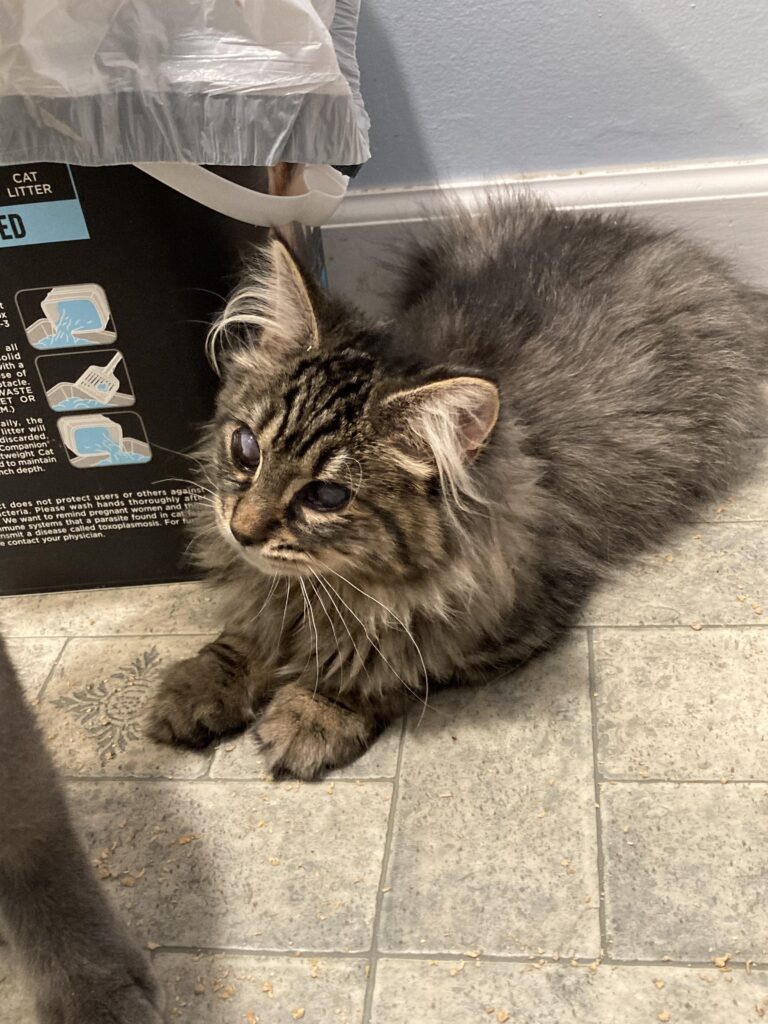 Lady Bug and Storm Cloud are offered together. They are buddies. Both are beautiful domestic long-haired cats, and are friendly and affectionate. Lady Bug is suitably cautious–understandable since she is permanently blind. She does well, but does occasionally run into things.
---
The Phantom Feline Program
What is a Phantom Feline? A phantom feline is a cat or kitten who, for reasons likely unknown, is very shy, fearful, or distrusting of humans. They may have had negative or limited experiences with people, but their special needs and behaviors do not prevent them from living indoors with humans. They make great working cats! More about The Phantom Feline Program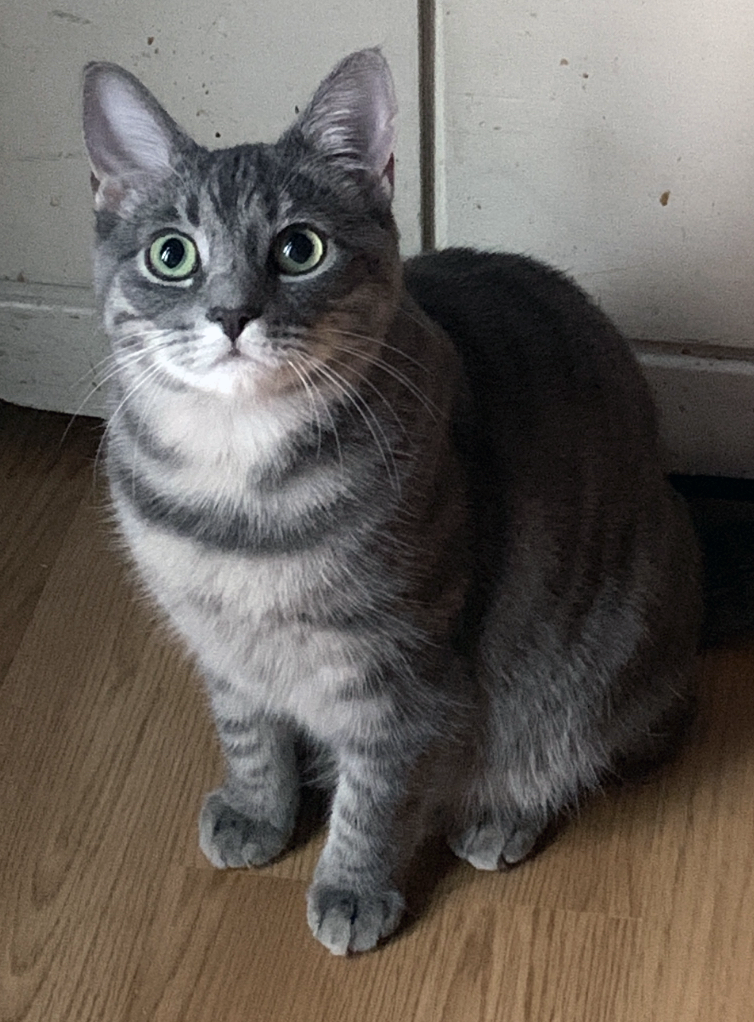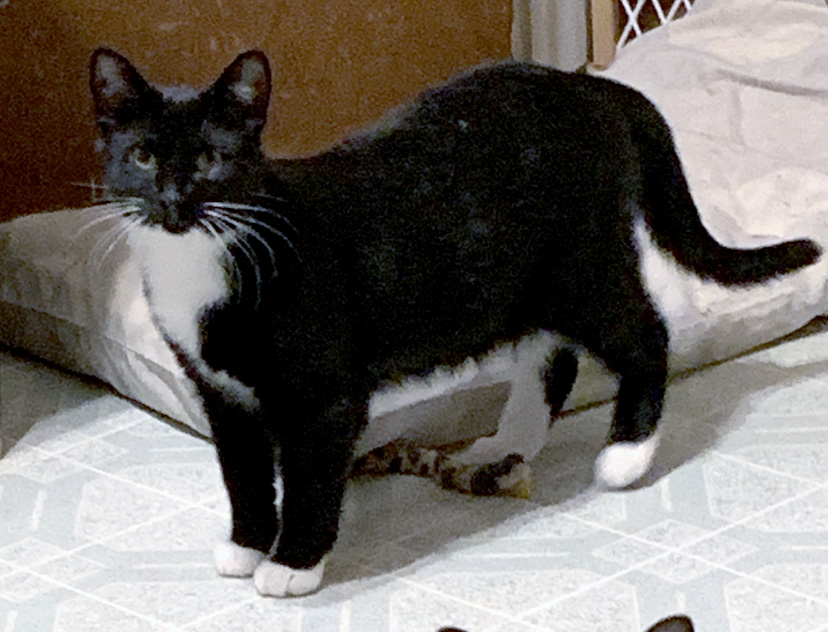 ---
The Rescued Squad – Barn Cats
Cats who are part of our Rescued Squad do not fit into home environments but that does not mean they do not have a place in our community. They can be a welcomed asset to your barn, stable, garage, shed, warehouse, or any other outbuilding where you may need expert, environmentally-friendly rodent control. In exchange for their service, Rescued Squad adopters provide warm, safe shelter, daily access to food and water, and veterinary care when needed. More about The Rescued Squad
We have many Rescued Squad Barn cats at this time. They just don't have a listing here yet. Please fill out an adoption application and put "Rescued Squad/Barn Cats" in the name area! (April 2023)
---
Black Cat Club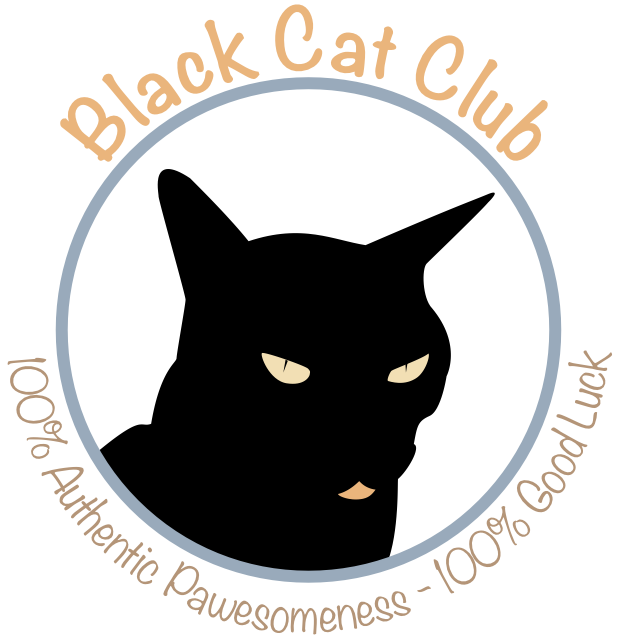 ---
Adopting a cat from The Feline Connection
Adoption Process
Our conversation-based adoption process starts with submitting an application followed by a conversation, checking with your vet and landlord (if needed), then having cat visits and home visits as needed to determine the perfect match. Photos of the cat's perspective new home are always welcome.
Fees (as of February 1, 2023)
Please note to keep up with the rise in expenses, The Feline Connection's Adoption Fees increased on February 1st, 2023. All applications received on or before January 31st will use the previous fee structure, and the new fee structure will apply to Adoption Applications received on February 1st, 2023, and after.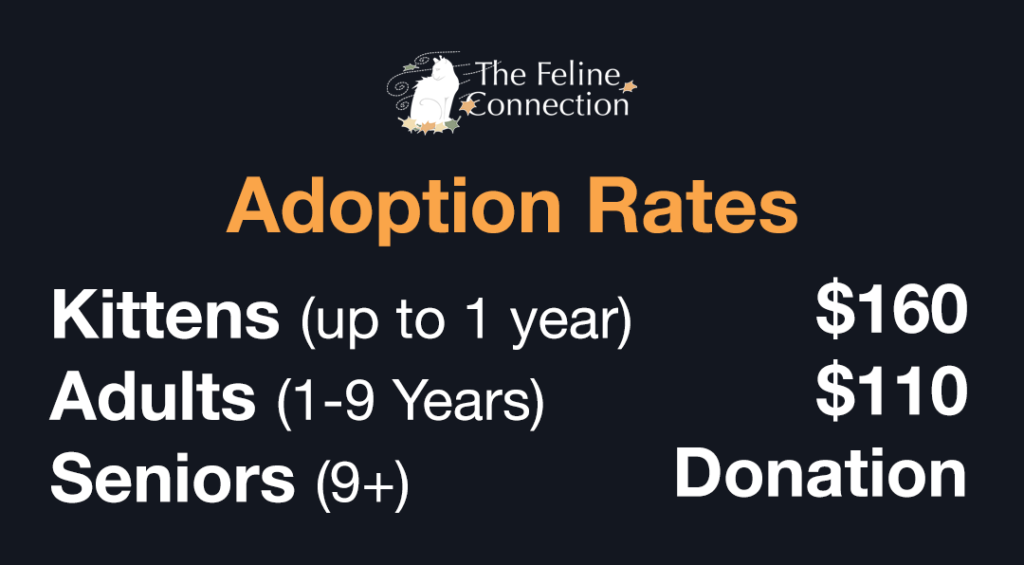 Kitten 0-12 months: $160
Adult 1 – 9 years: $110
Senior Cat 9+ years: Donation
Special Needs: Donation
Barn Cat all ages: Donation
A $50 non-refundable deposit is required to place a "hold" on a cat.
Included with the Adoption Fee
Veterinary Wellness Exam
Spay or neuter
Microchip
Testing for FIV and FeLV
Rabies 1 Year vaccine included – if the cat is at least 16 weeks old
FVRCP vaccine
Mite, flea and tick treatments as needed
Microchip administration and registration (if applicable)
A new family member
Adoption Requirements
All adopters must be 18+ years old and have a valid government ID
Adopter must submit a signed, completed Adoption Application
Adopters must speak with a representative of The Feline Connection
Completing these requirements does not guarantee acceptance or that the cat you are interested in adopting is still available.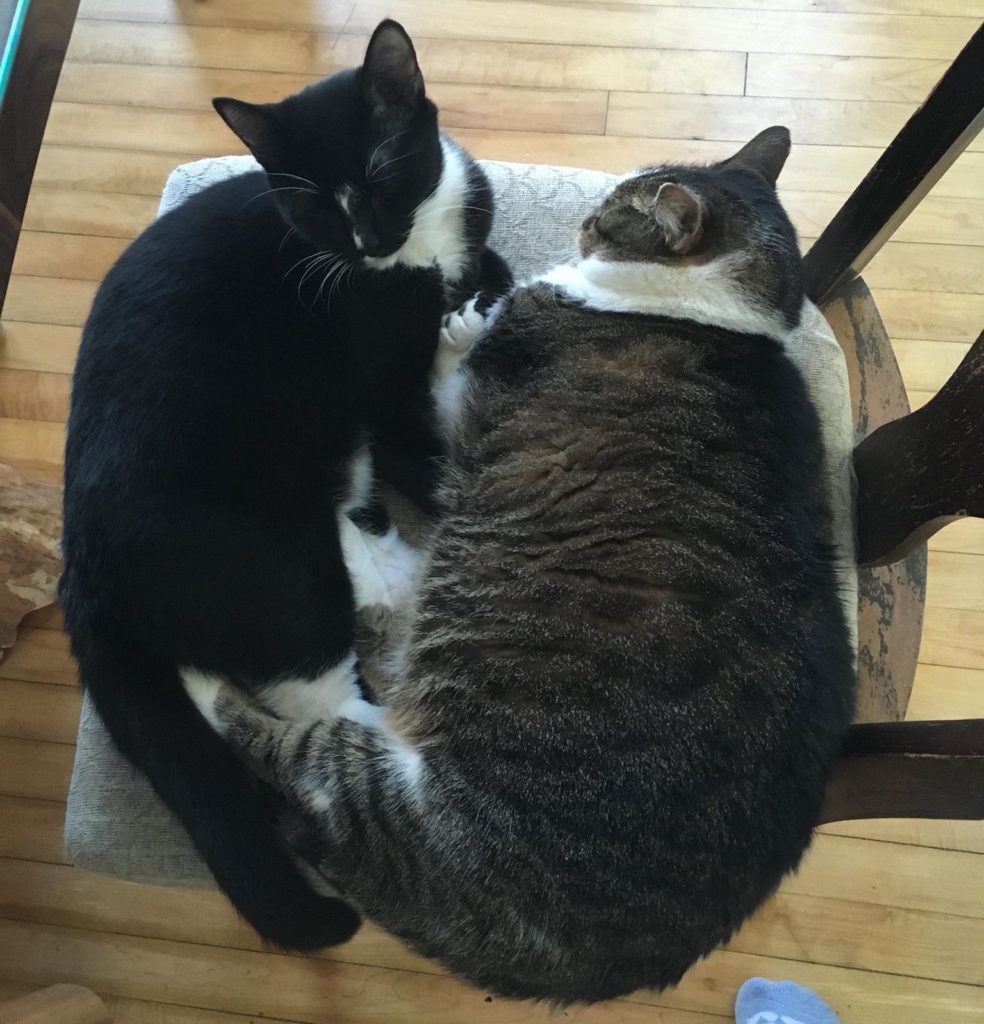 ---
Adoption Form
Interested in giving a cat a loving Forever Family? Please fill out an Adoption Application. To place a cat on hold, a $50 deposit fee is required. Cats can be placed on hold after your Adoption Application has been approved.
Learn more about The Feline Connection's adoption policies and procedures on our Adopt page.