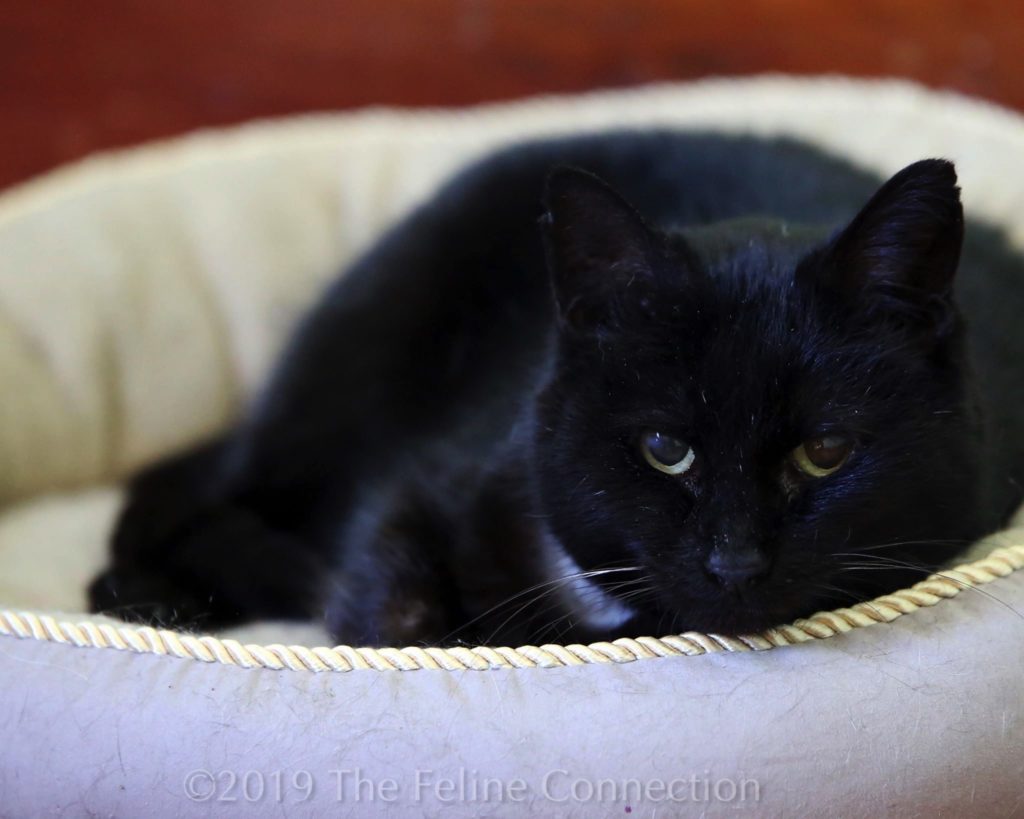 Sasha is a very calm, loving cat. She gets along great with other cats and is quick to warm up to new people. She LOVES her shoulders rubbed and will arch her back and purr, quickly turning back towards you and looking expectantly for more love. She follows her foster mom around and rubs her chin on any object she can find.
Sasha's update 4-15-2019 on Facebook

This beautiful girl is looking for her forever home. Sasha is an 8 year old spayed female. She has had a very rough life, and deserves to live the rest of it out as a pampered house cat. She was a barn cat at a chicken farm. She was fed and got attention in the barn, but was not able to get the Veterinary attention needed.
When she came to us, she had a severe upper respiratory infection. It took 6 or 7 rounds of antibiotics to clear it up. Her eyes were always running, she was sneezing uncontrollably, she had a terrible hook worm infestation, and her ears and teeth were a mess.
We could not figure out why we could not get her upper respiratory infection cleared, and why she seemed so unhappy. She loved to get attention, purred constantly when pet, but she just laid in her bed, and was not very active.
Finally, we noticed she had a broken tooth. She has multiple teeth already missing, and we pulled the broken one. Once she recovered from the tooth extraction, she started to blossom! Her upper respiratory infection is finally gone. She is eating better, her ears are better, her eyes are getting bright, and her coat is getting shinny. She has also become more active!
Will someone please give an older girl a chance to live out the rest of her life as a pamperer house cat? After all she has been through, she deserves to be spoiled for the rest of her life.

Maria: Executive Director and Founder: The Feline Connection
Sasha; "I'll get up for loves, but let me stretch first, 'k?"
Sasha getting even more loves!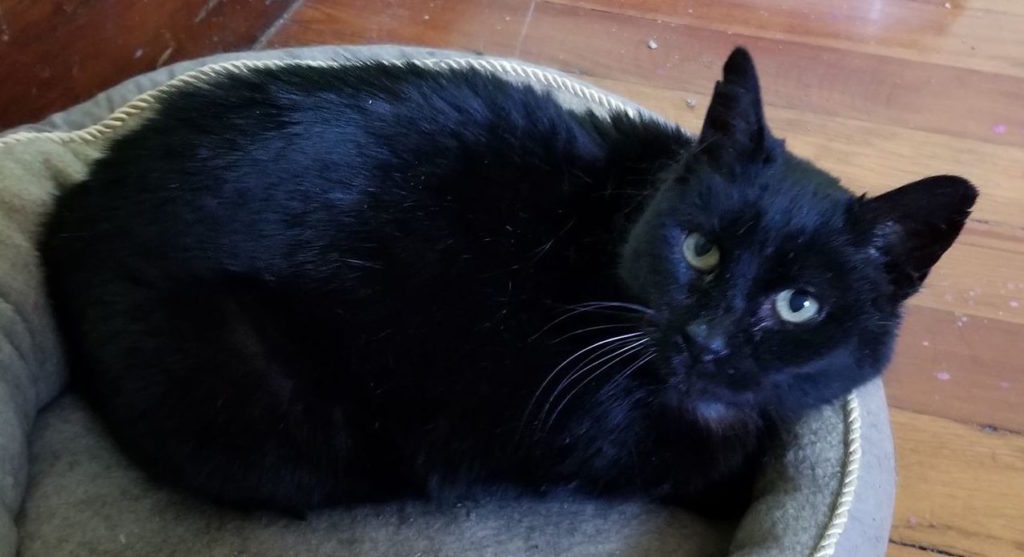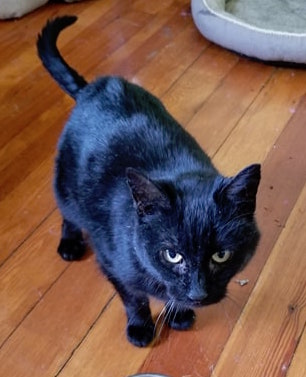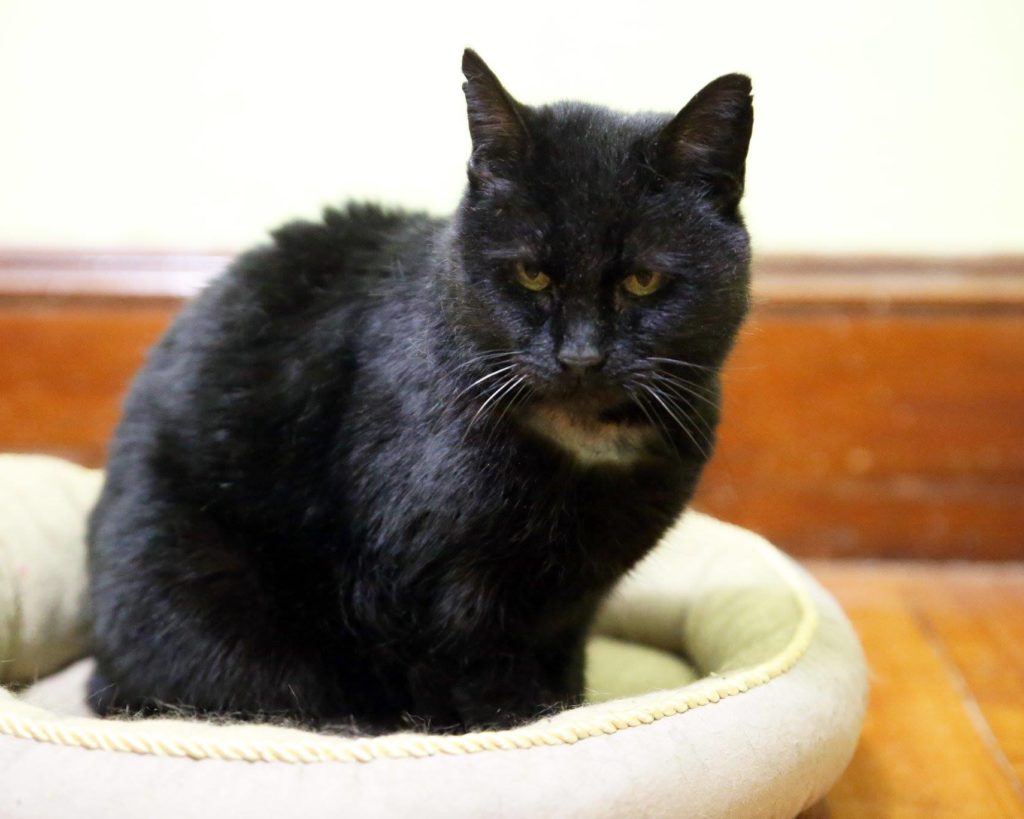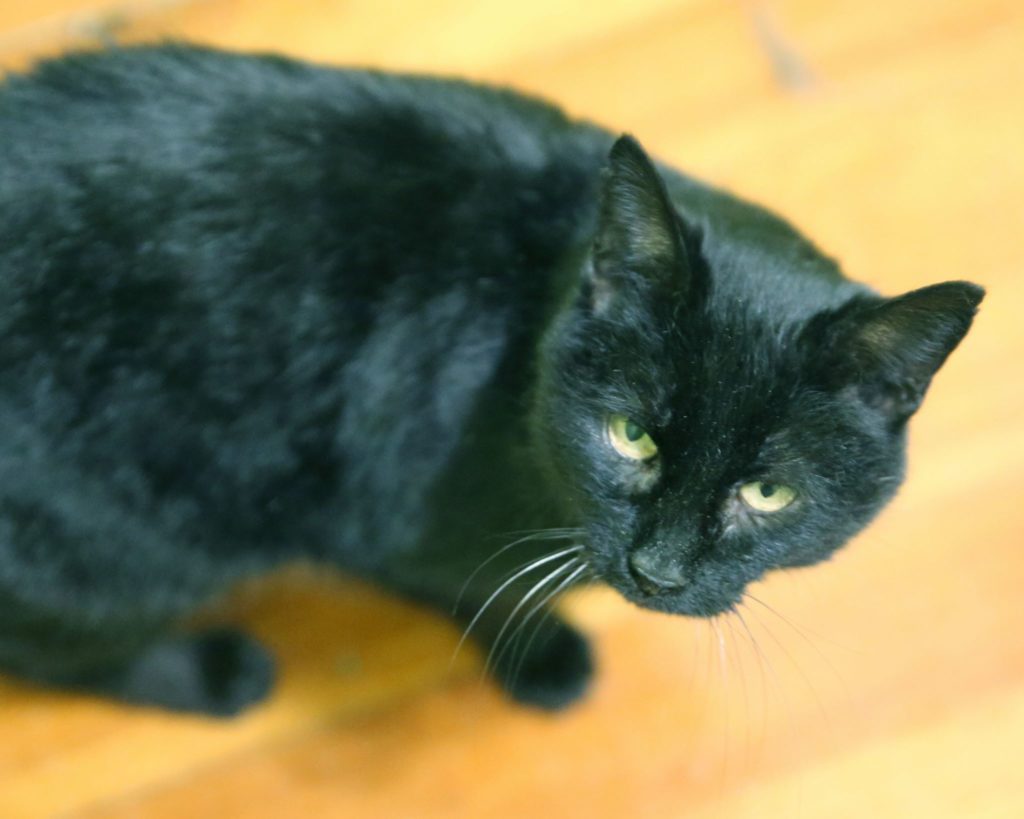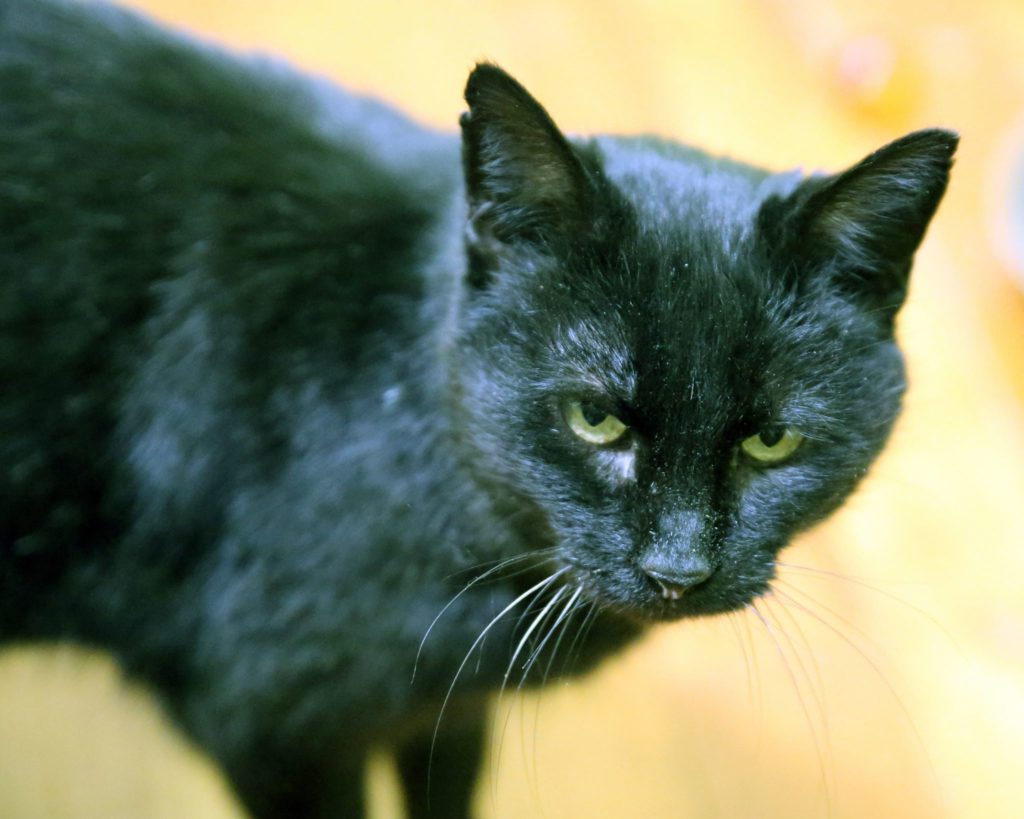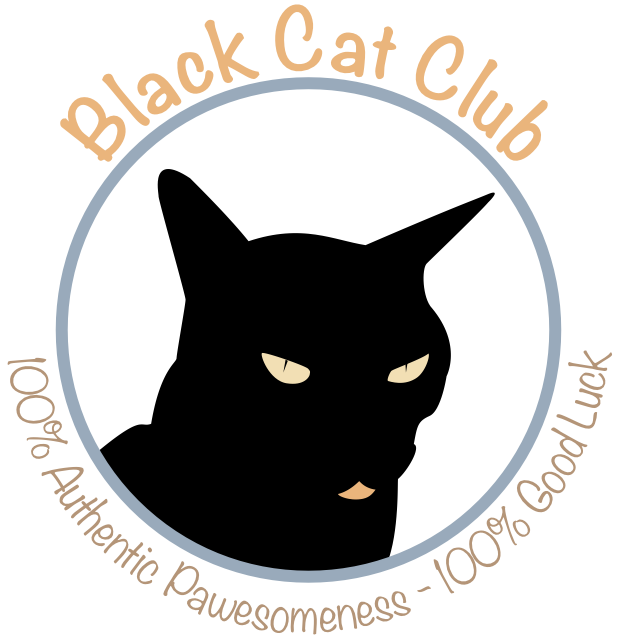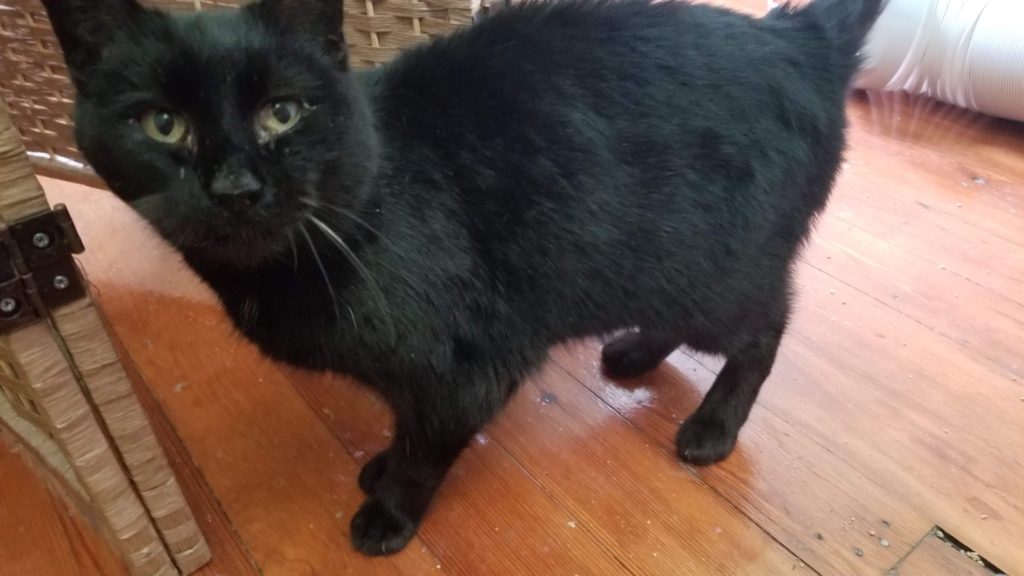 Sasha, and three other friendly cats, recently came to us from a chicken farm in the area. Their caretaker moved into a retirement home. We guess her age at 8 or 9 years young. She has a lot of loving left to give!