Please donate to support veterinary care for Mush!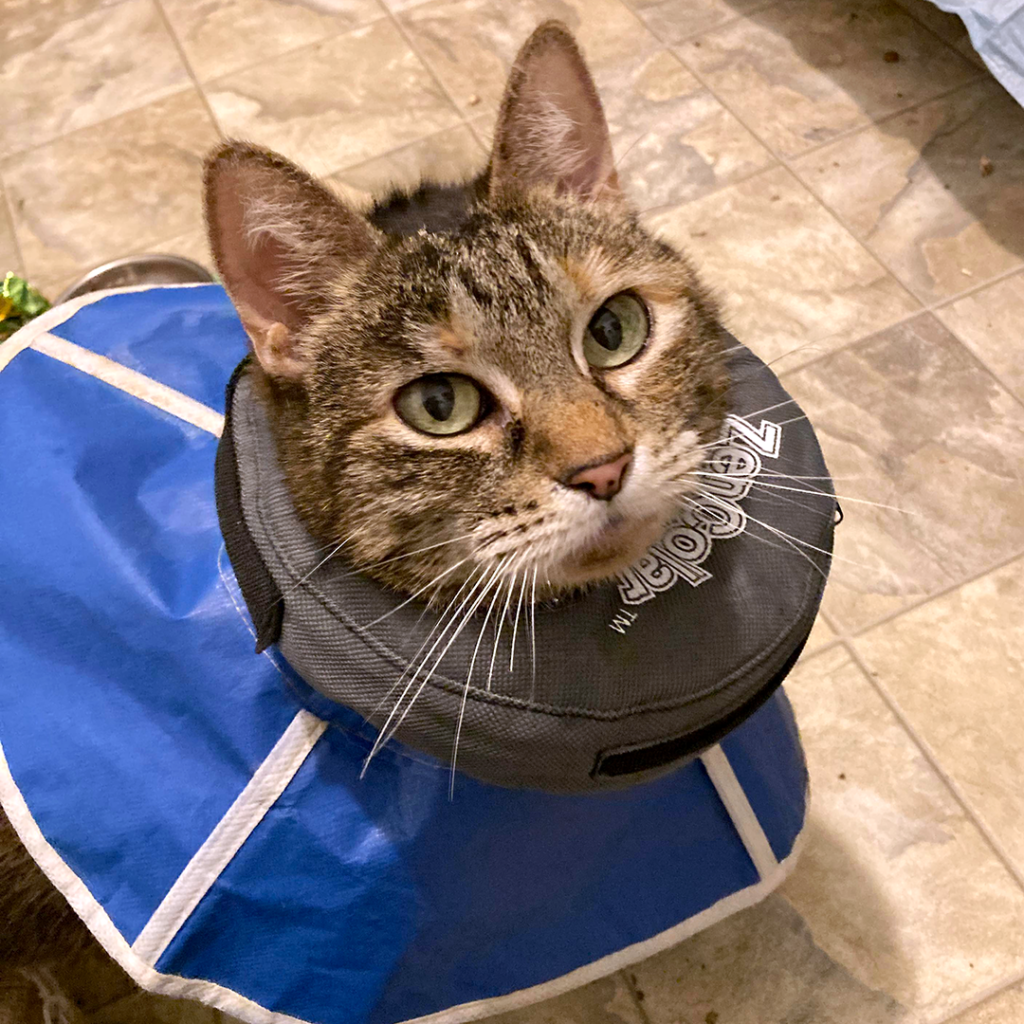 Mush was found by a TFC volunteer in her friend's garage on December 21st. Her tail was badly injured, and she needed emergency vet care and surgery. Most of her tail had to be amputated. She is healing, but is not a model patient!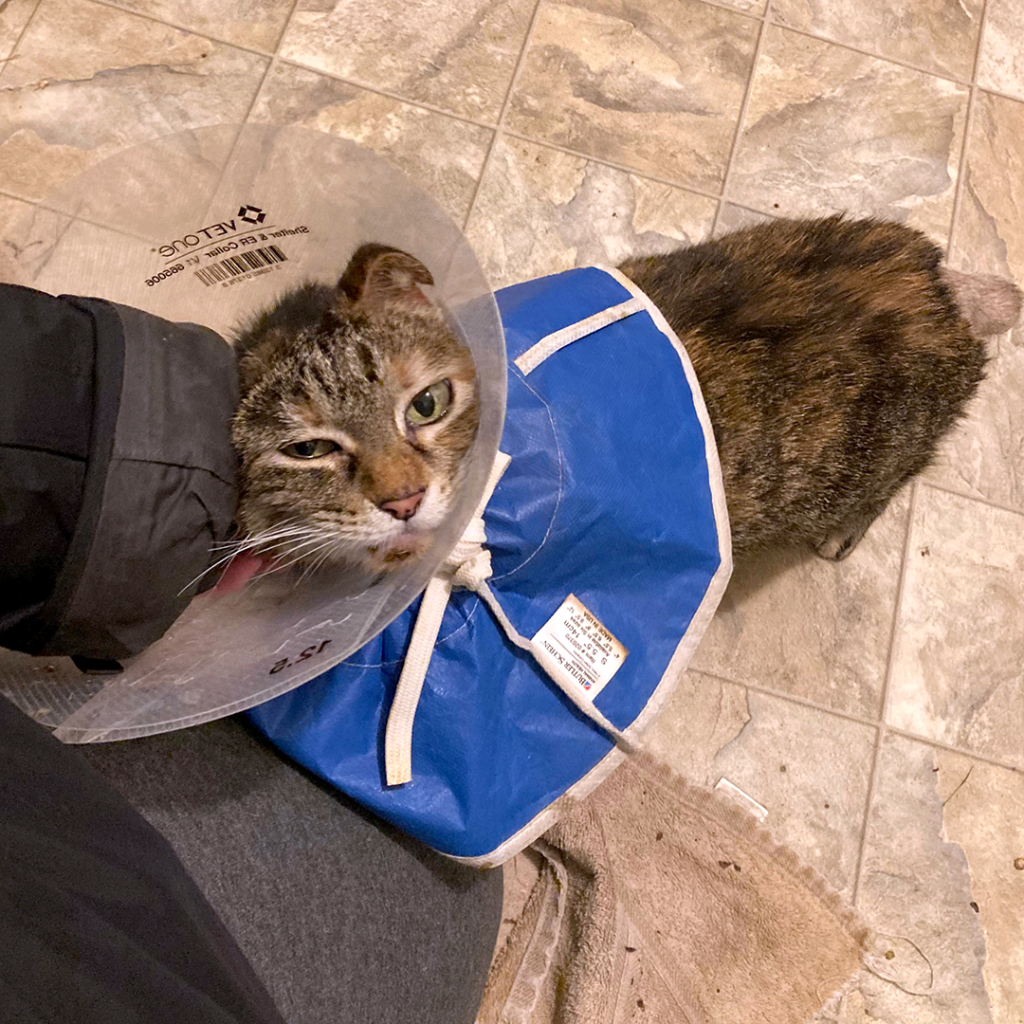 She had escaped and whatever happened to her caused additional injuries beyond just her tail and she is currently experiencing low bowel control and incontinence, likely due to nerve damage. We don't know yet if this will resolve over time. She is currently under the care of TFC's founder, Maria.
Through her microchip we were able to track down her owners. We are grateful they trust The Feline Connection and chose to surrender hero TFC a few days ago. We are glad to have this great girl!
Mush is really well named, and is a complete sweetheart! We are in love with this friendly and affectionate girl. Once she has healed up, she will hopefully be available for adoption.
We need some help with her expenses. Even with extensive discounts, her vet bill is already $800, and she will need ongoing laser treatments for the foreseeable future. Every donation counts, even $5 helps!
Send a donation by check:
Make the check to: The Feline Connection
PO Box 567
Rutland VT 05702
---
For those of you who want to know, there are a few more photos below of Mush's much-abused tail when we reduced her. It may be upsetting for some views, so it is tucked below a few "spacer graphics." Just scroll down a bit.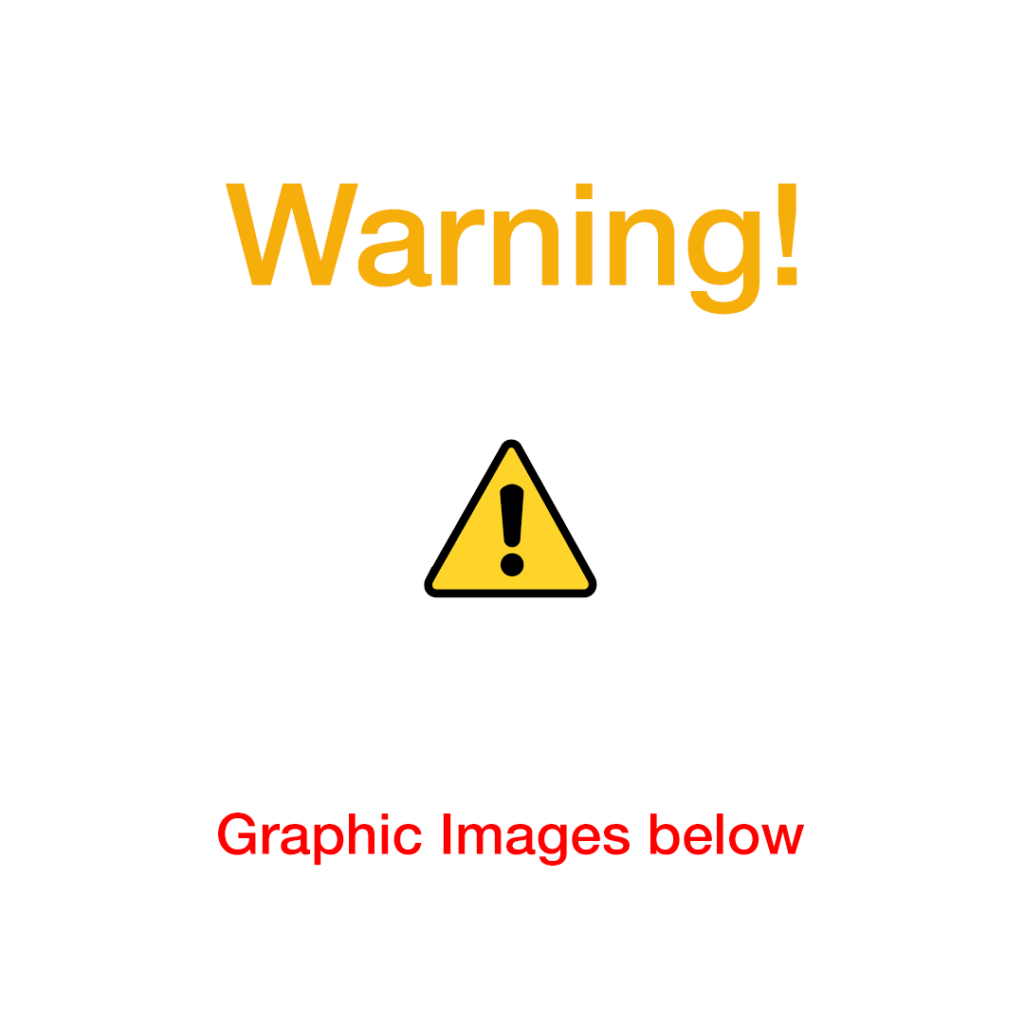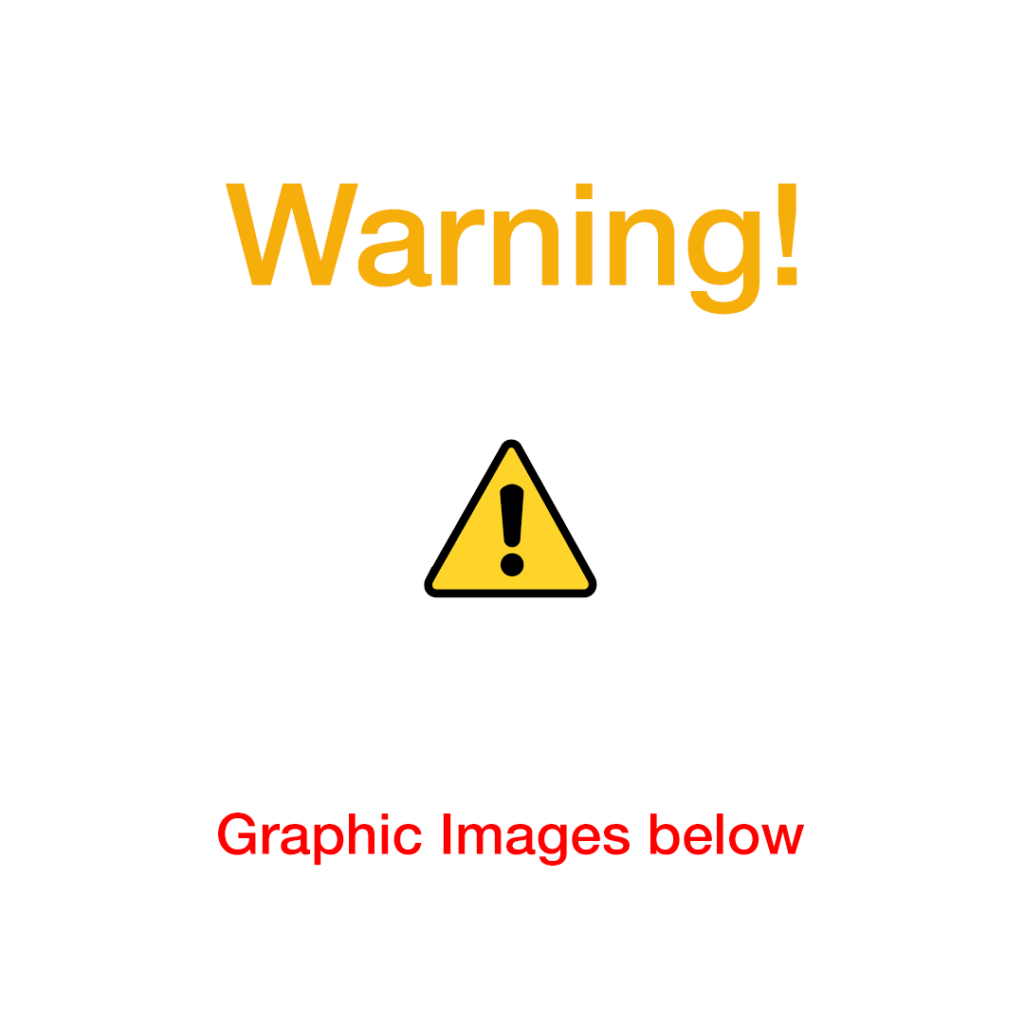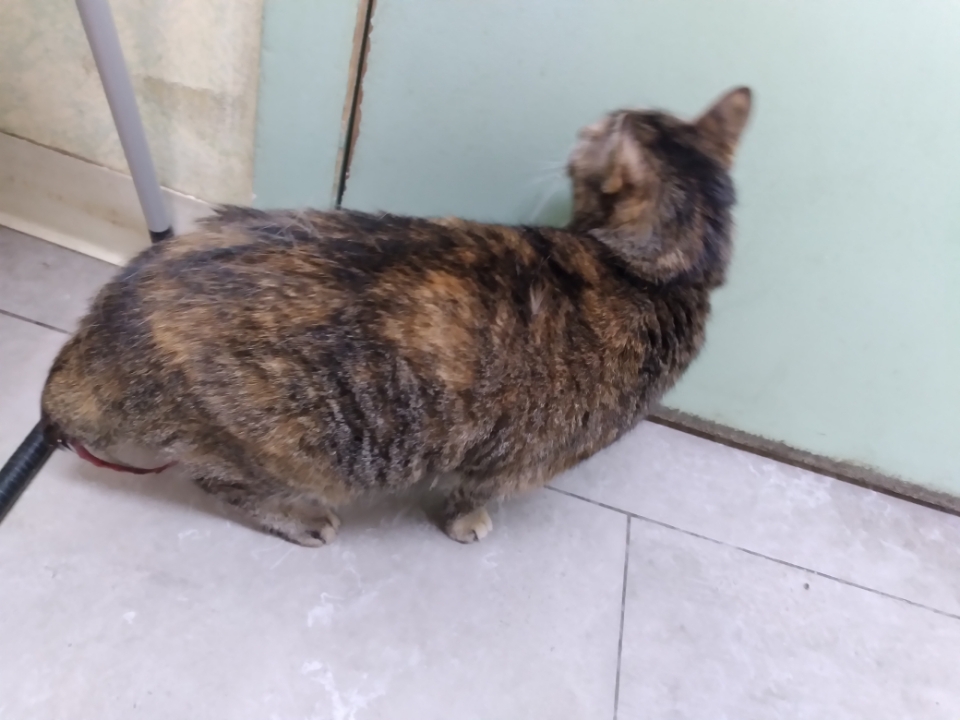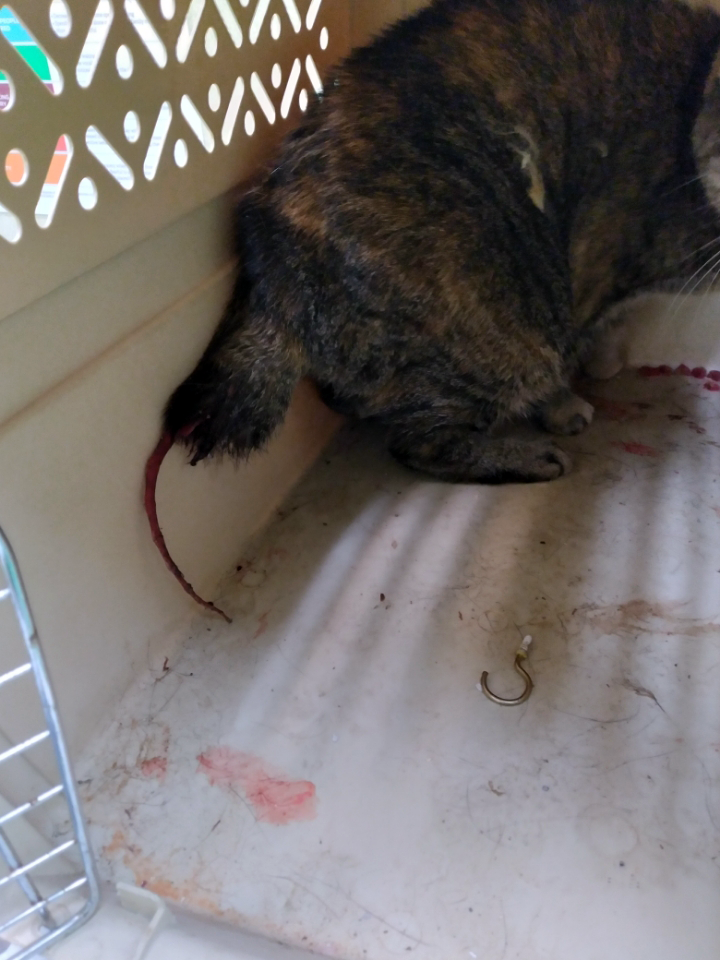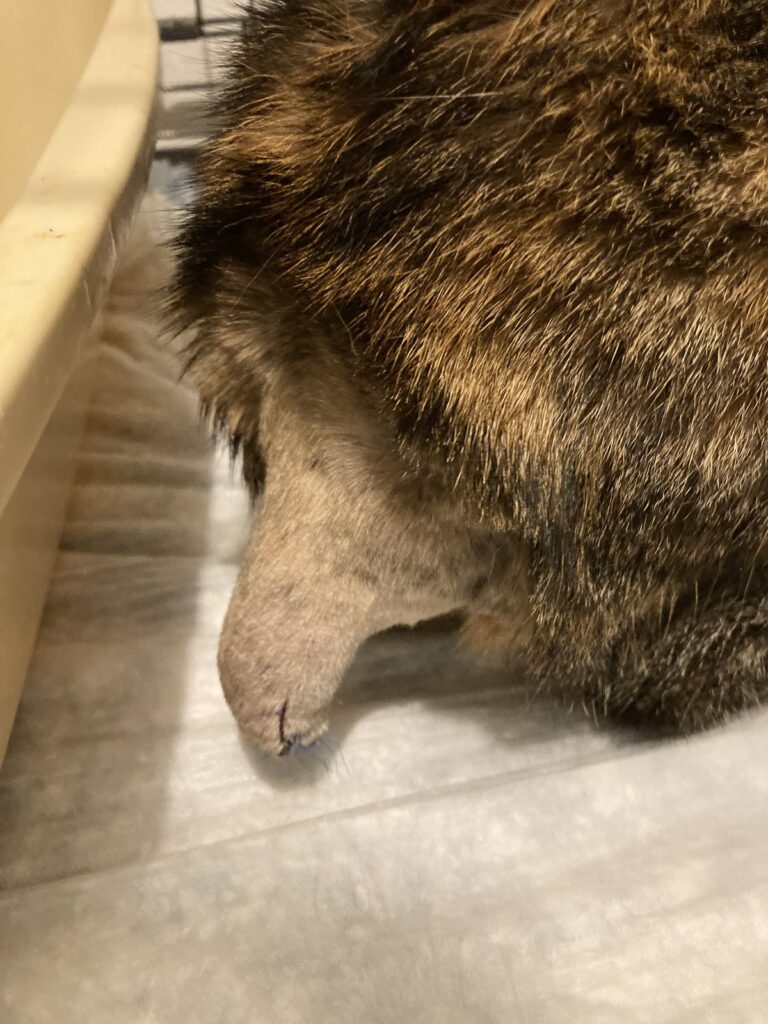 Please consider donating today. Every bit helps!