A Dynamic Duo of beautiful, super loving and outgoing lap warmers. You will never be cold again!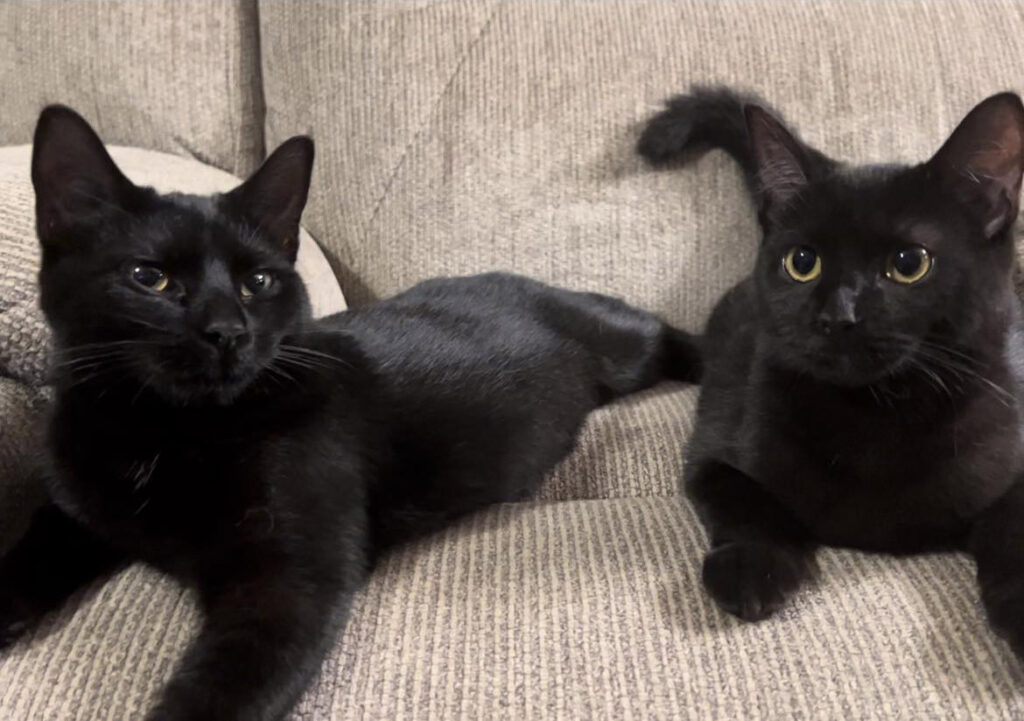 Meet the dynamic duo of feline elegance and charm – Cagney & Lacey. These two matching black female kittens are sleek and stunning with lovely soft fur. They are the perfect blend of friendliness, playfulness, beauty, and affection. While not bonded, they are dear friends, and they complement each other beautifully, making them an ideal pair for adoption.
LACEY
Lacey is very cuddly and not shy at all. Anyone who comes into the house is a new friend to say Hi to. She does not hide. She doesn't even mind the vacuum very much! She is curious about boxes and new toys and new animals. She enjoys playing with other cats. She's quite outgoing.

Foster Family
Lacey is a sweet, mellow kitten who loves to cuddle and fall asleep on or next to her people. She purrs easily and is nicknamed "kitty soft paws" because she rarely uses her claws. She is very social and doesn't hide from visitors. Like any kitten, she also likes to play but follows up any play sessions with epic naps. She likes to sleep in bed at night and she is as soft as silk!

Foster Family

Lacey's favorite activities are sleeping and cuddling with people!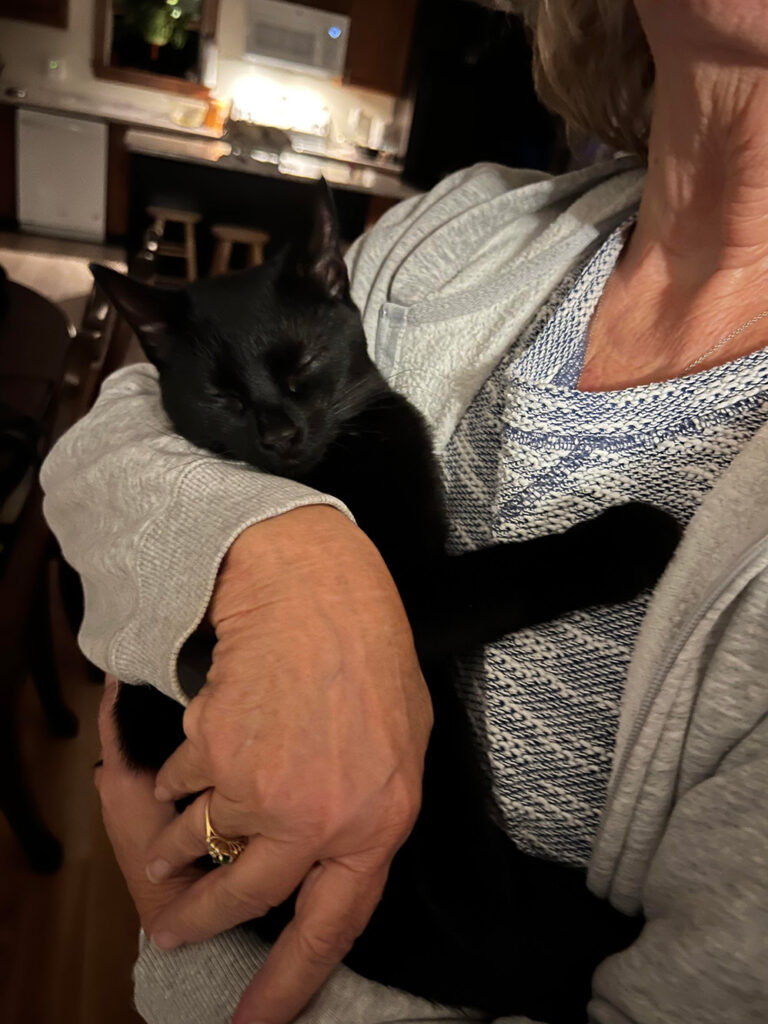 Her preferred sleeping spot is on our arms or a lap.

Foster Family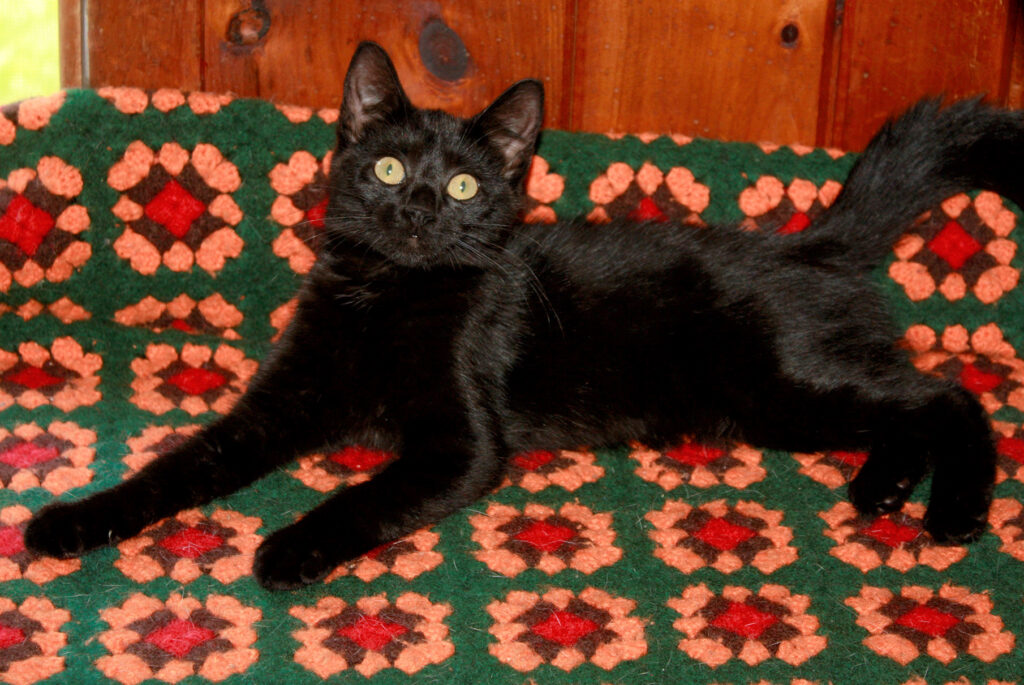 CAGNEY
Cagney is very cuddly and not at all shy. She does enjoy independence, but anyone that comes into the house is a new friend. She does not hide at all. She is interested in meeting new animals and she loves new toys and boxes. She enjoys playing with other cats. She is very curious and likes peek-a-boo places!

Foster Family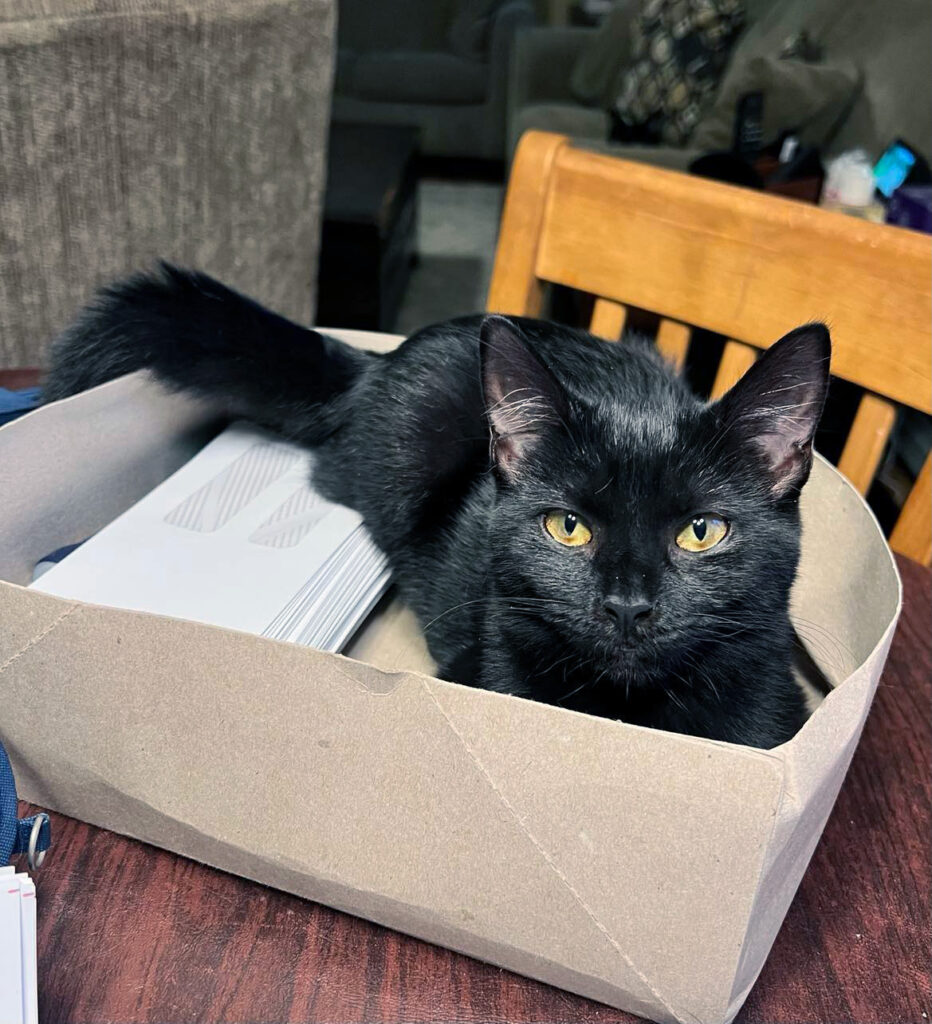 Cagney, like Lacey, loves to sleep and get pets!
Cagney is a sweet, mellow kitten who has a very loud purr motor! She loves to be pet and her purr can be heard several seats over! She has an independent streak but never runs from people and is curious about the goings on in the house. She rarely uses her claws. Like any kitten, she likes to play and is not opposed to wrestling with other cats, but usually turns wrestling into bathtime! She is incredibly soft, sweet, and full of love!

Foster Family
Cagney is a connoisseur of a good nap! When it is time to relax, her favorite sleep spots are the top of the cat tower, or happily sitting next to a person (touching a hip or arm) or on a lap.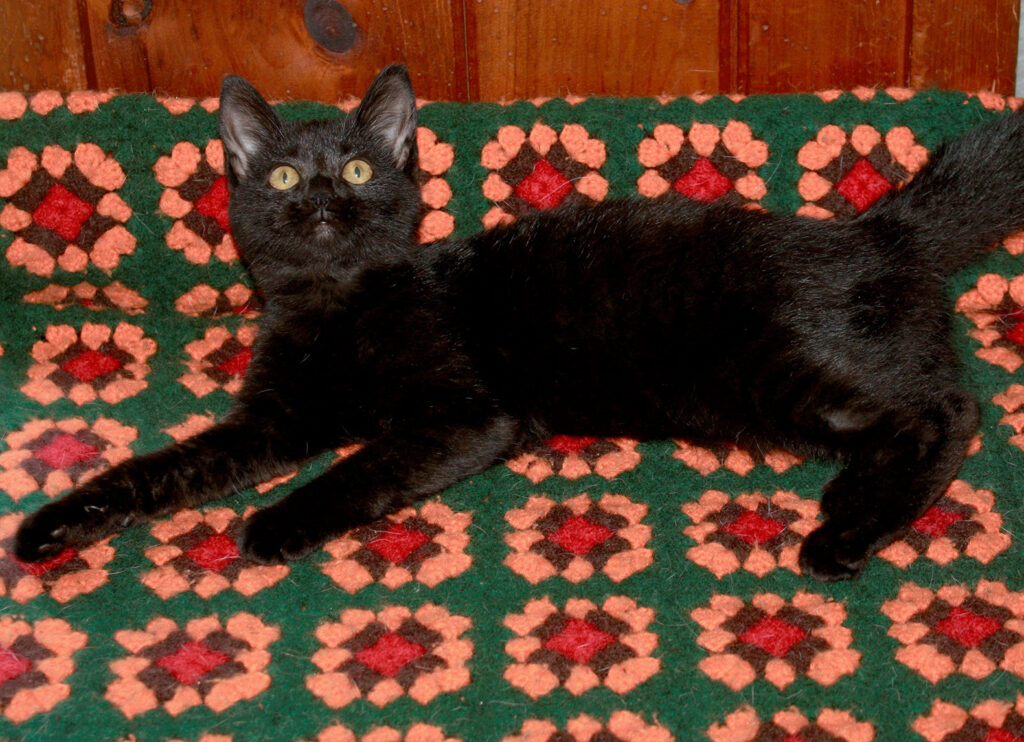 ---
We estimate Cagney and Lacey were born in early to mid-April. They were found together under a porch. They have been spayed, microchipped and given age-appropriate vaccines. They tested negative (good) for FeLV and FIV. They are ready for their Forever Family!!
When it comes to litter training, Cagney & Lacey set the standard. They effortlessly adapt to new litter boxes and environments, a trait that was perfectly showcased when they eagerly embraced a new litter robot. Bathroom concerns are simply nonexistent with these girls, adding to their stress-free and easygoing demeanor.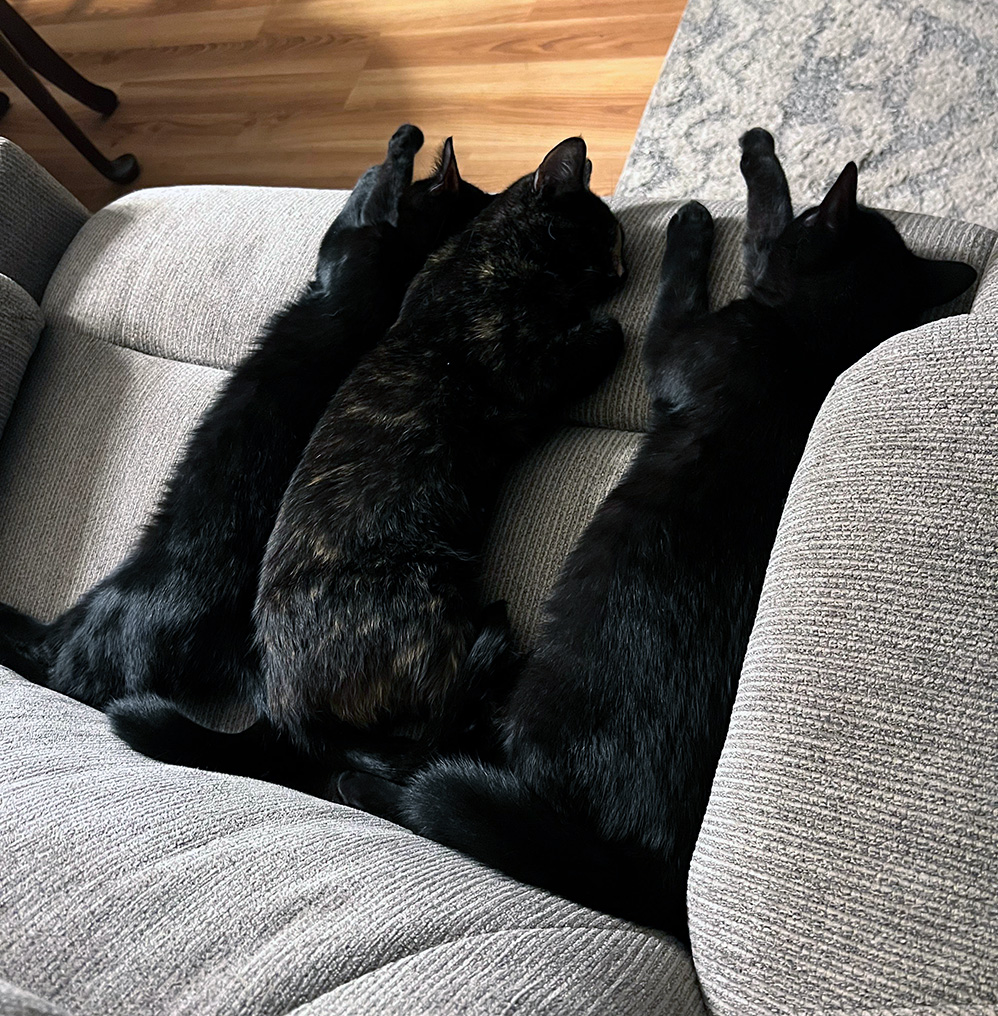 Cagney & Lacey have good rapport with both cats and (gentle) dogs. Even though there are no young children in their current environment, their Foster Family has no concerns. These two kittens enjoy Greenies treats, and their favorite toys include soft little balls and toy mice, which they chase and pounce on with enthusiasm.
Cagney and Lacey would love to find a person or family who wants to cuddle and give them both plenty of attention! If you have a cold lap, they can help! They would be happy to have other fur friends as well and would like to be welcomed into the bed at night for cuddles. Lacey loves to vary sleeping with her people and her fur siblings. It's really cute!
If this duo sounds like the pair for your family, please fill out an adoption application below and put their names on top!
---
Interested in giving a cat a loving Forever Family? Please fill out an Adoption Application. To place a cat on hold, a $50 deposit fee is required. Cats can be placed on hold after your Adoption Application has been approved.
Learn more about The Feline Connection's adoption policies and procedures on our Adopt page.