Rutland, VT
Committed to snuggling with humans, BFF kittens are loving, affectionate, active, and playful.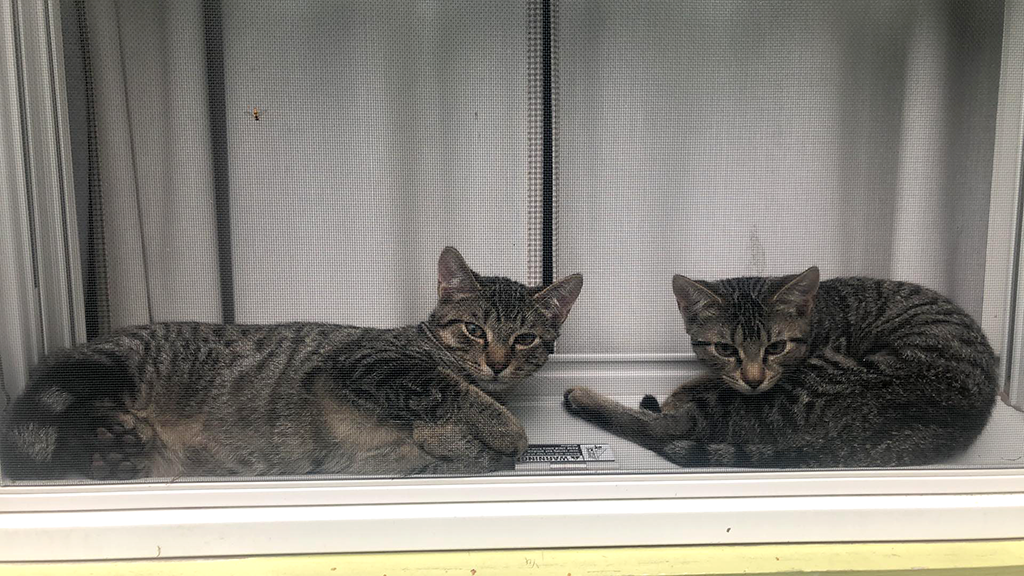 The Feline Connection has a special pair of kittens who are ready for their forever home!
Chester (male) and Sylvester (female) choose to hang out and sleep and play together all the time, so they would love to be adopted together, but we think they would also be fine if they were separated. They are both friendly and active and playful. Both are fine with kids who treat them gently, but they don't have any dog experience.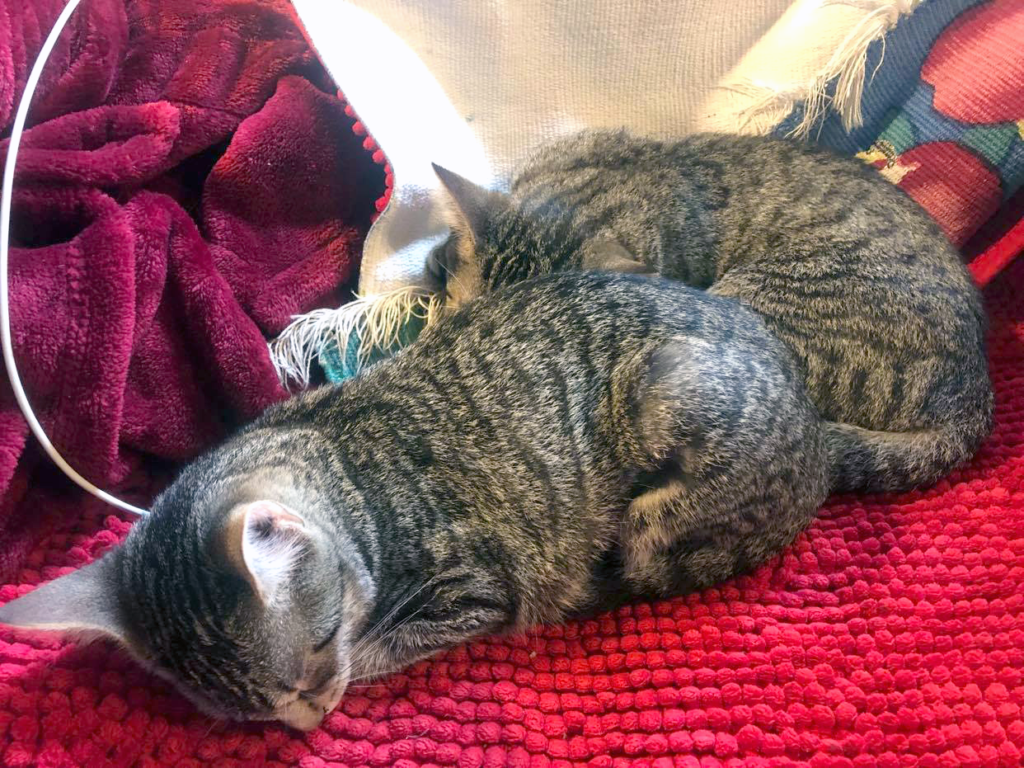 Chester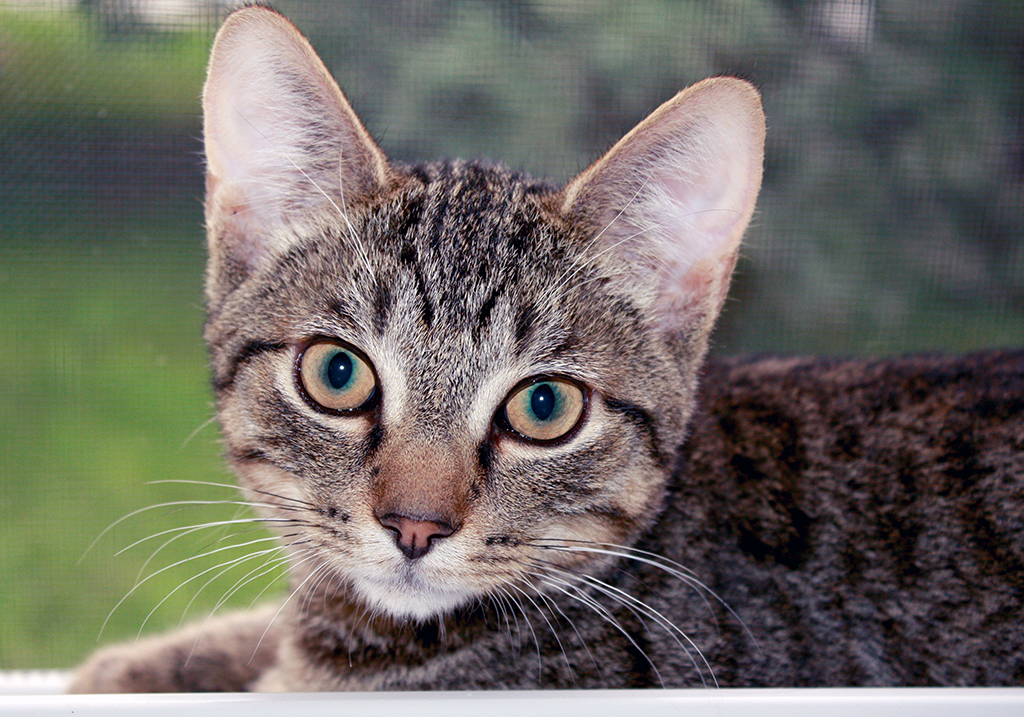 Chester is cuddly when he's ready to settle down and sleep, but the rest of the time he is on the go. He's an active fellow who likes to wrestle with his sister and tear back and forth through the house. His favorite toys are little pieces of plastic that he has knocked onto the floor, like a pen cap or a wire nut, which he will chase across the floor for hours. Another favorite toy is a human hand or foot, which he will stalk and tackle, though only very gently. He likes to sleep on your chest, if it's available, and if not, your legs will do. He also likes his sister's company for naps, and he loves a sunny window.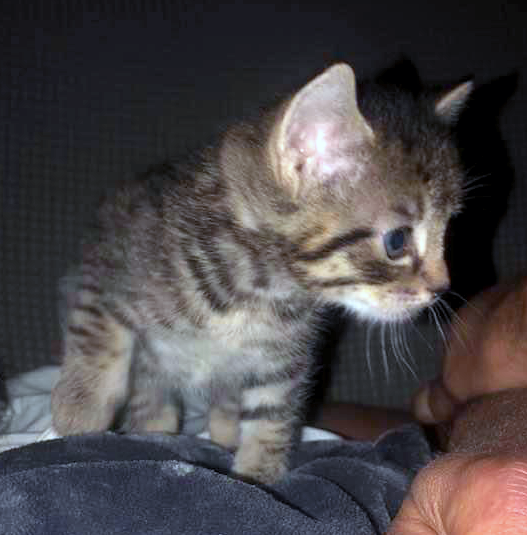 Sylvester
Sylvester is one who will seek you out for a cuddle. If you are sitting down, you will hear her purr as she comes for your lap and your attention. Her favorite toys are the pencil that you're writing with, or her brother's tail. She loves a chase game with her brother, and they are a comedy team with their antics. Her favorite places to sleep—besides your lap—are on your pillow next to your head, or on the book or screen you might otherwise want to look at if there weren't a deliciously purring kitty there.
Chester and Sylvester are neutered and spayed, respectively. Their mom tested negative for FIV and FeLV. At adoption time they will have age-appropriate FVRCP and rabies vaccinations. Both kittens have a microchip. They were born April 23, 2021, at a TFC foster home to a feral mom cat from one of the barns where TFC has ongoing sterilization/TNR.
If you are interested in adopting this playful pair, submit an Adoption Application below!
---
Interested in giving a cat a loving Forever Family? Please fill out an Adoption Application. To place a cat on hold, a $50 deposit fee is required. Cats can be placed on hold after your Adoption Application has been approved.
Learn more about The Feline Connection's adoption policies and procedures on our Adopt page.
Learn more about The Feline Connection's adoption policies and procedures on our Adopt page.