Available for Adoption, Rutland VT
Adventurous, Friendly, Curious, playful, and beautiful Bonded micro-panthers are looking for a Family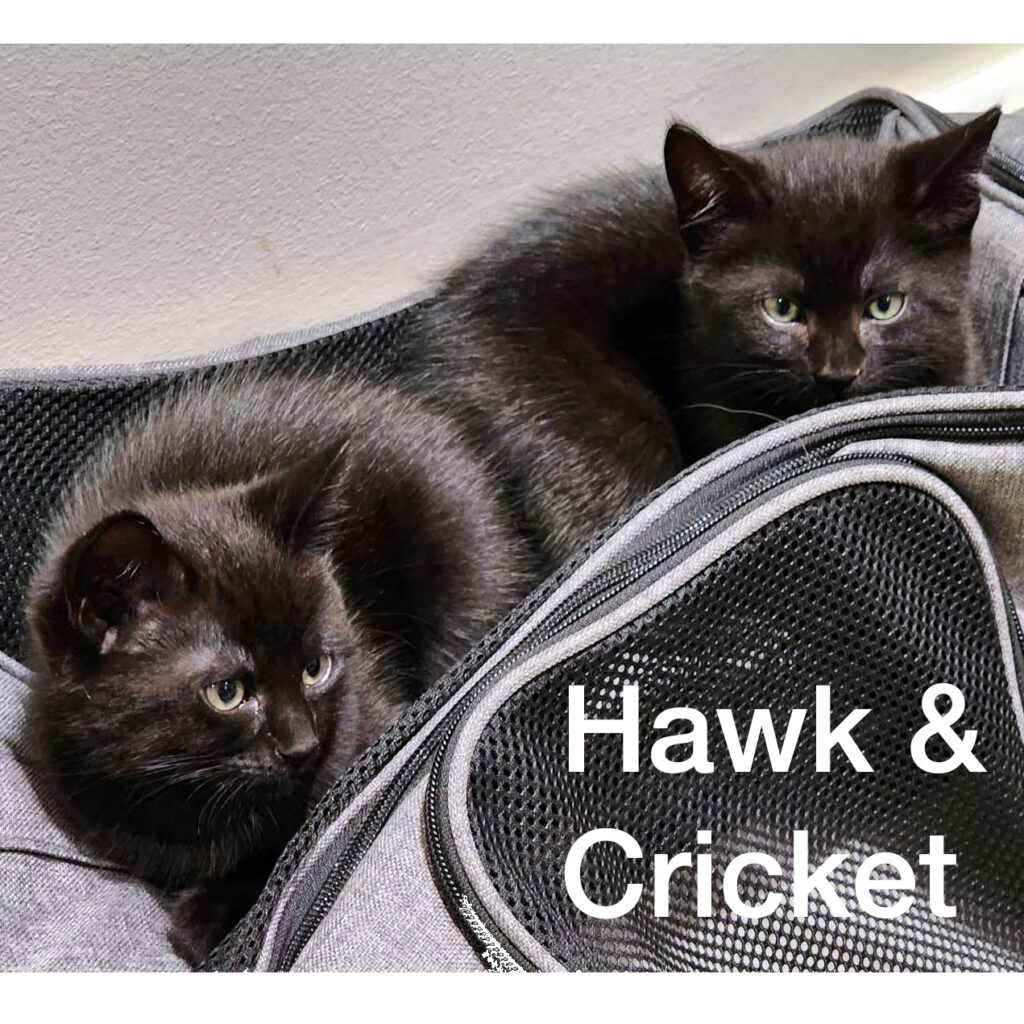 These two beautiful black kittens are friendly and affectionate. And, being kittens, they are very playful and fun. They are completely bonded and love to hang out, play and sleep together. Cricket is an independent, curious and bold female kitten and Hawk is a budding lap cat who loves his snuggle time. The only way we have of telling them apart is the three white hairs on Chricket's chest. Otherwise, they are nearly identical.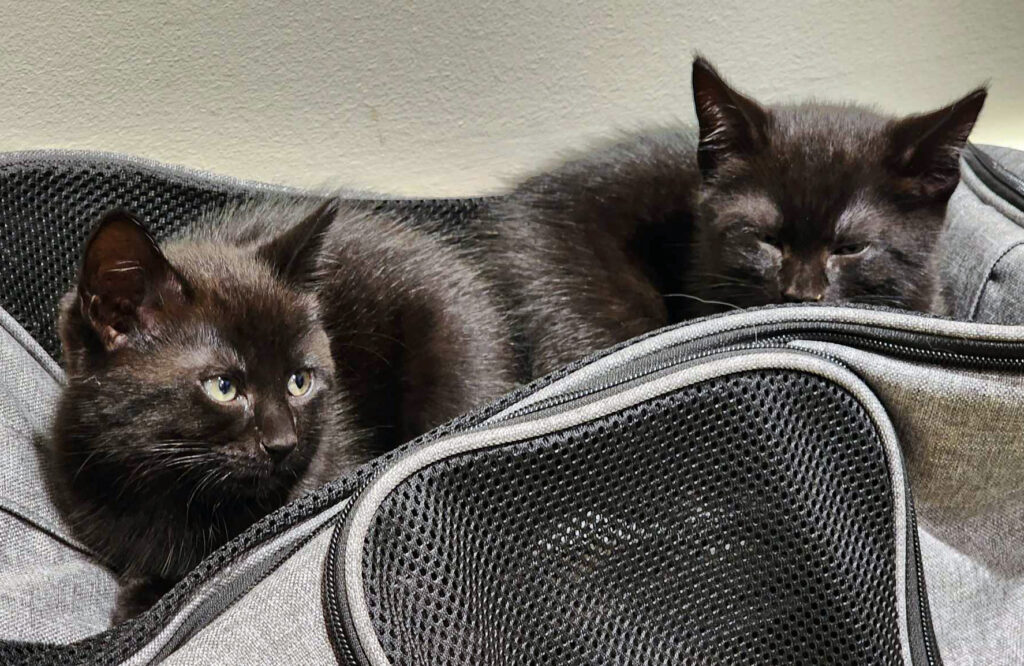 They were born in foster care on April 24th, 2023, and socialized from day one. They have been Spayed & Neutered, microchipped and given age-appropriate vaccines. Their mom Owl, who is semi-feral, tested negative for FeLV and FIV, so they are considered negative. They are ready to go to their new Family!
Their brother Moose is also looking for a Forever Family–just in case you are looking for three!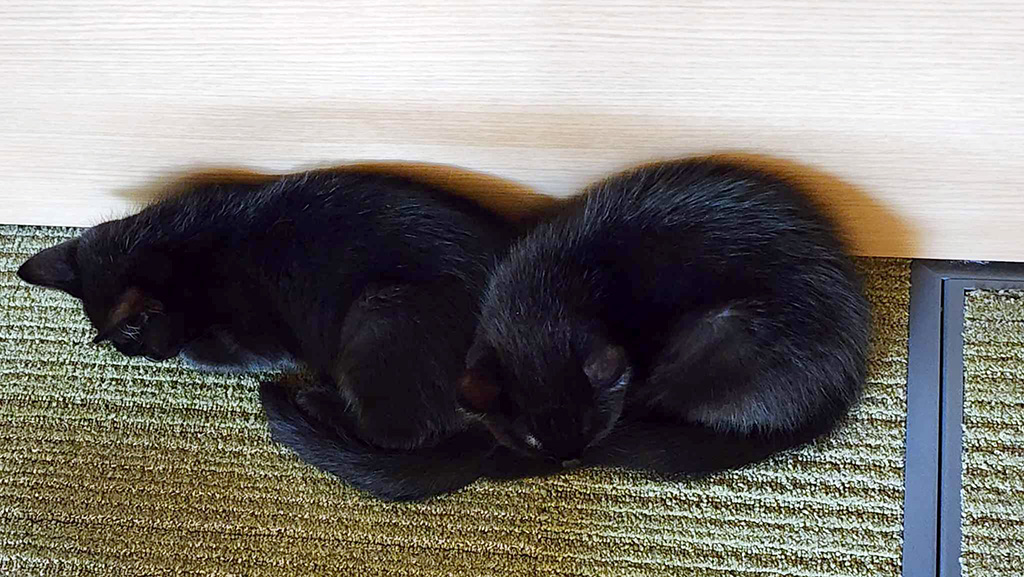 Cricket
Crickwet is a beautiful girl with a bold independent streak. She will get up on the couch next to you for pets and love, but she does not like to be carried around. She loves string toys and is coming to enjoy bell balls as well. Cricket is as adventurous as they come. She isn't afraid to explore new places. She was raised with other cats and dogs and has had exposure to kids. Cricket is a high-energy kitty and would do best in a home with room to run. In addition to those three white hairs, she is also a little bit softer than Hawk.
Hawk
Hawk's name fits his personality. He likes to be perched up high where he can observe the world around him, but he also loves his tunnels. He isn't opposed to some snuggle time after he's burned up some energy. He enjoys chasing laser pointers. Hawk was raised with other cats and dogs and has had exposure to kids. As with any kitten, he loves it when his human plays with him plenty and challenges his "inquiring mind." Hawk is currently a little bit heavier than Cricket.
Do these two sound like a purrfect fit for your household? Got time to play with them and help them invent new games? Got lots of safe and cozy places that will sleep two? Great! Then they would like to you please fill out an Adoption Application and put their names on top!
---
Interested in giving a cat a loving Forever Family? Please fill out an Adoption Application. To place a cat on hold, a $50 deposit fee is required. Cats can be placed on hold after your Adoption Application has been approved.
Learn more about The Feline Connection's adoption policies and procedures on our Adopt page.