Available for Adoption, Rutland VT
Extra toes, short hair & long hair, boy & girl, outgoing & quiet, handsome & beautiful funny bonded siblings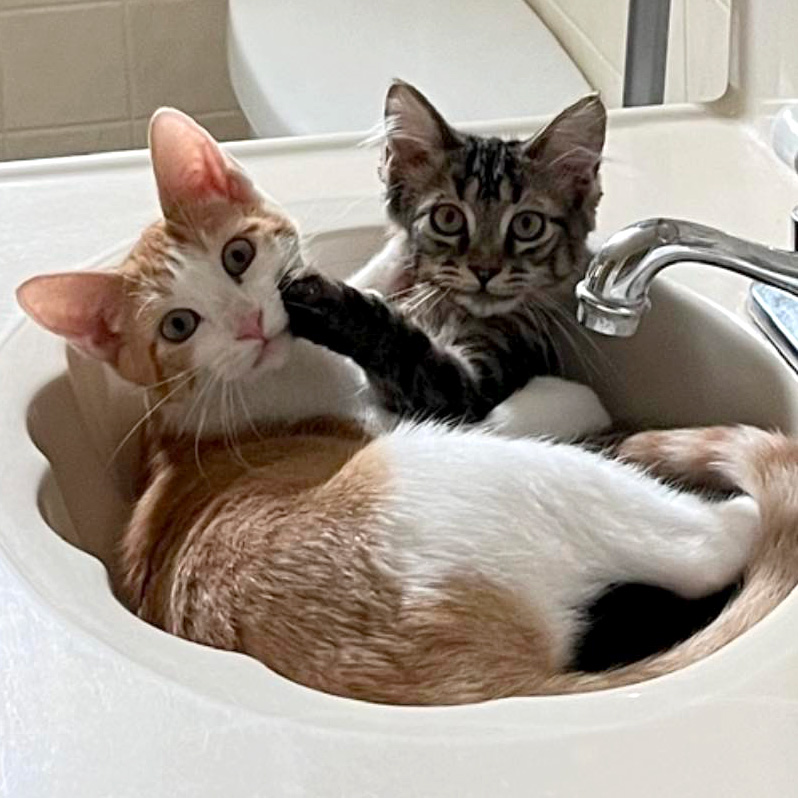 Dew and Flurry were rescued from the Weather group area together. They are bonded, and love hanging out together. Both are sweet and affectionate.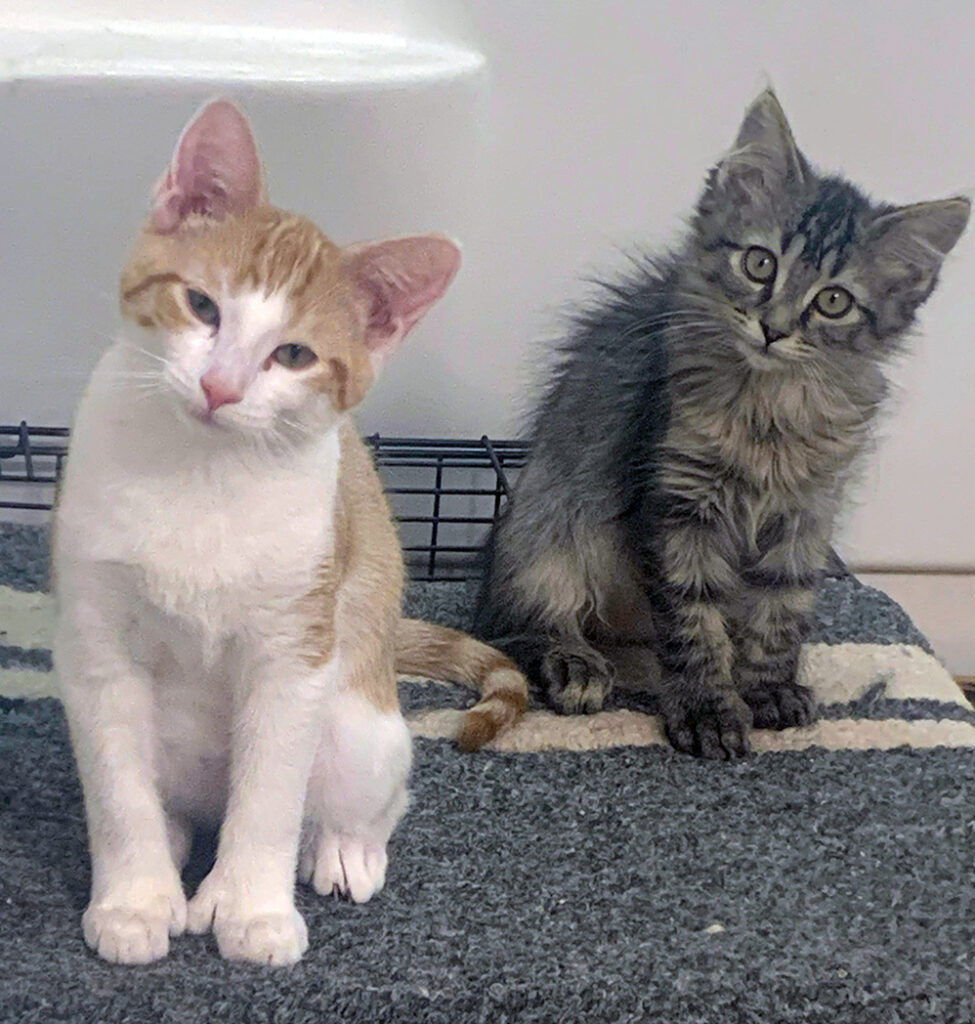 We estimate that Dew and Flurry were born in mid-May, 2023. They have been neutered and spayed, microchipped, and give age-appropriate vaccines. They tested negative for FeLV and FIV. They are ready to go to their Forever Family!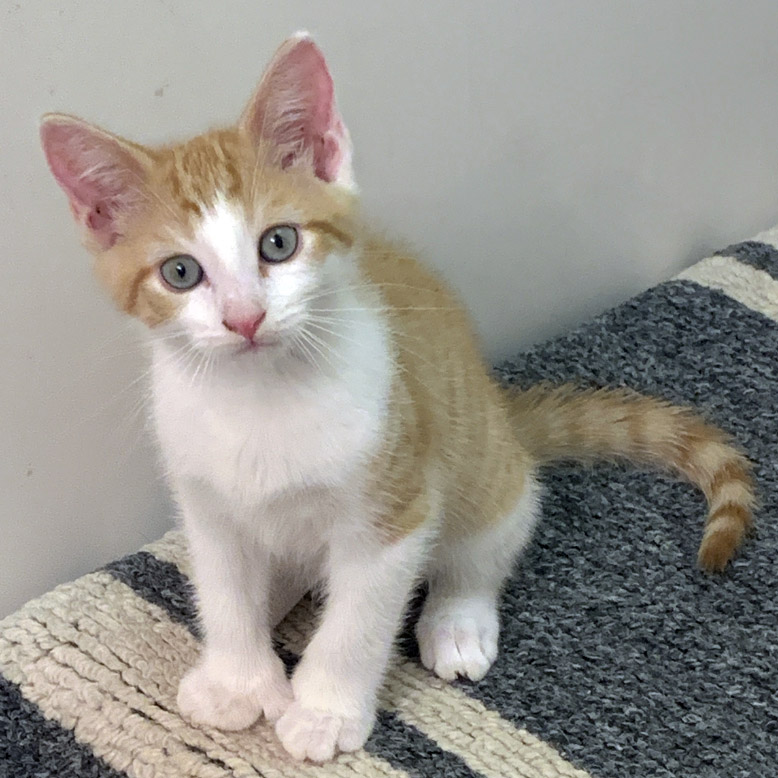 Dew: The Charming Gentleman
Dew is a handsome and sweet young lad, who, like his sister, boasts polydactyl front paws. His fur is a mix of orange tabby and white. Dew is independent, socialized, and always up for some playtime. He's a true people-loving kitten, and his purring starts the moment you pick him up. He loves being cradled in your arms. Dew enjoys playing with toy (balls with bells), wet food, and cherishes the company of his sister, Flurry.
Flurry: The Cautious Beauty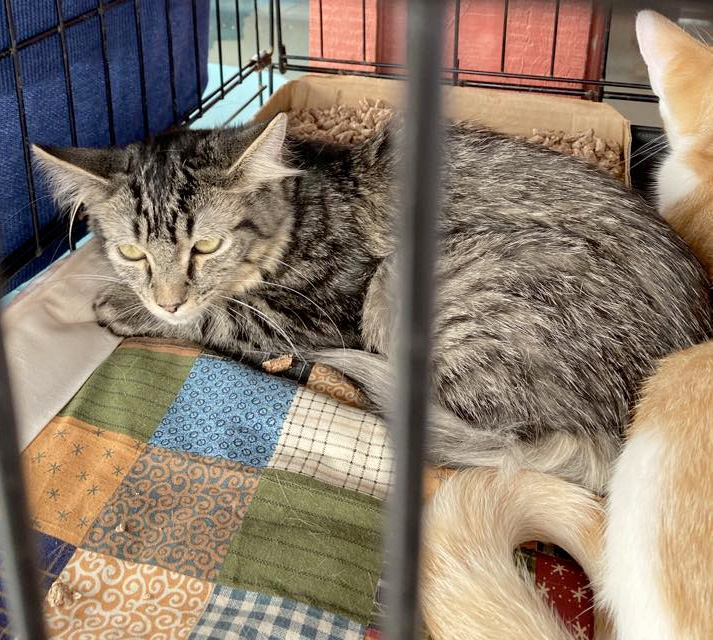 Flurry is a stunning long-haired kitten with polydactyl front paws. Her coat is soft and luxurious, and she has a beautiful tabby pattern. Though initially cautious, Flurry quickly warms up when given gentle attention and love. She's a delicate soul, and she's looking for a quiet home where she can find comfort and companionship. What sets Flurry apart is her strong bond with her brother, Dew; they are inseparable and are often found napping together, particularly in sinks. This sweet girl is the perfect addition to a family looking to welcome both Flurry and Dew into their hearts.
---
Together, Flurry and Dew make an unbeatable pair, and their love and bond are heartwarming. They share a special affinity for sleeping in sinks! If you're seeking a pair of kittens that will fill your life with love, laughter, and adorable sink-sleeping moments, look no further than Flurry and Dew. They are eagerly awaiting a forever home where they can thrive and make your days even more delightful. If these two sound right for your family, please fill out an adoption application below and put their names on top!
---
Interested in giving a cat a loving Forever Family? Please fill out an Adoption Application. To place a cat on hold, a $50 deposit fee is required. Cats can be placed on hold after your Adoption Application has been approved.
Learn more about The Feline Connection's adoption policies and procedures on our Adopt page.
Learn more about The Feline Connection's adoption policies and procedures on our Adopt page.