Available for Adoption, Rutland VT
Fun and affectionate brothers love to play and cuddle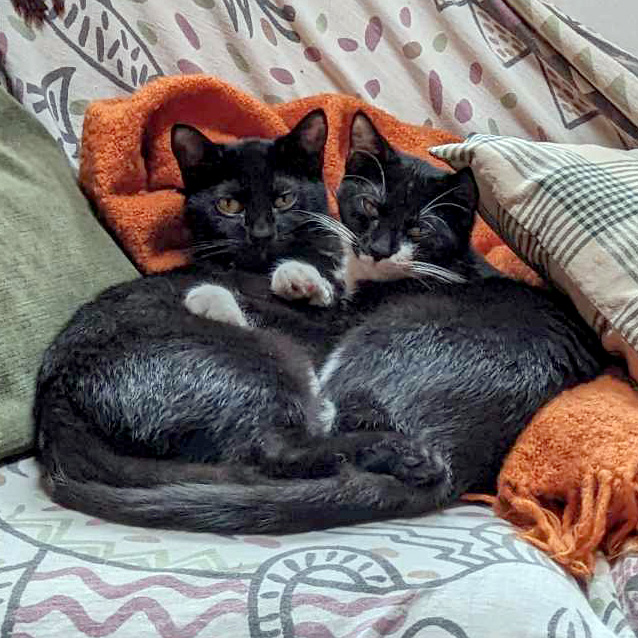 🐾 Meet the dynamic duo, Pizzetta and Fugazetta! 🐱 These two affectionate and adventurous brothers, rescued from a barn with their mom, are now ready for their forever home. Pizzetta, aka Pickle, is the epitome of curiosity and playful energy, mastering the art of gentle paw play and befriending well-behaved dogs and kids. Fugazetta, lovingly known as Peanut, is a picture of house panther elegance, initially reserved but blossoming into an affectionate companion who enjoys the occasional belly rub and playful antics with toys.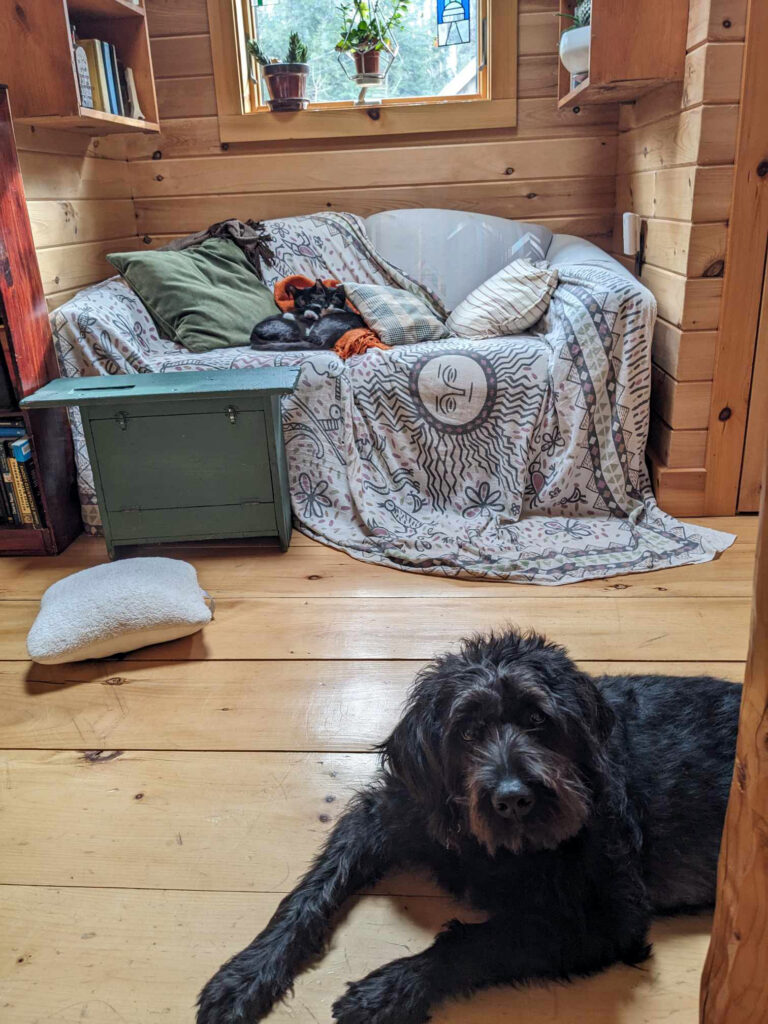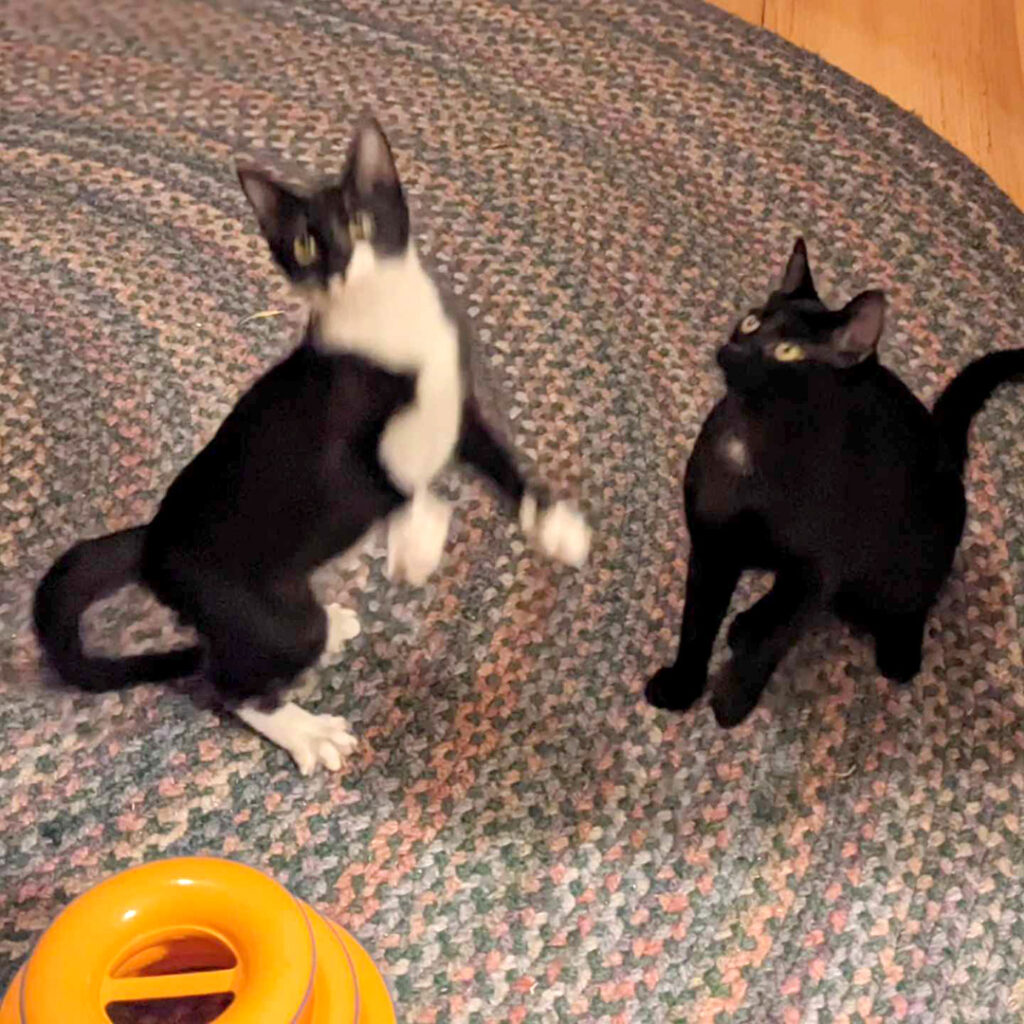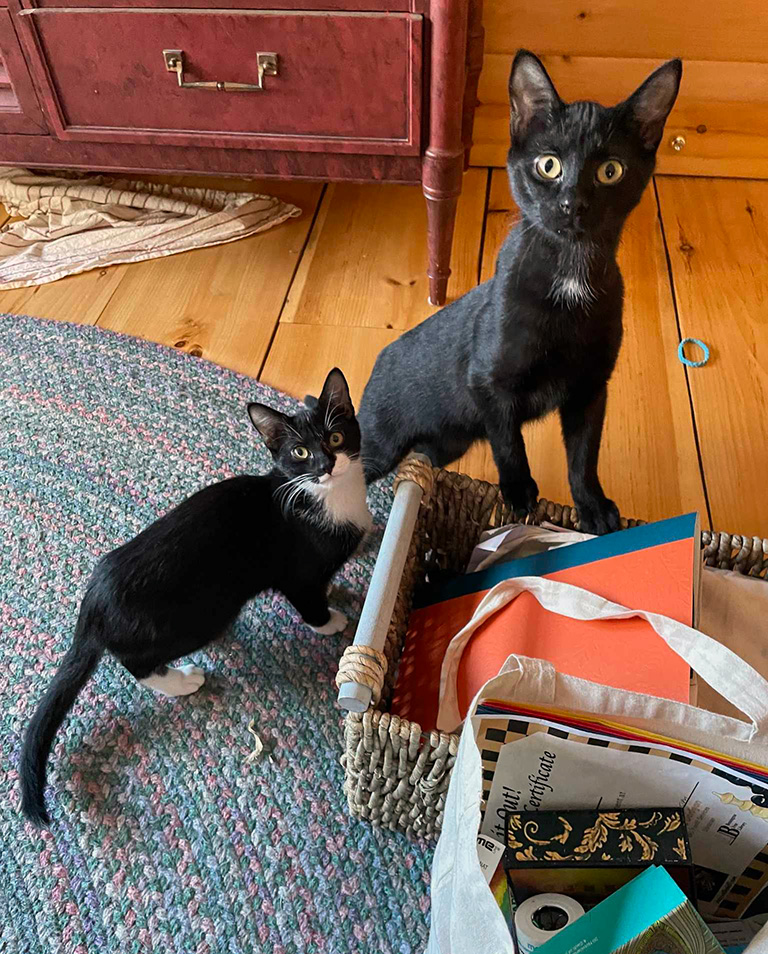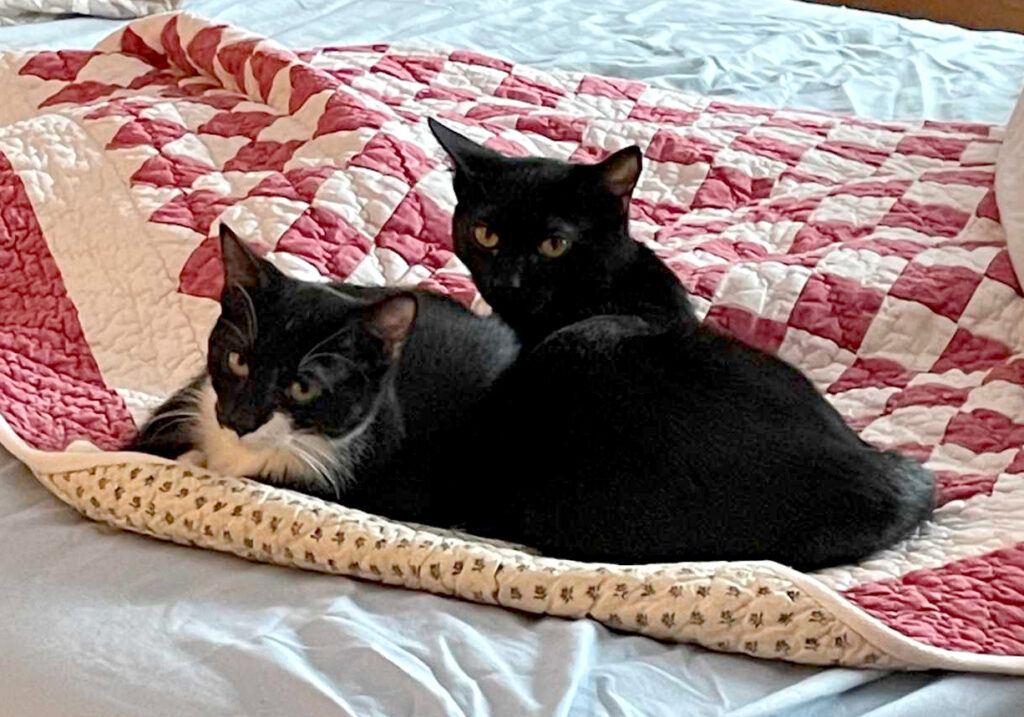 We estimate Fugazetta and Pizzette were born in late May 2023. The brothers are neutered, microchipped, and given age-appropriate vaccines. They tested negative for FeLV and FIV. They are ready to go home today!
---
Fugazette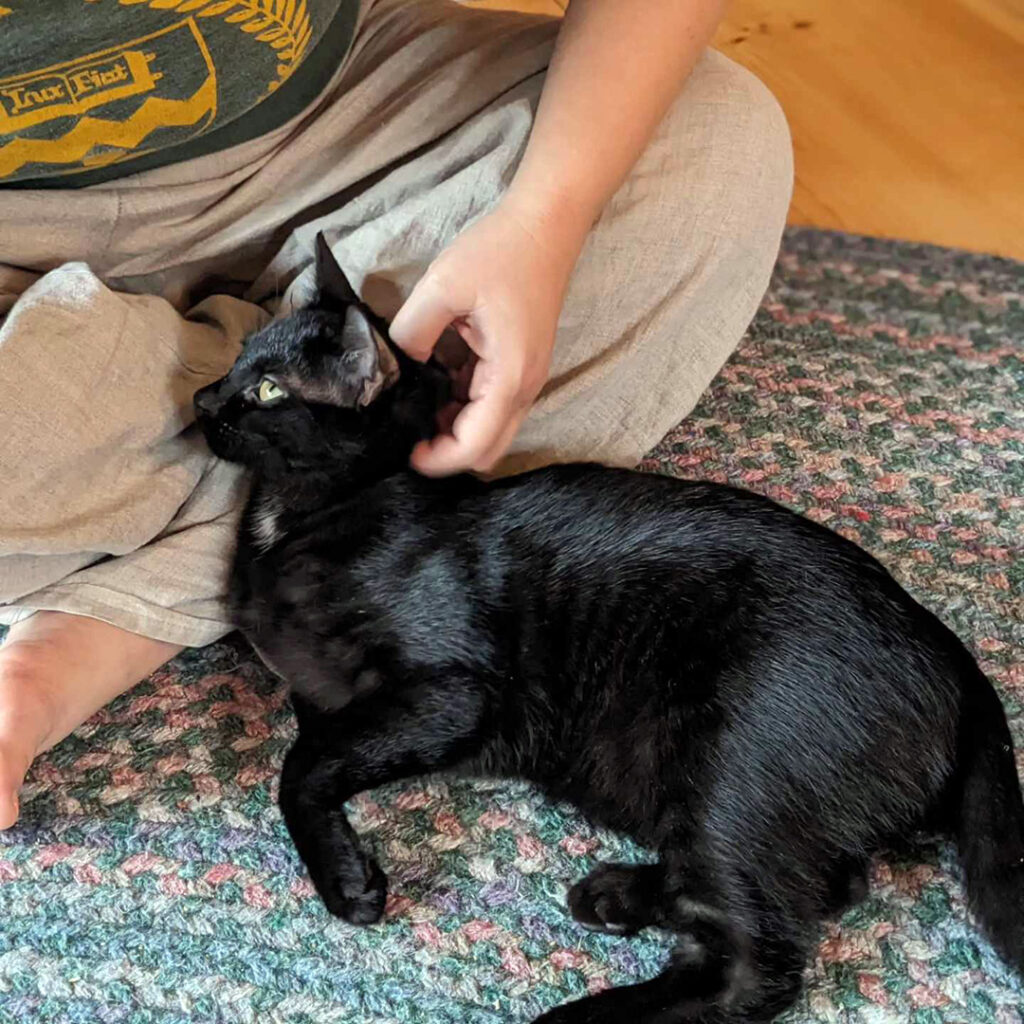 Fugazzeta/Peanut is a long elegant cat. He is a bit slow to warm up to strangers but once he does he is very affectionate and snuggly. He enjoys the occasional belly rub. He loves to play with the string toy and delights in running off with all sorts of other toys. He loves treats and will take them right from your hand (or the paw of a patient dog!) Peanut is excited to join a home with patient humans and animals to help him feel safe so he can play and snuggle.
Pizzette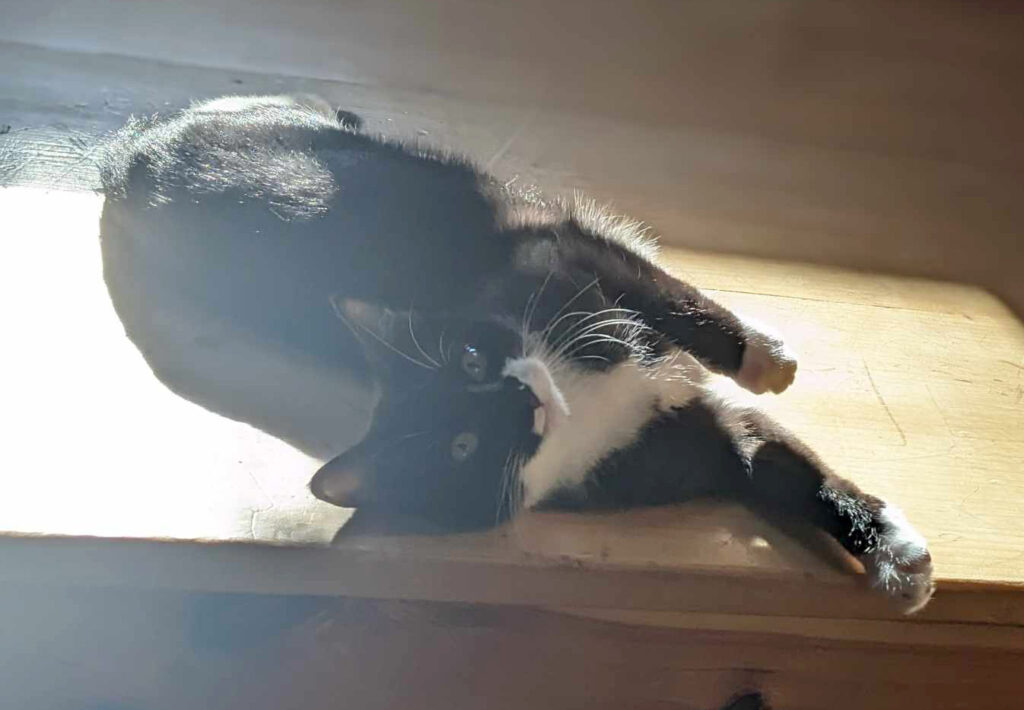 Pizzette/Pickle is very curious and adventurous. He loves to play with his brother and look out the window at whatever is happening. He loves playing with the string toy and chasing ball toys around. He is good at playing gently with his paws. He might be a little shy at first but will do anything for a treat and is a fast learner. He is ok being picked up for a short time but has too much kitten energy for sustained cuddles. He is brave around well-behaved dogs and children and will make friends with them if they are patient with him. He loves his brother but hasn't been introduced to other cats. Pickle will love to be part of your family!
---
They share a heartwarming friendship and would love to be adopted together, but their adaptable nature also makes them open to forming connections in a home with other furry friends. Bring these charming brothers into your Forever Family, and let the fun and snuggles begin! 🏡❤️ Interested? Please fill out an Adoption Application below and put their names on top!
---
Interested in giving a cat a loving Forever Family? Please fill out an Adoption Application. To place a cat on hold, a $50 deposit fee is required. Cats can be placed on hold after your Adoption Application has been approved.
Learn more about The Feline Connection's adoption policies and procedures on our Adopt page.