Rutland, VT
Super handsome bonded dudes see loving Forever Family that is not afraid of a friendly magician in the house!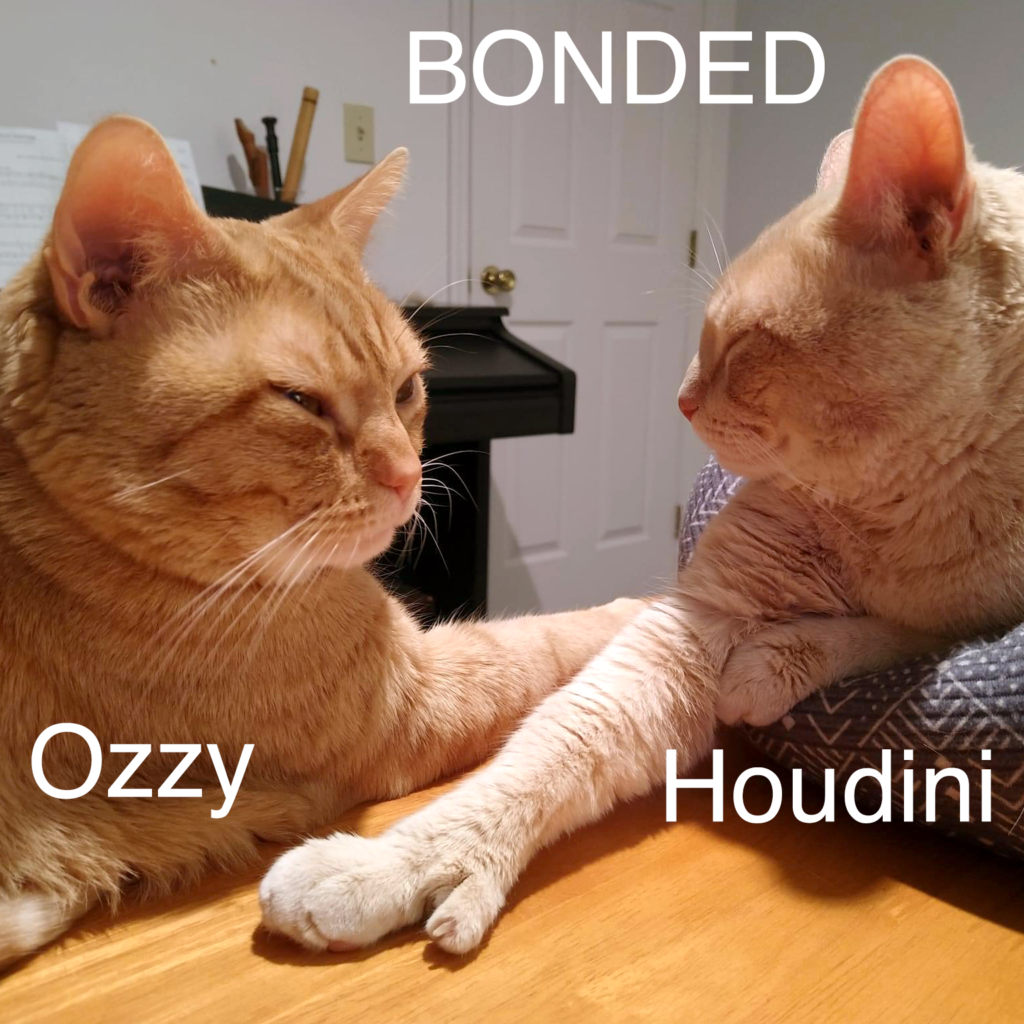 Friendly, affectionate, playful, loving and cautious describe Houdini and Ozzy. They quickly warmed up in their foster home and both get along great with the household kids. We believe these two dashing guys are bonded, and come as a pair. Houdini and Ozzy's person passed away unexpectedly and fortunately, they had an advocate who reached out to The Feline Connection for help. H &O are two friendly, loving boys who we believe have been pets all their lives.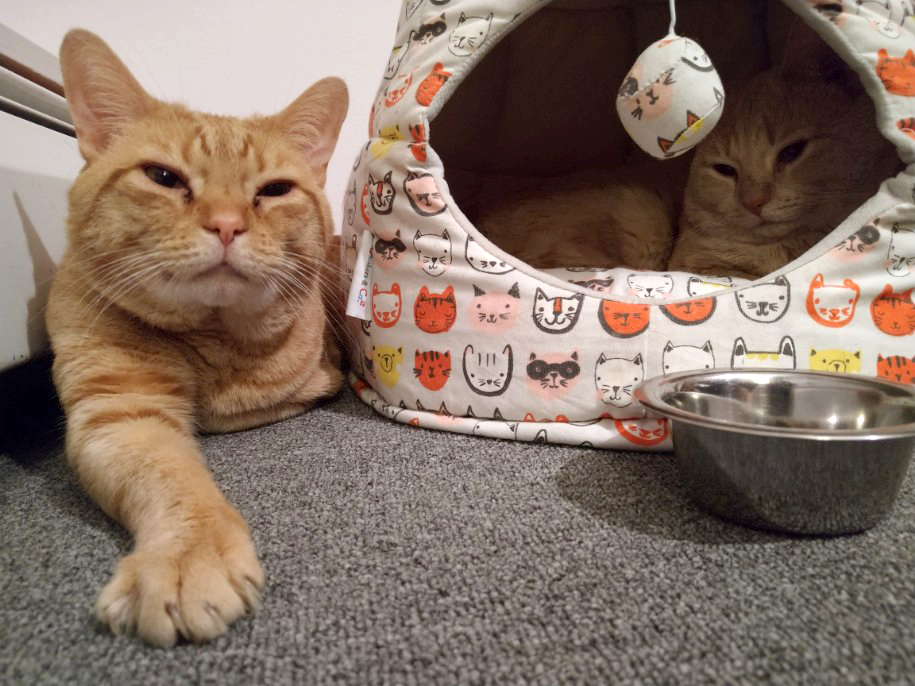 About Ozzy
Ozzy is a very handsome, dark orange striped kitty. On his first day in foster care, he would bury his head whenever he was approached; hence the name Ozzy (the Ostrich). Though very unsure at first, once we pet him and got his motor running, he eagerly came out for more scratches and love. Now that he's comfortable, he comes out to greet us, rubs up against our legs, and gives loving head butts. He is the more confident brother, and the first to try anything (while Houdini quietly waits and watches to see if the coast is clear!) A quiet fella, we have yet to hear him meow (even when we clipped his nails — he's such a good boy!). Ozzy likes to snuggle in laps and play with the fleece-on-a-stick toy. He is equally loveable and playful with our children, and has begun to sniff and peek under the door with curiosity at our dog (though they haven't been introduced.) He is a gem of a cat!

He's used to me now, and he'll roll over and let us rub his tummy. Super sweet, but anything new (new people, etc.) he's very scared and will hide.

Foster Family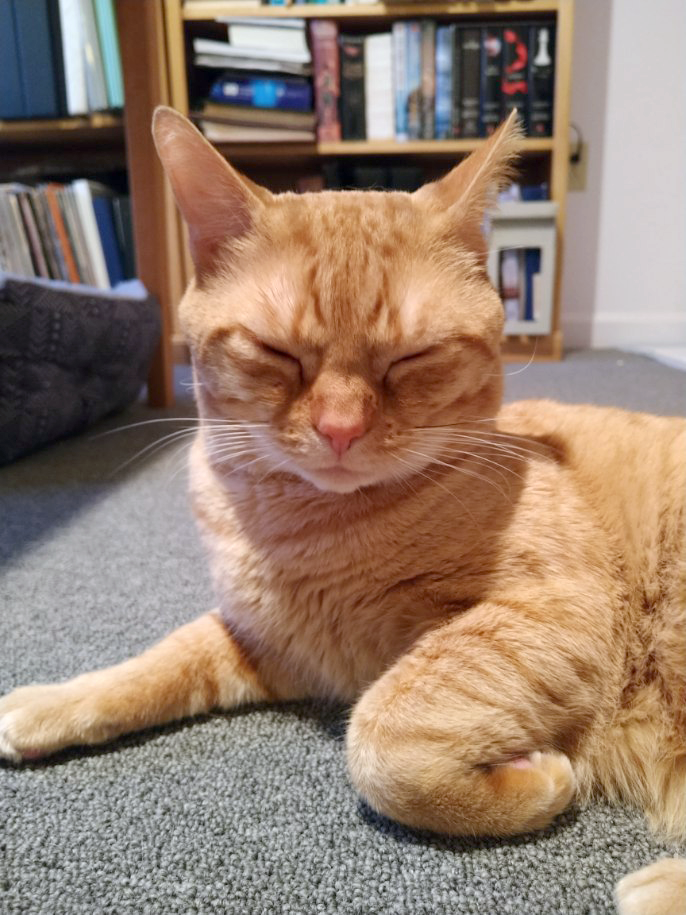 About Houdini
Houdini is a cream-colored cat with the softest coat. Like his brother, Ozzy, he is very quiet, cautious, and loveable. In his first days, he gave us quite a scare when we couldn't find him — tucked behind a row of books on a shelf with only one misplaced book to give us any clue! We gave him the name Houdini for his ability to seemingly disappear, only to find him under the cat bed, tucked between a wall and his bed, and of course his favorite spot, buried behind books on the shelf. Now that we've gained his trust in a new setting, he approaches us with snuggles and rubs, just like his brother. We discovered his favorite toy, a laser pointer; Houdini turns into a very playful and determined kitty. He has had experience with young children in our home, and is just as sweet for them. We do think that he would best thrive when kept with his brother, Ozzy; we joke that Ozzy is Houdini's support animal. 😉 They are almost always snuggled together, and Houdini waits for Ozzy to check things out (a new toy, a new person, etc.) before he joins in. He is truly a wonderful, family cat.

Foster Family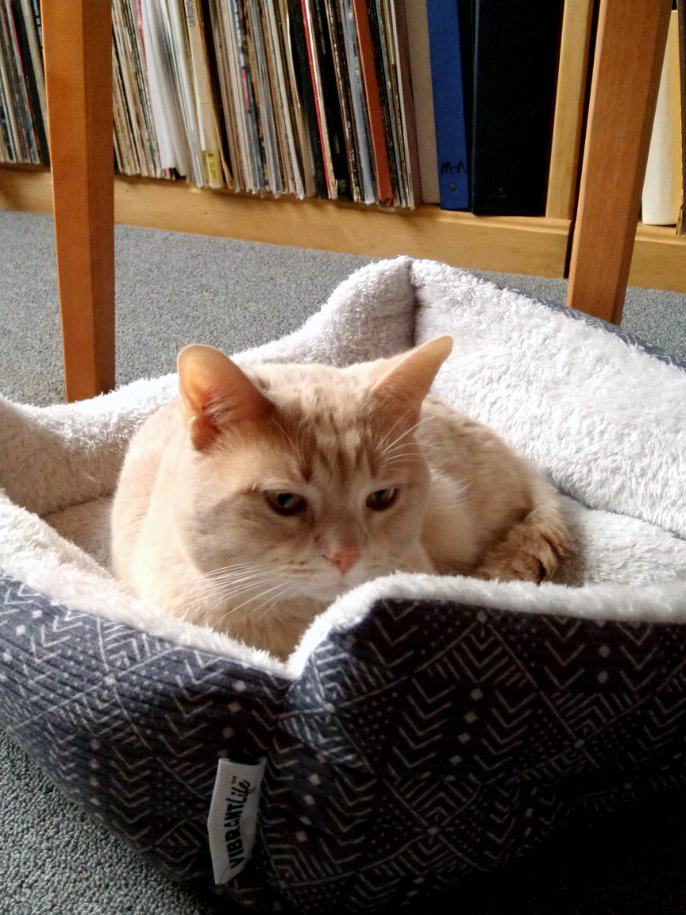 Houdini and Ozzy are about three years old males who have been neutered. They both tested negative for FeLV and FIV, and each one has a microchip.
Interested in giving these two guys a loving home full of playtime, bookshelves, warm spots in the sun, and tasty food? If so, please fill out an adoption application below and put their names at the top!
---
Interested in giving a cat a loving Forever Family? Please fill out an Adoption Application. To place a cat on hold, a $50 deposit fee is required. Cats can be placed on hold after your Adoption Application has been approved.
Learn more about The Feline Connection's adoption policies and procedures on our Adopt page.
Learn more about The Feline Connection's adoption policies and procedures on our Adopt page.