The Hardware Kittens
Adopted September 2, 2019, together! Yay!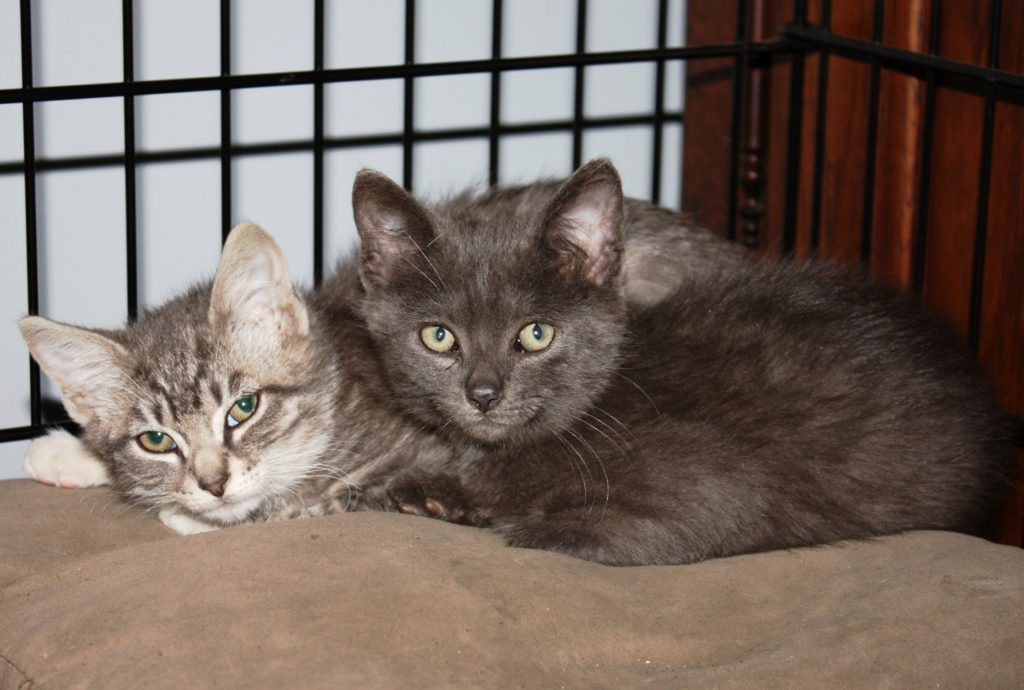 These playful and friendly kittens were rescued with their mom at a local Rutland hardware store. The store contacted us to give them a better life. These little cuties have been with us a few weeks, and luckily we were contacted early enough that they quickly discovered their inner house-tiger and house-panther.
Nuts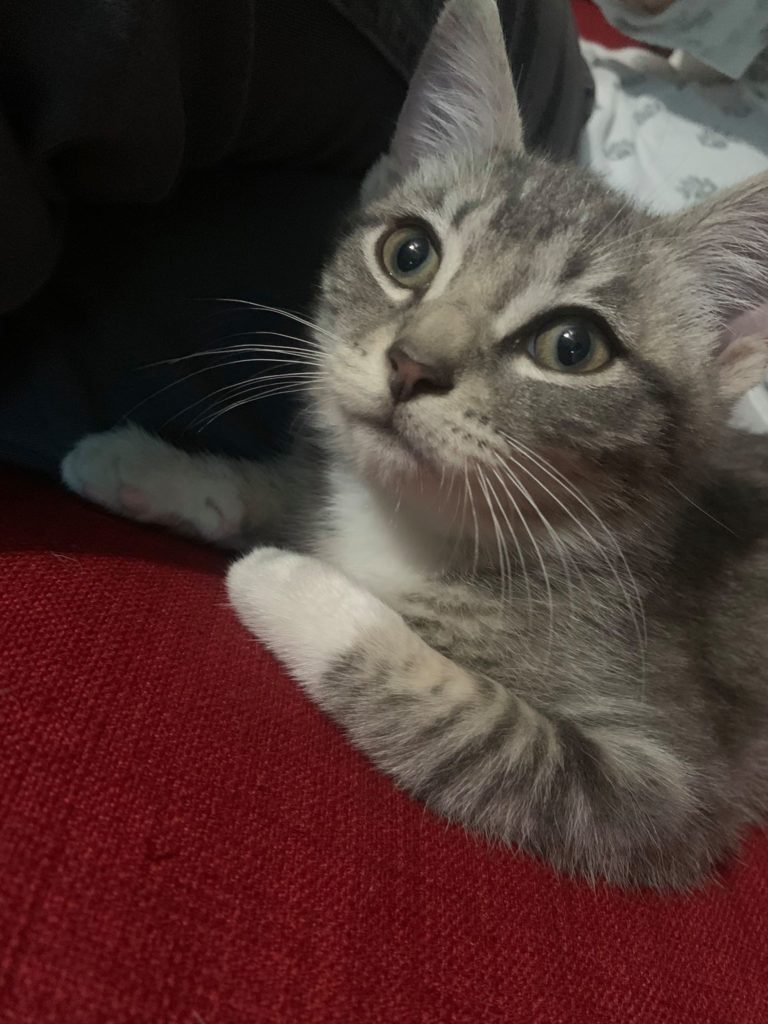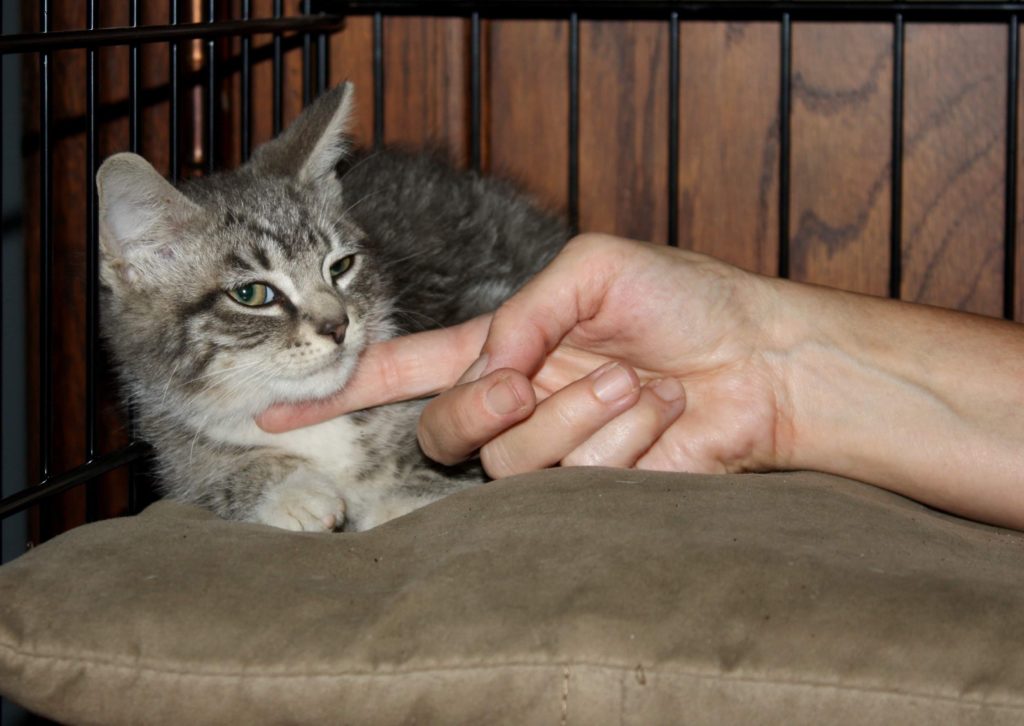 His name is fitting (pun intended). He loves to be cuddled in your lap, but he does not like to be picked up–yet! He does not purr but he does give kisses. Playful with his brother. Needs some time and attention to learn to play with people.
Bolts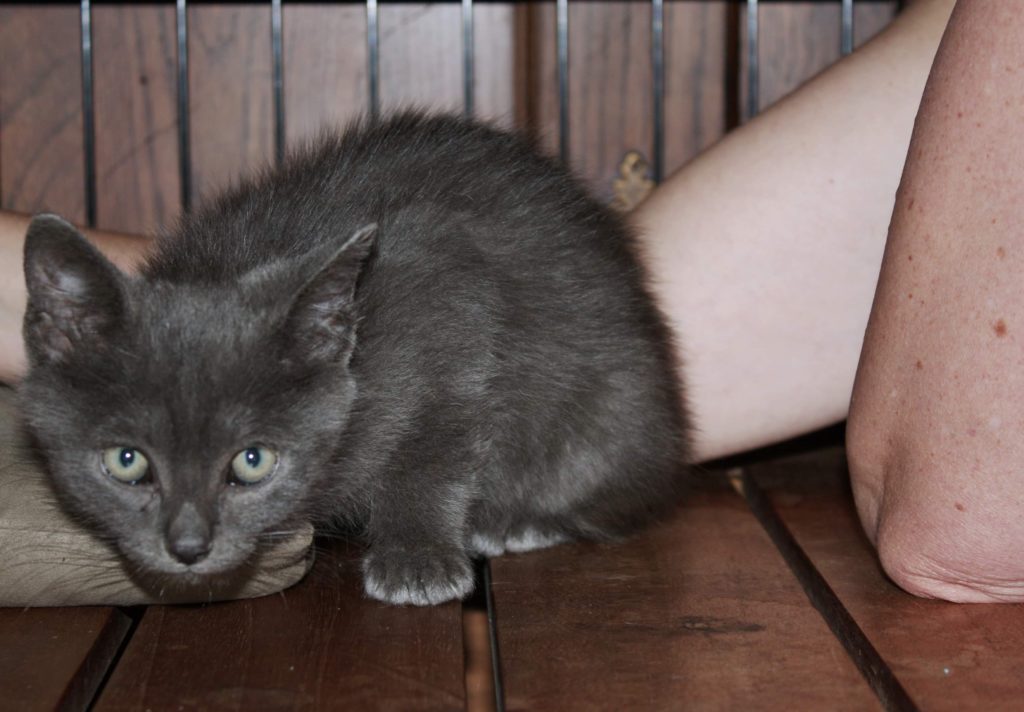 Bolts is a champion purring machine. He is VERY people-oriented and will start up his rumble as soon as someone even walks into the room. He also loves to cuddle but is adventurous and wants to explore.
---
Nuts & Bolts have had FVRCP#1 and have been treated for Fleas, Ear Mites, and common parasites. We also rescued their mom, who tested negative (good) for FeLV, FIV, and Heartworm. Both kittens have been neutered and have or will have a microchip at adoption.
These fun kittens are ready for their Forever Family and Homes!
Learn more about The Feline Connection's adoption policies and procedures on our Adopt page.
Interested in giving a cat a loving Forever Family? Please fill out an Adoption Application. To place a cat on hold, a $50 deposit fee is required. Cats can be placed on hold after your Adoption Application has been approved.