Available for Adoption
Rutland, VT
Far-traveling Kittens are looking for their Forever Home
Gus

Phyllis
Born in mid-July these playful kittens are ready to find their Forever Homes!
These fun kittens came all the way from Willsboro, NY to Rutland, VT to find a foster family that would help them hunt for wonderful, loving Forever Families. All the nearby cat rescues and humane societies were full, but their loving advocates kept searching until the found The Feline Connection. Luckily they were young enough to quickly socialize, having been born under a porch, with no contact with humans at first. Thanks to their advocates in Willsboro and their foster family, they are now social, loving and busy being kittens.
One of the kitten's advocates decided to keep one of the kittens, so that is why there are only three. The fourth one is fine! 🙂
Phyliss, Gus, and Hugo enjoying some playtime!
Playtime!
We always recommend adopting kittens in pairs, unless you have a young cat at home already. They socialized each other, teach each other manners and help with company when no one is at home.
---
Phyliss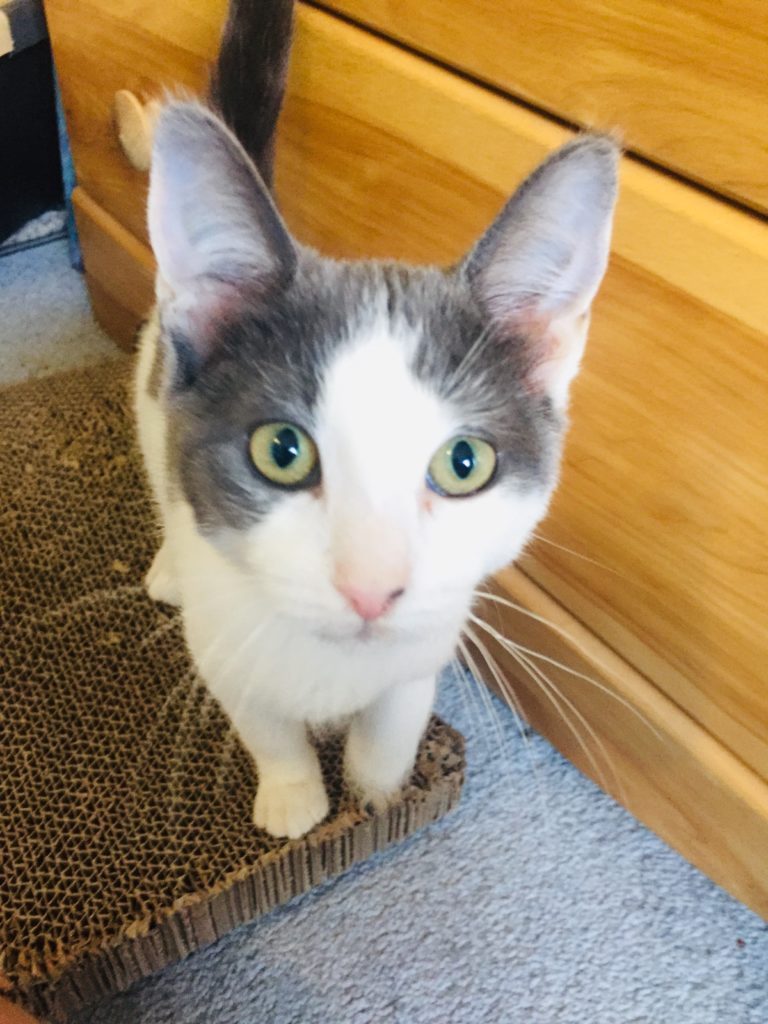 Phyliss is a sweet lovable girl that loves to be cuddled. She is very gentle, delicate.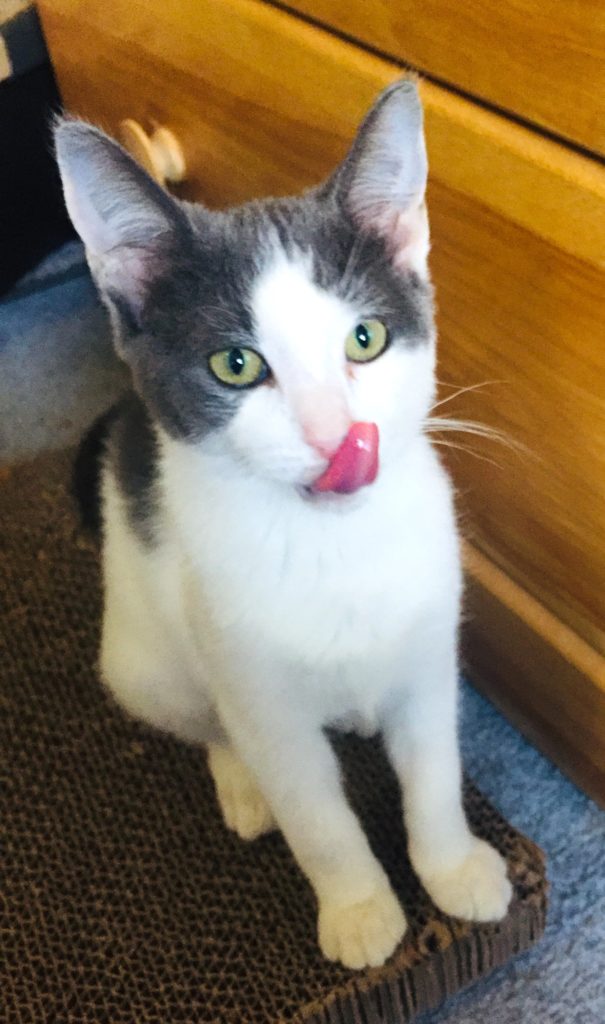 From her foster Mom, "This is my love… Phyllis. If you don't want a cat that clings to you, she is not for you. She likes to be tight to her human, prefers snuggling to playing and purrs all the time. She is skittish until she knows you are close and she is safe. She is very sweet"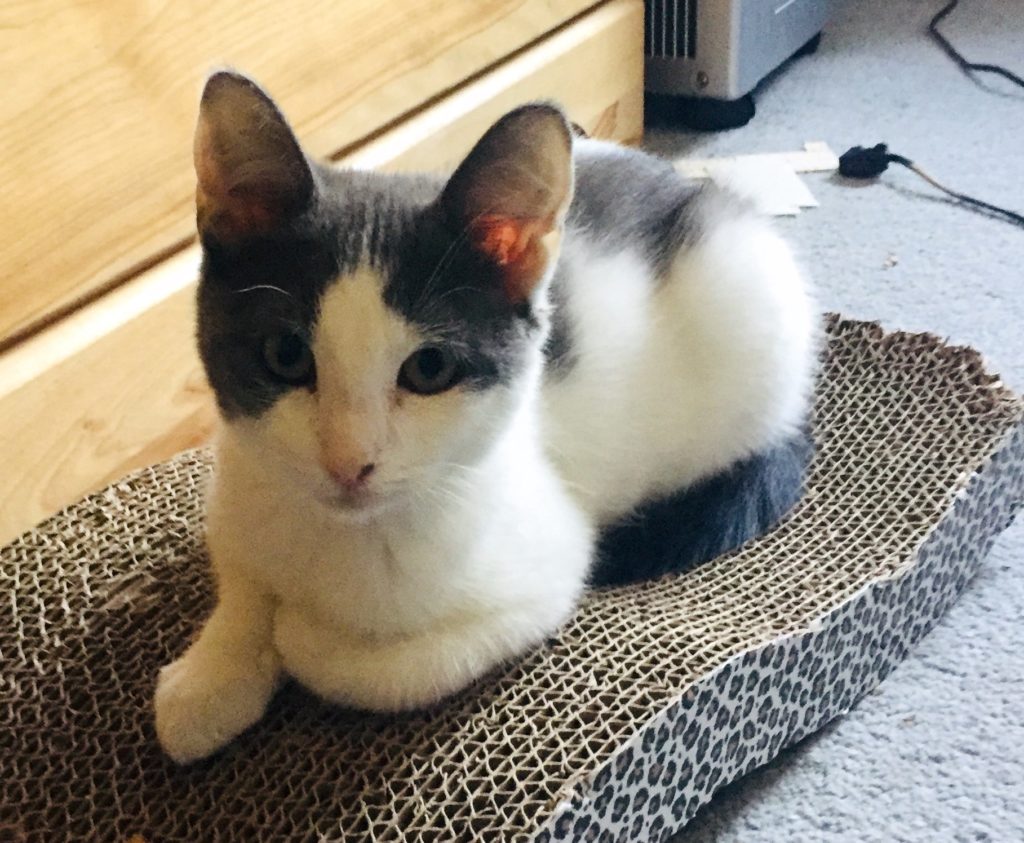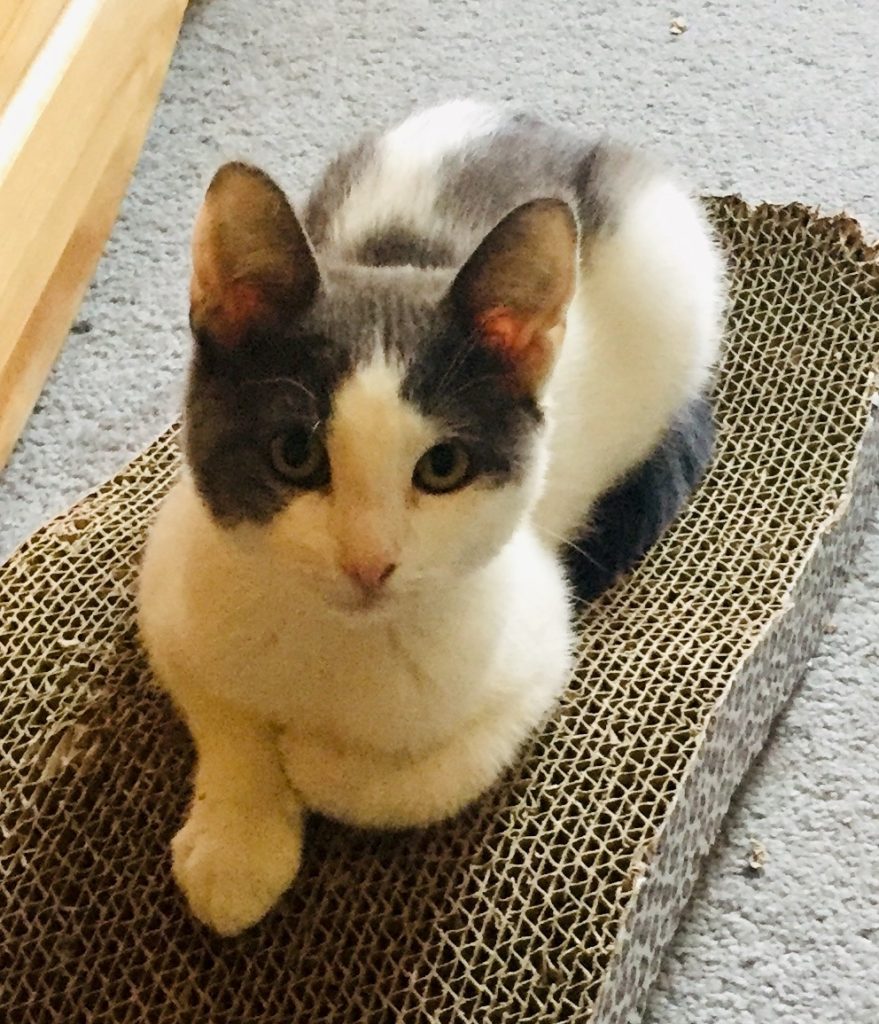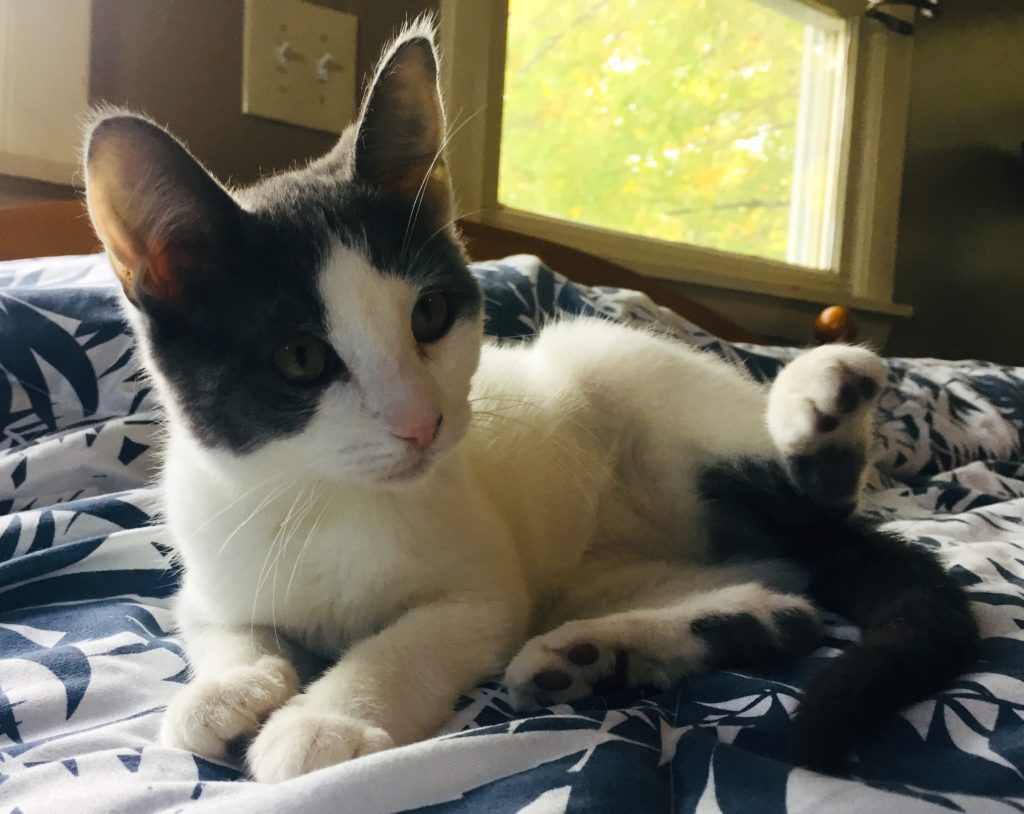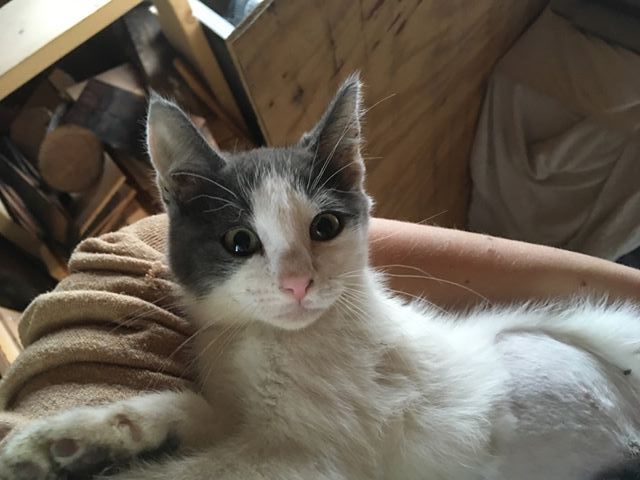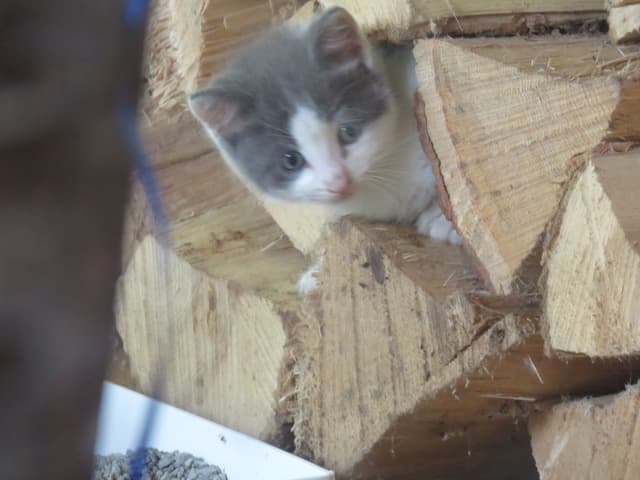 ---
Gus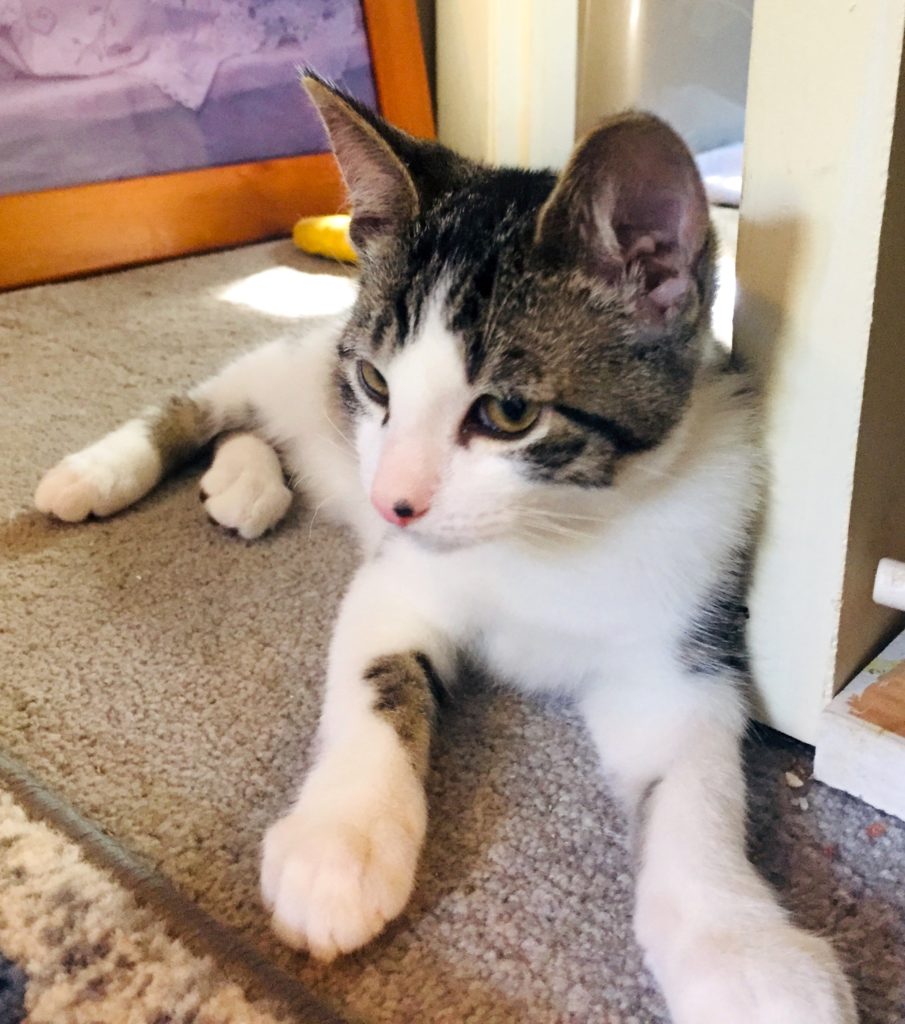 Gus is both active and he loves to be loved. He has a very loud purr, which will vibrate your heart!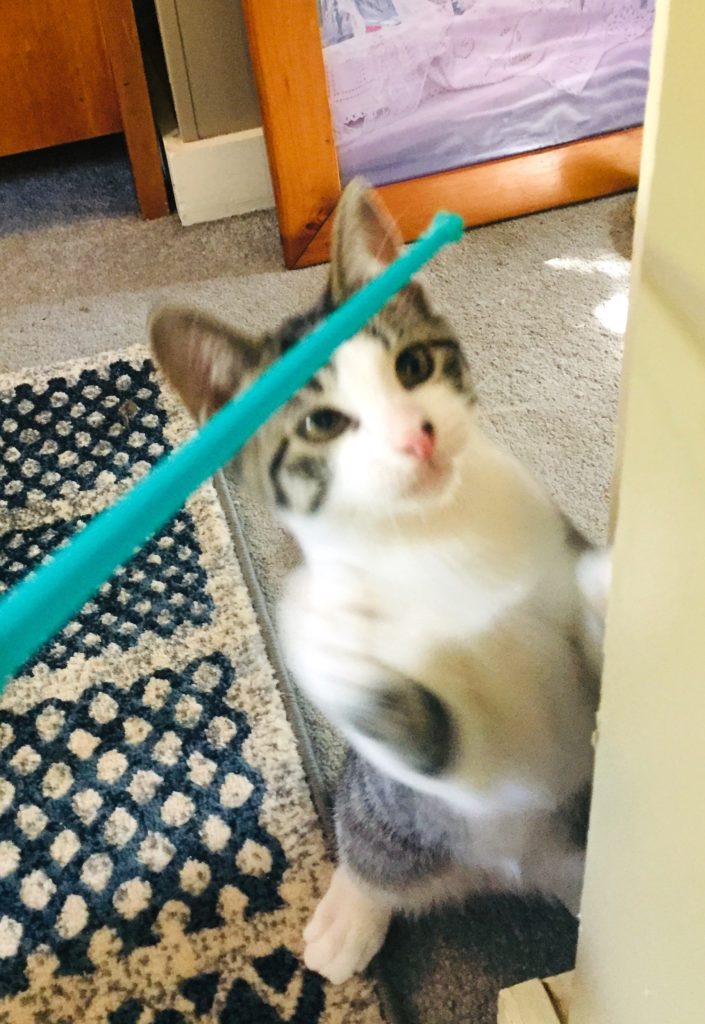 From his foster Mom, "He is a very playful little guy. Always greets me at the door in the am. He loves to play with his wand toys and chase his siblings. After all that excitement, he flips down next to me in the bed and his motor revs!"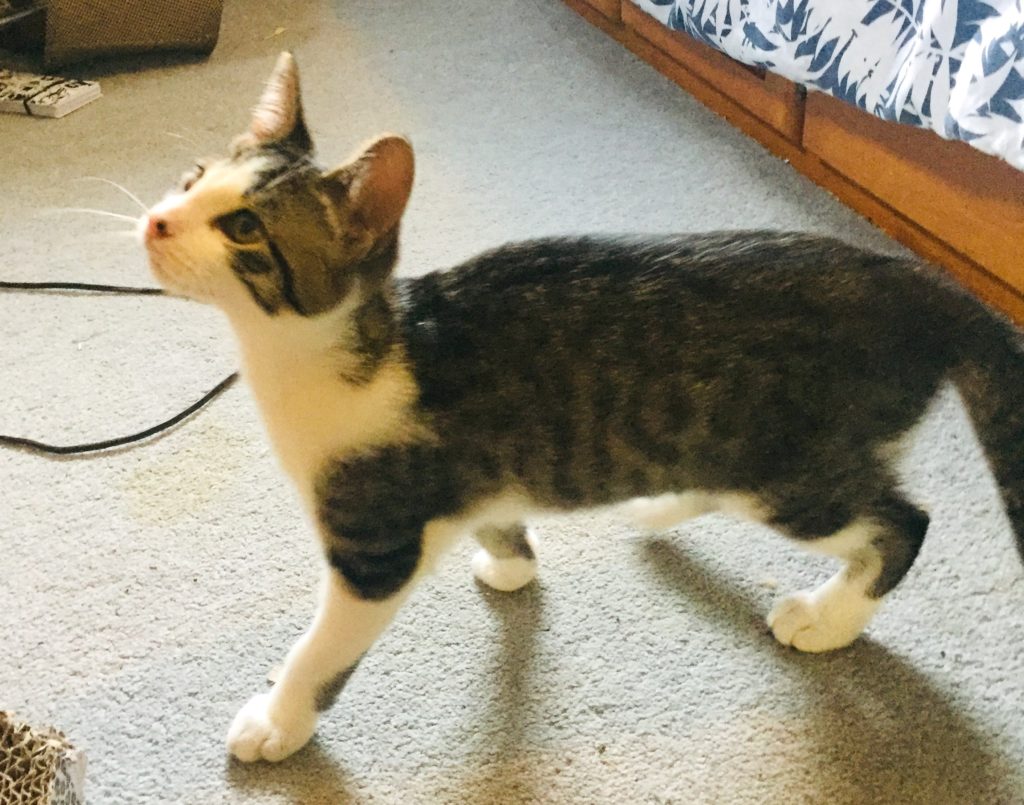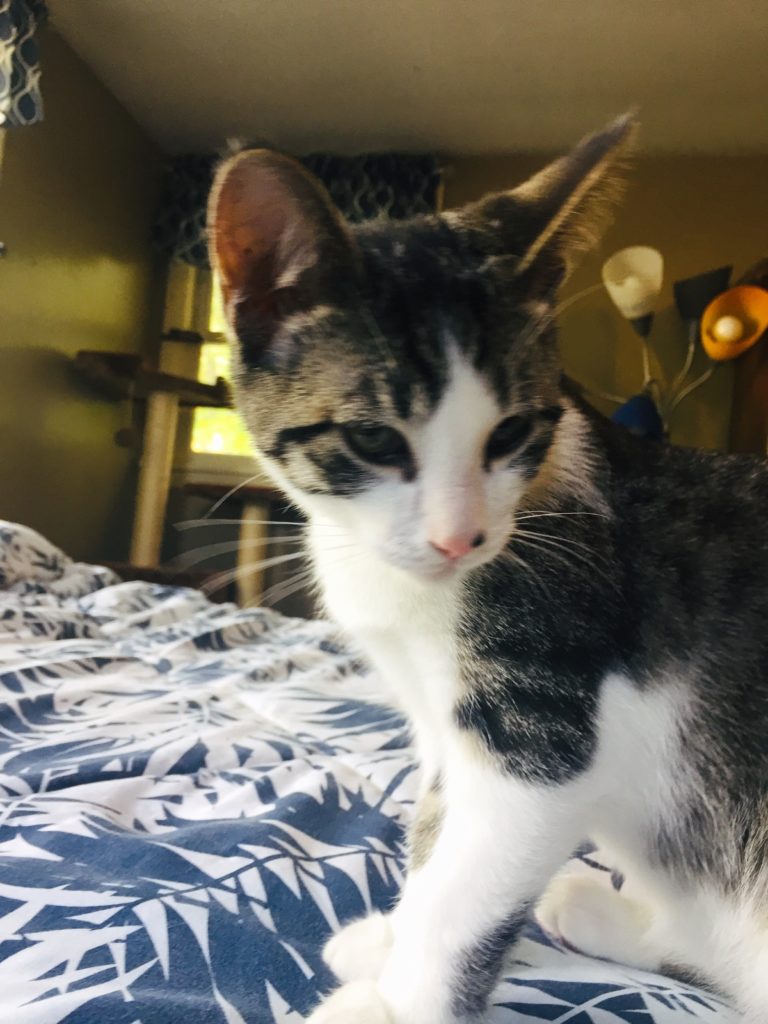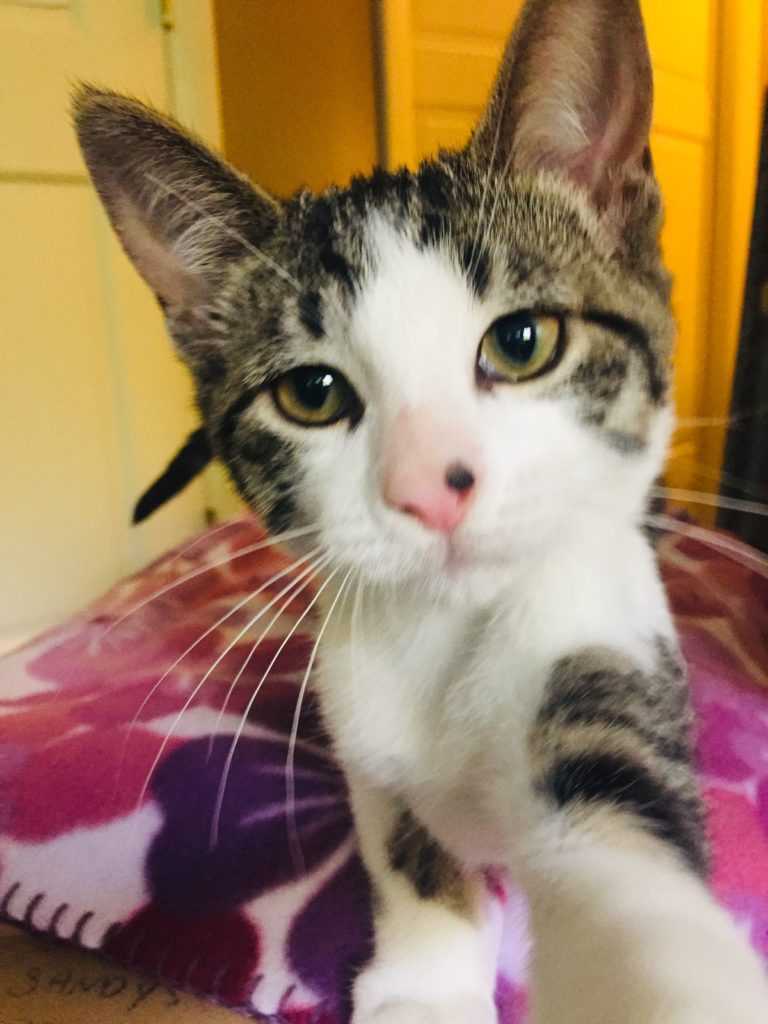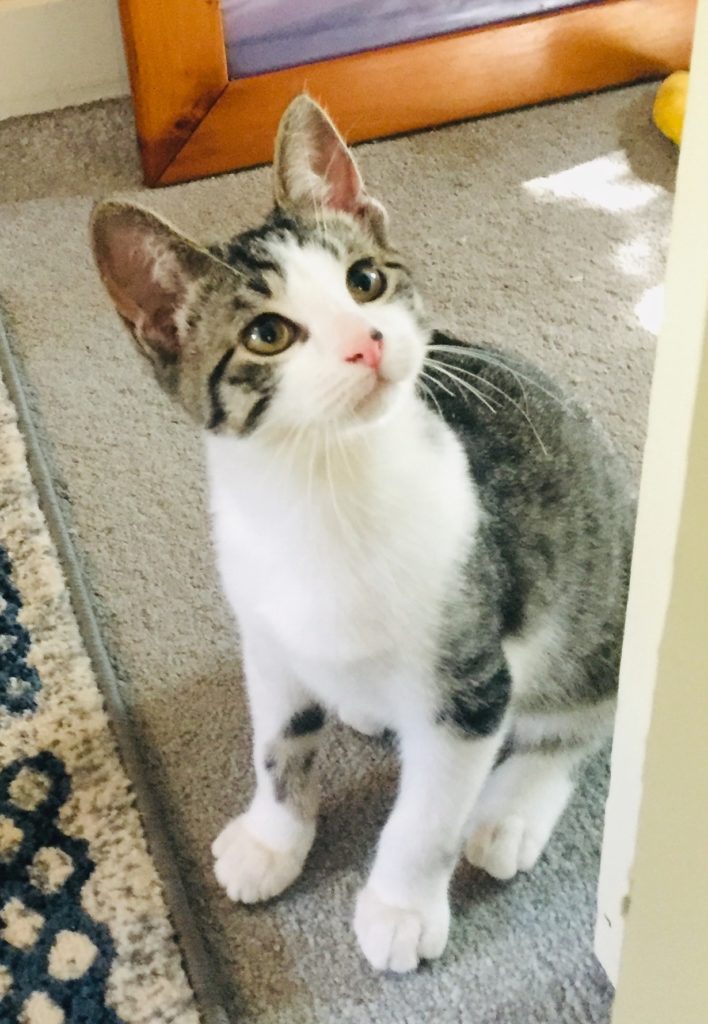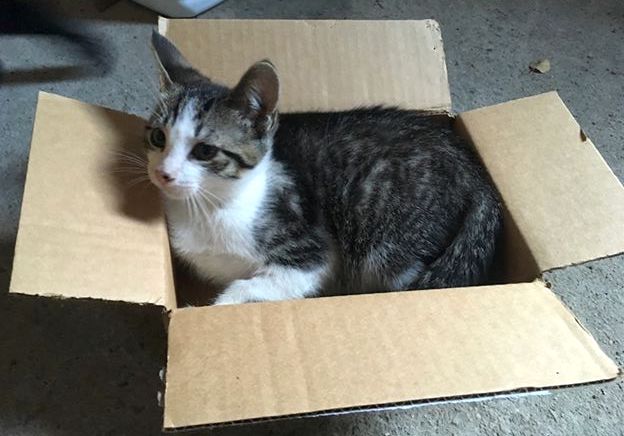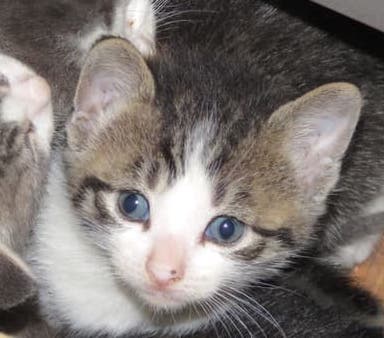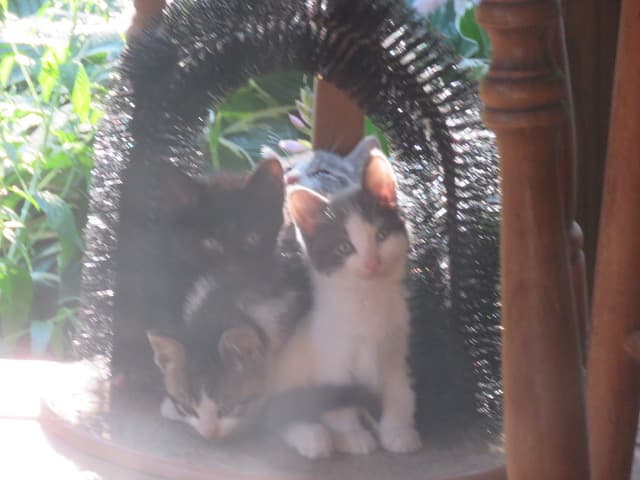 ---
The kittens happily tested negative (good) for FeLV, FIV and Heartworm. (Yay!) They have been given the FVRCP#1 vaccines, dewormer and they have had a fecal exam. The kittens have all been spayed or neutered and have received microchips.
If you are interested in giving the kittens a loving, caring Forever Family, please fill out an application below, and let us know which kittens you are interested in.
Interested in giving a cat a loving Forever Family? Please fill out an Adoption Application. To place a cat on hold, a $50 deposit fee is required. Cats can be placed on hold after your Adoption Application has been approved.
Learn more about The Feline Connection's adoption policies and procedures on our Adopt page.
Learn more about The Feline Connection's adoption policies and procedures on our Adopt page.