Adopted August 28, 2019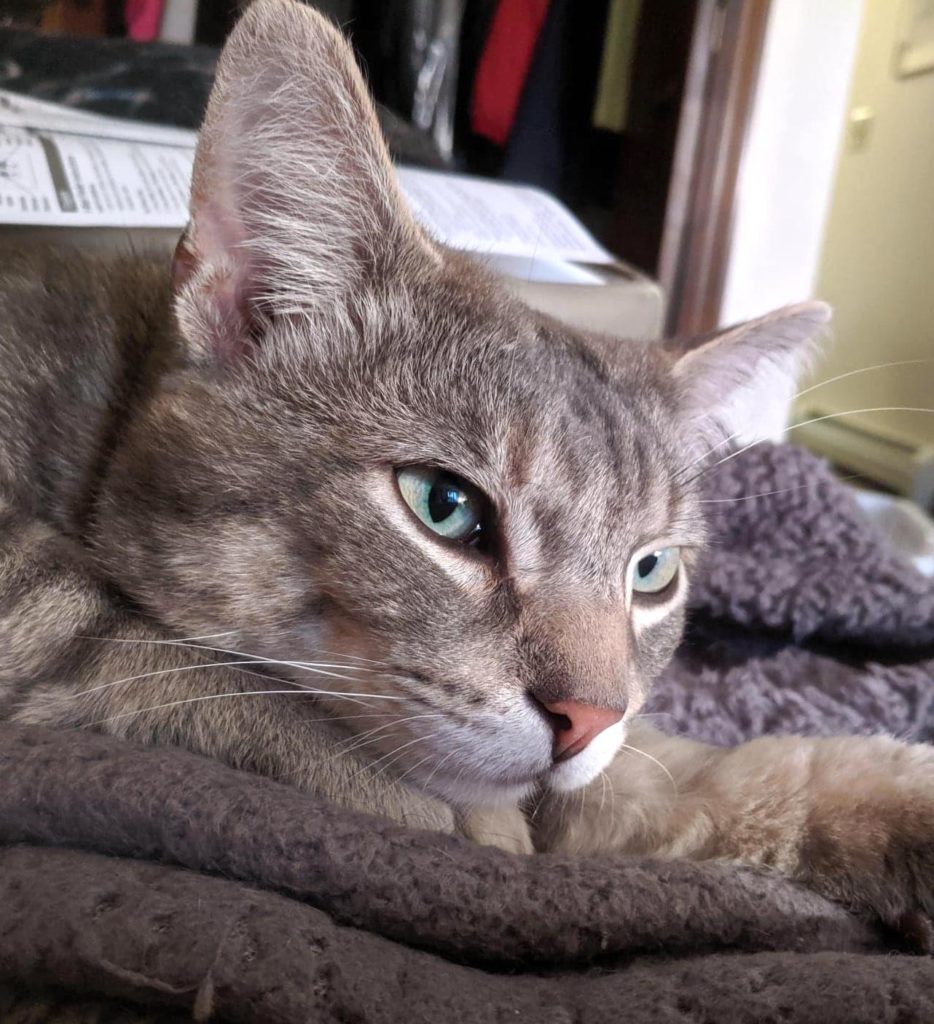 We rescued Baron from the streets of Rutland this spring. He was injured, frightened and wary when we got him, but he as totally transformed into a completely friendly love bug!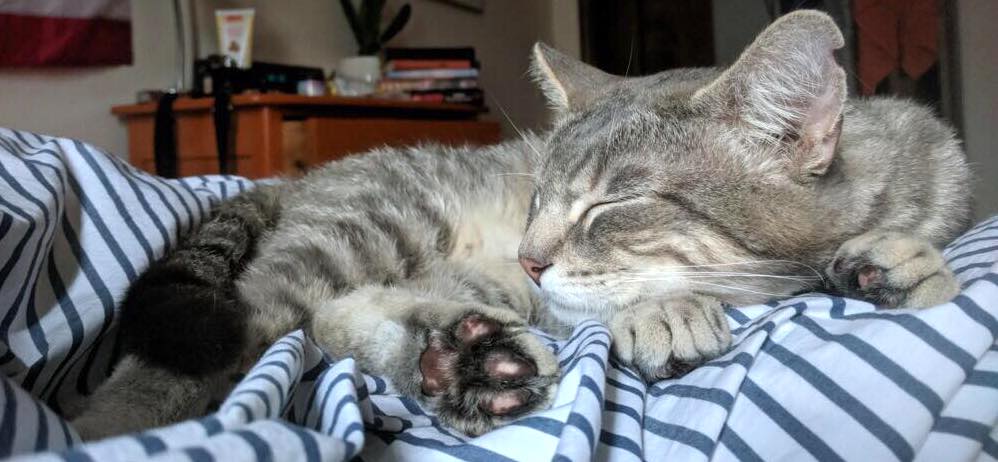 Our vet tells us he is about 3 years old.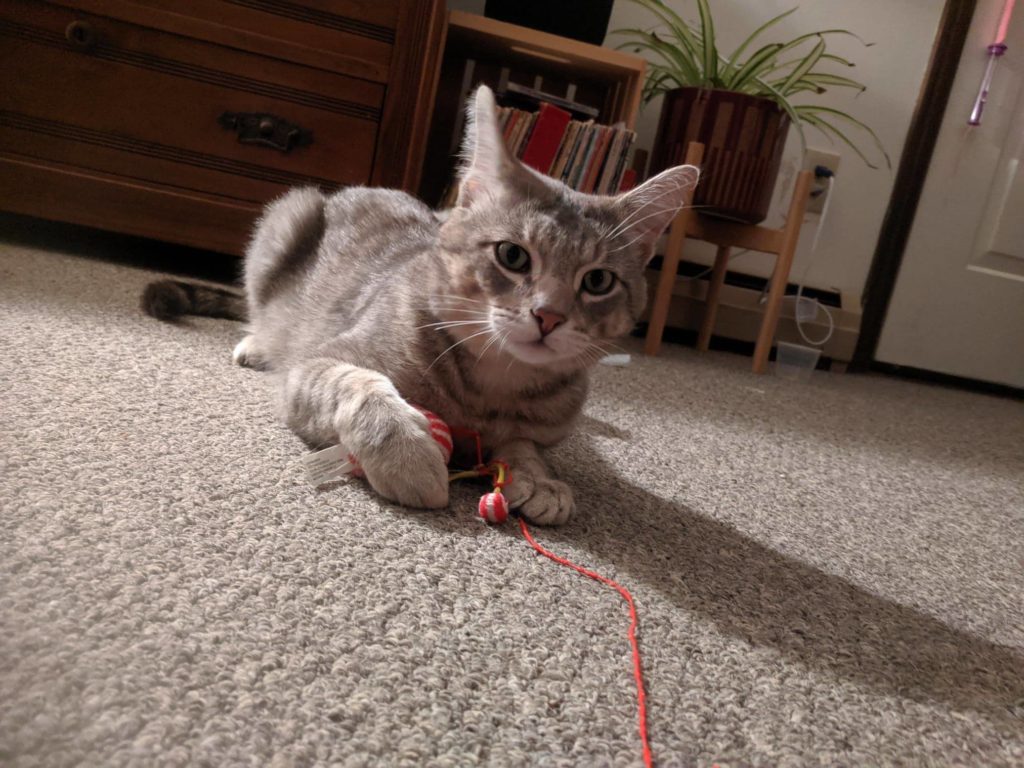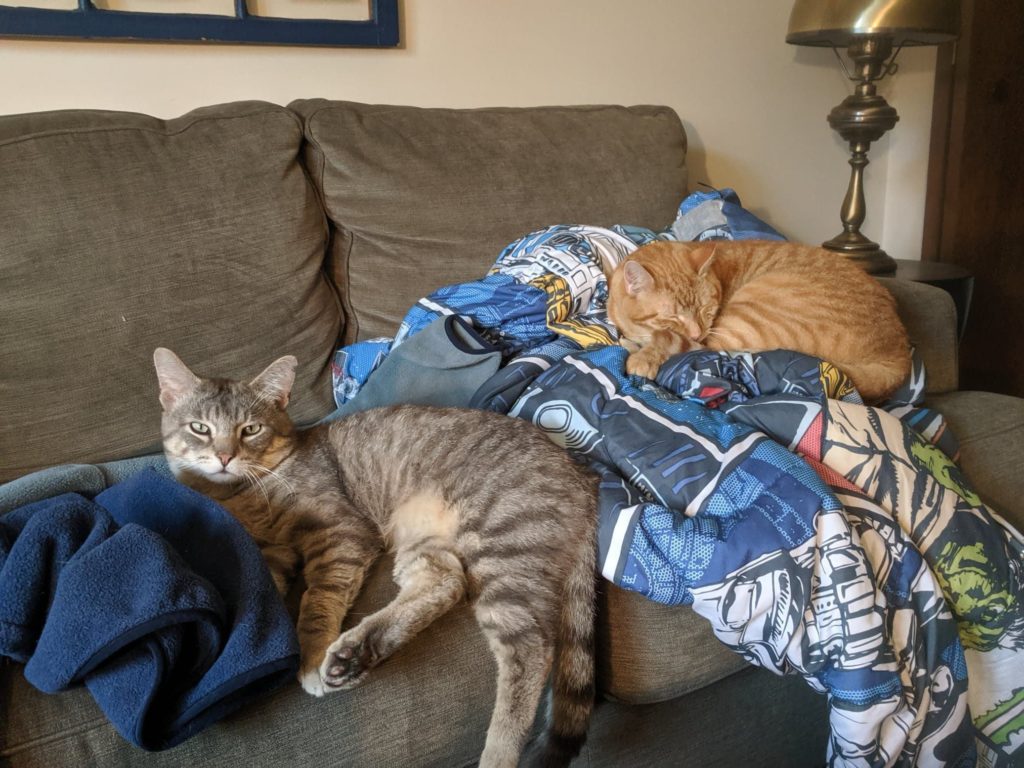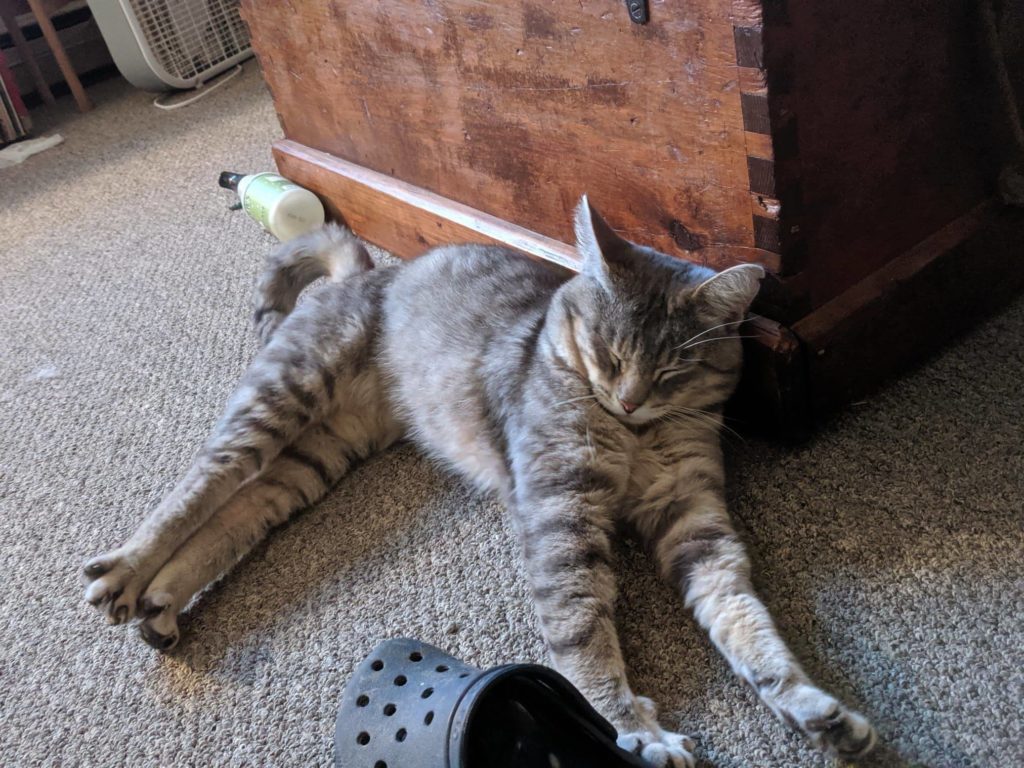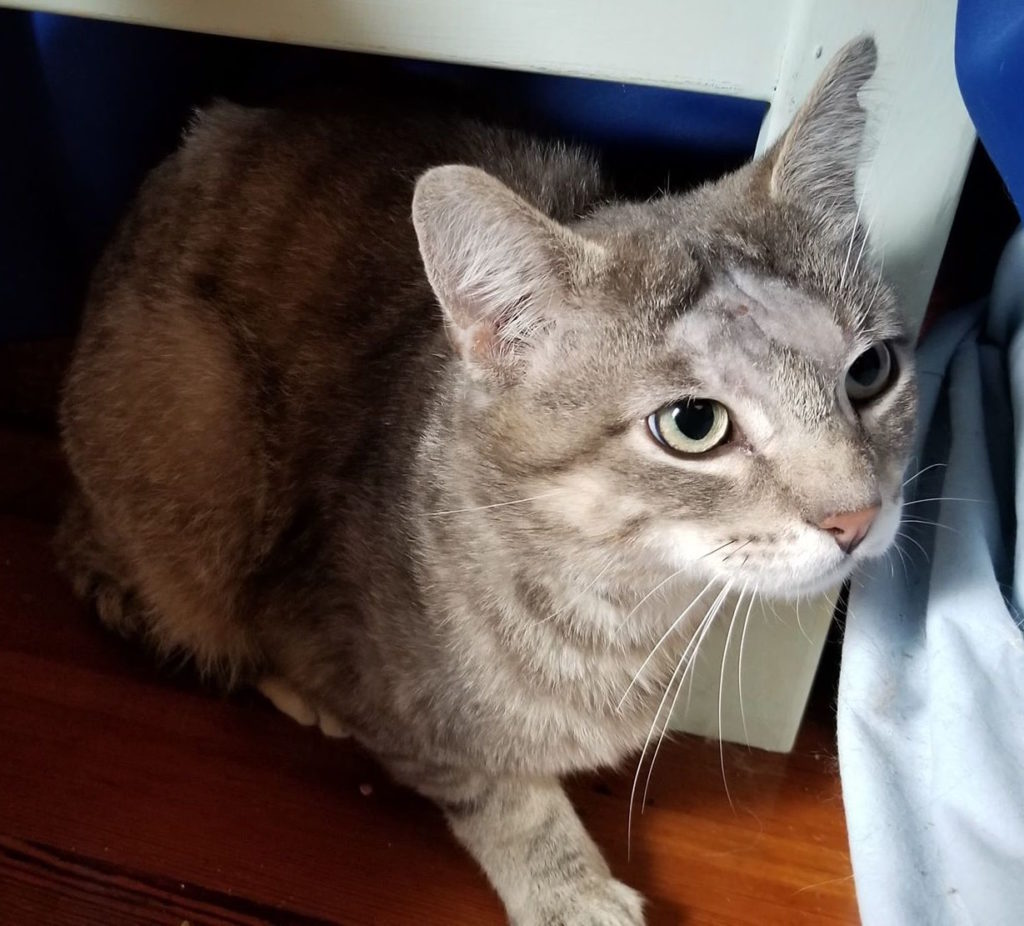 Baron came to us as a stray with an injury to his head, possibly a chemical burn. He was neutered and given anti-inflammatories, and antibiotics which have helped him greatly. His face is healing well, and he does not have any ongoing health problems.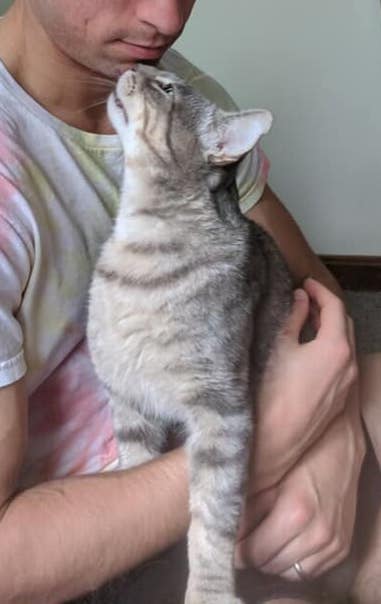 From our Facebook post on June 11, 2019: "Baron looks so happy in his new foster home! Thank you, Margaret and Greg, for giving him the patience and love he needs. He wants to trust, and to be loved, he is just scared. The poor boy has had a tough life. He deserves some pampering! Margaret said he is already asking for belly rubs, and he only got there last night! He is going to be a wonderful cat for someone!"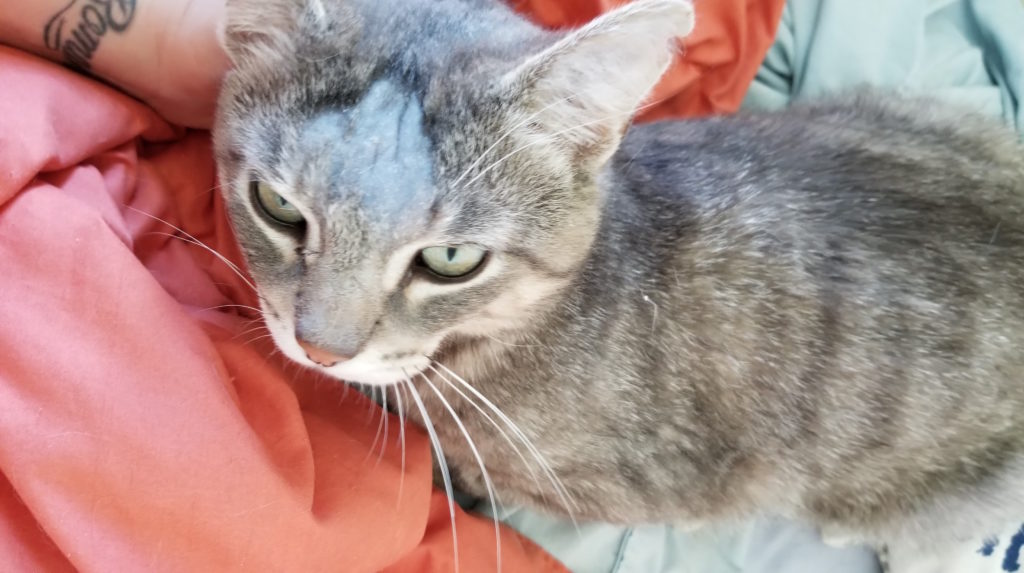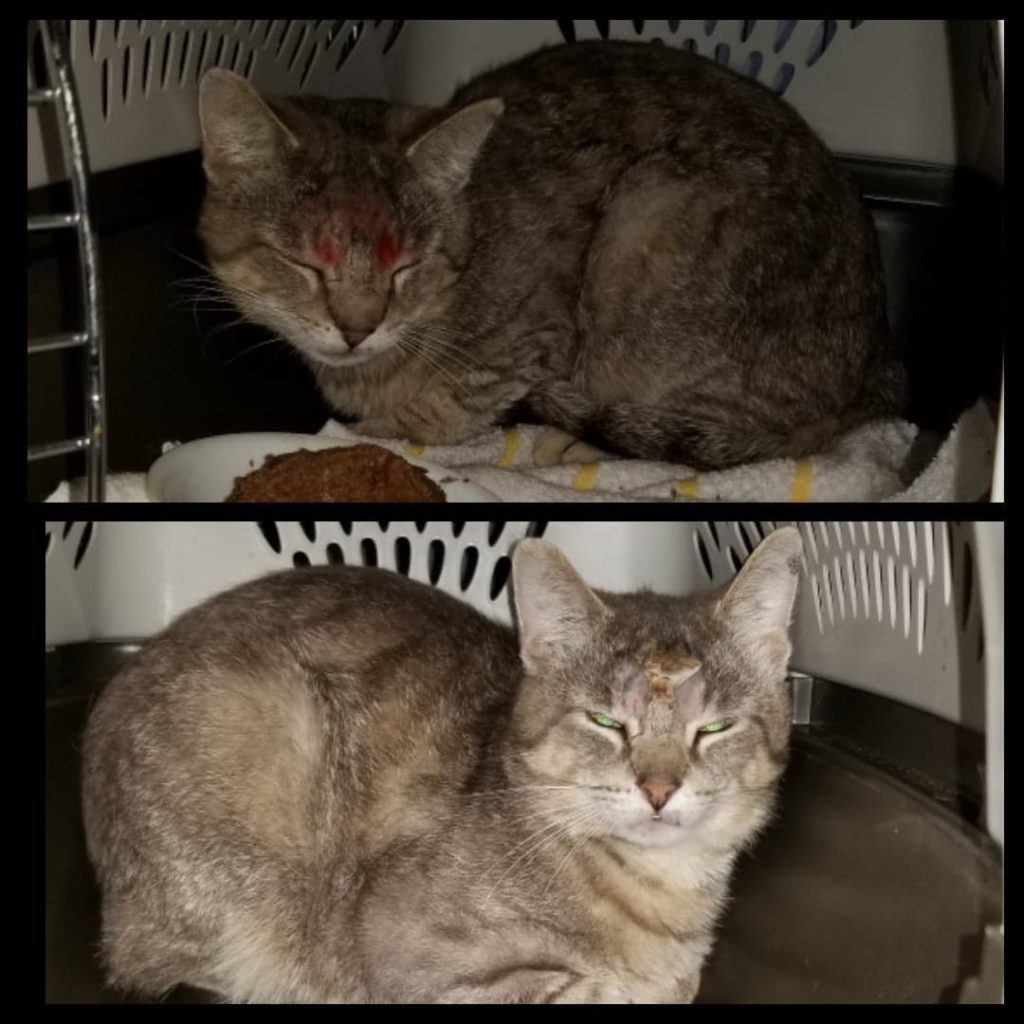 Baron's past is unknown. He may have been in a group of cats that were abandoned when their owner moved. He is very sweet but very timid about new situations. He has never shown a hint of aggression and does purr when he is given pets. He is good with cats. His reactions to dogs are unknown. Baron will need a quiet home with lots of gentle understanding and patience.
Interested in giving a cat a loving Forever Home? Apply now by filling out an Adoption Application. To hold a specific cat, a $50 non-refundable deposit is required.
Learn more about The Feline Connection's adoption policies and procedures on our Adopt page.