Available for Adoption, Rutland VT
Super duper pretty and sweet lap cat loves people, her brother Tom, and a good window!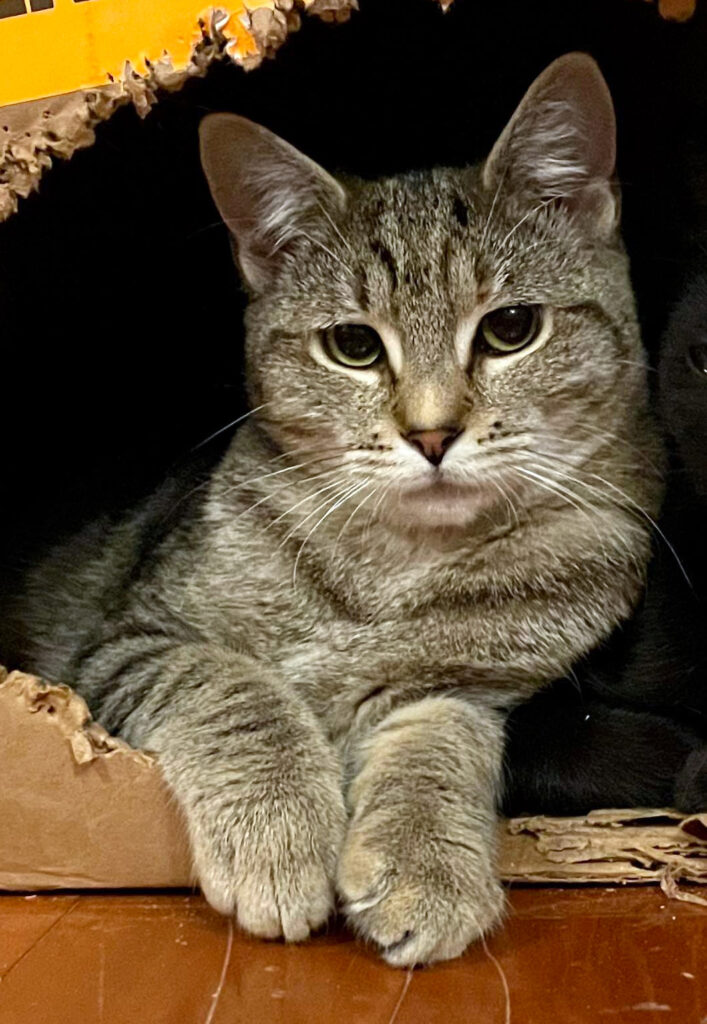 Introducing Becky Thatcher, a charming and sweet feline companion who, just like her friend Tom Sawyer, is in need of a Forever Family. This dynamic duo are friends, and Becky brings her own unique charm to the table. They can be adopted separately, but we think they would be great together! Becky and Tom may not be the most active players, but they both are sweet and friendly lap cats.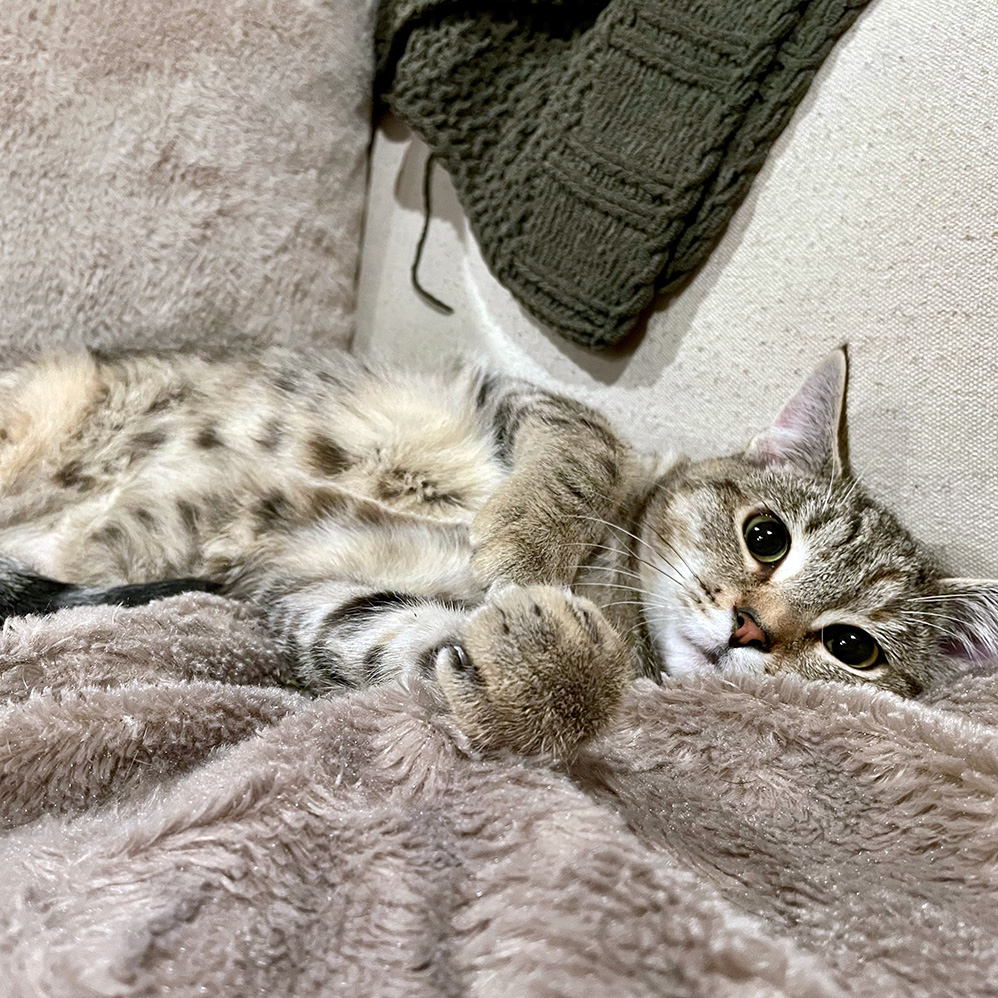 Becky is a beautiful short-haired mackerel tabby cat. She may not be the boldest explorer like Tom, but she's the embodiment of gentleness. Her lovely eyes show her kind and loving nature.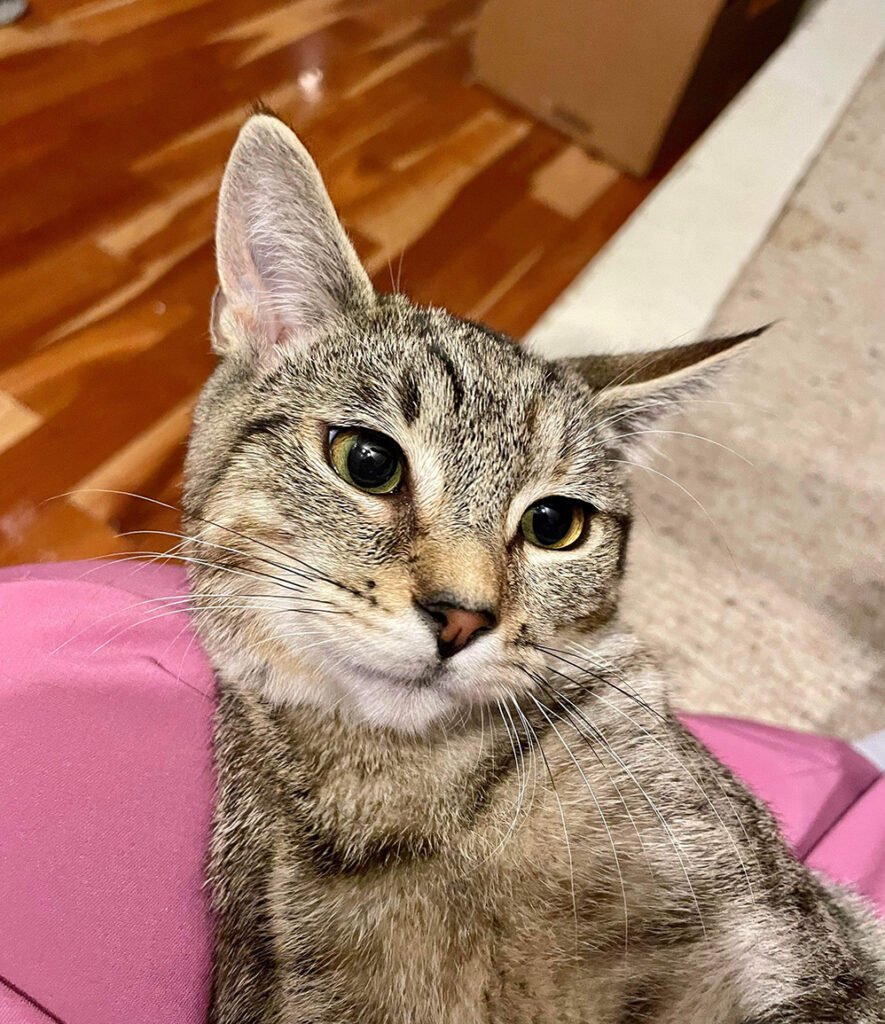 Becky and her friend Tom Sawyer (also available) have an affinity for gazing out of windows together. Tom and Becky are not just cat-friendly; they are also dog-friendly. They have already shown ease when introduced to other furry canine companions.
Becky Thatcher was rescued from an isolated local library, with a small cat community. She was friendly right from the start, and we learned quickly she is super loving and affectionate. We estimate she was born in mid-May, 2023. She has been spayed, microchipped, and given age-appropriate vaccines. She tested negative for FeLV and FIV.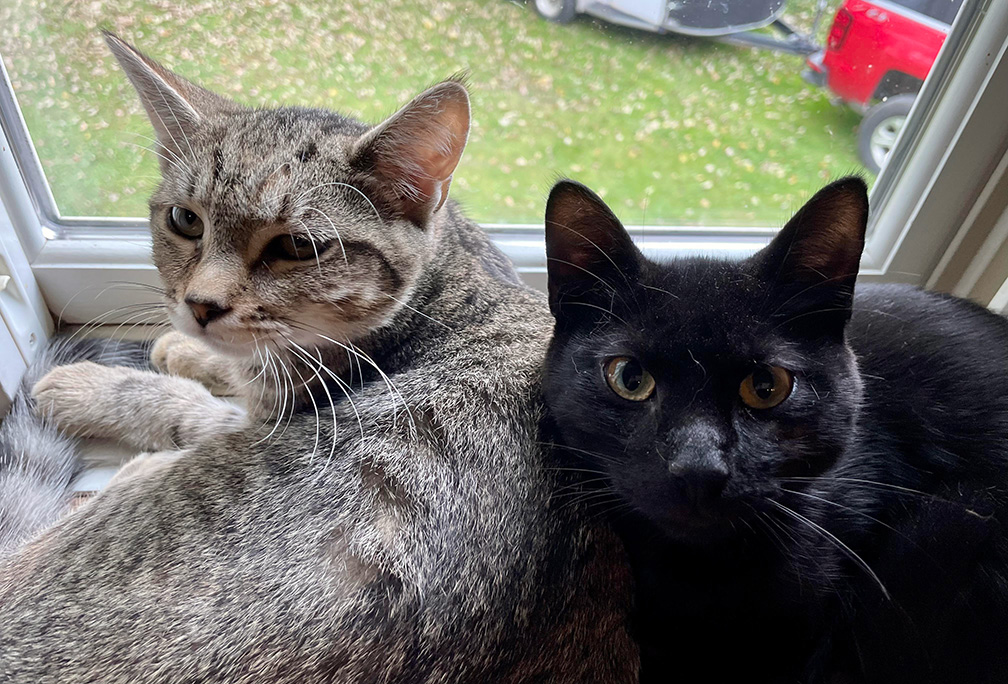 Just like in the adventures of Tom Sawyer and Becky Thatcher, these two feline friends are ready to embark on the journey of finding a loving family. Becky's tender and gentle spirit perfectly complements Tom's adventurous personality, making them an ideal pair for a caring Forever Family. Becky can also be adopted individually. If you are interested in adding one or both, please fill out and Adoption Application below and put her name on top!
---
Interested in giving a cat a loving Forever Family? Please fill out an Adoption Application. To place a cat on hold, a $50 deposit fee is required. Cats can be placed on hold after your Adoption Application has been approved.
Learn more about The Feline Connection's adoption policies and procedures on our Adopt page.
Learn more about The Feline Connection's adoption policies and procedures on our Adopt page.