(Previously named S'mores), Rutland, Vermont
Golden-eyed Super Friendly Love Bug wants YOUR lap!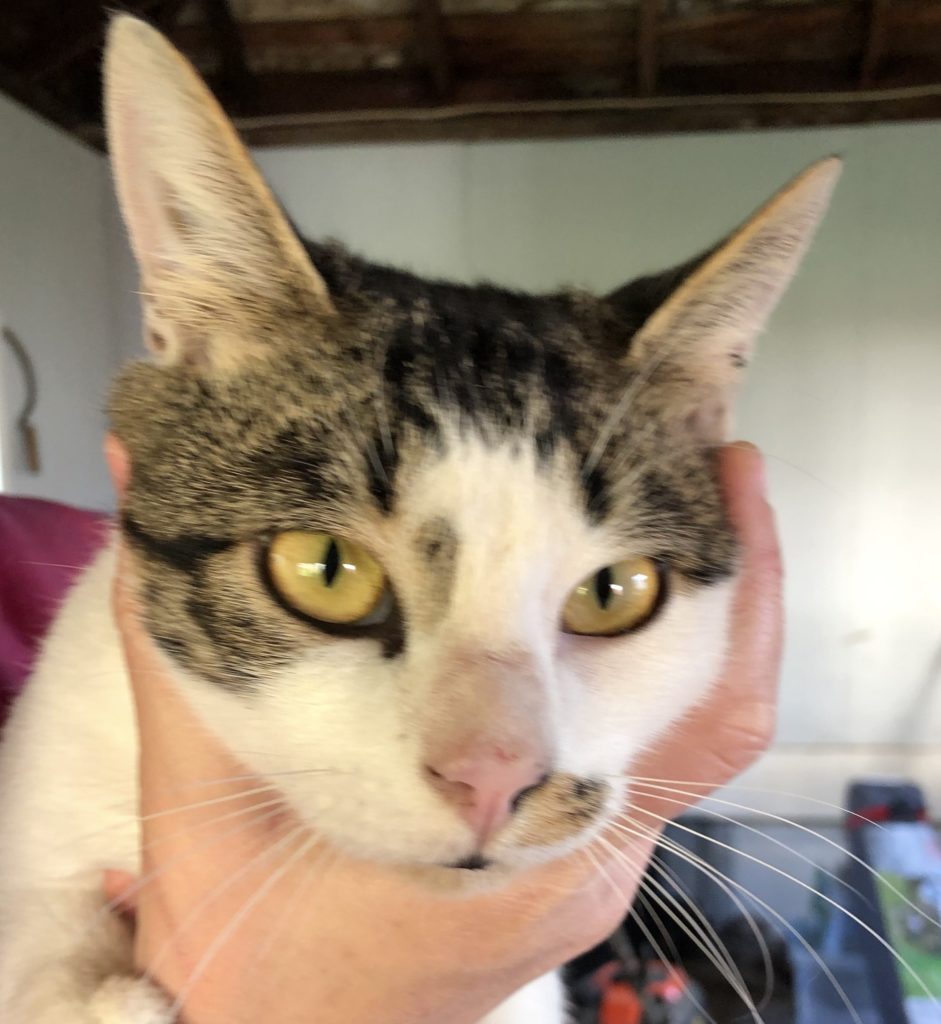 Birch loves people. Really really LOVES people. He loves laps, and is a snugglebug, as well as being playful and active!
September 27, 2019 – Waiting to move to his foster home, the morning after rescue! (Don't worry, he's in a nice spot!)
Birch was born in the house next door to his advocate, along with his sister Ash. They were left behind when their "owners" moved away, and a kind-hearted family next door started feeding him. He is really friendly with people and has been with other cats and children. When we first met him he was outside, playing with two kids. We think he was an indoor/outdoor cat who got rudely left outside when he was abandoned. We always recommend keeping cats indoors, and Birch clearly thrives indoors, but he would also be a good cat for an indoor/outdoor lifestyle.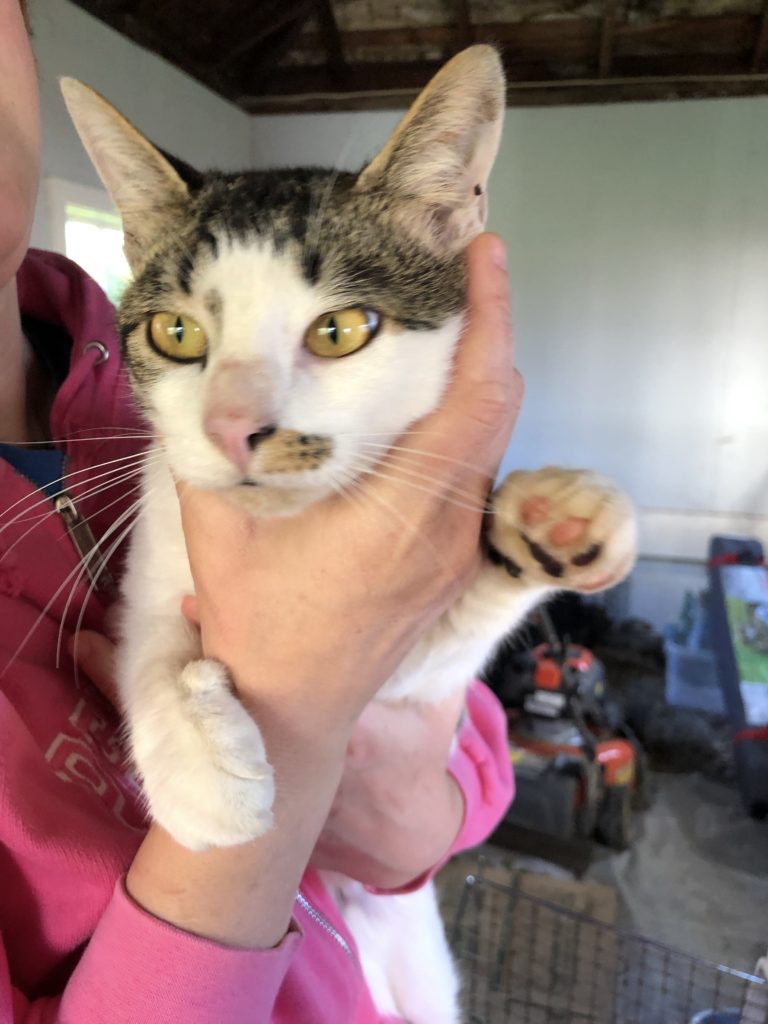 We believe Birch is about one year old.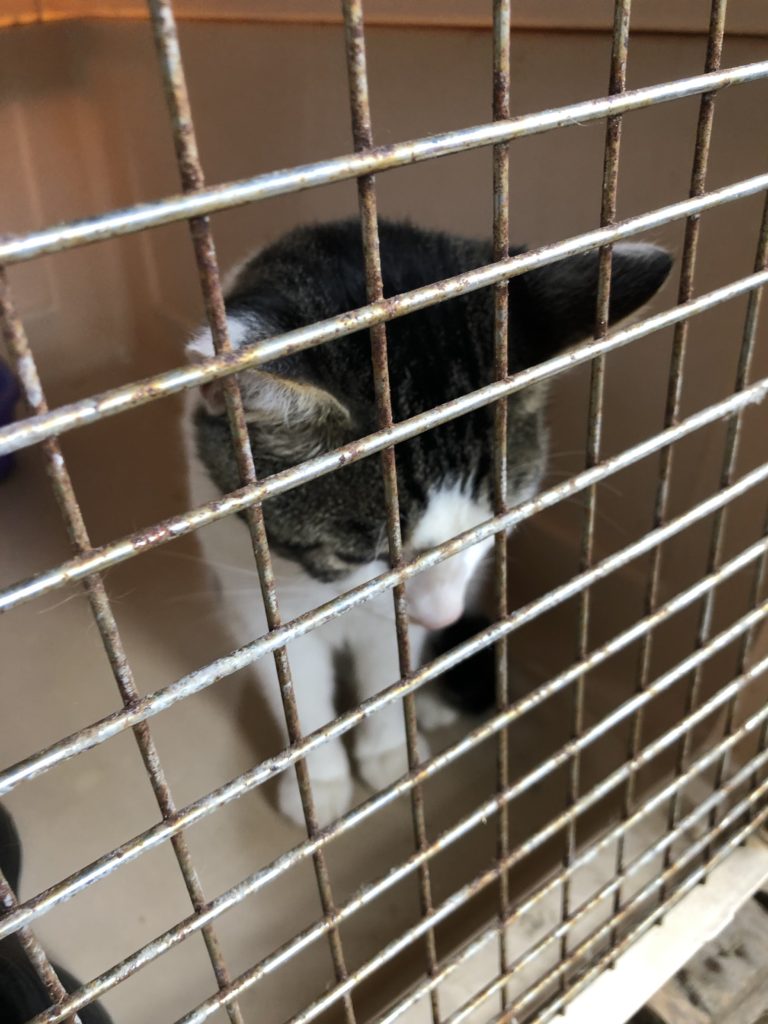 Learn more about The Feline Connection's adoption policies and procedures on our Adopt page.
Interested in giving a cat a loving Forever Home? Apply now by filling out an Adoption Application. To hold a specific cat, a $50 non-refundable deposit is required.