Rutland, VT
Gorgeous green-eyed gentleman cat! aka Mr. Green Eyes!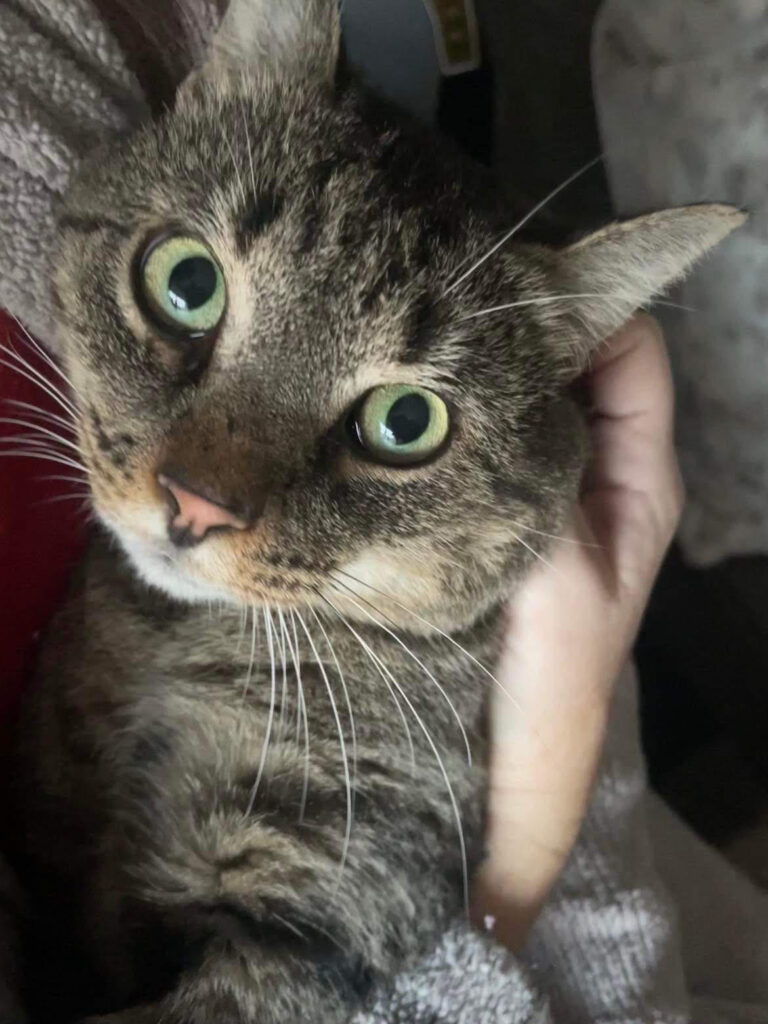 Buddy – Adult Male: November 2022
Buddy is a handsome gray-brown tabby with classic markings, captivating eyes and a loud purr!
Buddy has good looks and good manners to match! Buddy is exceptionally friendly, and enjoys being petted and held, hence his name: BUDDY!
Buddy is good-natured and loves to gives kisses, per this adorable video! He would make a great addition to a loving, affectionate home, as he has tons of love to give!
Buddy is a mature 5-year-old cat, who still enjoys playing and exploring – and also loves sleeping and quiet moments observing the outside world from a windowsill.
Buddy – A New Year's Kiss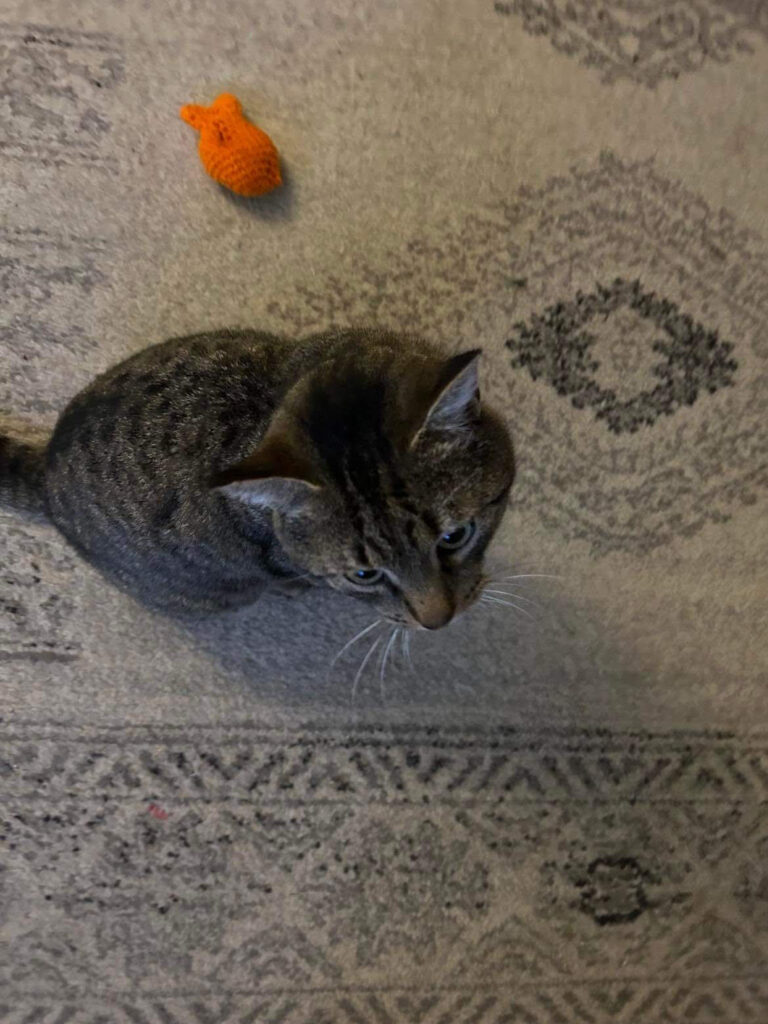 Buddy – Adult Male: December 2022
Buddy was found as a stray, who began sleeping on one of our advocate's porches. It became evident that Buddy was friendly, and must once have had a family. Thus, he was rescued and evaluated medically, fostered to assess his personality, and has quickly become ready to adopt!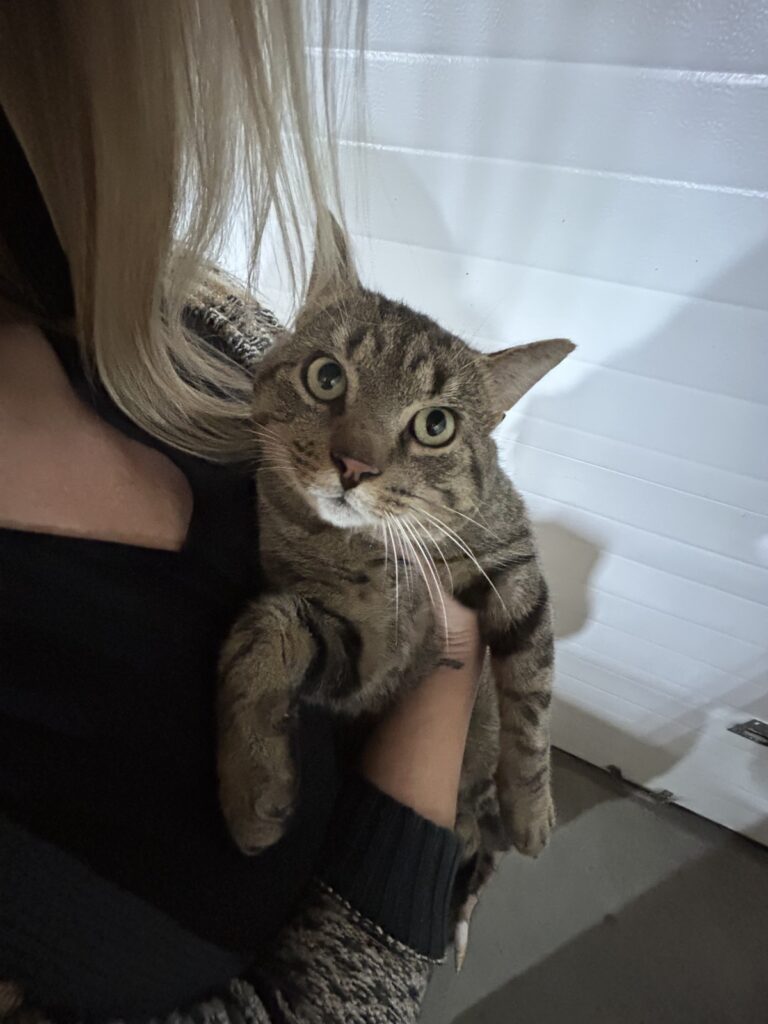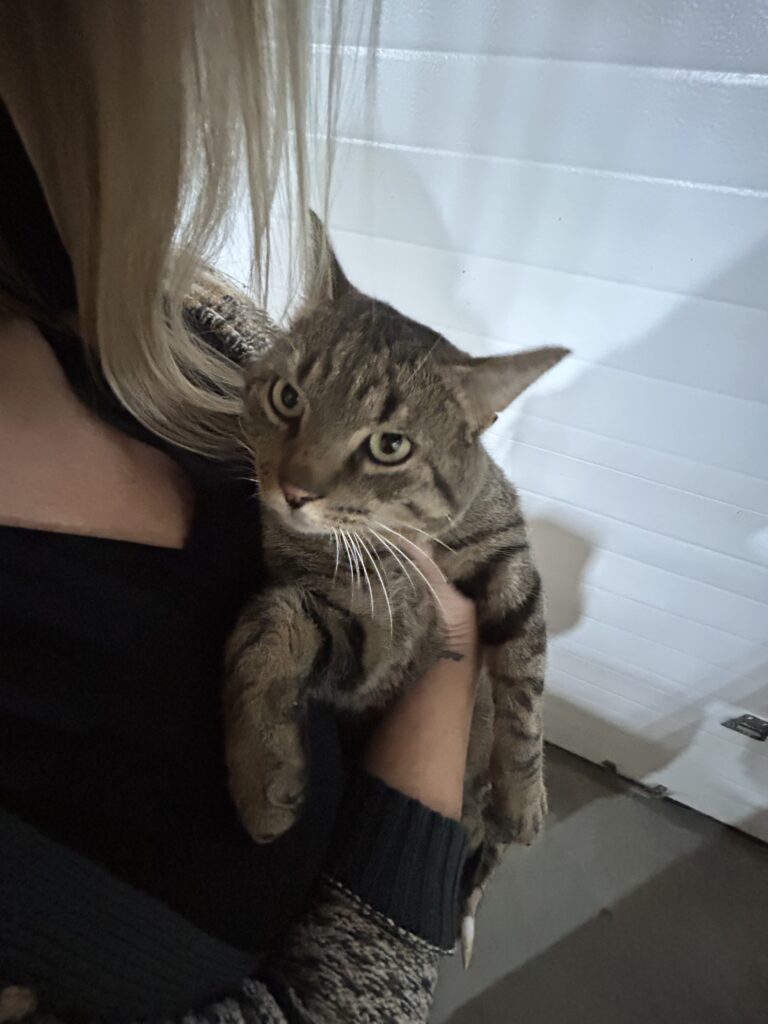 Check out his adorable nose with the tiny black triangle at the bottom! And how he loves being held!
Due to his time as an unhoused cat, Buddy can be a little food-insecure – – meaning that he feels happiest with a full bowl of dry food available at all times. He is excited for wet food as well! And always appreciative of plentiful fresh water!
As a result of needing to fend for himself, Buddy has shown a bit of dominant behavior around food, which is understandable. We share this with you to explain why we think he would be happiest as an only cat. However, if (when!) you fall in love with Buddy, which is easy to do, we expect that this tendency will disappear over time in a settled, secure environment. He may therefore one day enjoy a feline friend, or be a good match for another relaxed kitty who is already in your home!
Buddy is approximately 5 years old. He has been neutered and microchipped. He is up to date on his vaccines: FVRCP and Rabies vaccines. Buddy tested negative (good) for FeLV and FIV.
Buddy is looking for a loving, kind, fun, and safe Fur-ever Home that will provide him with his favorite toys – a fish or mouse! And treats – Temptations! And possibly – no other cats! If Buddy sounds like a good fit for your family, please apply to adopt him below, and put his name at the top of the application!
---
Interested in giving a cat a loving Forever Family? Please fill out an Adoption Application. To place a cat on hold, a $50 deposit fee is required. Cats can be placed on hold after your Adoption Application has been approved.
Learn more about The Feline Connection's adoption policies and procedures on our Adopt page.