Available for Adoption
Rutland, VT
Dashing tuxedo looking to be a spoiled only child.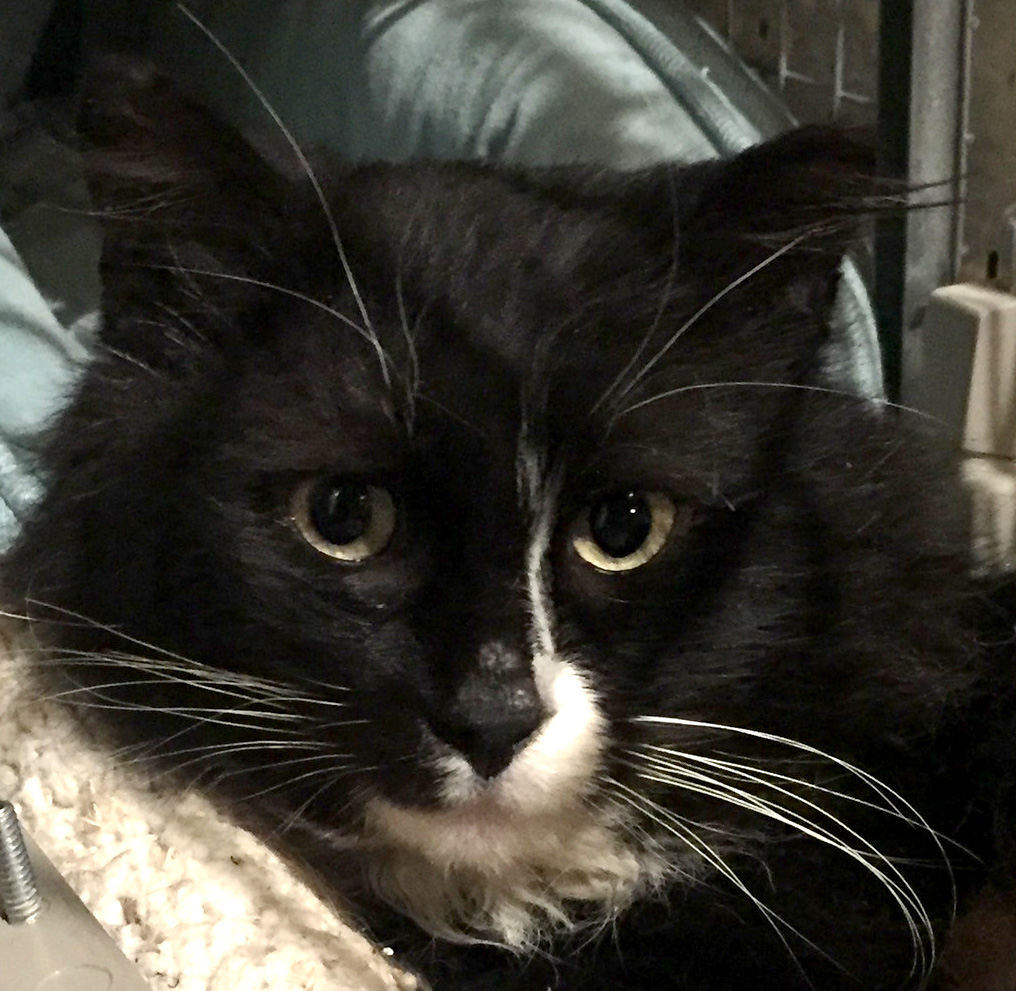 Look at this striking boy! Charlie who was initially cautious around people has come out of his shell and loves people! He can't get enough attention!
Charlie, (I call him Bear), is still a bit congested but he must be able to smell because he is hungry all the time and is eating well. His coat is getting a little shinier. It has looked very dull. He is definitely not shy anymore! Every time I try to build my shrub protectors, he jumps up and lays down on top of it. Today, he curled up in a ball and fell asleep in my arms.

Foster mom
Charlie was dropped off at a TFC volunteer's house. And is now looking for his forever home where he can be loved and looked after.
I can tell Charlie was around people before he was abandoned. He went right up to my friend and started rubbing up against him. He seems to love people, but I an tell he wants to go outside. I don't want to let him out but I can tell he is very bored and feel bad.

Foster mom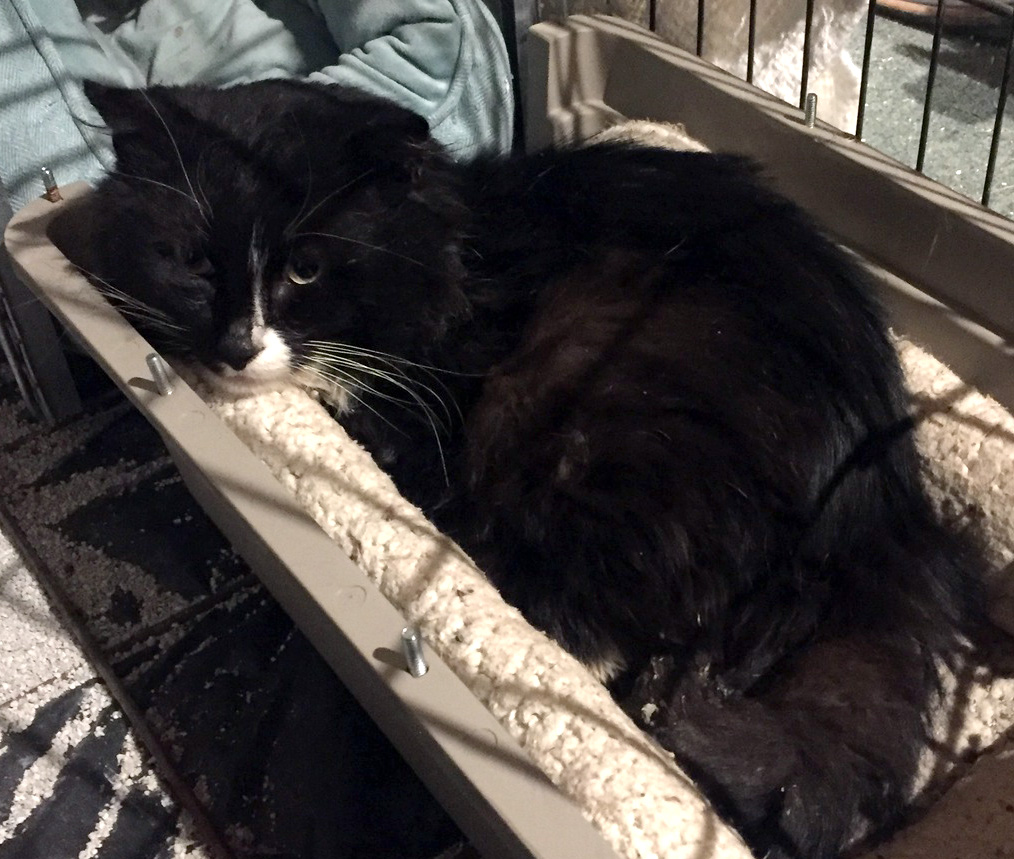 Charlie is probably one of the most affectionate cats I have ever had. He would stay in my arms all day if he could! It is really a shame that he has FIV because he would be very easy to place in a new home.

Foster mom
Charlie is not good with other cats and is FIV+ so he will need to be the only cat in the house. FIV, an auto-immune disease similar to HIV. It is not transmittable to humans but can be to other cats through fighting, breeding, and birth. Cats with FIV can and do live long and happy lives. It is unknown how long Charlie has had FIV.
Info on FIV in Cats
Did you know Marmalade from Cole and Marmalade has FIV? Here is a basic overview of cats with FIV from Cat Man Chris on YouTube.
FIV Cat Rescue has additional detailed information.
Charlie tested negative (good) for FeLV and Heartworm. He is up-to-date on Distemper and has received her 1 yr Rabies vaccine. He has also been treated for fleas and ear mites. He is spayed and will be microchipped prior to adoption.
Charlie is a social butterfly and wants you to know that he is ready to find his forever home! He loves attention and is content to fall asleep in your arms. He isn't letting is FIV hold him back from living his best life! Will you let him be a part of your family? If so, please fill out an adoption application below!
---
Interested in giving a cat a loving Forever Family? Please fill out an Adoption Application. To place a cat on hold, a $50 deposit fee is required. Cats can be placed on hold after your Adoption Application has been approved.
Learn more about The Feline Connection's adoption policies and procedures on our Adopt page.
Learn more about The Feline Connection's adoption policies and procedures on our Adopt page.