Adopted July 2019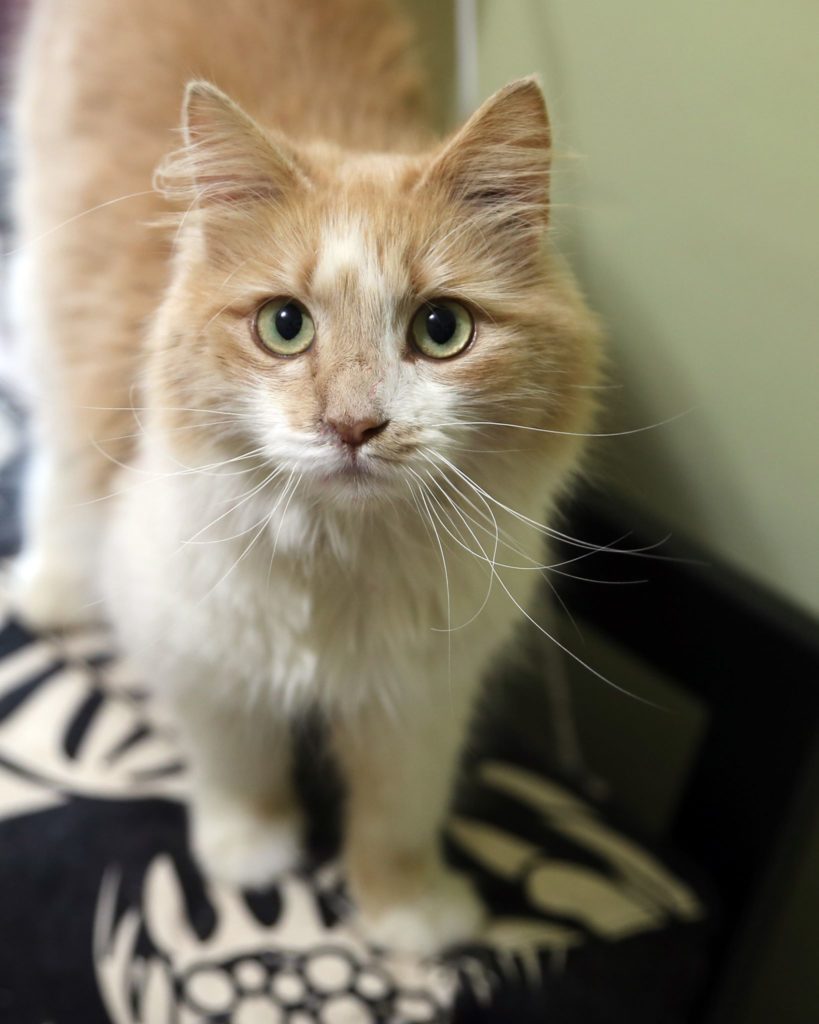 Diamond is very outgoing and friendly. She comes running when her foster mommy enters the room. Diamond's cat mother never taught her not to stare, and she will get up on a cabinet so that she is eye level and stare until you pet her. She loves to be scratched, especially her neck and ears and she has an amazing purr.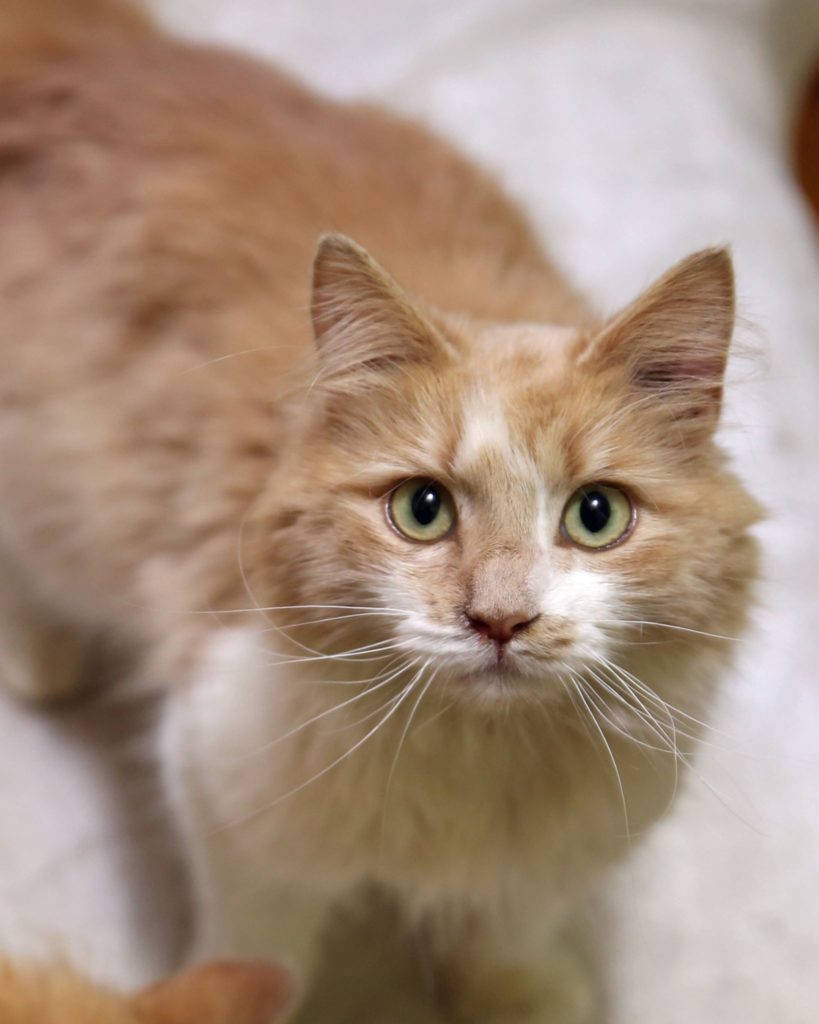 Diamond is truly a gem! She came to us from a hoarding situation, where the owner had passed away and all the kitties had been fending for themselves for a few months. Diamond was very timid at first but after a little food, she was simply picked up by one of the volunteers and put in a carrier. Diamond is young, probably right around one year old, born summer 2018. Diamond came to us with lots of matted fur and a runny nose, but after a round of antibiotics she is all better. She has been spayed and her mats have been clipped.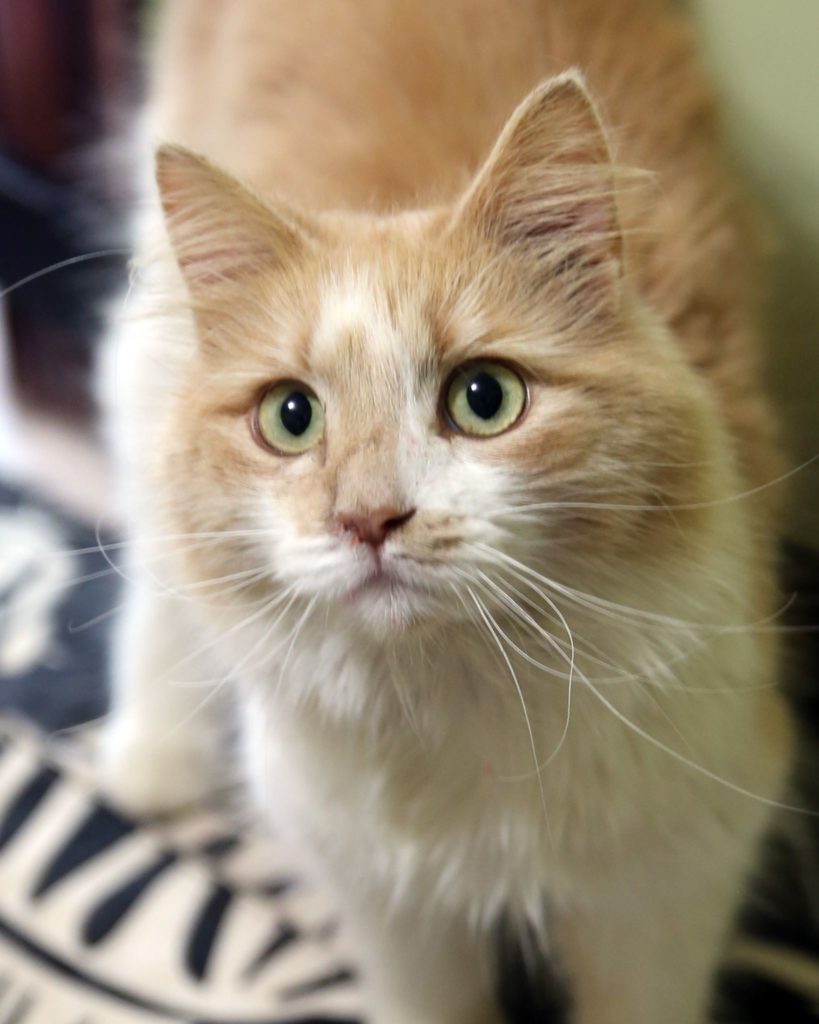 Diamond is good with other cats and loves to cuddle them, but she would also be very happy in a home where she got all the attention from her human companions.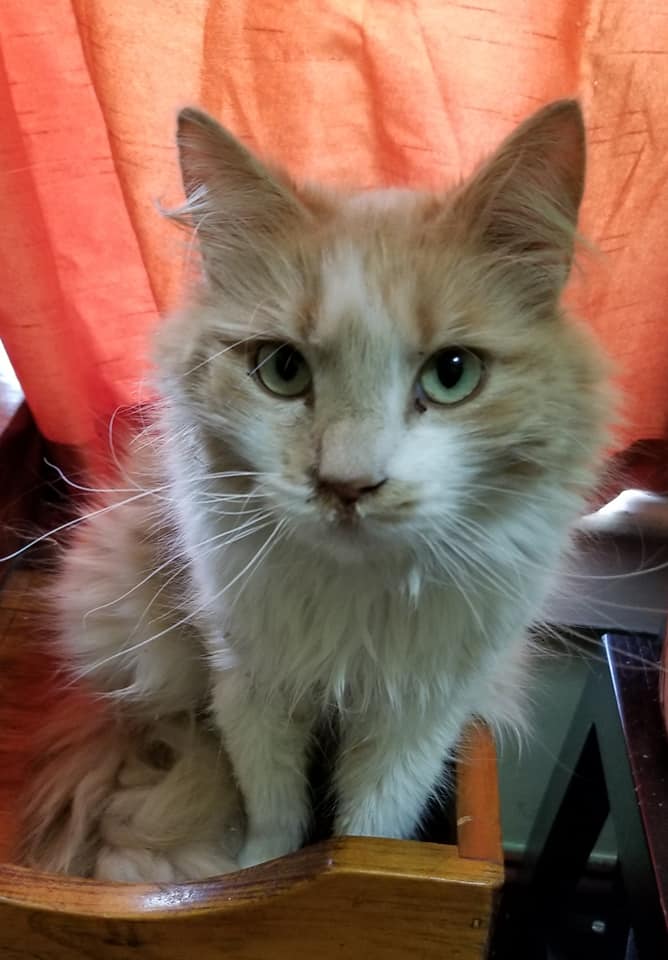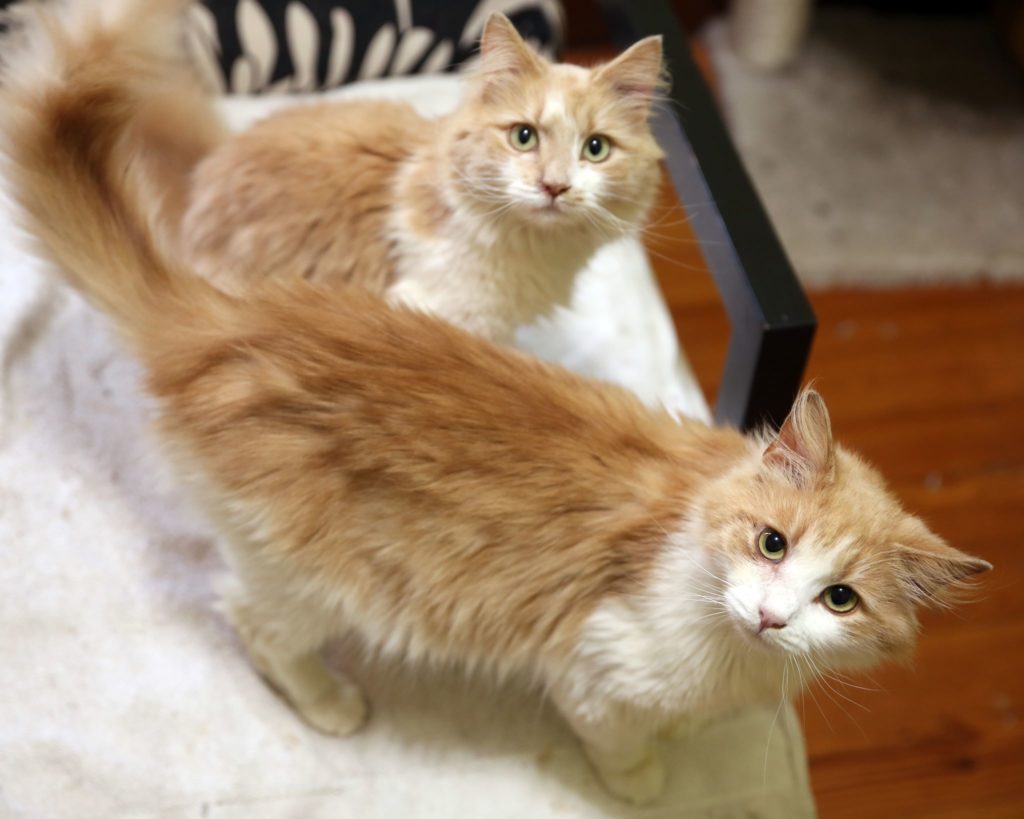 Learn more about The Feline Connection's adoption policies and procedures on our Adopt page.
Interested in giving a cat a loving Forever Family? Please fill out an Adoption Application. To place a cat on hold, a $50 deposit fee is required. Cats can be placed on hold after your Adoption Application has been approved.