Rutland, VT
Super affectionate, handsome, and loving best boi is looking for TLC and a warm lap!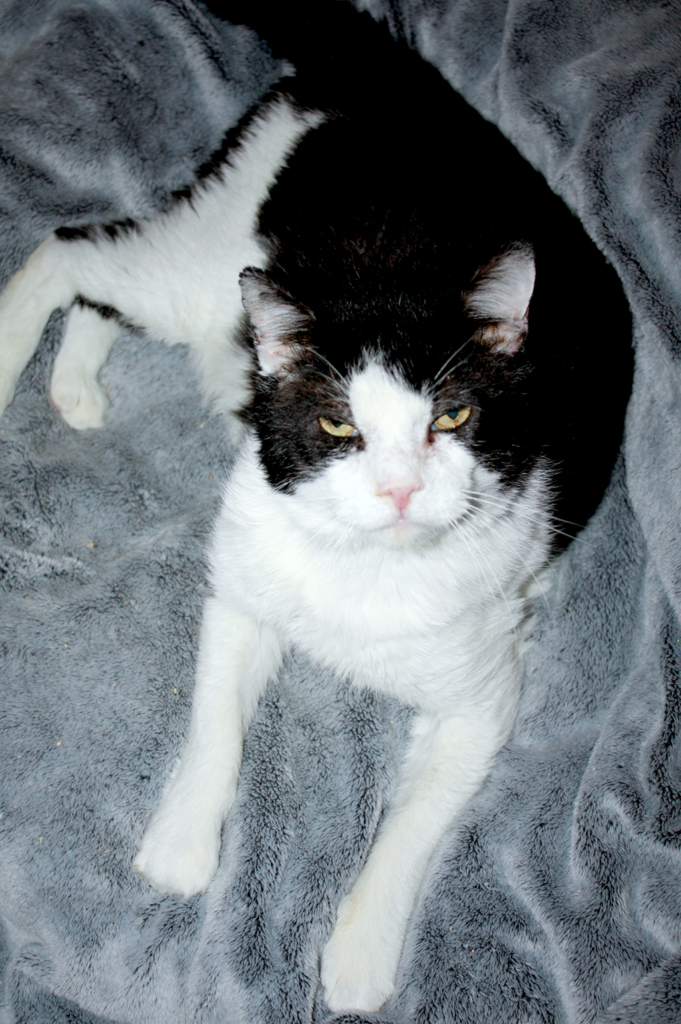 Dominic dreams of finding a "job" as a lap cat! He is an older guy (estimated to be around 10-12 years old) who hasn't had an easy life. Now that he's in his senior years, he just wants a nice warm place to sleep and someone to love on regularly. He has blossomed with his TFC foster and he has gained a good deal of weight. He loves to eat! Even more than eating, he loves to get attention. He dreams of a lap to curl up in and a person to shower his love upon.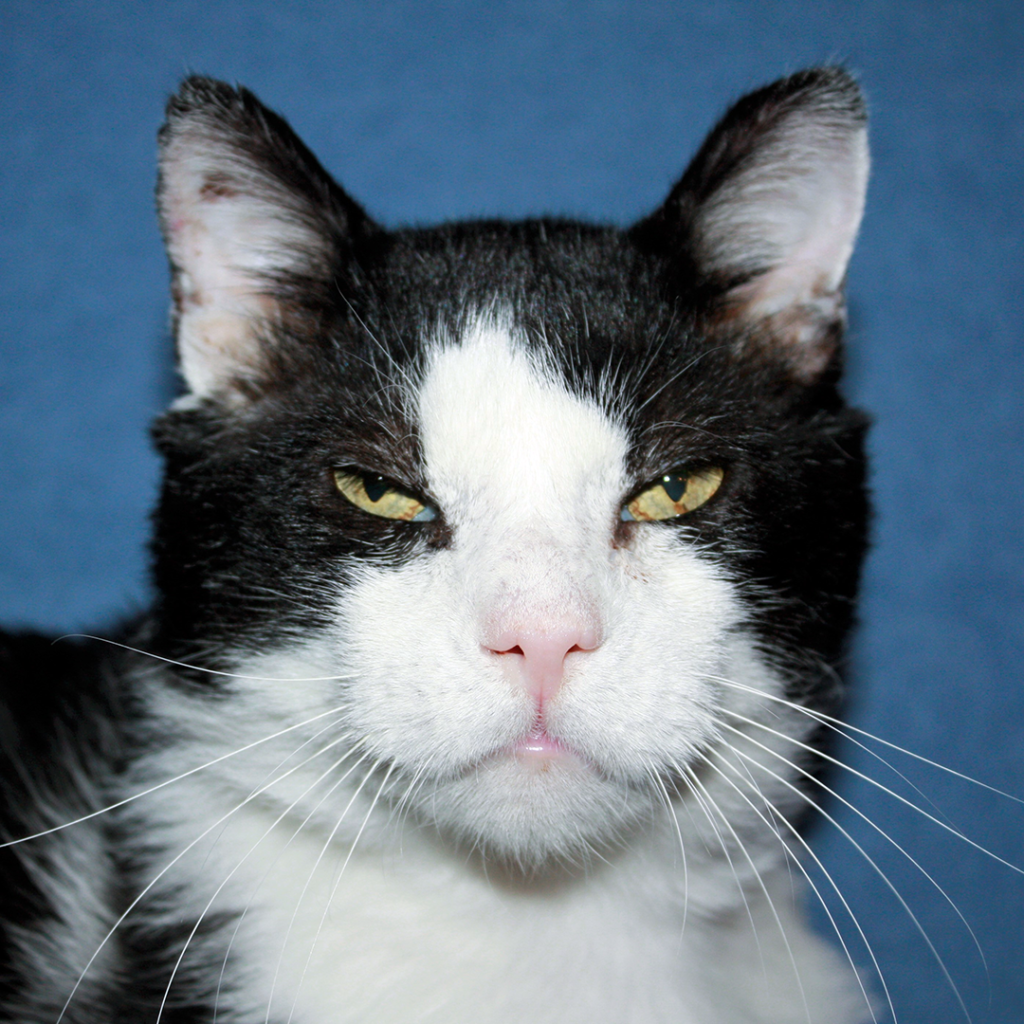 He 100% uses his litter box and has never sprayed–even before he was neutered, he never displayed "tom cat" behavior. He needs to be the only cat in the home, as he has a chronic upper respiratory condition, and he would be contagious to other pets in the household.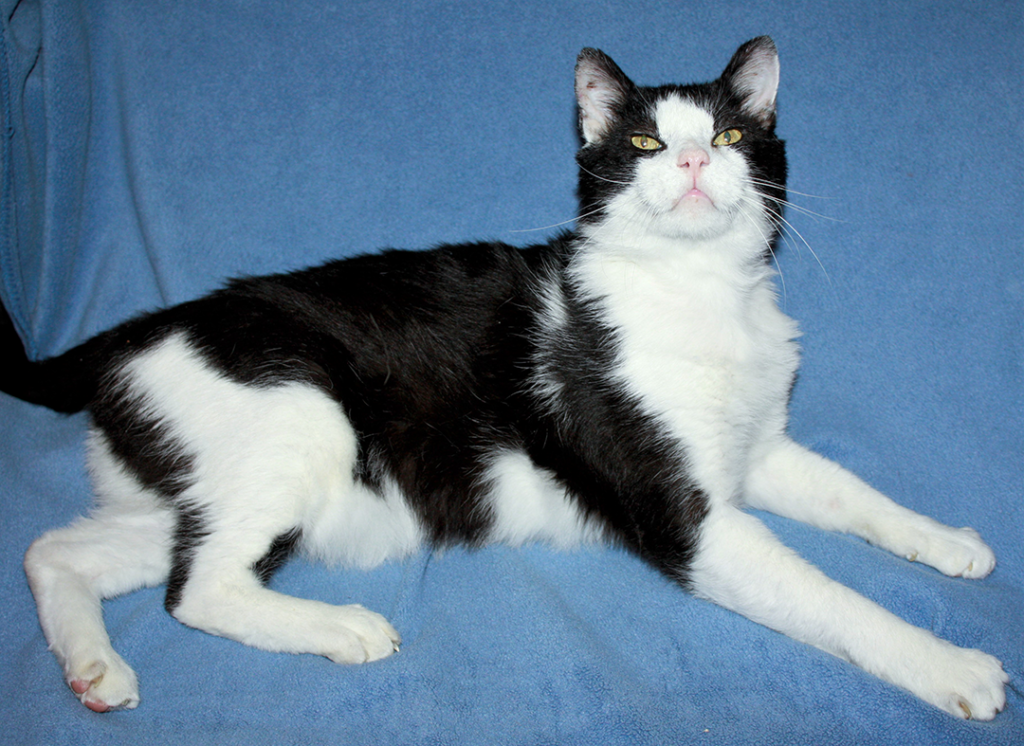 As an older gentleman, Dominic has a few medical conditions that will need monitoring. When we first got him, he was in bad shape. I would say that he had started on I insulin, but it appears to have gone into remission. He is currently being monitored, and managed with diet. An adopter needs to be prepared that they may have to provide daily insulin in the future. He is also likely to need a special diet for the remainder of his life.
He has some early signs of kidney disease, but it's being managed with special food and his foster makes sure he always has plenty of water. Currently, his kidney "marker" is back to normal. But, don't let these well-managed issues discourage you from making him your feline companion. He has a lot of love to give for anyone looking for a devoted friend.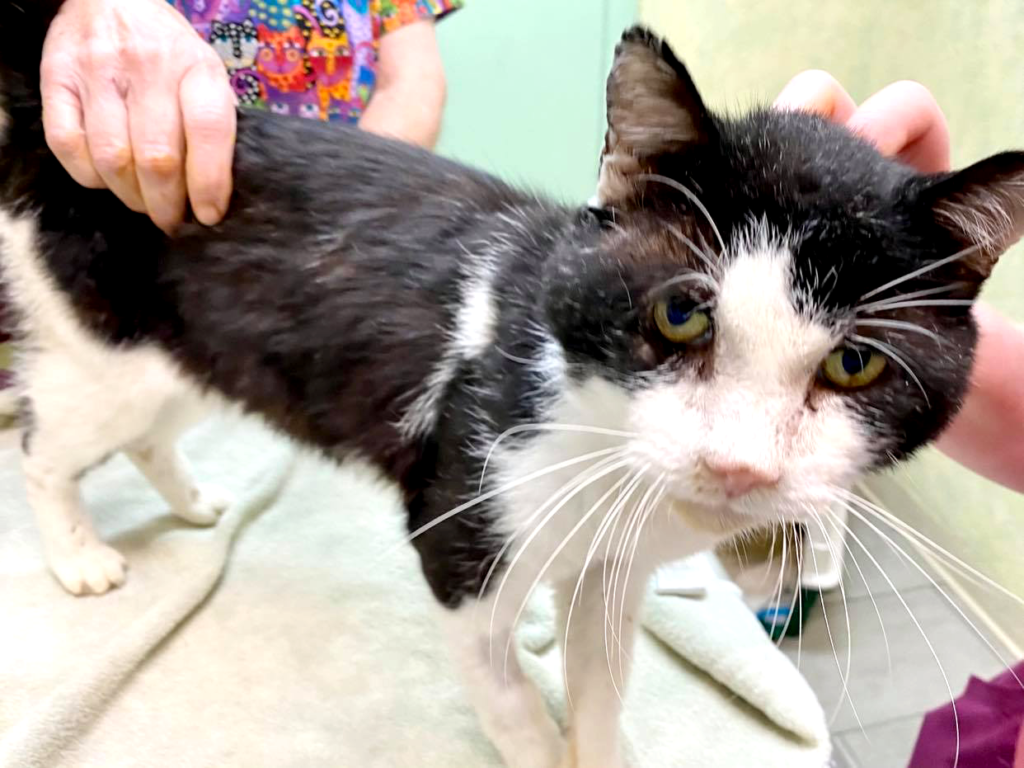 Dominic has been neutered and given age-appropriate vaccines. He tested negative (good) for FeLV and FIV. He now also has a shiny new microchip!
If you need a handsome Black and White Harlequin patterned gentleman to spend your days with and you have a warm lap, Dominic would love it if you would apply to adopt him from the link below.
---
Interested in giving a cat a loving Forever Family? Please fill out an Adoption Application. To place a cat on hold, a $50 deposit fee is required. Cats can be placed on hold after your Adoption Application has been approved.
Learn more about The Feline Connection's adoption policies and procedures on our Adopt page.
Learn more about The Feline Connection's adoption policies and procedures on our Adopt page.