Rutland, VT
Emerald's friendly personality (lap cat) and beauty shine!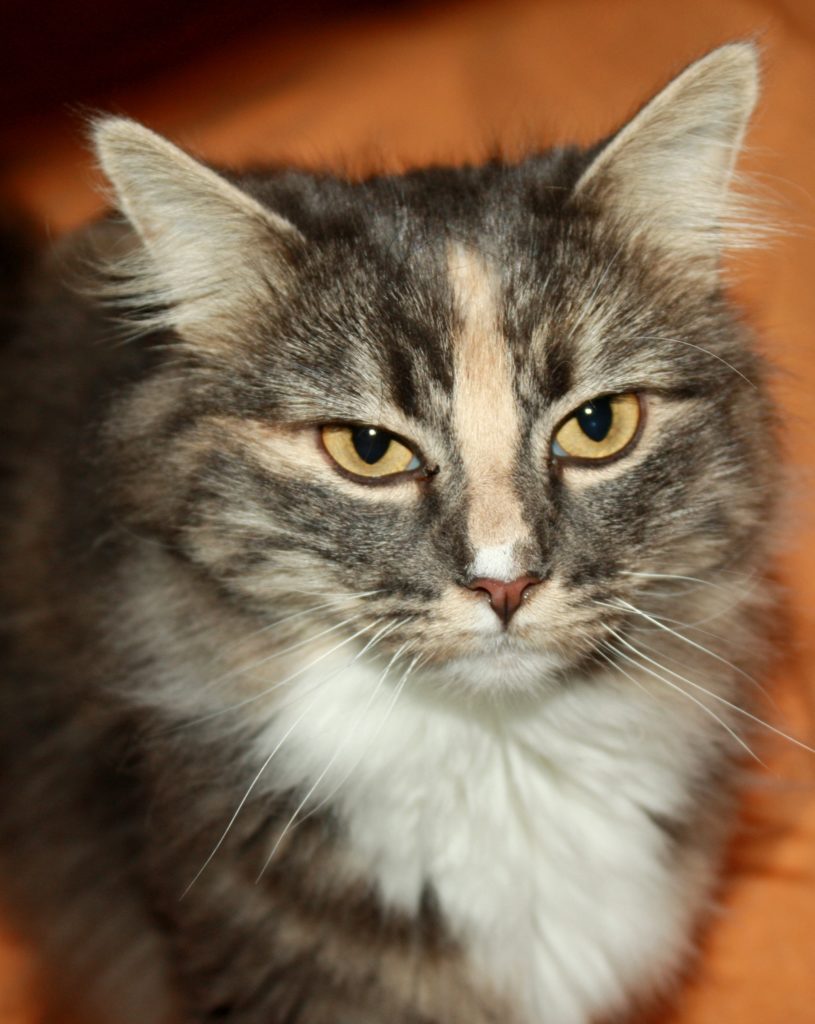 Emerald (Emmie) is a beautiful floof and sweet girl. She took a few days to come out of her shell, but now she just wants attention. Loves to be pet, and wants to be around people. She likes to be held and cuddled. She is good with other cats.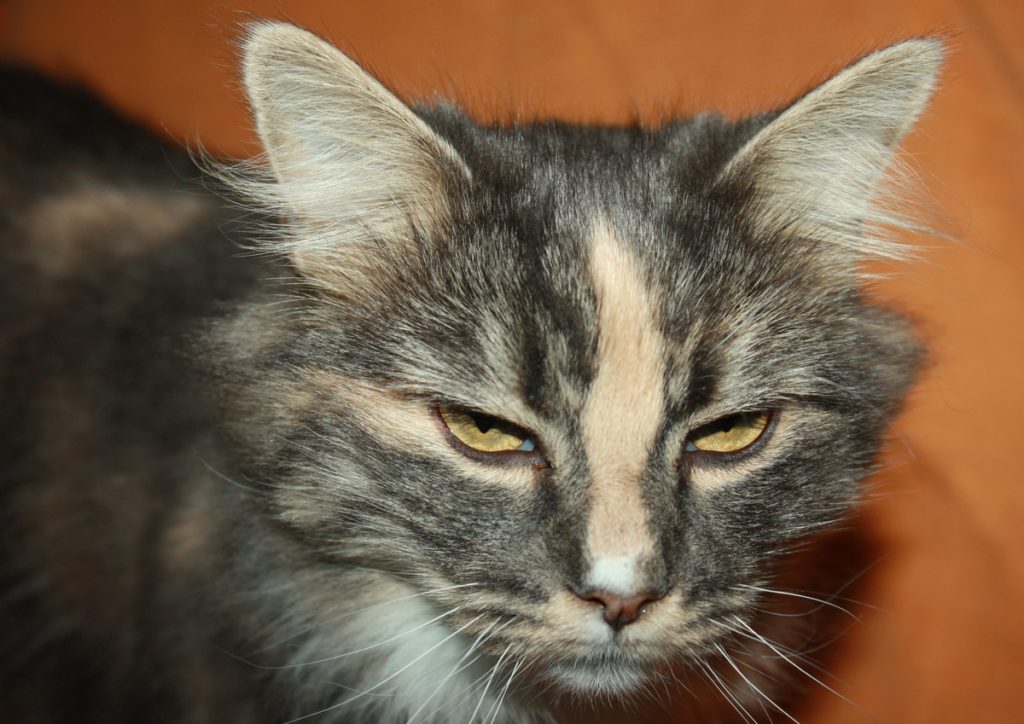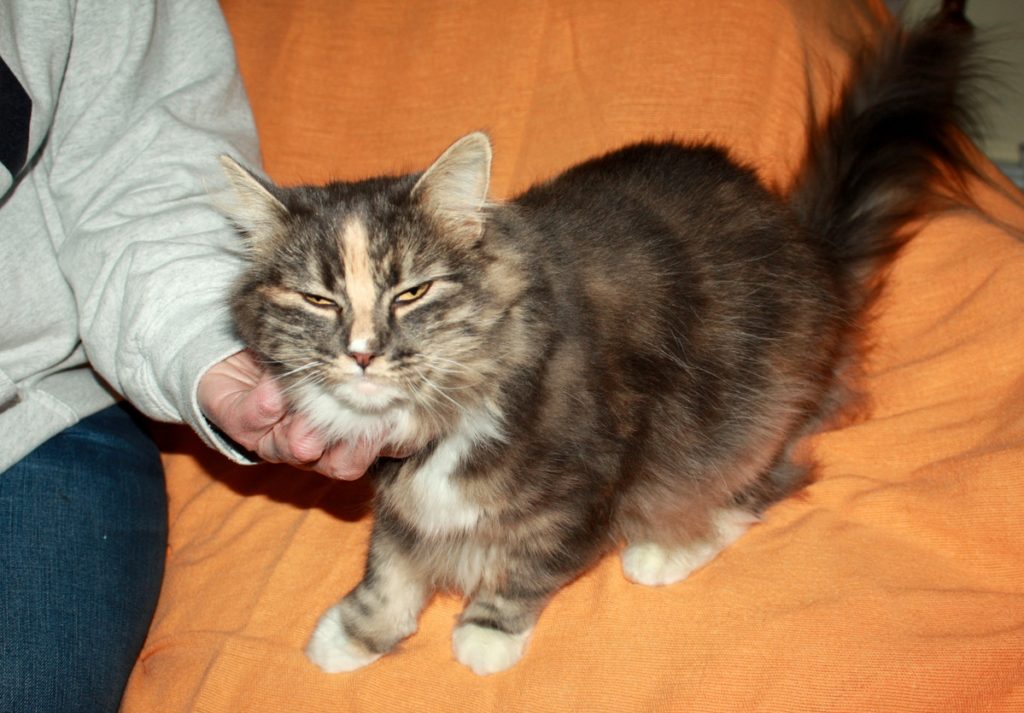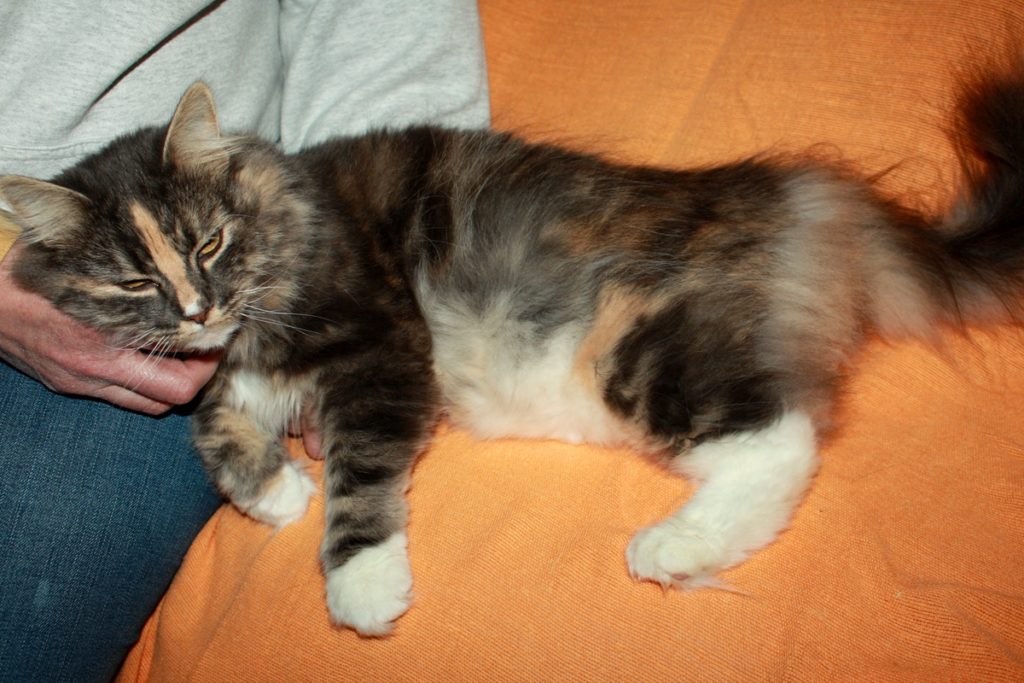 Foster mom says: "What a sweet girl! She lets me hold her like a baby, and even rolled on her side and asked for a belly rub. She is a beautiful cat!"
Emmie: October 27, 2019 – Luvs with Foster mom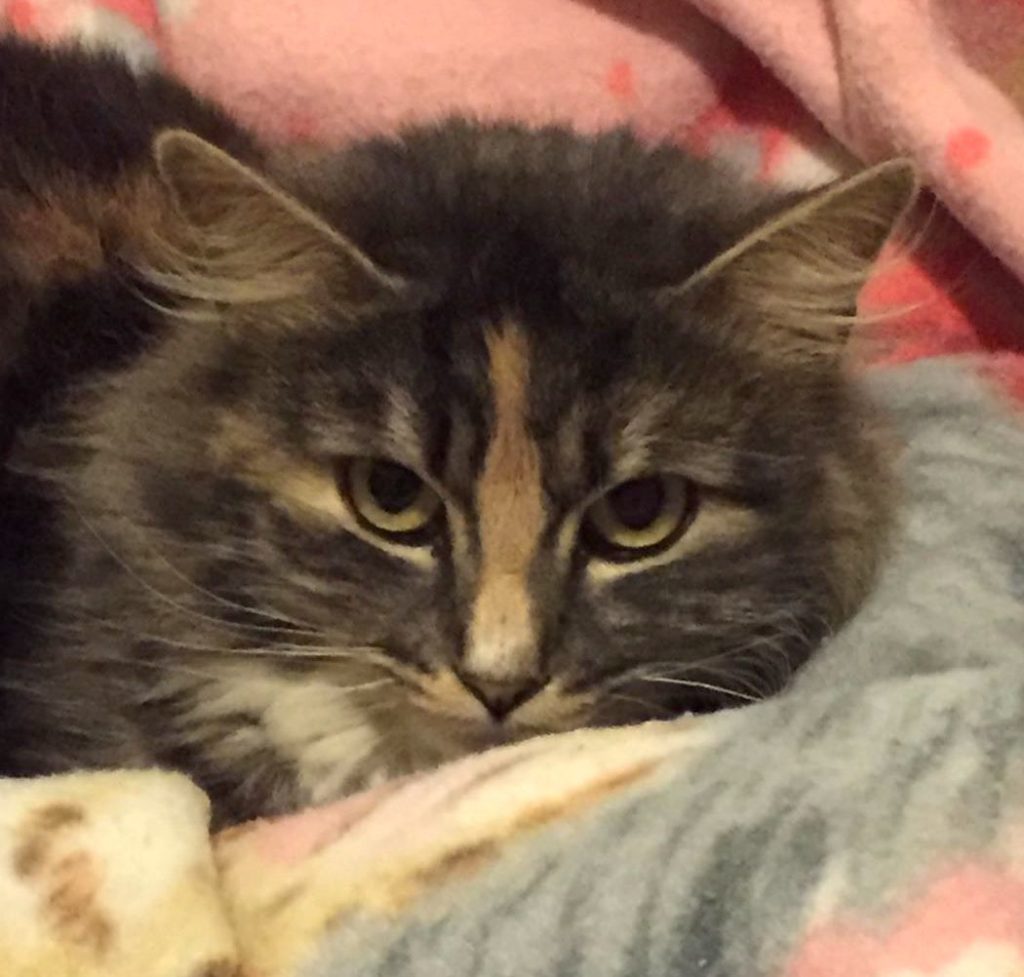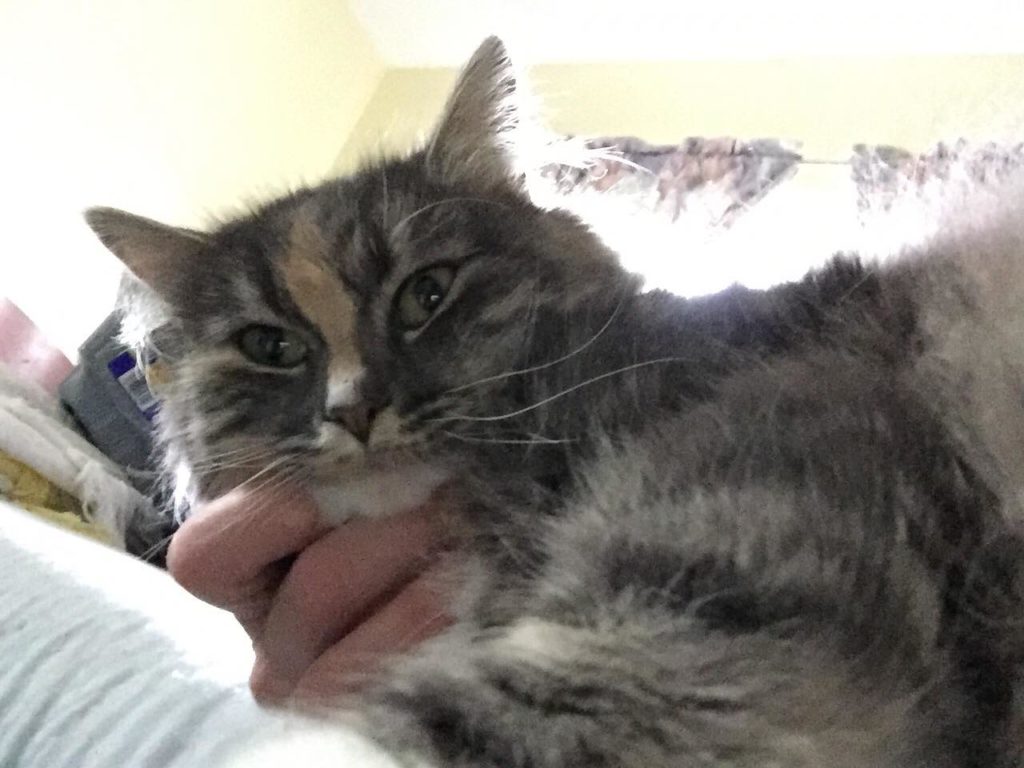 …"She is good at redecorating her room with her blankets. I will find small blankets I had put on the bed, dragged around the room. Likes to look out the window."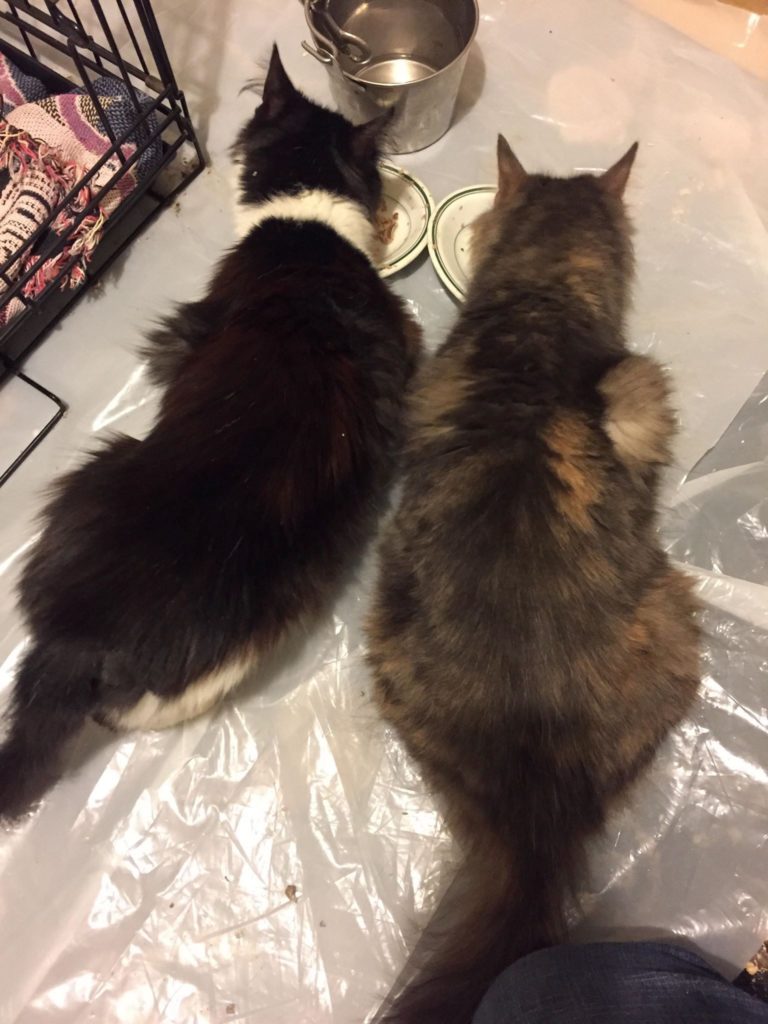 …"She purrs constantly. Loves scritches. She likes to be held like a baby, but only for a short time and then she asks to get down. "
Emerald gets along very well with her roommates and the other Orwell Jewels.
Emerald has beautiful eyes, and after being homeless after her owner died, like the other Orwell Jewels, she had a scruffy coat at first. She has grown out a new, shiny, downy soft coat! Major Floof!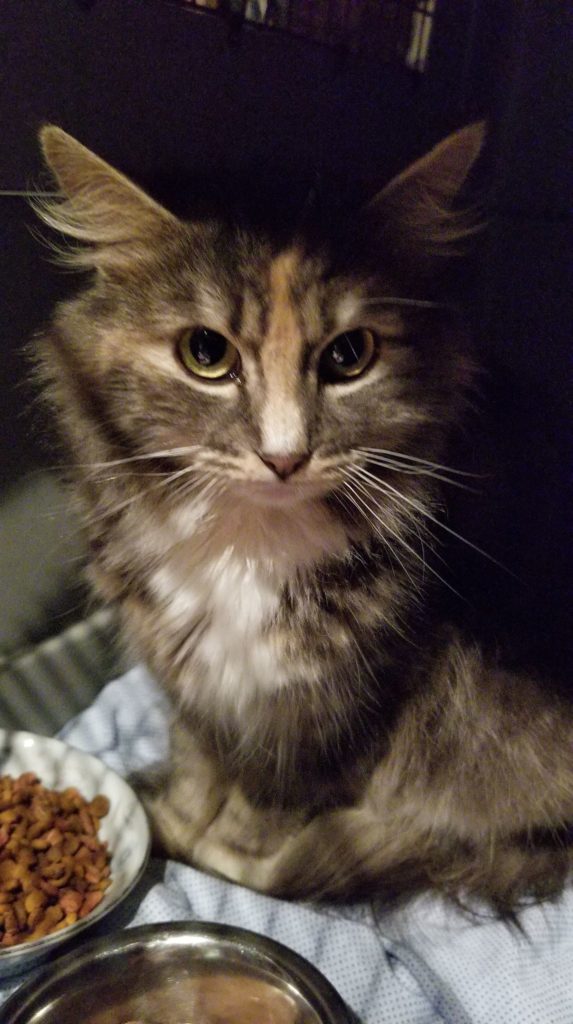 Emerald tested FeLV, FIV and Heartworm negative (a good result). She has been for a veterinary checkup (and is fostered by the TFC founder and Vet Tech Maria!). She has received her 1 Yr Rabies, FVRCP#2 & #3. She had a negative (good) stool sample check and has been treated for fleas, ear mites, and common parasites. She has her very own microchip!
Lovely Emerald is on the search for the purrfect Forever Family! Interested in adopting Emerald? Fill out an Adoption Application below. To place a hold on Emmie, a $50 no-refundable, non-transferable deposit is required.
Interested in giving a cat a loving Forever Family? Please fill out an Adoption Application. To place a cat on hold, a $50 deposit fee is required. Cats can be placed on hold after your Adoption Application has been approved.
Learn more about The Feline Connection's adoption policies and procedures on our Adopt page.
Learn more about The Feline Connection's adoption policies and procedures on our Adopt page.