Adopted July 8, 2019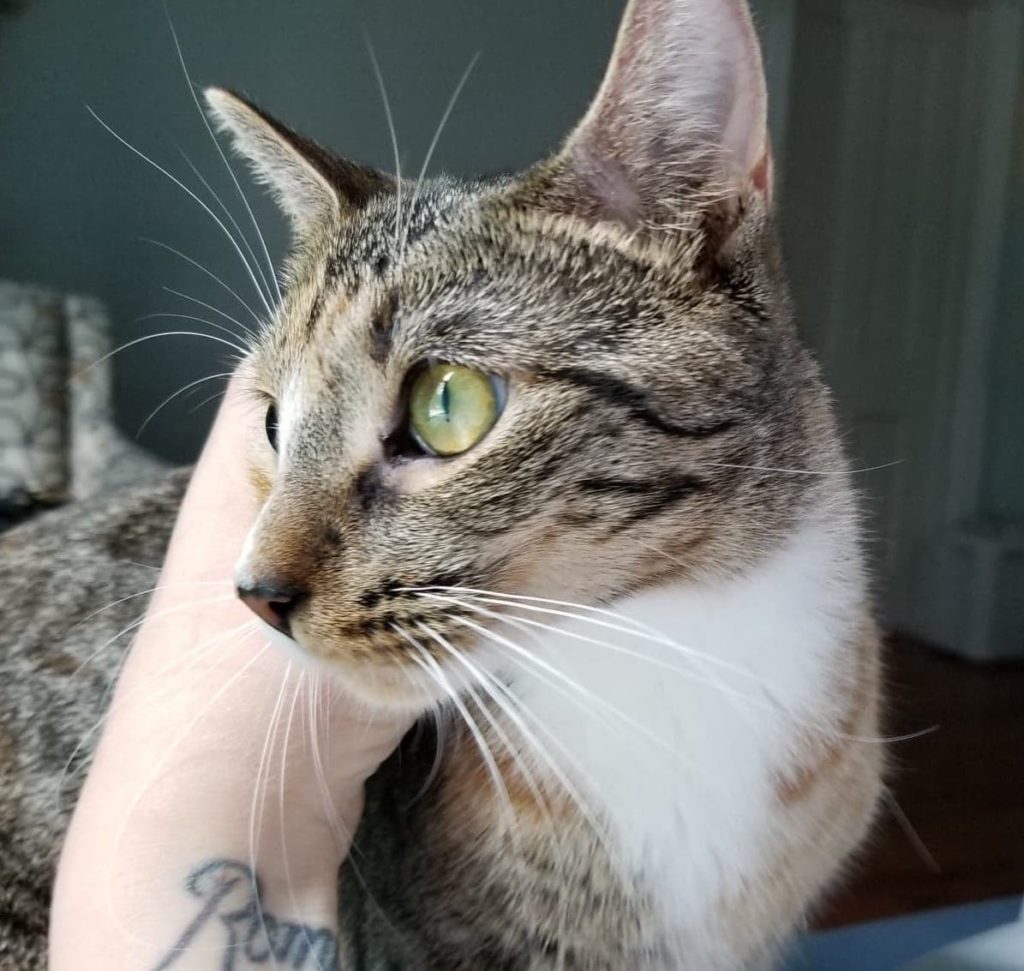 Check out this beautiful girl with the extra long tail (seriously, it is as long as her body) and the gorgeous eyes. Hermione's eyes are a rich gold/green color with flecks of brown in them. Her mama never taught her that staring isn't polite and she will stare into your soul with her piercing eyes.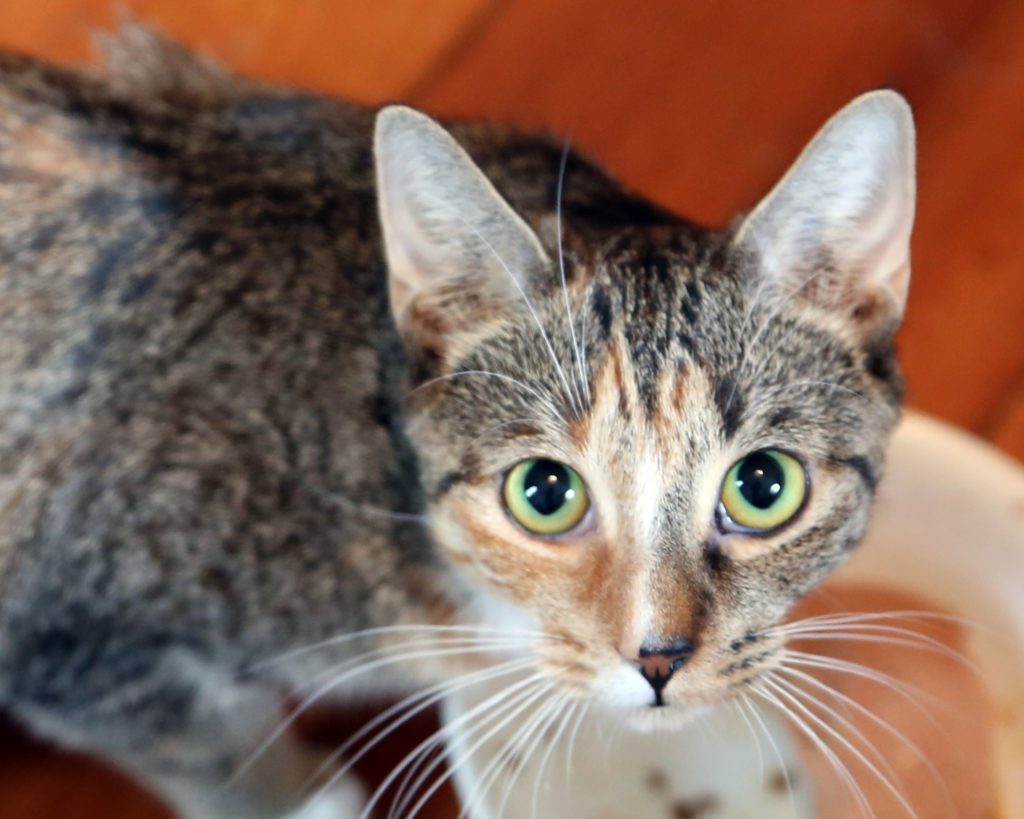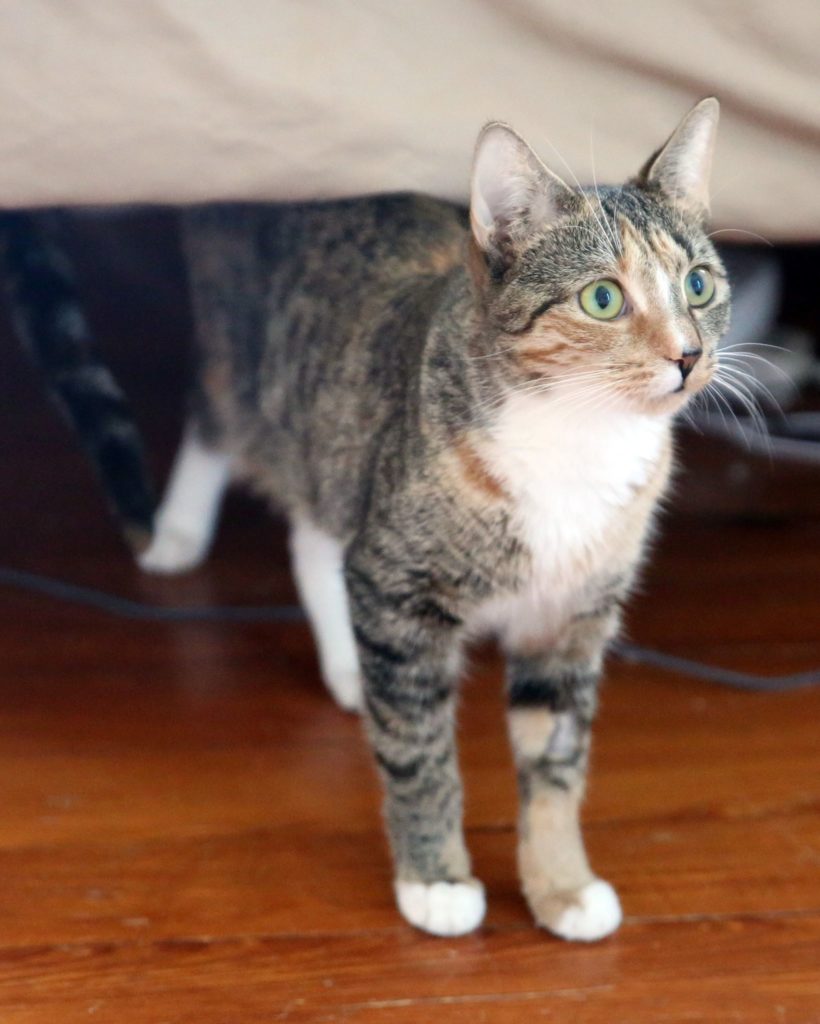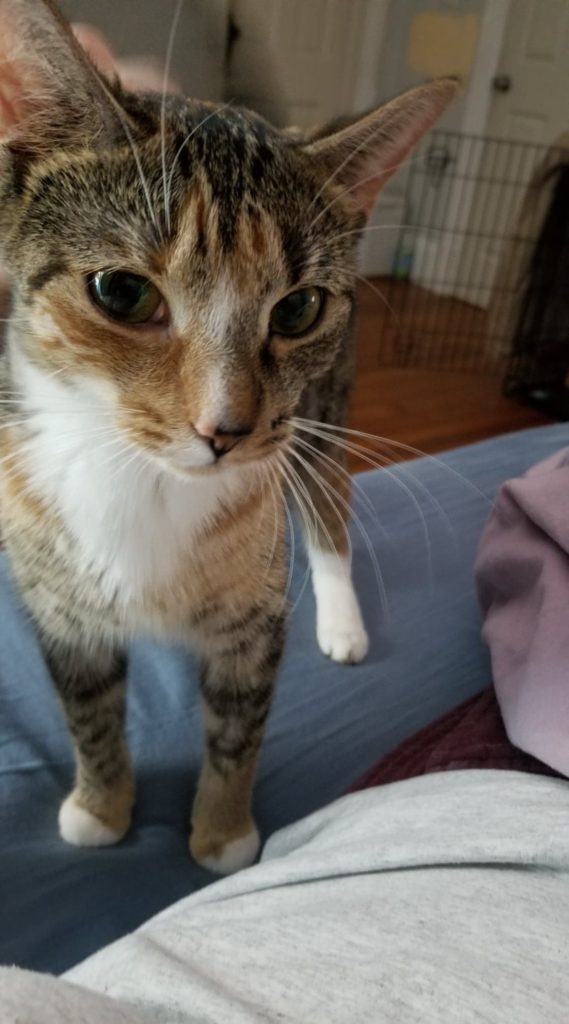 Hermione is a gorgeous short hair caliby (a calico cat with tabby stripes) who is loving and friendly. We rescued the father of her kittens, and a few weeks later his owner surrendered her and her kittens to us as well. The whole family is very sweet and beautiful.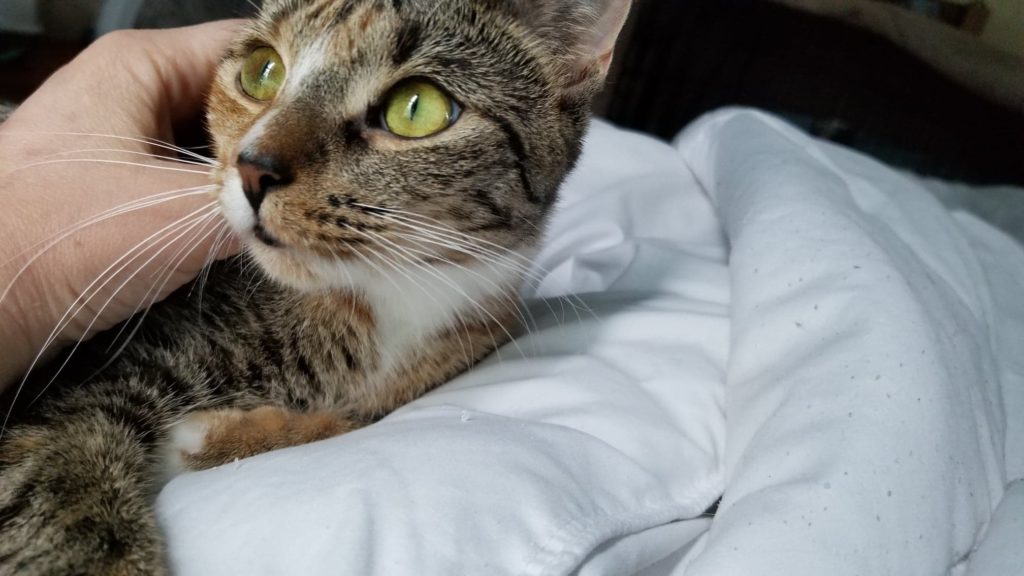 Hermione is timid, but eager to explore her surroundings. She is inquisitive, always wanting to know what's going on. She loves to cuddle, laying in bed with foster mother regularly.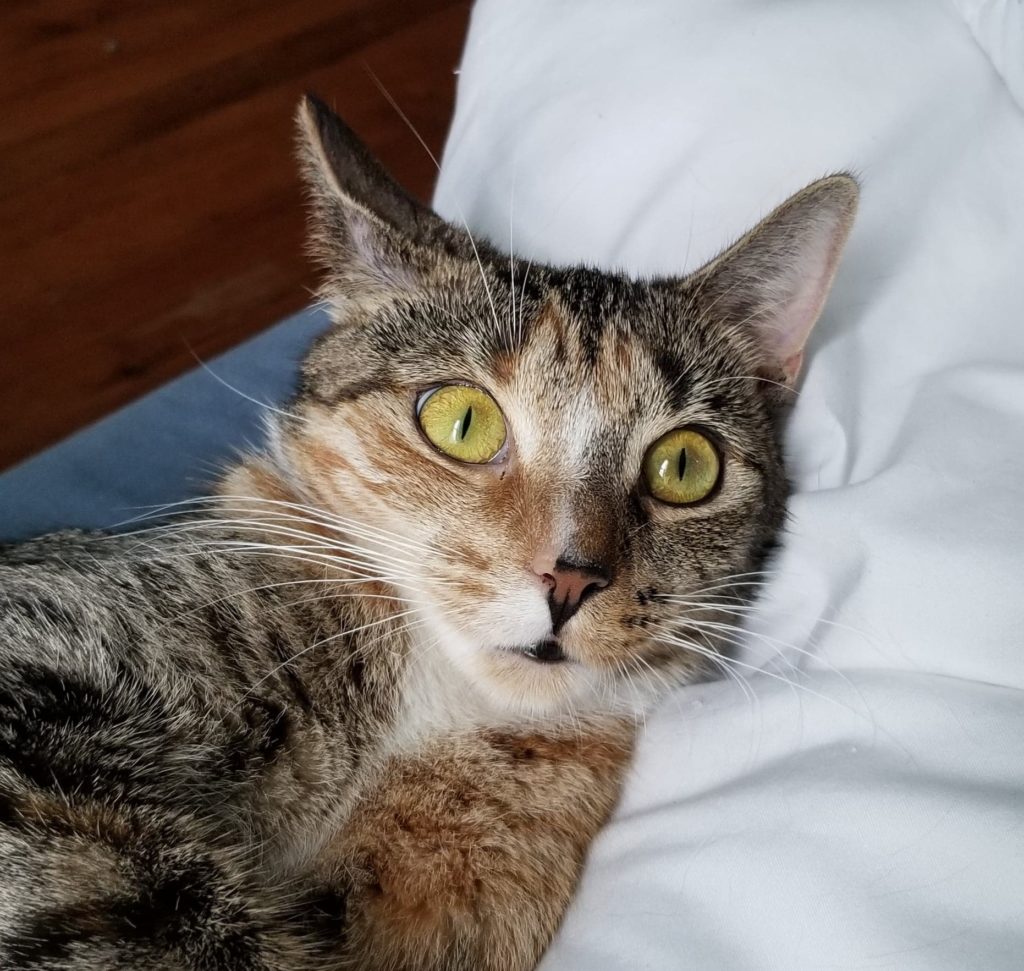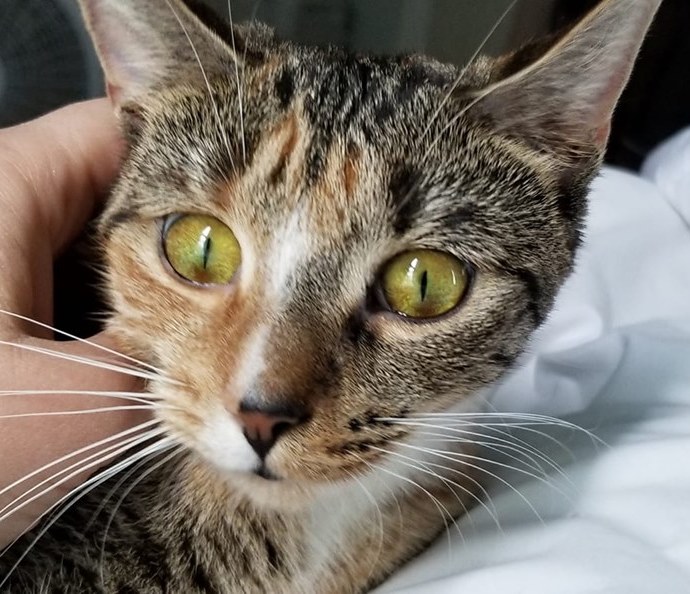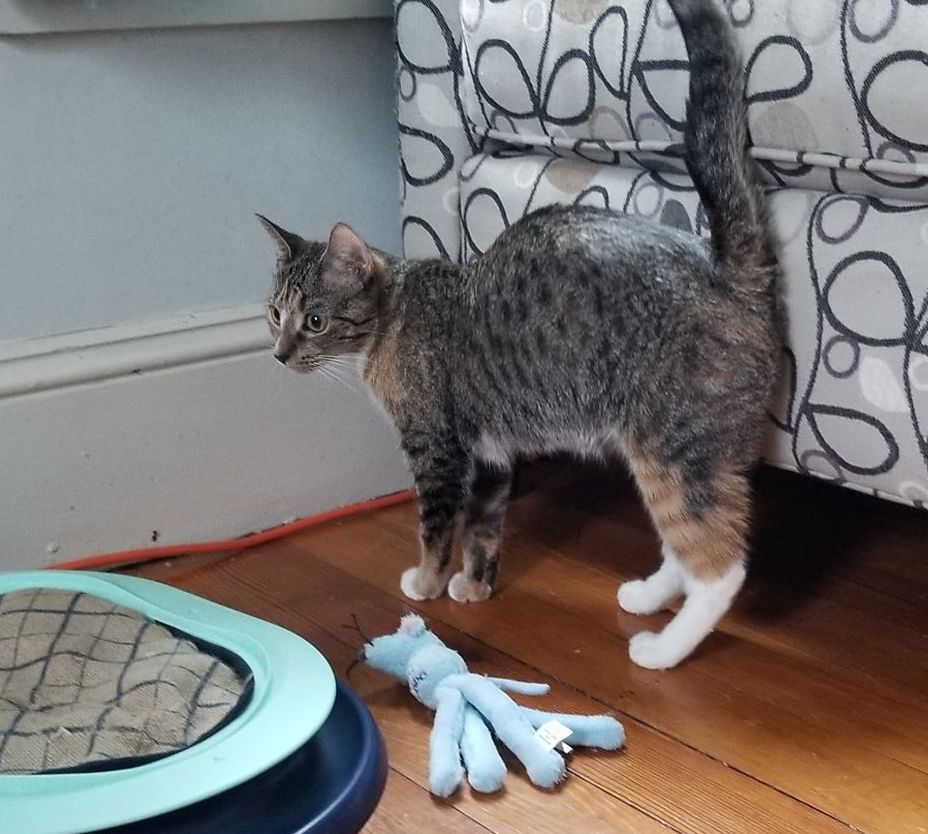 She had kittens at the end of May 2019 and is still nursing. She is a really good mama, quickly attending to her babies when they need something.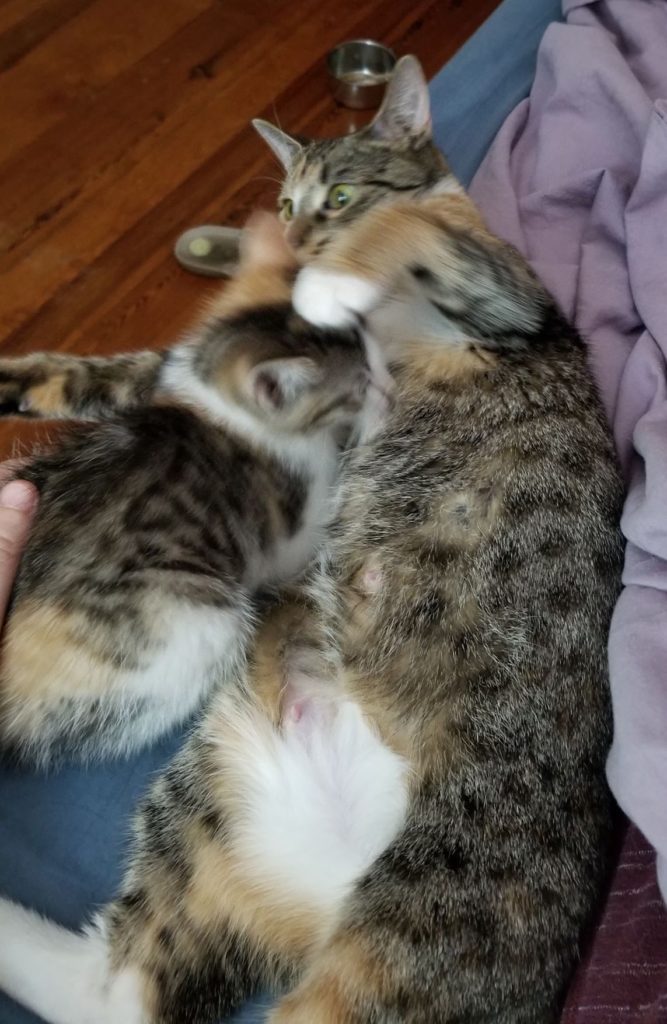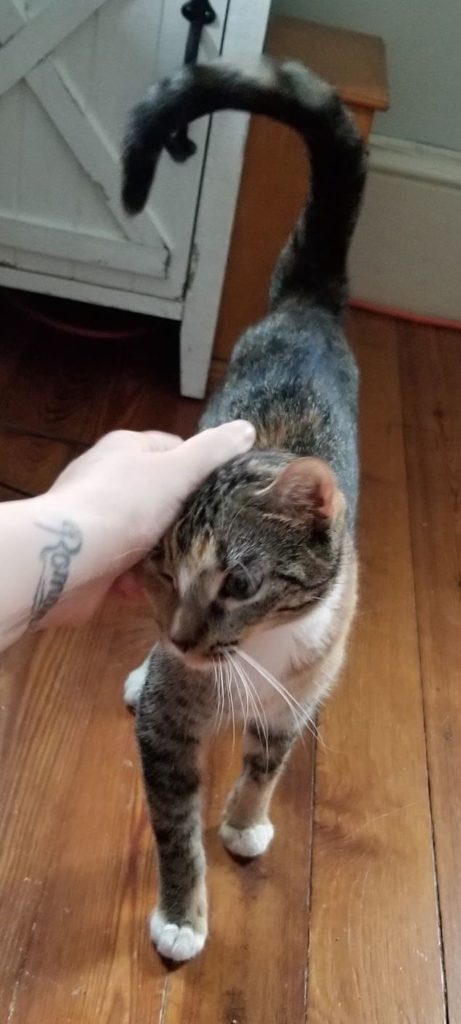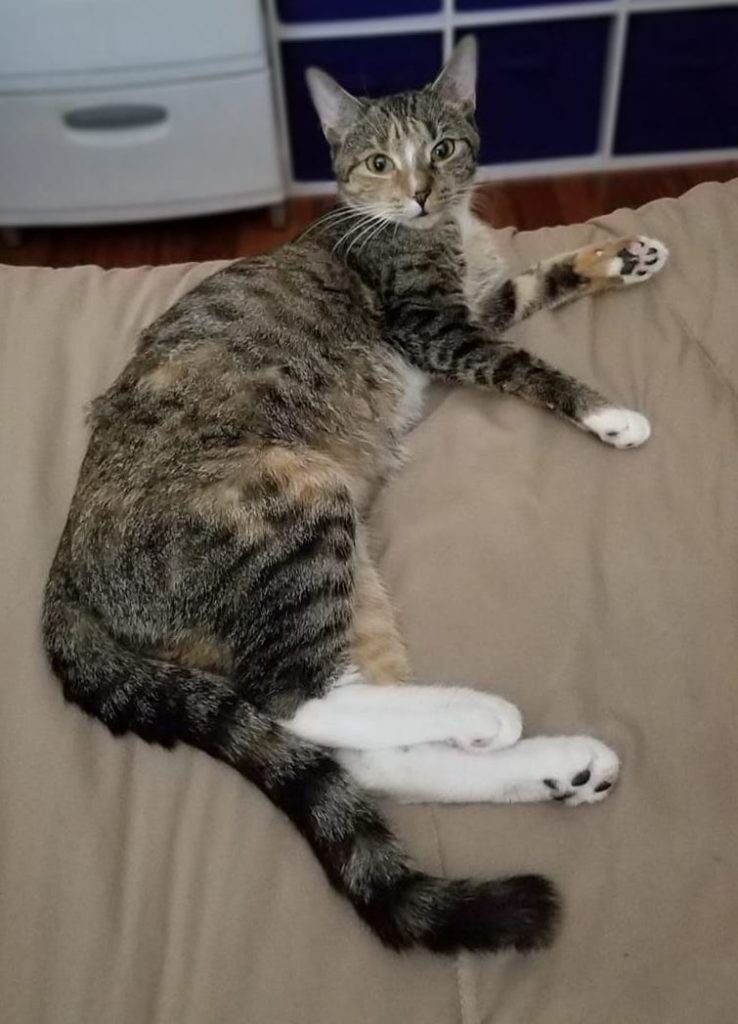 Hermione is good with other cats (she is currently being housed with the father of her kittens- who is now neutered).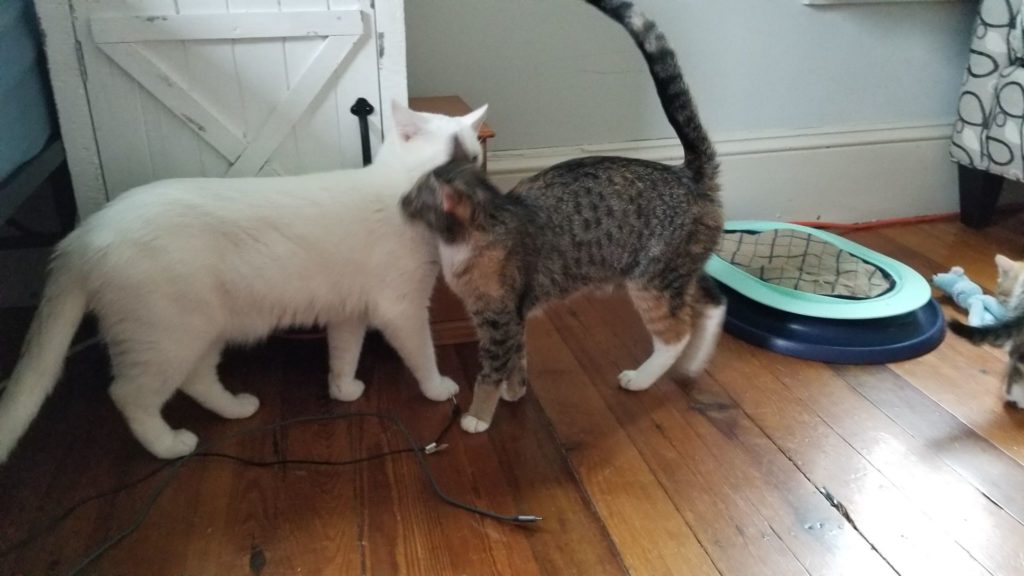 She is still mothering her kittens, but will be spayed very soon and be ready to go to her Forever Home and Family.
Interested in giving a cat a loving Forever Family? Please fill out an Adoption Application. To place a cat on hold, a $50 deposit fee is required. Cats can be placed on hold after your Adoption Application has been approved.
Learn more about The Feline Connection's adoption policies and procedures on our Adopt page.