Available for Adoption
Proctor, VT
Major league cuddle kitty looking for a forever family for cuddles, snuggles, and loves.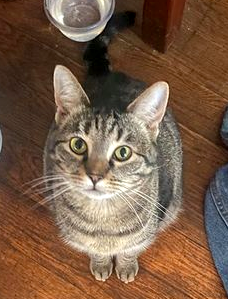 Maggie is an affectionate and much-loved girl, who needs ta quieter home. She is loving, playful, and a great companion.
"She LOVES cuddles! Maggie also will play fetch with bottle caps. She will find them and bring them to you. When she gets attached she can sense your feelings and will cuddle you if your sad or depressed. She will groom you as well."

Current Family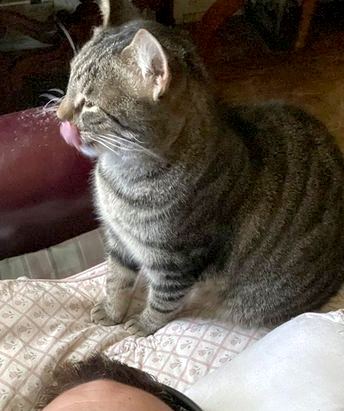 Maggie is a much-loved friend, and things went really well until there were young children at home. When overstimulated, she will now swat when she doesn't want to be pet. Her family thinks she needs a quieter home, without children or high levels of activity.
Maggie is spayed and has had vet care at Eastwood Animal Clinic (she is due for a checkup). Maggie has been around other cats and dogs and has done okay in the past.
Interested in giving Maggie a loving forever family? Please contact Chris at 802-345-9825.
---
The animals listed here need families but are not under the care of The Feline Connection. This page is provided as a courtesy to animal advocates looking to find homes for pets and for cats who need new families, for whatever reason.
We do not know, and in most cases have never seen these cats and The Feline Connection does not make any claims, express or implied as to their behavior, health, etc. We do our very best to represent each cat to the best of our knowledge.
---
Visit the Adopt page to see cats and kittens from The Feline Connection