Available for Adoption
Rutland, VT
Miso.does.not.stop.purring.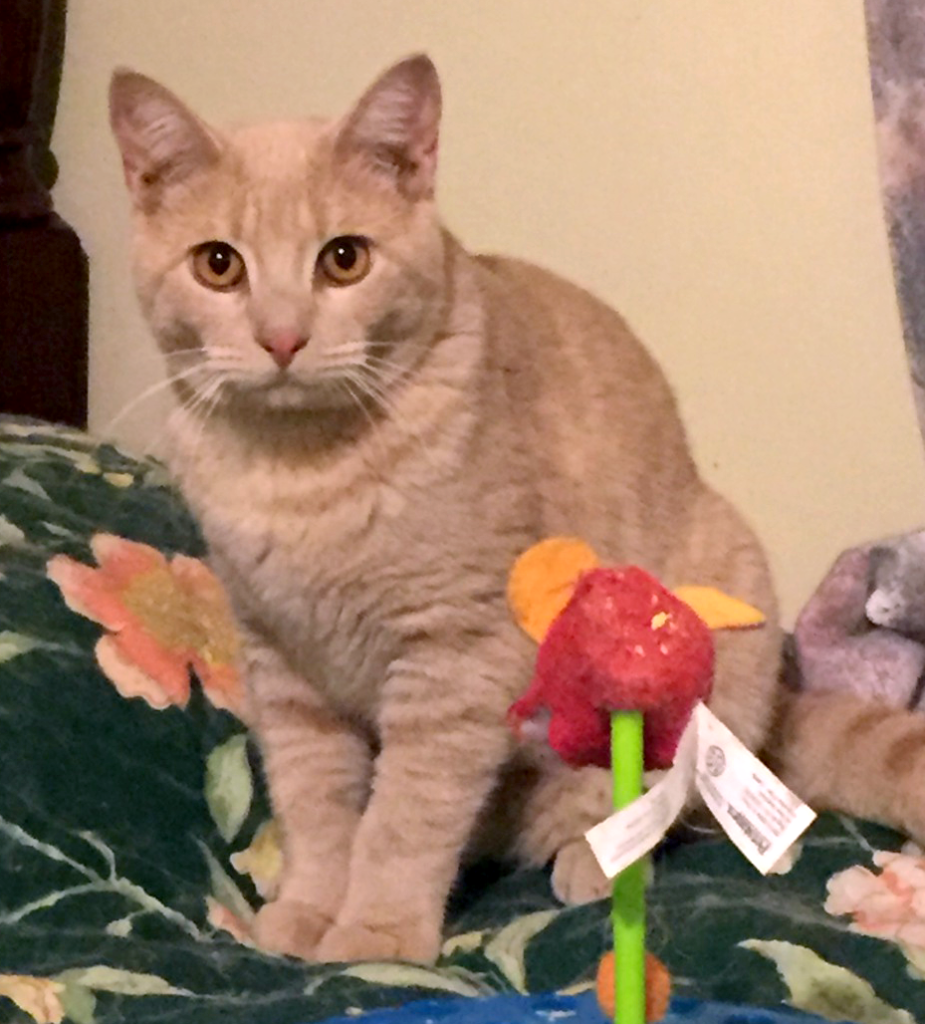 He loves toys, and to play with his siblings. He purrs non-stop! He loves water and playing with it, and has even been known to stand in his water dish!
We rescued Miso and his siblings at about five months old. He was born in the wild somewhere near Whitehall, NY. Miso enjoys pats and attention, even though he is reserved. Treats and food win him over. Sometimes he will still hide when approached directly, sometimes not. At mealtime, he is all about pets and loves. When there is no food involved, he loves to play. With time, we think he will be much more comfortable with people. He has come a long way.
He loves to purr! All the time! Even when scared, he purrs to self soothe.
Miso – volume all the way up for purring audible at the end.
Miso has been neutered, has received age appropriate vaccinations and has a microchip. We estimate his birthday mid-April 2020.
Have a quiet home, a bit of patience and like kitties who love to purr? Miso needs a bit-o-love but he's worth it! He is looking forward to a lifetime of love, warmth and affection indoors!
Interested in being Miso's forever family, please apply to adopt him from the link below!
---
Interested in giving a cat a loving Forever Family? Please fill out an Adoption Application. To place a cat on hold, a $50 deposit fee is required. Cats can be placed on hold after your Adoption Application has been approved.
Learn more about The Feline Connection's adoption policies and procedures on our Adopt page.