Available for Adoption
Rutland, VT
Super Sweet beautiful Classic/Swirl Tabby is affectionate and playful!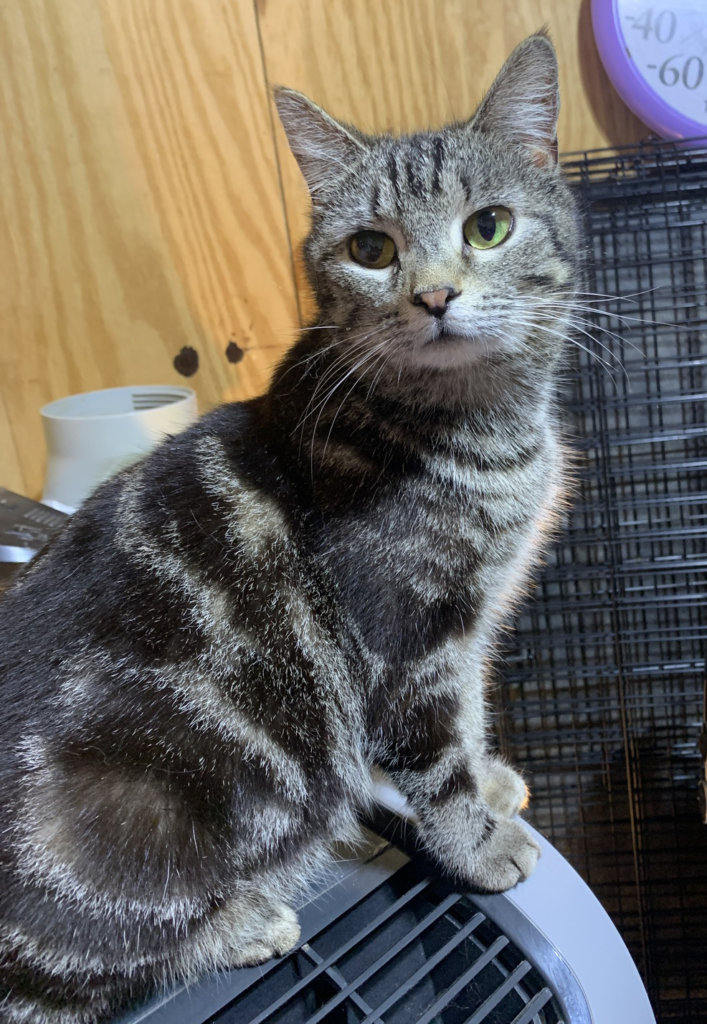 Montauk is super cuddly, loving and mellow, this pretty tabby is all set to have all the attention you have for her!
Montauk is a super sweet girl with quite the story. She was with an outside colony for about 2 years before we were able to trick her into going in a trap. The caretaker was worried because she appeared to be sniffly a lot. The caretaker also believed she was a he since she had never seen kittens. When I brought her home, the first thing I realized was that she was far from feral. She was a sweet cat. Next, while petting "him", I realized that he was a she and was quite pregnant. Mama Montauk had her 3 kits (Pim, Fortune Cookie, and Tim Tam). They all found homes except Mama. She has a beautiful coat and markings.
Montauk is the sweetest girl. She had a tough life living outside with a chronic URI. She is so much better now that she is inside. Her meds do wonders for her. Montauk would do awesome in any home. She just wants love. Relaxed, laid back and sweet….sums up Montauk. 💜

Foster Mom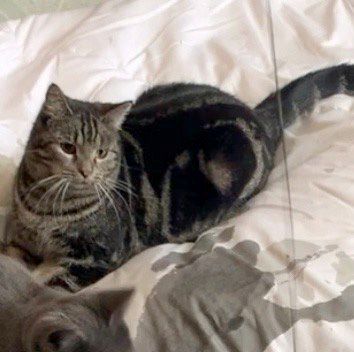 We estimate Montauk was born in the late summer of 2020. She tested Negative (good) for FeLV and FIV. She has been spayed and has age-appropriate vaccines as well as a microchip. She also has a chronic Upper Respiratory Infection (a cold) but does well on medication. She adores dry food.
As for her chronic URI, it is very well managed with her daily (1/4 tablet) of famciclovir, an antiviral. Since she has been on that, her symptoms are controlled and she hasn't had to be on any other meds. She does sneeze sometimes but isn't "snotty." She is very easy to "pill." I open her mouth, drop the 1/4 pill in, and she swallows it right down. There's not a mean bone in her entire body.

Foster Mom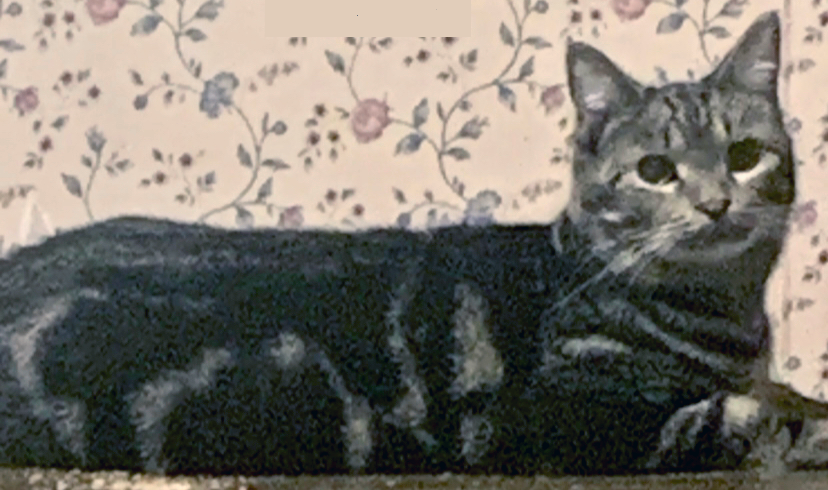 Interested in giving this loving girl a Forever Family? She will prosper with an inside-only lifestyle, lots of attention, affection, tasty noms and ongoing management of Montauk's URI. If you are interested in learning more about Montauk or having her join your family, please fill out an application below or let your matchmaker know.
---
Interested in giving a cat a loving Forever Family? Please fill out an Adoption Application. To place a cat on hold, a $50 deposit fee is required. Cats can be placed on hold after your Adoption Application has been approved.
Learn more about The Feline Connection's adoption policies and procedures on our Adopt page.
Learn more about The Feline Connection's adoption policies and procedures on our Adopt page.