Beautiful green-eyed Nebula came with an extra dose of affection!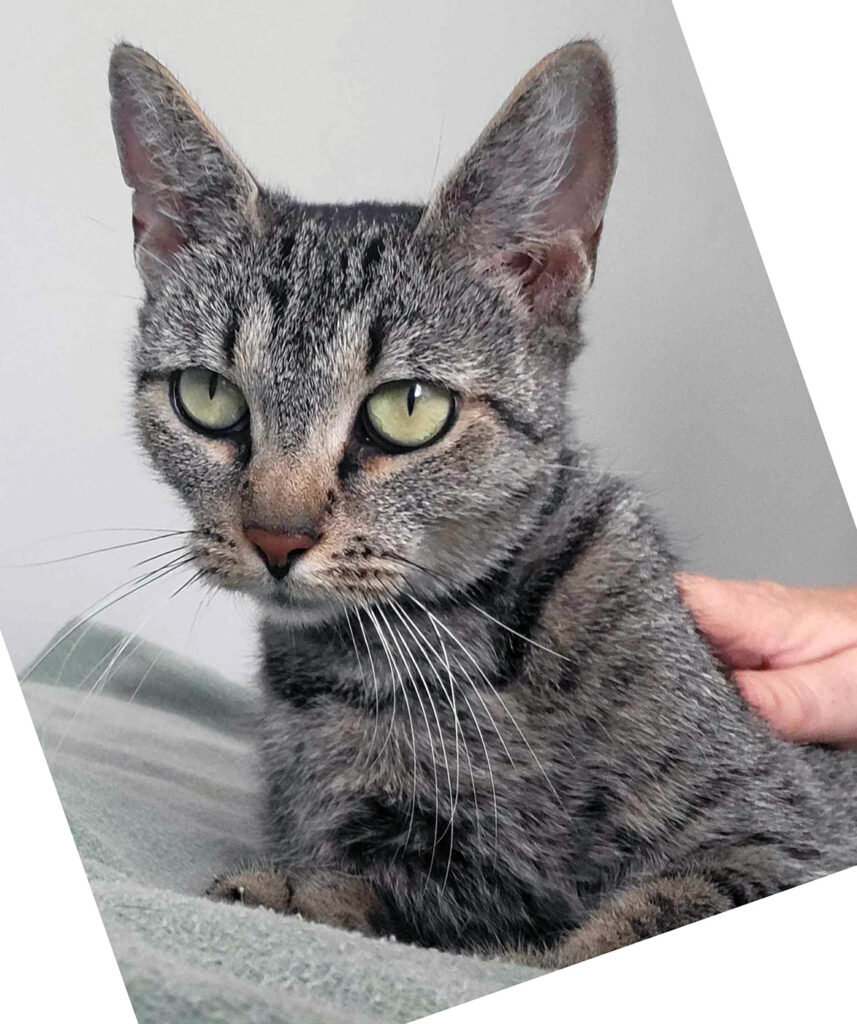 Hello there, I'm Nebula, the beautiful tabby mom of five lovely kittens. If there's one thing I can't resist, it's attention. I'm a true socialite, and I won't shy away from any human who's willing to give me some love.

🐾 Nebula
Nebula was found by an advocate after losing her home while pregnant. We scooped her up and she raised her kittens in a safe environment.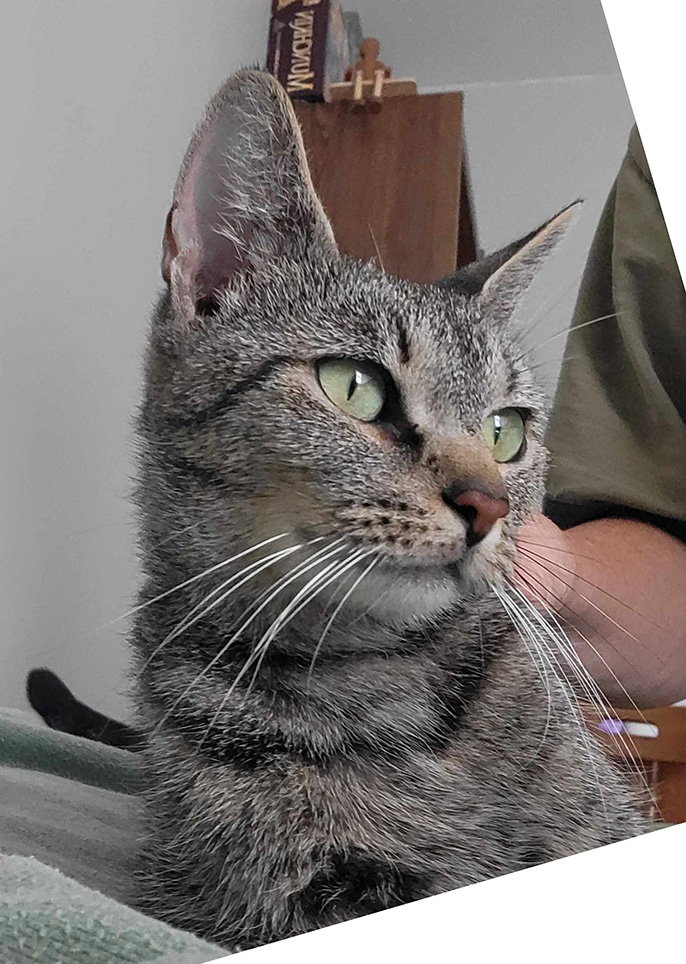 About Me:
Friendly and Social: I haven't been around other animals or children in my current foster home, but I'm a friendly gal who just adores attention. I would assume I'd get along just fine with children because, well, I can't get enough of those pets and cuddles!

Cuddly and Affectionate: I'm a real softie when it comes to affection. I might not like being picked up too much, but I'll tolerate it for the sake of some extra love. No aggression from me, though; I'm as gentle as can be. When a stranger came over to give me my vaccination, I didn't even flinch!

Curious Explorer: I like to check out the house and see what's going on. I'm definitely interested in what you're up to.

Mellow Vibes: I'm a pretty easy-going cat. You won't find me biting, scratching, or growling. I'm all about peace and love.

Litter Trained: I've got the basics down pat, so you don't have to worry about any messy accidents.

🐾 Nebula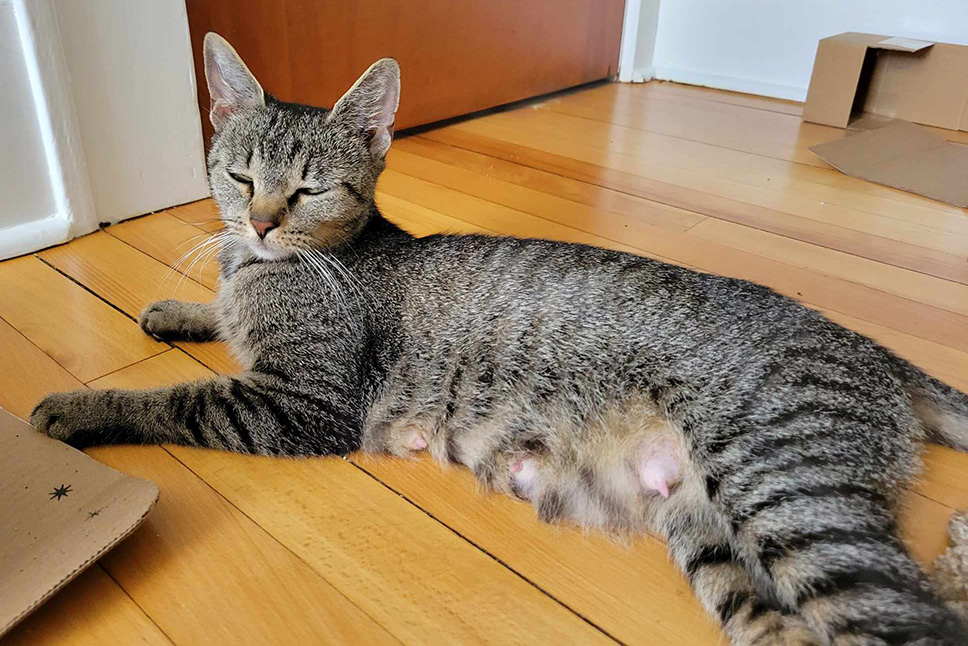 Diet: I'm not too picky when it comes to food and I enjoy canned food.

🐾 Nebula
Being Petted: Oh, did I mention how much I adore being petted? It's like music to my ears (or rather, fur). I'm extremely friendly and will never tire of those gentle strokes and scratches. I love being with my humans.

🐾 Nebula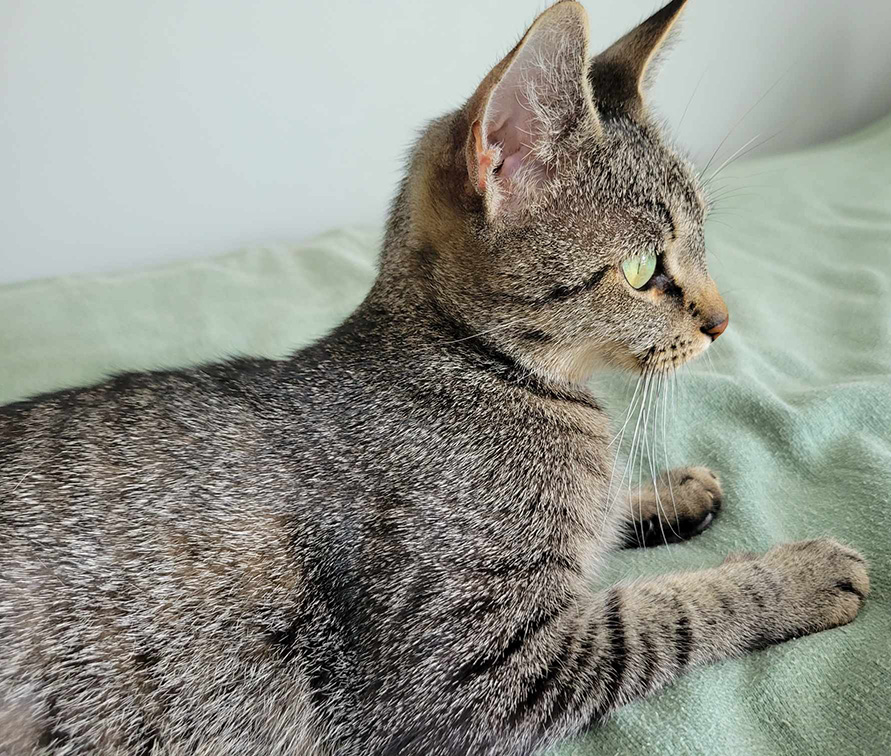 We estimate Nebula was born in late spring 2022. She has had her last litter of kittens, and now is safely spayed, microchipped, and has age-appropriate vaccines. She tested negative for FeLV and FIV. She is a pretty petite brown mackerel tabby with lovely green eyes. Her kittens are weaned and don't need her anymore. She is ready to go to her Forever Family!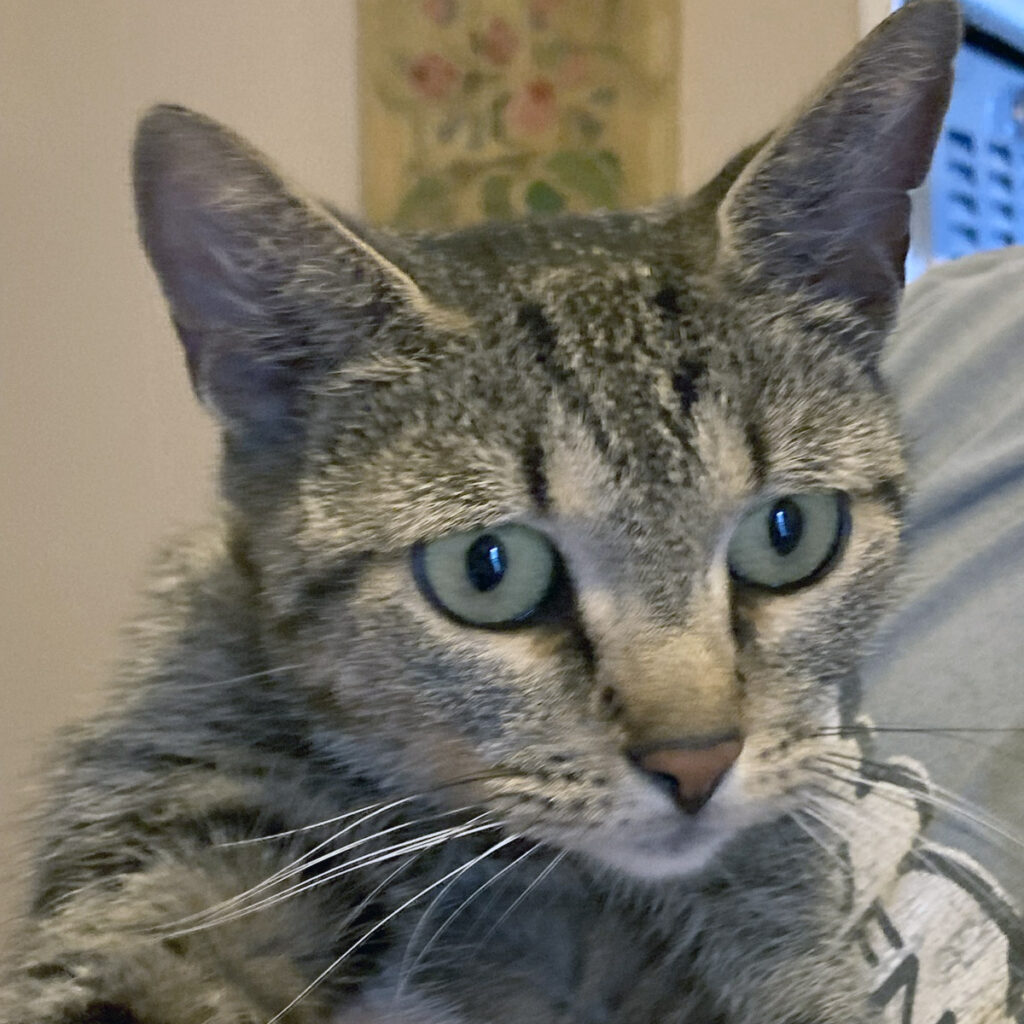 So, if you're looking for a charming and affectionate feline companion who's all about cuddles and companionship, look no further—Nebula's the name, and attention is her game! If you have lots of time to spend with this girl and want to shower her with all the luxuries of house cat life, please fill out an Adoption Application below and put her name on top!
---
Interested in giving a cat a loving Forever Family? Please fill out an Adoption Application. To place a cat on hold, a $50 deposit fee is required. Cats can be placed on hold after your Adoption Application has been approved.
Learn more about The Feline Connection's adoption policies and procedures on our Adopt page.
Learn more about The Feline Connection's adoption policies and procedures on our Adopt page.