Rutland, VT
Odie is a laid-back guy with a hearty appetite and appreciative purrs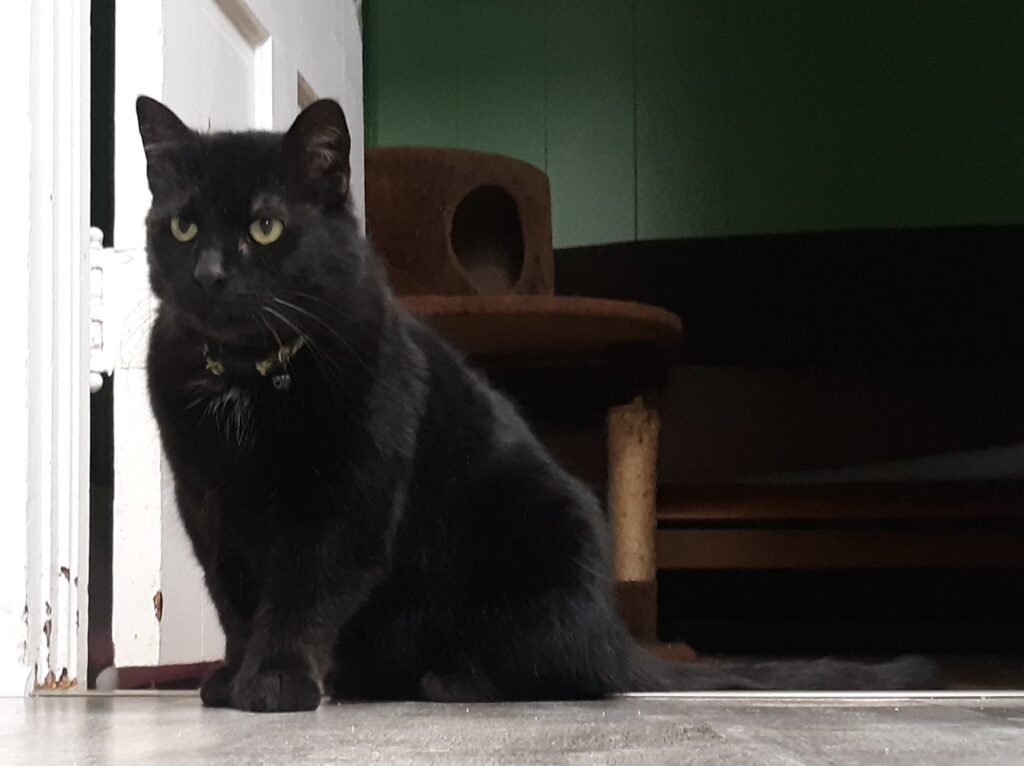 Odie is a sweet and chill cat with who can be picked up and cuddled once he's settled in and has his bearings. He seeks out attention. Odie loves meal time and has a hearty appetite. He likes to express his pleasure with his dinner with a cute trill-y meow.
"I could pet him the first night and instant purrs… I can pick him up no problems. Seems to be an overall chill cat…He will hop up on the futon to sit by you for lovin'."

-Foster Mom
Odie's estimated date of birth is late June 2017. He was a stray that was rescued and taken in by an advocate who had him cared for and then found him a home. Unfortunately, the new owner was forced to surrender him due to severe allergies.
Odie has been neutered, microchipped, and has his age-appropriate vaccinations. Not suitable for life with other cats.
If you're looking for a chill cat who knows how to express his gratitude for being well-cared for, please fill out an adoption application below.
---
Interested in giving a cat a loving Forever Family? Please fill out an Adoption Application. To place a cat on hold, a $50 deposit fee is required. Cats can be placed on hold after your Adoption Application has been approved.
Learn more about The Feline Connection's adoption policies and procedures on our Adopt page.