ADOPTED – September 30, 2019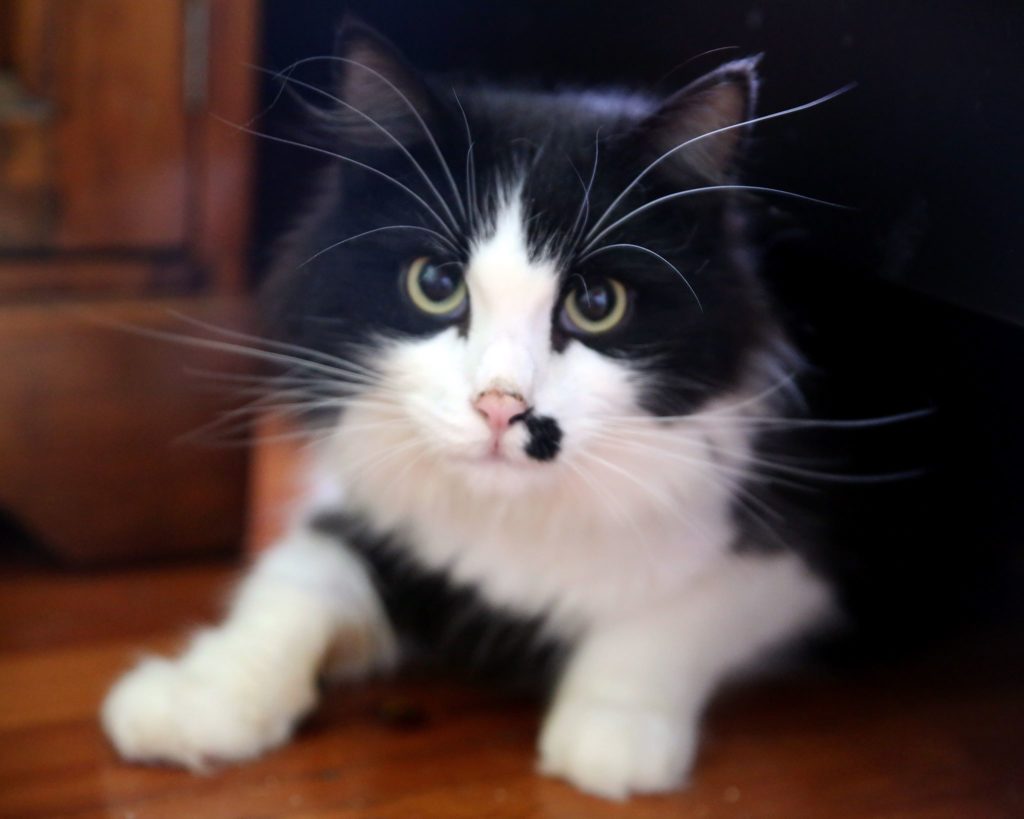 The 'Orwell Jewels' cats come from a home in Orwell where their owner passed away and left behind 15-25 beautiful and tame cats. Since their owner's death, they have been fed by family, but without constant care, they are starting to wander and disappear.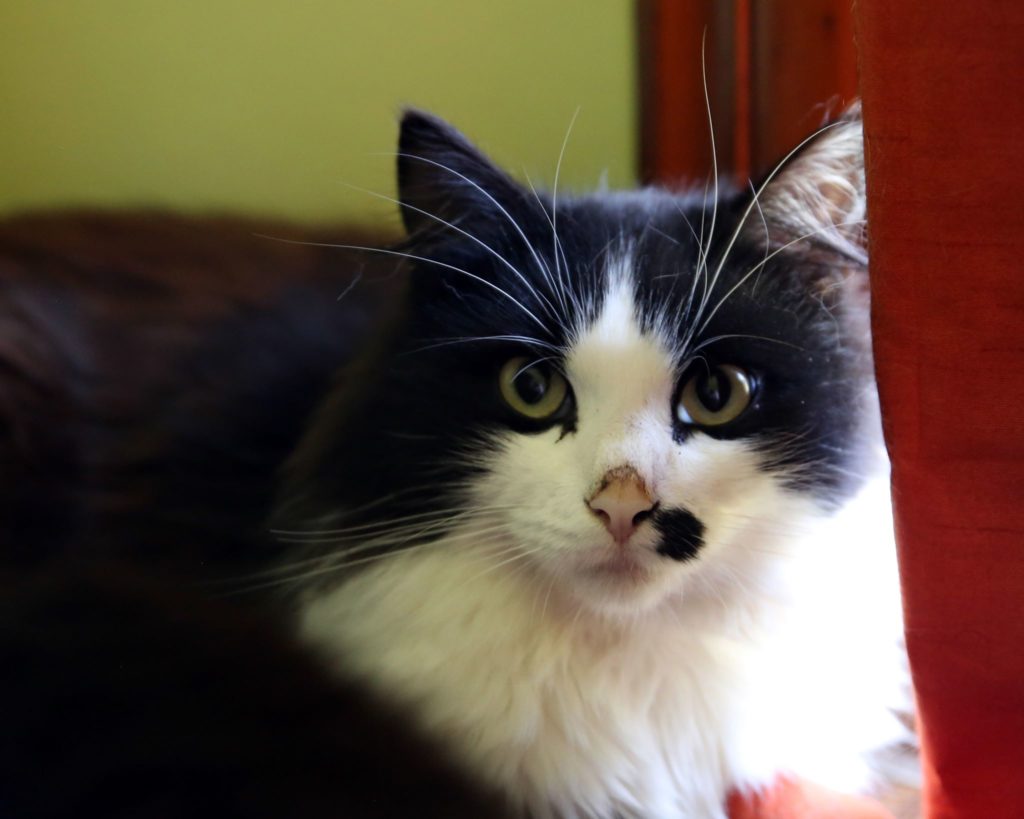 Onyx is part of the first group we picked up, literally. They are so tame that we were able to walk up to them and just lift them into carriers.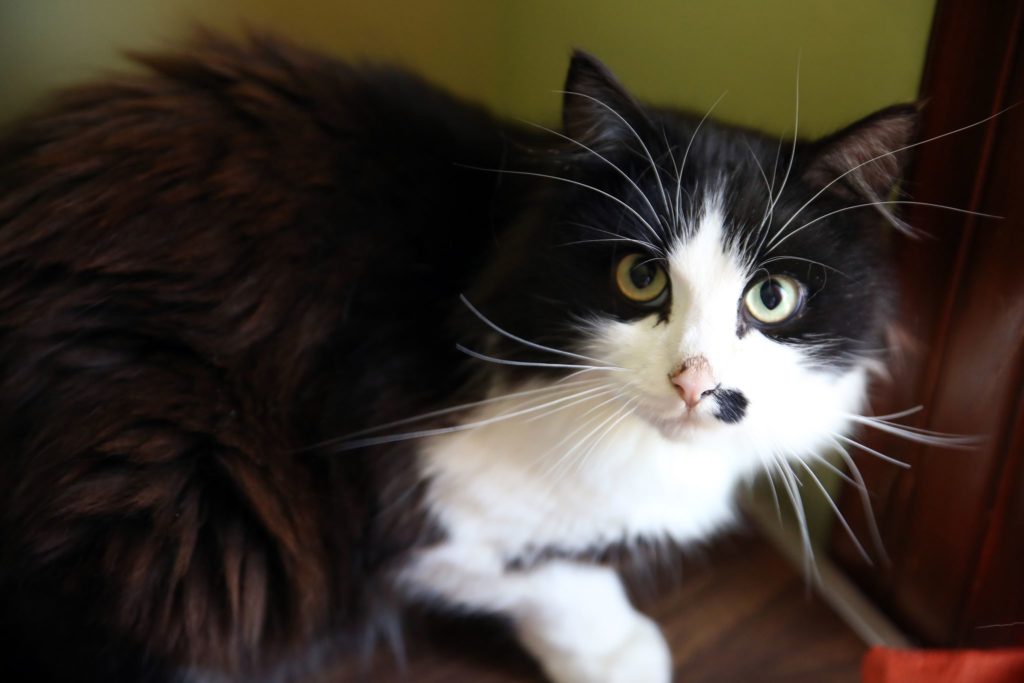 Onyx is such a handsome boy! We think the brown on his back is dead fur, that should be replaced with the fuzzy soft black shown on his face.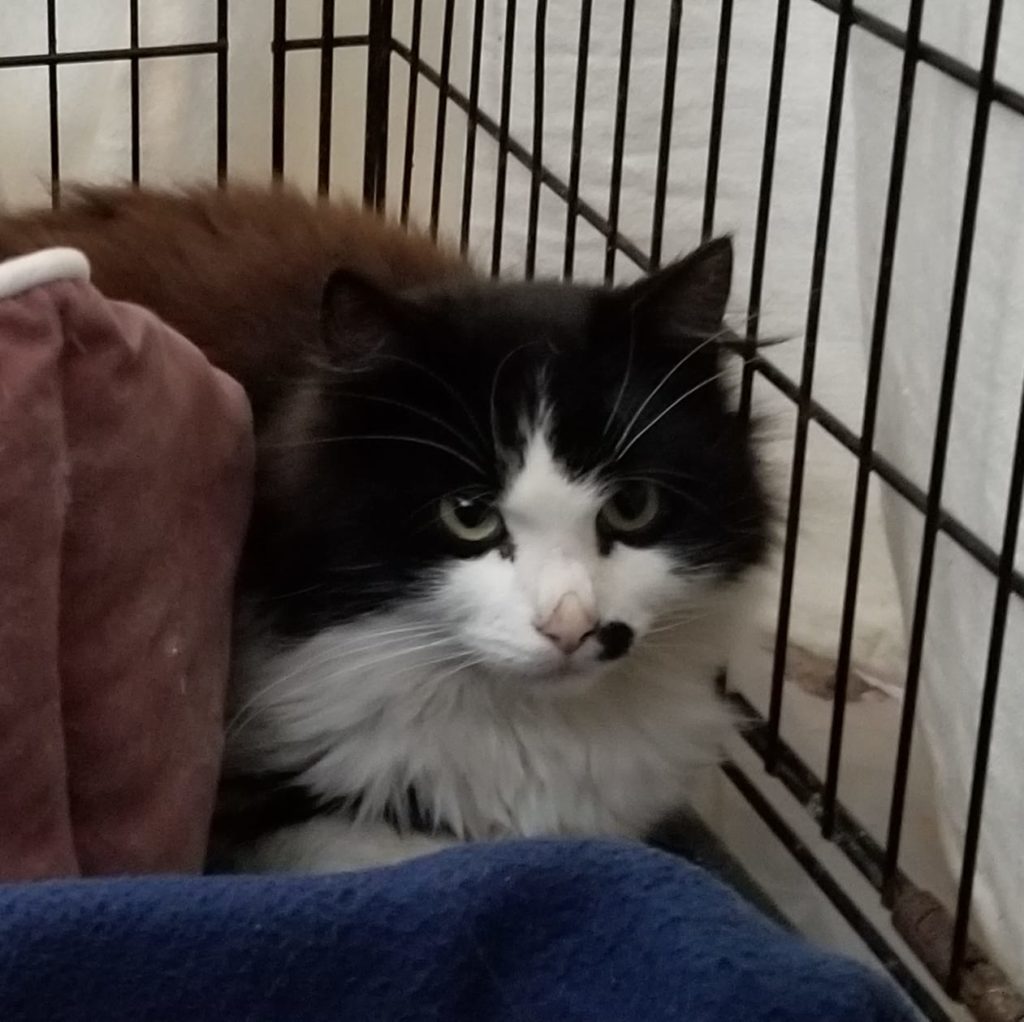 He enjoys ear rubs and likes to be brushed. He is very timid. Hoping that time and love can bring this sweet boy around. He will need some time to adjust to living inside with people, and a family with patience. Probably not suited to a family with children. Good with other cats.
He tested negative for FeLV/FIV. We are treating him for worms and fleas as a preventative. He has received initial vaccines.
Interested in giving a cat a loving Forever Family? Please fill out an Adoption Application. To place a cat on hold, a $50 deposit fee is required. Cats can be placed on hold after your Adoption Application has been approved.
Learn more about The Feline Connection's adoption policies and procedures on our Adopt page.