Rutland, VT
Priscilla, a super sweet senior beauty queen looks for a loving, gentle home to dote on her.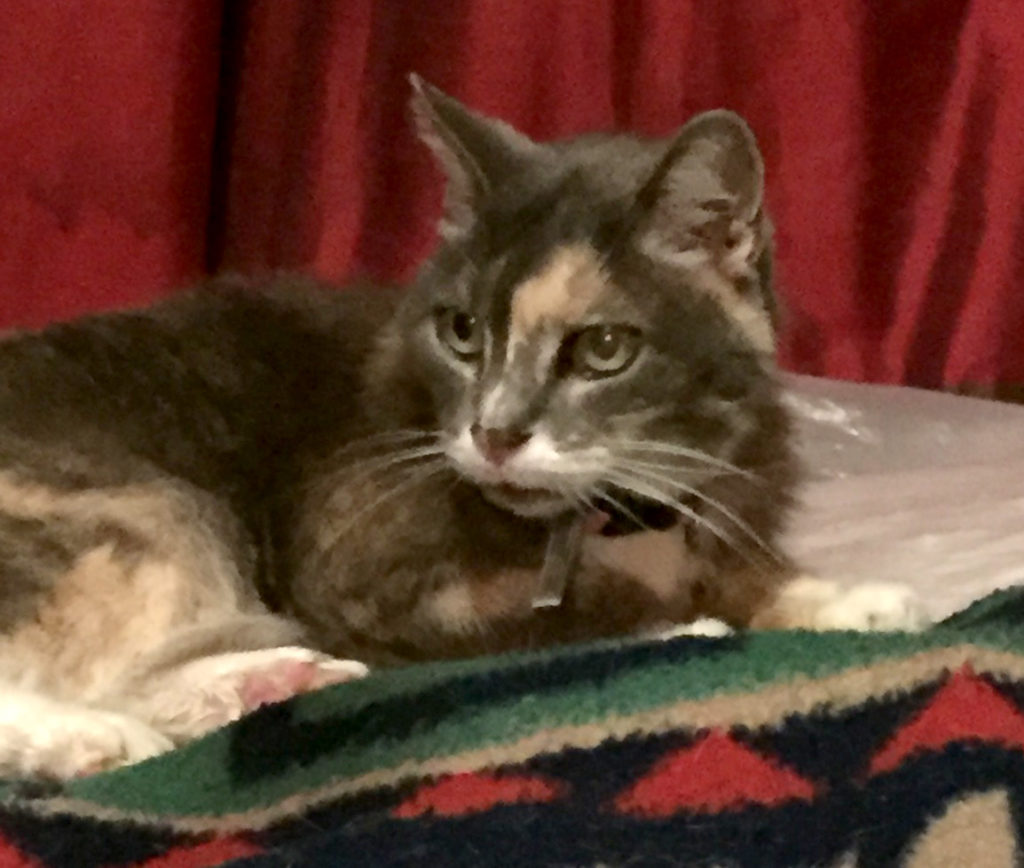 Beautiful dilute calico Priscilla is very friendly and loving. She settled right into her foster mother's house with no trouble, and her foster mom reports that she is very sweet!
We don't know exactly how old she is, when she was surrendered to us we were told both 16 years old and 20 years old. We immediately took her to the vet because we could tell she might have some health issues. Fortunately, she does not have FeLV or FIV (Feline Leukemia and Feline Aids) but she does have a number of health issues common in older cats including Hyperthyroidism, Heart Disease, early Renal Disease, early Liver Disease, and Arthritis. She needs a special diet and ongoing medication. She also has some dental issues, but our vet does not advise surgery because of her age.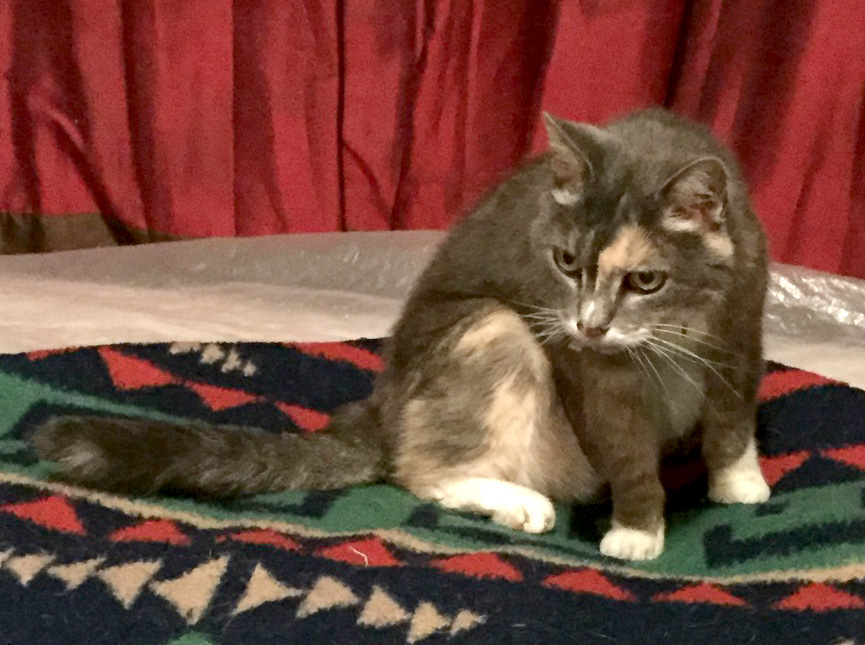 (trigger warning) Priscilla was not allowed inside because she was "old and sick", and her previous people threatened to shoot her because she is old. We said we would take her on the spot, so she came home to her new family, the TFC community. She is not sick but does have chronic conditions that need attention.
Interested in giving this senior gal tons of love and pampering? Please fill out the adoption application below. Because Priscilla is special needs and a senior, her adoption fee is waived, and donations are always warmly welcomed.
---
Interested in giving a cat a loving Forever Family? Please fill out an Adoption Application. To place a cat on hold, a $50 deposit fee is required. Cats can be placed on hold after your Adoption Application has been approved.
Learn more about The Feline Connection's adoption policies and procedures on our Adopt page.