A stunningly handsome and super friendly guy with lots of extra toes wants to be your buddy! (Polydactyl)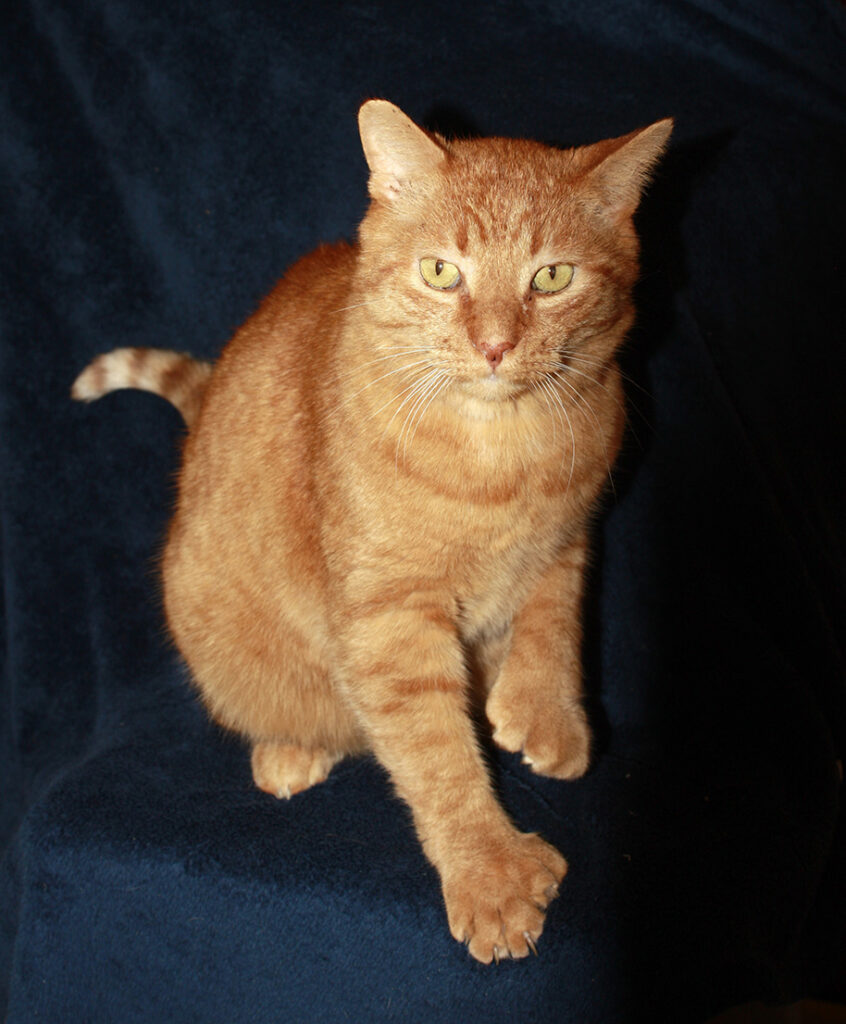 Robert Redford is one handsome guy. But after all, he is named after a very handsome actor! He is a large cat with extra large paws, since he's a polydactyl! He likes people–large and small–and is very friendly. He also loves to eat, his favorite food being wet food, and also loves squeeze-up treats. Robert would love to be your best buddy!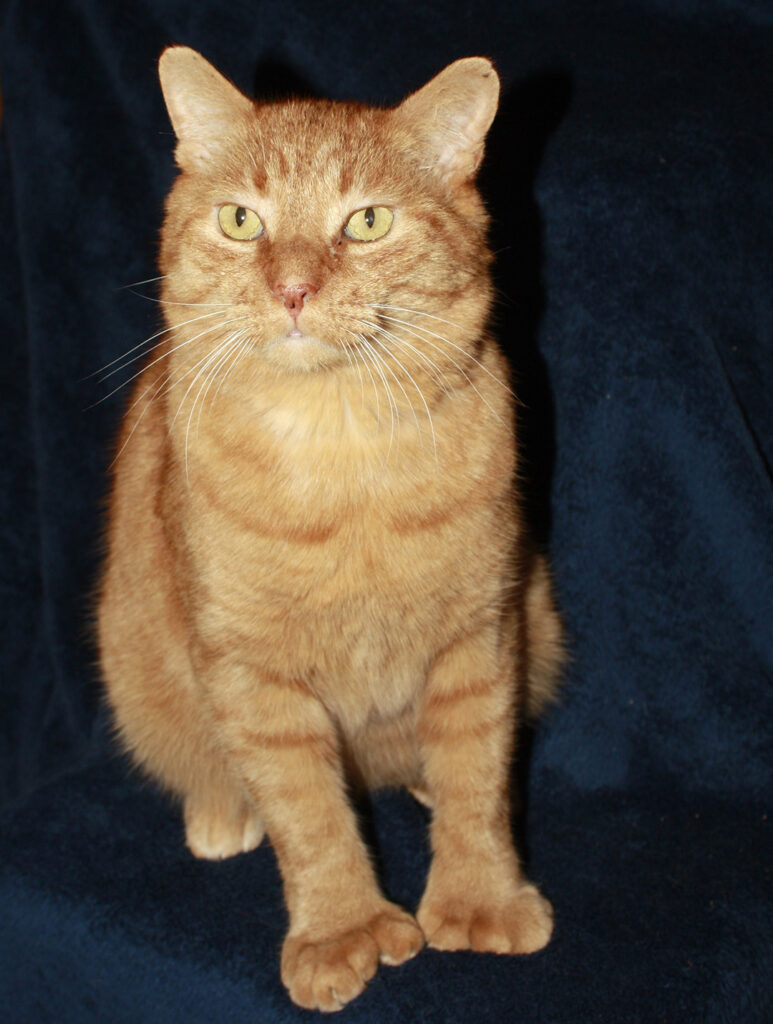 Robert is a master at "kneading" with those big paws of his! He is a big boy too!
He has a nice silky coat. He got along really well with the other two male cats who were with him when he was rescued. When I picked them up there were several young children playing with the cats, so I'm sure he would be good with little people."

Foster Family/Rescuer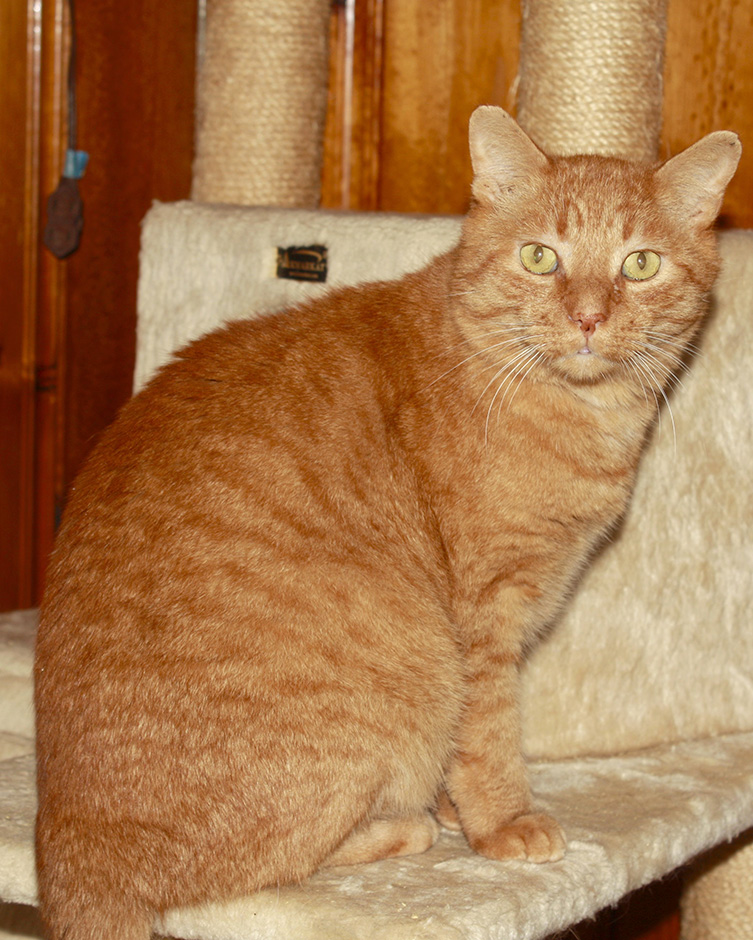 📋 Adoption Details:
Name: Robert Redford
Age: Vet estimate is about five years old
Health: Neutered, microchipped and given age-appropriate vaccines.
Coat: Domestic Shorthair, large orange and red tabby. Polydactyl: he has six toes on front paws, five toes on one back paw.
Profession: Baker. Expert in kneading "dough" and cat food tester.
Adoption Status: Available for adoption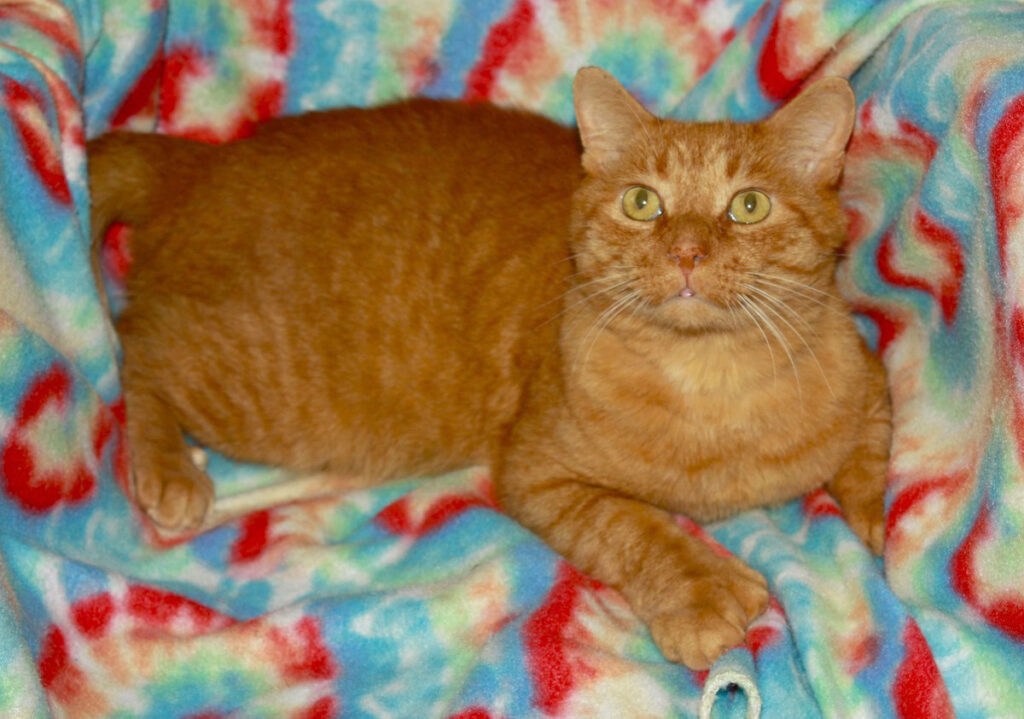 Robert Redford is a big friendly guy! He wants a loving family who will give him lots of time and attention, cozy & safe places to sleep, and lots of great food! If you think Robert would be happy in your family, please fill out an Adoption Application below and put his name on top!
---
Interested in giving a cat a loving Forever Family? Please fill out an Adoption Application. To place a cat on hold, a $50 deposit fee is required. Cats can be placed on hold after your Adoption Application has been approved.
Learn more about The Feline Connection's adoption policies and procedures on our Adopt page.